See the penalty trap for those who refuse the Corona vaccine | INDONESIA: Report on Highlighting Topics | DW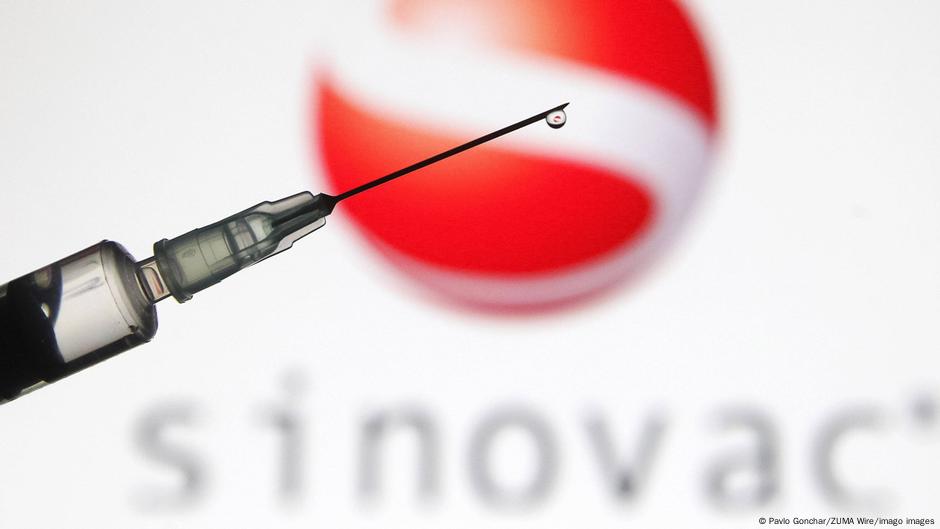 President Joko Widodo said that to obtain community immunity or collective immunity for the SARS-CoV-2 virus in Indonesia, 67-70% of the population must receive the COVID-19 vaccine. However, the question is whether all citizens are ready to be vaccinated?
Karim (29), a private employee from the South Jakarta region, admitted to DW that he was one of the people who was still hesitant to get the vaccine. Two things he called reason. First, misinformation about vaccines. For example, after being vaccinated the disease even increased, and some even reported that after being vaccinated some people died, he said on Wednesday (24/2). While the second reason he admits relates to conspiracy theories.
Recently, Indonesian Policy Indicators also released the results of a national survey titled " Challenges and Problems of Covid-19 Vaccination in Indonesia ". The national survey, which was conducted from February 1-3, 2021, found that many residents do not want to be vaccinated.
Through the question, are you ready to vaccinate against COVID-19? Addressed to 1,200 respondents, it was found that only 54.9% of residents were very or very willing to be vaccinated. Meanwhile, around 41% of residents said they were unwilling or very willing to be vaccinated.
The reasons for the rejection were diverse. Most of them feel that vaccines are not safe. There are those who argue that vaccines don't work, and there are those who think they don't need vaccines because they have healthy bodies.
Sanctions for those who refuse vaccines
In order to facilitate the vaccination program in Indonesia, which President Joko Widodo intends to complete in a year, the reluctance of residents to be vaccinated is of course a major challenge. One way for the government to overcome this problem is to impose penalties on those who are registered as vaccinated but refuse to be injected with the vaccine.
These sanctions are regulated in Presidential Regulation (Perpres) No.14 of 2021 regarding the amendments to Presidential Decree No.99 of 2020 regarding the purchase of vaccines and the implementation of vaccines in the context of the COVID-19 pandemic.
In more detail, the penalties for those refusing vaccines are set out in section 13A paragraph (4) and section 13B.
Section 13A (4) states that individuals who have been designated as targets of COVID-19 vaccinees who do not participate in immunization may be subject to administrative sanctions, in the form of postponement or termination. social security or social assistance, suspension or termination of government administrative services and / or a fine.
But not only that, Article 13B also states that in addition to being subject to the sanctions referred to in Article 13A, paragraph (4), any person who has been designated as a target recipient of the COVID-19 vaccine, who does not not participating in vaccination may be subject to sanctions in accordance with the provisions of the law on outbreaks of infectious diseases.
Penal sanctions are regulated by Law No. 4 of 1984 on Outbreaks of Communicable Diseases, as stated in Article 14, paragraph 1. It is stated that those who deliberately obstruct the implementation of the prevention of communicable diseases The epidemic may be punishable by imprisonment for up to one year, and / or a fine of up to 1 million rupees.
Personal security is the supreme law
To DW, Dr. Hasrul Buamona SH MH, an expert in health law and director of Yogyakarta City LPBH NU, explained his views regarding these sanctions.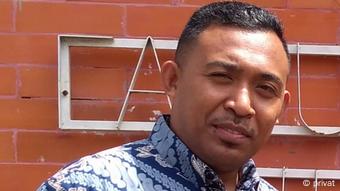 Dr. Hasrul Buamona SH MH – Expert in health law
Hasrul said Presidential Decree No. 14 of 2021 that contained the sanctions was a flawed product because it did not comply with the rules of law. He explained that in fact only two legal products can contain sanctions, namely the law (UU) itself and regional regulations (perda).
However, it is different if the Perpres refer to a law when discussing sanctions, then according to Hasrul this is not allowed.
If in the presidential decree he immediately declares that there is an administrative sanction that has been mentioned, this is not allowed, but if in the presidential decree he declares that he will be subject to sanctions referring to the Article 14 of the Plague Law or the Plague Law. , it can still be allowed, Hasrul explained in a DW interview on Tuesday (23/2).
However, despite the sanctions contained in the presidential decree which he said was wrong, Hasrul pointed out one thing: that in law there is an emergency situation that allows the government to impose criminal penalties on citizens who refuse vaccines. , although with several important notes. .
According to him, the legal exception is justified by a legal adage, namely The safety of people is the highest exto which means that the safety of people is the highest law.
There may be exceptions to the context where the community has the right to vote, it has confidentiality regarding its own health. But in a state of emergency that can be cleared, Hasrul said.
But what should be noted is that in the standard, the nature of the crime in this provision should not be punitive, but should be preventive in nature, Hasrul said.
This is the norm for an administrative crime. So if in the penal provisions it is an administrative penal norm, then the nature of the treatment of the crime is a last resort, or the ultimate remedy, Hasrul concludes, adding that if he entered the kingdom the ultimate cure, then the community must first be sensitized, educated and educated. "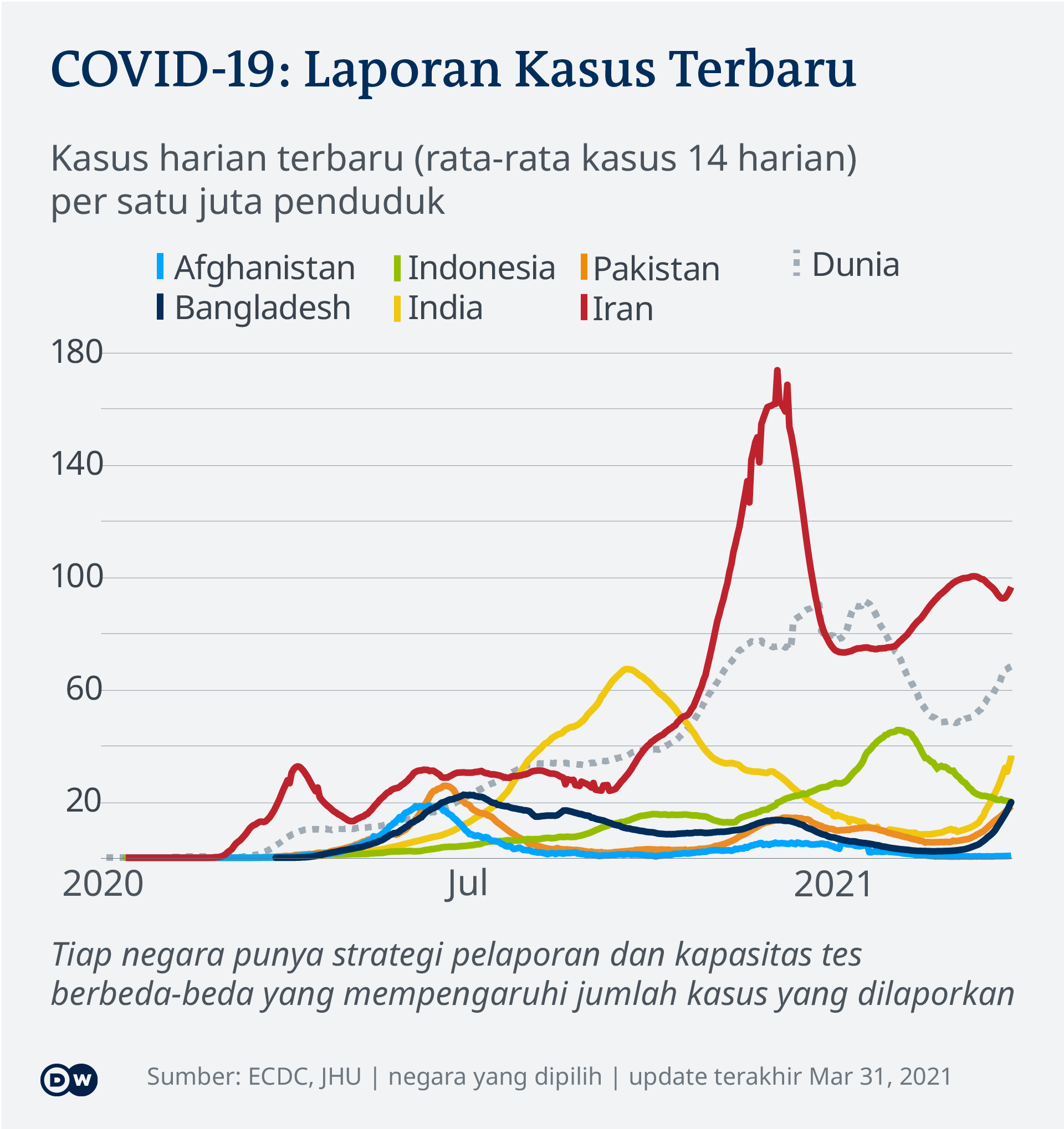 Data on new daily COVID-19 cases in several Asian countries per million inhabitants, as of February 17, 2021
Increase public communication
On another occasion, the President of the Indonesian Health Law Society (MHKI), dr. Mahesa Pranadipa, MH also expressed his point of view. He said it was reasonable for the government to issue sanctions given that the graph of the addition of COVID-19 cases in the country showed no signs of abating. However, several points of the administrative sanctions contained in Presidential Decree No. 14/2021 have not escaped criticism, in particular the point of ending social security or social assistance, which would trigger new controversies.
Social security is compulsory, there are two social security, health insurance and job security. Those who cannot afford it will pose new problems if social assistance is not provided, Mahesa told DW on Tuesday (23/2).
Meanwhile, regarding the criminal penalties contained in the plague law, Mahesa said it would be more appropriate if penalties were given to those who openly urge others not to receive vaccines. Also, later the incitement contained information about hoaxes, so apart from the plague law, it could be the subject of hoax-related articles, in my opinion, it is more accurate, a he explained.
Apart from that, Mahesa stressed that vaccination is only one way to reduce the transmission of COVID-19. In addition to the need for community discipline, this effort, he said, must be balanced with supervision and also public education by the government.
So don't just focus on sanctions, but public communication should be stepped up, because the fundamental question is why the public refuses to do so, Mahesa said.
It is also Karim's hope. He felt the need to clarify whether the vaccine is really safe or not? Or to pay or not? He said: If it was really safe, people might well, but that's relative. "
(gtp / pkp)
What Are The Main Benefits Of Comparing Car Insurance Quotes Online
LOS ANGELES, CA / ACCESSWIRE / June 24, 2020, / Compare-autoinsurance.Org has launched a new blog post that presents the main benefits of comparing multiple car insurance quotes. For more info and free online quotes, please visit https://compare-autoinsurance.Org/the-advantages-of-comparing-prices-with-car-insurance-quotes-online/ The modern society has numerous technological advantages. One important advantage is the speed at which information is sent and received. With the help of the internet, the shopping habits of many persons have drastically changed. The car insurance industry hasn't remained untouched by these changes. On the internet, drivers can compare insurance prices and find out which sellers have the best offers. View photos The advantages of comparing online car insurance quotes are the following: Online quotes can be obtained from anywhere and at any time. Unlike physical insurance agencies, websites don't have a specific schedule and they are available at any time. Drivers that have busy working schedules, can compare quotes from anywhere and at any time, even at midnight. Multiple choices. Almost all insurance providers, no matter if they are well-known brands or just local insurers, have an online presence. Online quotes will allow policyholders the chance to discover multiple insurance companies and check their prices. Drivers are no longer required to get quotes from just a few known insurance companies. Also, local and regional insurers can provide lower insurance rates for the same services. Accurate insurance estimates. Online quotes can only be accurate if the customers provide accurate and real info about their car models and driving history. Lying about past driving incidents can make the price estimates to be lower, but when dealing with an insurance company lying to them is useless. Usually, insurance companies will do research about a potential customer before granting him coverage. Online quotes can be sorted easily. Although drivers are recommended to not choose a policy just based on its price, drivers can easily sort quotes by insurance price. Using brokerage websites will allow drivers to get quotes from multiple insurers, thus making the comparison faster and easier. For additional info, money-saving tips, and free car insurance quotes, visit https://compare-autoinsurance.Org/ Compare-autoinsurance.Org is an online provider of life, home, health, and auto insurance quotes. This website is unique because it does not simply stick to one kind of insurance provider, but brings the clients the best deals from many different online insurance carriers. In this way, clients have access to offers from multiple carriers all in one place: this website. On this site, customers have access to quotes for insurance plans from various agencies, such as local or nationwide agencies, brand names insurance companies, etc. "Online quotes can easily help drivers obtain better car insurance deals. All they have to do is to complete an online form with accurate and real info, then compare prices", said Russell Rabichev, Marketing Director of Internet Marketing Company. CONTACT: Company Name: Internet Marketing CompanyPerson for contact Name: Gurgu CPhone Number: (818) 359-3898Email: [email protected]: https://compare-autoinsurance.Org/ SOURCE: Compare-autoinsurance.Org View source version on accesswire.Com:https://www.Accesswire.Com/595055/What-Are-The-Main-Benefits-Of-Comparing-Car-Insurance-Quotes-Online View photos
picture credit
to request, modification Contact us at Here or [email protected]