PM Modi Assam visits 35 times Manmohan Singh hasn't even visited 10 times 10 years BJP JP Nadda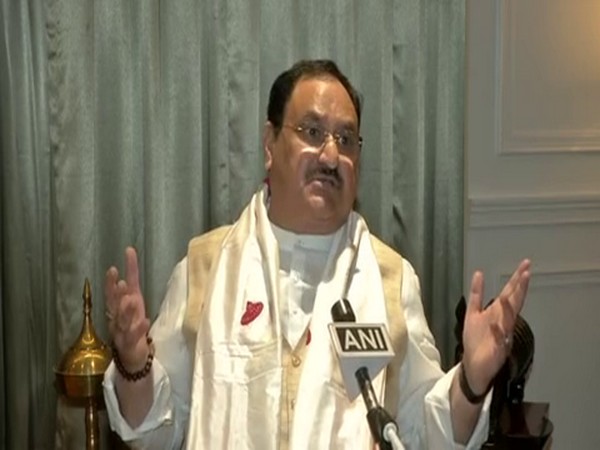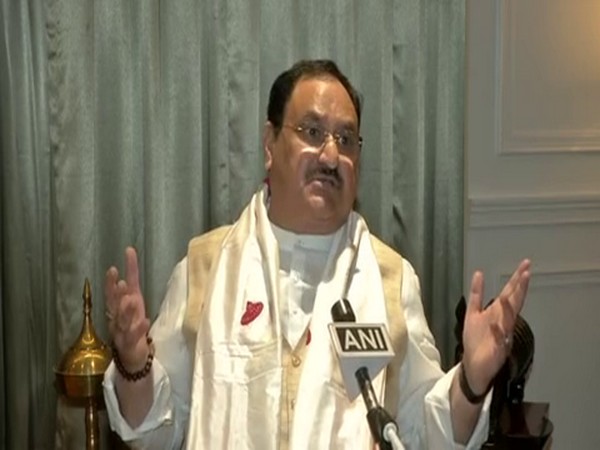 Bharatiya Janata Party (BJP) National Chairman JP Nadda said Prime Minister Narendra Modi visited Assam 35 times while his predecessor Dr Manmohan Singh could not come here even 10 times in 10 years. Speaking to ANI, Nadda also said that it was only under Prime Minister Modi's regime that Bhupen Hazarika – the identity of Assam – was bestowed on the prestigious Bharat Ratna.
Speaking about the development of Assam, Nadda said: "For the development, we have completed the Bogibeel Bridge. Prime Minister Narendra Modi has been to Assam 35 times, while Manmohan Singh ji has not been to the state even 10 times in 10 years. Rs 8,000 crore The gas royalty was given by Modiji, why could Manmohan Singh ji not be able to do it? Infrastructure works like roads, highways and bridges continue under Modiji's leadership. "
"AIIMS is being established and for this over Rs 1,100 crore is spent. Six medical schools have been donated to Assam in the past five years. Six super specialty blocks have been donated to Assam over the past five years, so this is a new way to develop the state, "he added.
Speaking of other development work, the BJP chairman said that as part of the Swach Bharat mission, around 59 lakh toilets have been made in the state. "We do not ask religion from anyone. We believe in Sabka saath, Sabka Vikas, Sabka Vishvaas. In Ayushman Bharat who comes – ragpickers, maids, servants, rickshaw pullers and the poor."
He added: "We fought against the polls on three points – security, development and protection of culture in Assam. If we are talking about culture, then Gopinath Bordoloi received Bharat Ratna by Atal Bihari Vajpayee ji and this increased the pride of Assam. Bharat Ratna was given to Bhupen Hazarika not by Congress but by Prime Minister Narendra Modi ji. "
The Congress does not know " Lok Sewa ", only guarantees " Ghotala ": Nadda
Expressing confidence that the National Democratic Alliance (NDA) will again form Assam's government, Bharatiya Janata Party (BJP) Chairman JP Nadda attacked the Congress party saying that "the only guarantee expected of them is that they will scam wherever they go ".
Speaking of five guarantees promised by Mahajot (Grand Alliance) to workers in the tea gardens of Assam, Nadda said: "Their five guarantees also included the 2019 Citizenship (Amendment) Act (CAA). How can a state law annul a law passed by the Union? Parliament? They are misleading people.
This is how they deceived people … The other name of Congress is "lie". I can give you a guarantee that wherever Congress goes, they will do Ghotala (scam). They don't know anything about Lok Sewa (public service). "
He criticized the previous congressional government in Assam for not working for tea garden workers and said the opposition party was doing "political tourism" in the state.
"What have they (Congress) been up to in 40 years. What has the government of Gogoji (Tarun Gogoi) done in 15 years? The tea garden workers were there when Congress was in government. They come and do political tourism here and explain things to people. Do they know that under 'Assam Chah
Bagicha Dhan Puraskar Mela Scheme 'we gave an amount of Rs 8,000 to 8 lakh tea garden workers? But did they do it? What is their story? Asked the president of the BJP.
He said that when he was Minister of Health, the government gave 130 mobile medical units to tea garden workers.
"When there were job losses, Sabranad Sonowal put in place a plan to give 12,000 rupees to pregnant women, which is now increased to 18,000. The roads on which Congress travels and makes promises are built by Sabranand Sonowal and the BJP government ". Nadda said.
He added that the people of Assam made their decision and blessed the NDA alliance in the state.
Turnout of 76 and 75 percent was recorded in the first two rounds of assembly elections held on March 27 and April 1, respectively. The third and final phase of the ballot will take place on April 6.
(With ANI inputs)
READ ALSO | Polls in West Bengal: it is certain that " Didi " loses Nandigram, says JP Nadda
What Are The Main Benefits Of Comparing Car Insurance Quotes Online
LOS ANGELES, CA / ACCESSWIRE / June 24, 2020, / Compare-autoinsurance.Org has launched a new blog post that presents the main benefits of comparing multiple car insurance quotes. For more info and free online quotes, please visit https://compare-autoinsurance.Org/the-advantages-of-comparing-prices-with-car-insurance-quotes-online/ The modern society has numerous technological advantages. One important advantage is the speed at which information is sent and received. With the help of the internet, the shopping habits of many persons have drastically changed. The car insurance industry hasn't remained untouched by these changes. On the internet, drivers can compare insurance prices and find out which sellers have the best offers. View photos The advantages of comparing online car insurance quotes are the following: Online quotes can be obtained from anywhere and at any time. Unlike physical insurance agencies, websites don't have a specific schedule and they are available at any time. Drivers that have busy working schedules, can compare quotes from anywhere and at any time, even at midnight. Multiple choices. Almost all insurance providers, no matter if they are well-known brands or just local insurers, have an online presence. Online quotes will allow policyholders the chance to discover multiple insurance companies and check their prices. Drivers are no longer required to get quotes from just a few known insurance companies. Also, local and regional insurers can provide lower insurance rates for the same services. Accurate insurance estimates. Online quotes can only be accurate if the customers provide accurate and real info about their car models and driving history. Lying about past driving incidents can make the price estimates to be lower, but when dealing with an insurance company lying to them is useless. Usually, insurance companies will do research about a potential customer before granting him coverage. Online quotes can be sorted easily. Although drivers are recommended to not choose a policy just based on its price, drivers can easily sort quotes by insurance price. Using brokerage websites will allow drivers to get quotes from multiple insurers, thus making the comparison faster and easier. For additional info, money-saving tips, and free car insurance quotes, visit https://compare-autoinsurance.Org/ Compare-autoinsurance.Org is an online provider of life, home, health, and auto insurance quotes. This website is unique because it does not simply stick to one kind of insurance provider, but brings the clients the best deals from many different online insurance carriers. In this way, clients have access to offers from multiple carriers all in one place: this website. On this site, customers have access to quotes for insurance plans from various agencies, such as local or nationwide agencies, brand names insurance companies, etc. "Online quotes can easily help drivers obtain better car insurance deals. All they have to do is to complete an online form with accurate and real info, then compare prices", said Russell Rabichev, Marketing Director of Internet Marketing Company. CONTACT: Company Name: Internet Marketing CompanyPerson for contact Name: Gurgu CPhone Number: (818) 359-3898Email: [email protected]: https://compare-autoinsurance.Org/ SOURCE: Compare-autoinsurance.Org View source version on accesswire.Com:https://www.Accesswire.Com/595055/What-Are-The-Main-Benefits-Of-Comparing-Car-Insurance-Quotes-Online View photos
picture credit
to request, modification Contact us at Here or [email protected]