Travel industry condemns delay in Boris Johnson's overseas vacation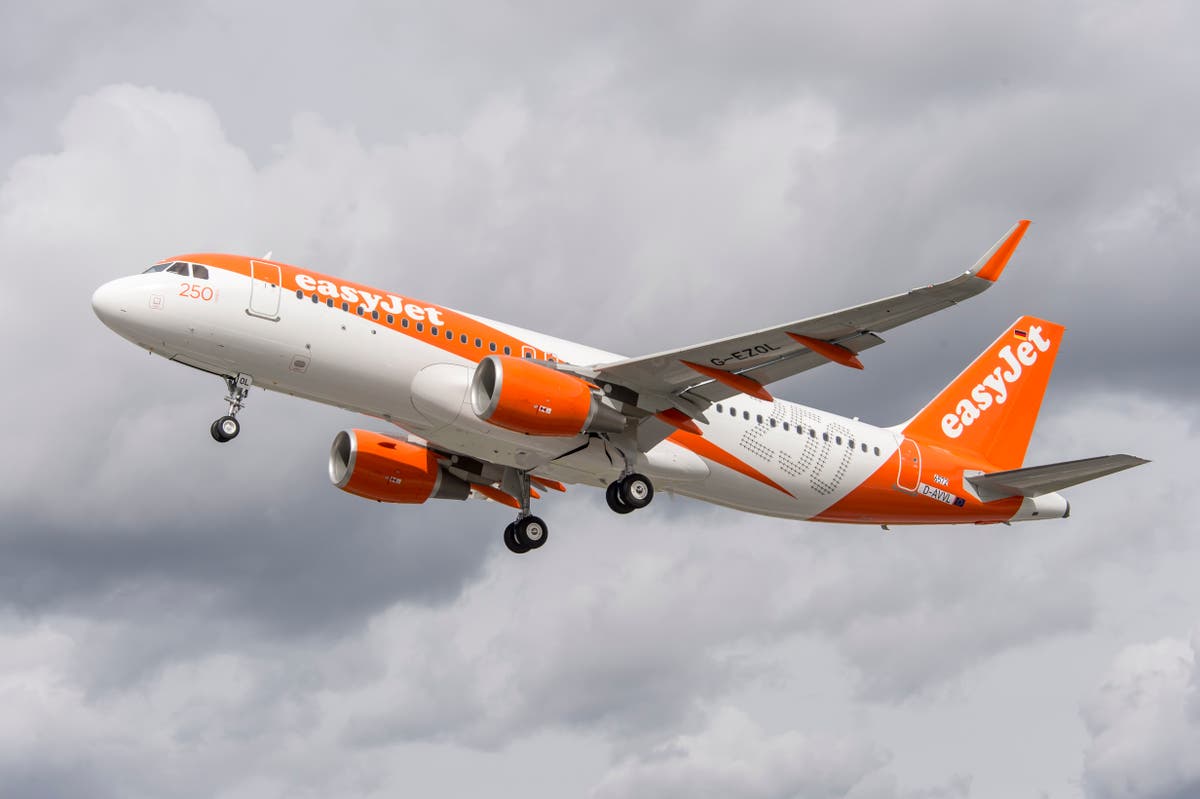 Aviation companies and vacation organizations have condemned governments' refusal to commit to opening up international travel.
In an Easter Monday announcement from Downing Street, the Prime Minister said it was too early to say whether overseas leisure travel could be permitted from mid-May, which was previously l intention of the government.
Boris Johnsons' announcement was accompanied by a official review of the progress of the roadmap which warned against booking a vacation abroad.
The review says: The government is hoping people can travel to and from the UK for summer vacation this year, but it's still too early to know what's possible.
Karen Dee, CEO of the Airport Operators Association, said: It is disappointing that the Prime Minister's initial update continues to suggest significant barriers to international travel and may push the restart date beyond May 17.
Any prolonged closure of UK airports, key destinations in Europe in particular, will have major financial implications.
Tim Alderslade, managing director of industry body Airlines UK, said the announcement did not provide the clarity we were looking for on the roadmap to return to normalcy.
Joss Croft, Managing Director of UKInbound, representing the national travel industry for international tourists, said: As long as restrictions are in place at our borders, businesses will struggle to survive.
We need to see a robust four-country approach to reopening and the intention to develop bilateral and multilateral travel agreements with valuable international markets like the United States.
A stop-start restart is one of the biggest threats to our industry.
Travel agencies have long pushed for a traffic light system, which classifies foreign countries into one of three categories based on the risk posed by inbound travelers. The government has accepted this principle, but says more tests will be needed even for people from low-risk countries.
Speaking on BBC Today, Johan Lundgren, managing director of easyJet, said: It could add cost and complexity.
PCR test [fee] exceeds a typical fare on easyJet.
You wouldn't open international travel to everyone, you would open it up to those who could afford to pay for it.
Abta, the travel association, echoed his point of view. Managing Director Mark Tanzer said: The goal must be to have unlimited travel to green destinations.
The government must ensure that testing is only required when the risk to public health warrants it and a cost-effective and efficient testing regime is in place.
He also called for less uncertainty about government policy changes.
A priority for the industry is a more stable system that avoids the situation last summer when travel to many destinations was quickly turned on and off.
It is essential that the government clarify how the transition between the green, orange and red levels works, both to help travel companies plan ahead and to reassure travelers.
Willie Walsh, Managing Director of the International Air Transport Association (Iata), said: It will be important that the criteria for each red, green and orange category are easily understood and predictable.
The system must both inform travelers of open destinations under what conditions and reassure them that the requirements will not change at the last minute.
Ministers say they want to see a return to non-essential international travel as soon as possible, while still managing the risk of imported cases and variants of concern.
What Are The Main Benefits Of Comparing Car Insurance Quotes Online
LOS ANGELES, CA / ACCESSWIRE / June 24, 2020, / Compare-autoinsurance.Org has launched a new blog post that presents the main benefits of comparing multiple car insurance quotes. For more info and free online quotes, please visit https://compare-autoinsurance.Org/the-advantages-of-comparing-prices-with-car-insurance-quotes-online/ The modern society has numerous technological advantages. One important advantage is the speed at which information is sent and received. With the help of the internet, the shopping habits of many persons have drastically changed. The car insurance industry hasn't remained untouched by these changes. On the internet, drivers can compare insurance prices and find out which sellers have the best offers. View photos The advantages of comparing online car insurance quotes are the following: Online quotes can be obtained from anywhere and at any time. Unlike physical insurance agencies, websites don't have a specific schedule and they are available at any time. Drivers that have busy working schedules, can compare quotes from anywhere and at any time, even at midnight. Multiple choices. Almost all insurance providers, no matter if they are well-known brands or just local insurers, have an online presence. Online quotes will allow policyholders the chance to discover multiple insurance companies and check their prices. Drivers are no longer required to get quotes from just a few known insurance companies. Also, local and regional insurers can provide lower insurance rates for the same services. Accurate insurance estimates. Online quotes can only be accurate if the customers provide accurate and real info about their car models and driving history. Lying about past driving incidents can make the price estimates to be lower, but when dealing with an insurance company lying to them is useless. Usually, insurance companies will do research about a potential customer before granting him coverage. Online quotes can be sorted easily. Although drivers are recommended to not choose a policy just based on its price, drivers can easily sort quotes by insurance price. Using brokerage websites will allow drivers to get quotes from multiple insurers, thus making the comparison faster and easier. For additional info, money-saving tips, and free car insurance quotes, visit https://compare-autoinsurance.Org/ Compare-autoinsurance.Org is an online provider of life, home, health, and auto insurance quotes. This website is unique because it does not simply stick to one kind of insurance provider, but brings the clients the best deals from many different online insurance carriers. In this way, clients have access to offers from multiple carriers all in one place: this website. On this site, customers have access to quotes for insurance plans from various agencies, such as local or nationwide agencies, brand names insurance companies, etc. "Online quotes can easily help drivers obtain better car insurance deals. All they have to do is to complete an online form with accurate and real info, then compare prices", said Russell Rabichev, Marketing Director of Internet Marketing Company. CONTACT: Company Name: Internet Marketing CompanyPerson for contact Name: Gurgu CPhone Number: (818) 359-3898Email: [email protected]: https://compare-autoinsurance.Org/ SOURCE: Compare-autoinsurance.Org View source version on accesswire.Com:https://www.Accesswire.Com/595055/What-Are-The-Main-Benefits-Of-Comparing-Car-Insurance-Quotes-Online View photos
picture credit
to request, modification Contact us at Here or [email protected]