Opinion: China is sabotaging economic future by escalating disputes with West over forced Uyghur labor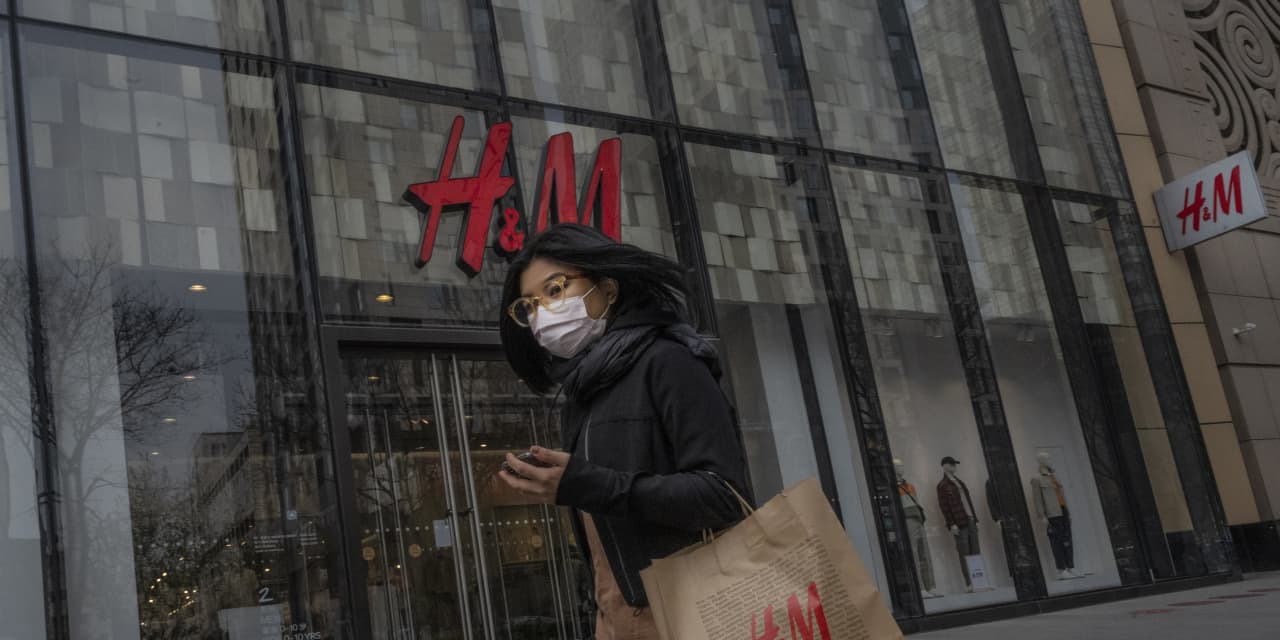 CLAREMONT, California (Project unionAt the beginning of last month, China's legislative assembly, the National People's Congress, officially approved the country's 14th Five-Year Plan. The strategy was meant to demonstrate that China has a long-term economic vision that will allow it to prosper, despite the country's geopolitical dispute with the United States.
But before the ink on the NPC stamp could dry, China had already started to sabotage the plans' chances of success.
"
Xi is now undermining his own good work, poisoning relationships with critical business partners.
"
The centerpiece of the 14th Five-Year Plan is the dual circulation strategy, according to which China will aim to foster growth based on domestic demand and technological self-sufficiency. This will not only reduce China's dependence on external demand; it will also increase the dependence of its major trading partners, except the United States, on access to its market and increasingly high-tech manufactures.
Crucial negotiation with the Europeans
China has been laying the groundwork for this strategy for some time. Notably, at the end of last year, President Xi Jinping concluded the Comprehensive Agreement on Investment (CAI) with the European Union. He had to make some concessions to get there, but it was worth it: the deal had the potential not only to deepen EU-China ties, but also to drive a wedge between Europe and the US.
But Xi is now undermining his own good work, poisoning relationships with critical business partners. In the past two weeks, China has blacklisted severalmembers of the European Parliament,BritishandCanadian legislatorsand academics and research institutes in Europe and the UK.
China announces retaliatory sanctions in UK
To be sure, the sanctions were retaliation: the EU, UK and Canada had sanctioned a small number of Chinese officials implicated in ongoing human rights violations against the largely Muslim Uyghur minority in the province. of Xinjiang. While these abuses are not new, recent reports that forced Uyghur labor is used to harvest cotton have brought them to the fore.
"
China's antagonistic response to concerns about the use of forced labor in Xinjiang suggests that its leaders believe the Chinese market is simply too lucrative for Western companies or governments to abandon. They can overplay their hand.
"
China allows its detractors to display its outrage at the accusations, which it says are politically motivated lies. But whatever message the sanctions are meant to send, it's unlikely to be worth the cost.
China's interests
Canada, Europe and the UK have so far remained relatively neutral in the Sino-US rivalry, and it is in China's interest to remain so. China can afford economic decoupling from the United States (although this is costly). It cannot afford simultaneous decoupling from the rest of the major Western economies.
Already, the CAI is threatened. The deal has yet to be approved by the European Parliament. But, to protest against the Chinese sanctions against some of its members, the Parliamentcanceled a recent meetingto talk about it. Some lawmakers now argue that China should ratify the International Labor Organization's conventions on forced labor before the IAC is ratified.
Further undermining its economic outlook, China is lashing out at private companies for expressing concerns over allegations of forced labor. Swedish clothing retailer H&M HNNMY last year,
-0.11%
adthat he would no longer use cotton from Xinjiang because it was too difficult to conduct credible due diligence there.
Bullying tactics
As the conversation about Xinjiang cotton heated up, H&M's statement resurfaced and drew a barrage of criticism. China's leading e-commerce companiesdrawnH&M products from their platforms and Chinese celebrities have canceled deals with the brand. And, encouraged by state media, a movement to boycott H & Mas and other Western brands that reject Xinjiang cotton, including Nike NKE,
-2.09%,
New Balance and Burberry BRBY,
+ 1.01%
takes steam.
H&M, Nike and other clothing brands boycotted in China over Xinjiang sanctions
China seems confident that its bullying tactics will succeed. After all, Western multinationals don't want to be kicked out of China, a major growing market. And, indeed, H&M has alreadypublisheda new statement highlighting its long-term commitment to China and expressing its commitment to regaining the trust of its customers, colleagues and business partners.
However, China may be overplaying its hand. Just as Western multinationals want to sell their products to Chinese consumers, Chinese companies need these companies to continue sourcing inputs. They are interdependent relationships.
At the end of the line
Moreover, while the size of the Chinese market may be attractive enough to draw concessions from multinationals, it is not worth jeopardizing their reputation in the West, which still accounts for the vast majority of their income.
For example, H & Mstwo main marketsare the United States and Germany; China is its third largest market, but only accounted for around 5% of its total turnover in 2020.
In other words, H&M can afford to lose access to the Chinese market. But it's621 Chinese suppliersmay not be able to afford to lose H&M as a buyer. More broadly, an exodus of Western multinationals from China would inevitably force the supply chains that serve them to move as well, leading to the closure of Chinese factories and the loss of millions of jobs.
There is still time for the Chinese government to change course. This means, for a start, allowing independent experts to investigate the cotton farms in Xinjiang. If China really doesn't use forced labor, this is the best way to prove it and improve relations with Western companies and governments.
But such a sensible response seems unlikely, not least because Chinese leaders remain convinced that its market is simply too big to be abandoned. They should remember that not long ago they were absolutely certain that the United States could not afford economic decoupling from China. They were wrong then, and maybe they are wrong now. The difference is that this time China also cannot afford decoupling.
This comment was posted with permission from Project unionEconomic self-harm in China
Minxin Pei is Professor of Government at Claremont McKenna College and Non-Resident Principal Investigator at the German Marshall Fund in the United States.
What Are The Main Benefits Of Comparing Car Insurance Quotes Online
LOS ANGELES, CA / ACCESSWIRE / June 24, 2020, / Compare-autoinsurance.Org has launched a new blog post that presents the main benefits of comparing multiple car insurance quotes. For more info and free online quotes, please visit https://compare-autoinsurance.Org/the-advantages-of-comparing-prices-with-car-insurance-quotes-online/ The modern society has numerous technological advantages. One important advantage is the speed at which information is sent and received. With the help of the internet, the shopping habits of many persons have drastically changed. The car insurance industry hasn't remained untouched by these changes. On the internet, drivers can compare insurance prices and find out which sellers have the best offers. View photos The advantages of comparing online car insurance quotes are the following: Online quotes can be obtained from anywhere and at any time. Unlike physical insurance agencies, websites don't have a specific schedule and they are available at any time. Drivers that have busy working schedules, can compare quotes from anywhere and at any time, even at midnight. Multiple choices. Almost all insurance providers, no matter if they are well-known brands or just local insurers, have an online presence. Online quotes will allow policyholders the chance to discover multiple insurance companies and check their prices. Drivers are no longer required to get quotes from just a few known insurance companies. Also, local and regional insurers can provide lower insurance rates for the same services. Accurate insurance estimates. Online quotes can only be accurate if the customers provide accurate and real info about their car models and driving history. Lying about past driving incidents can make the price estimates to be lower, but when dealing with an insurance company lying to them is useless. Usually, insurance companies will do research about a potential customer before granting him coverage. Online quotes can be sorted easily. Although drivers are recommended to not choose a policy just based on its price, drivers can easily sort quotes by insurance price. Using brokerage websites will allow drivers to get quotes from multiple insurers, thus making the comparison faster and easier. For additional info, money-saving tips, and free car insurance quotes, visit https://compare-autoinsurance.Org/ Compare-autoinsurance.Org is an online provider of life, home, health, and auto insurance quotes. This website is unique because it does not simply stick to one kind of insurance provider, but brings the clients the best deals from many different online insurance carriers. In this way, clients have access to offers from multiple carriers all in one place: this website. On this site, customers have access to quotes for insurance plans from various agencies, such as local or nationwide agencies, brand names insurance companies, etc. "Online quotes can easily help drivers obtain better car insurance deals. All they have to do is to complete an online form with accurate and real info, then compare prices", said Russell Rabichev, Marketing Director of Internet Marketing Company. CONTACT: Company Name: Internet Marketing CompanyPerson for contact Name: Gurgu CPhone Number: (818) 359-3898Email: [email protected]: https://compare-autoinsurance.Org/ SOURCE: Compare-autoinsurance.Org View source version on accesswire.Com:https://www.Accesswire.Com/595055/What-Are-The-Main-Benefits-Of-Comparing-Car-Insurance-Quotes-Online View photos
picture credit
to request, modification Contact us at Here or [email protected]