Trump's dominance of information cycle and attention economy evaporates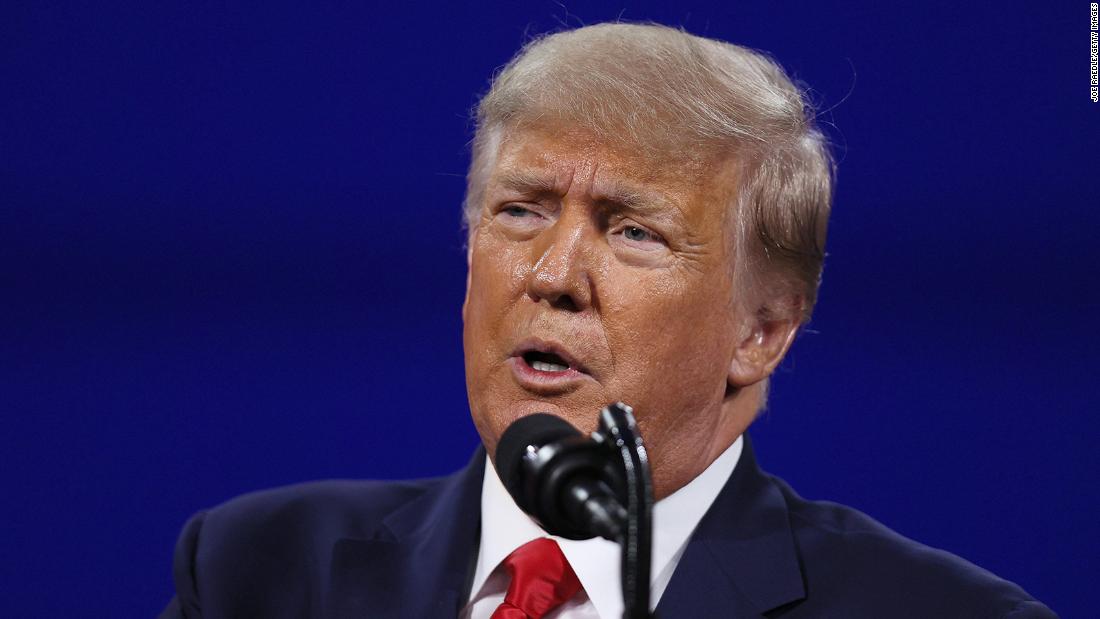 Have you ever had your first day without Trump? A day when a single thought about the former president did not occur to you? It seemed impossible to imagine, even just a year ago. And yet, I know I've had one before. And I wouldn't be surprised if you had some too.
I say this because Trump's grip on our attention economy has undoubtedly slipped dramatically over the past few weeks. Kicked from the Oval Office and banned from social media, the former president's ability to direct our attention has all but evaporated.
Trump seems to know it. Seeking the attention he desperately needs, the former president has started sending bombshell Twitter-like statements from "Office 45" directly to reporters' inboxes. But most of these statements are flatly ignored. I don't think I've seen a single one of them appear on a cable news chyron like his morning tweets have. Trump's statements simply fail to guide the narrative these days.
Even when he's telephoning his favorite propaganda channels, no one seems to be paying attention. On Tuesday he called Newsmax. Most people probably have no idea that he did. And if they did know, it's unlikely that they would really know what he said. When he calls on Fox shows, the programs barely see an increase in ratings the next day. No one really seems to care what they have to say.
The proof is in the data
It's not just anecdotal either. The data confirms that the country has moved on from Trump. WaPo's Philip Bump this week reviewed Google search data, in addition to Trump's visibility and mentions on cable news. Each metric shows that Trump's media dominance has abated.
As Bump explained in March, "interest in Google search [in Trump] was lower than at any time since June 2015, as was the time it was seen on cable. Networks covered it much less, until the point reached last year when the pandemic overtook Trump in national attention. Additionally, average Trump mentions in March have returned to levels seen in November 2015 … "
To tweet or not to tweet?
Since Trump's only hope for coverage at this point rests with reporters posting the (often deranged) statements he emailed, a debate has started over whether reporters should tweet them. Opponents of the practice say journalists continue to lend their platforms to someone who does not deserve to be taken seriously. Don't give him the oxygen he needs to keep his grip on our politics. Pay no attention to him!
But supporters say, like it or not, Trump is still incredibly influential in the GOP and, therefore, in the country. "If you don't want to be briefed on statements from the most prominent figure of one of the country's two big parties, you probably shouldn't read the news or follow reporters," Hunter Walker tweeted Wednesday in response to the "vocal minority." which objects. "This prospect is neither enlightened nor intelligent from a distance," Walker added. "He is deliberately putting your head in the sand. Trump is a big part of our political reality."
Room for more
I thought this Wednesday tweet from Carrie Cordero was perfect: "An observation in our post-Trump / world without Twitter presidency: there is exceptional journalism on all platforms," she pointed out. "Maybe it's always been there but encumbered with the daily madness or maybe it's now getting more support for development and features. Either way, that's great." Indeed, it is …


What Are The Main Benefits Of Comparing Car Insurance Quotes Online
LOS ANGELES, CA / ACCESSWIRE / June 24, 2020, / Compare-autoinsurance.Org has launched a new blog post that presents the main benefits of comparing multiple car insurance quotes. For more info and free online quotes, please visit https://compare-autoinsurance.Org/the-advantages-of-comparing-prices-with-car-insurance-quotes-online/ The modern society has numerous technological advantages. One important advantage is the speed at which information is sent and received. With the help of the internet, the shopping habits of many persons have drastically changed. The car insurance industry hasn't remained untouched by these changes. On the internet, drivers can compare insurance prices and find out which sellers have the best offers. View photos The advantages of comparing online car insurance quotes are the following: Online quotes can be obtained from anywhere and at any time. Unlike physical insurance agencies, websites don't have a specific schedule and they are available at any time. Drivers that have busy working schedules, can compare quotes from anywhere and at any time, even at midnight. Multiple choices. Almost all insurance providers, no matter if they are well-known brands or just local insurers, have an online presence. Online quotes will allow policyholders the chance to discover multiple insurance companies and check their prices. Drivers are no longer required to get quotes from just a few known insurance companies. Also, local and regional insurers can provide lower insurance rates for the same services. Accurate insurance estimates. Online quotes can only be accurate if the customers provide accurate and real info about their car models and driving history. Lying about past driving incidents can make the price estimates to be lower, but when dealing with an insurance company lying to them is useless. Usually, insurance companies will do research about a potential customer before granting him coverage. Online quotes can be sorted easily. Although drivers are recommended to not choose a policy just based on its price, drivers can easily sort quotes by insurance price. Using brokerage websites will allow drivers to get quotes from multiple insurers, thus making the comparison faster and easier. For additional info, money-saving tips, and free car insurance quotes, visit https://compare-autoinsurance.Org/ Compare-autoinsurance.Org is an online provider of life, home, health, and auto insurance quotes. This website is unique because it does not simply stick to one kind of insurance provider, but brings the clients the best deals from many different online insurance carriers. In this way, clients have access to offers from multiple carriers all in one place: this website. On this site, customers have access to quotes for insurance plans from various agencies, such as local or nationwide agencies, brand names insurance companies, etc. "Online quotes can easily help drivers obtain better car insurance deals. All they have to do is to complete an online form with accurate and real info, then compare prices", said Russell Rabichev, Marketing Director of Internet Marketing Company. CONTACT: Company Name: Internet Marketing CompanyPerson for contact Name: Gurgu CPhone Number: (818) 359-3898Email: [email protected]: https://compare-autoinsurance.Org/ SOURCE: Compare-autoinsurance.Org View source version on accesswire.Com:https://www.Accesswire.Com/595055/What-Are-The-Main-Benefits-Of-Comparing-Car-Insurance-Quotes-Online View photos
picture credit
to request, modification Contact us at Here or [email protected]