05/10/15: The heart of the matter, the middle class agenda and playing with fire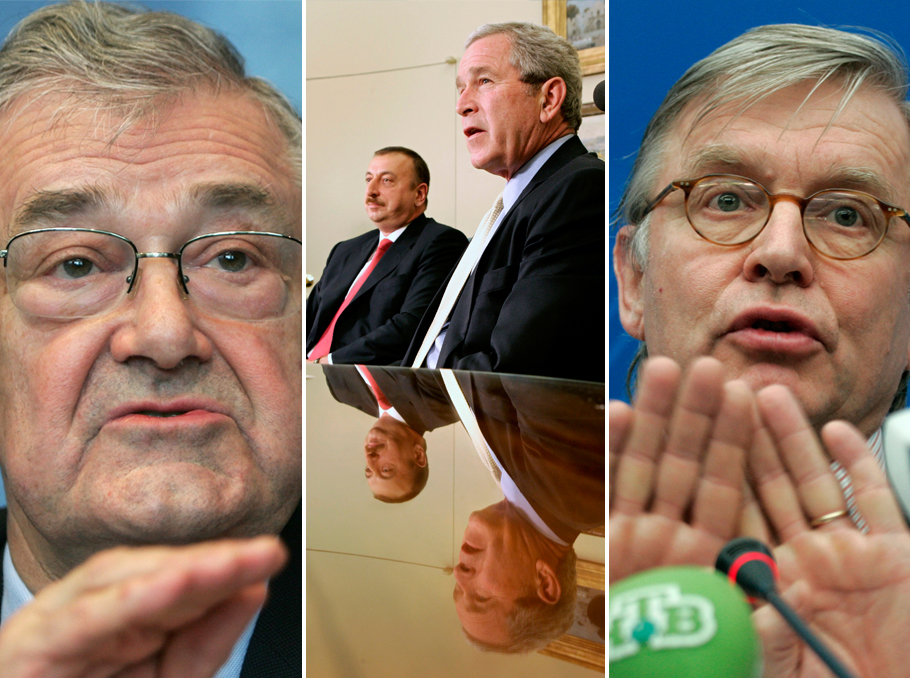 Today we live in a society that cannot imagine life without expressing itself on social media. This probably has some advantages. Nevertheless, many participants in active discussions have already forgotten or are not even aware of the developments that took place in Armenia 5, 10 or 15 years ago.
To close the gap Mediamax presents the project 5/10/15, which presents the developments in Armenia 5, 10 and 15 years ago.
• 15 YEARS AGO: APRIL 26 – MAY 2, 2006
"Impossible without the settlement of the conflict"
On April 26, the Secretary General of the Council of Europe, Terry Davis, said in the exclusive interview with Mediamax this normalization of Armenia's relations with Turkey is necessary to settle the Nagorno-Karabakh conflict.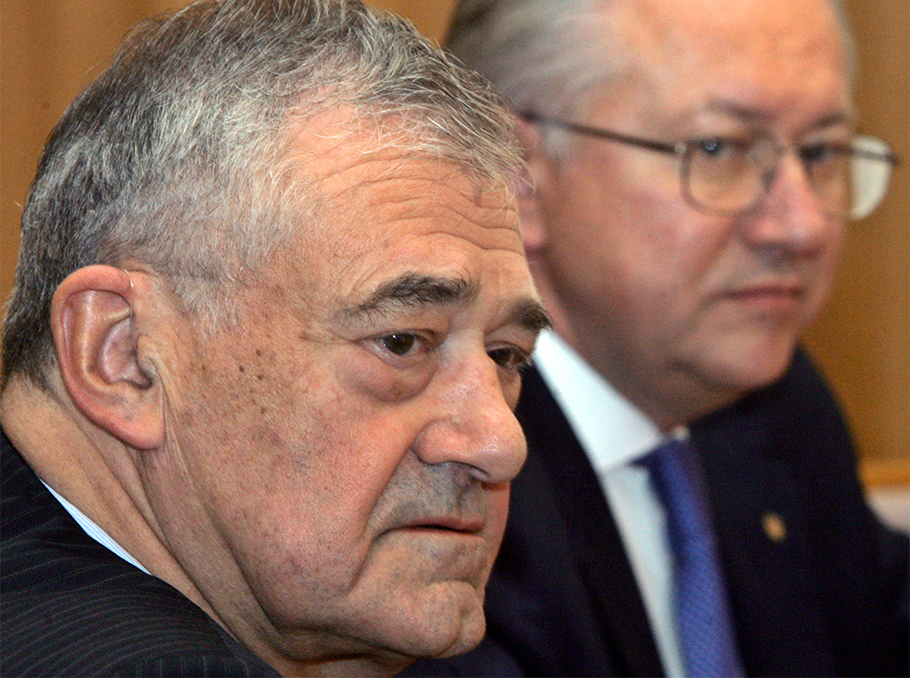 Terry davis
Photo: REUTERS
"This is really a very important question. But it is peripheral, it is only the edge. The important thing is to deal with the central problem, and we all know what the central problem is. This is the future of Nagorno-Karabakh. So let's solve this, let's get to the heart of the problem, without doing things around it ", concluded the Secretary General of the CoE.
"Azerbaijan's energy resources could acquire international importance"
On April 26, Azerbaijani President Ilham Aliyev declared that Azerbaijan's energy resources could acquire not only regional but also European and international importance.
Speaking to the Council on Foreign Relations in Washington, he said:
"Regardless of the importance of the Baku-Tbilisi-Ceyhan and Baku-Tbilisi-Erzrum gas and oil pipelines, they are of predominantly regional importance."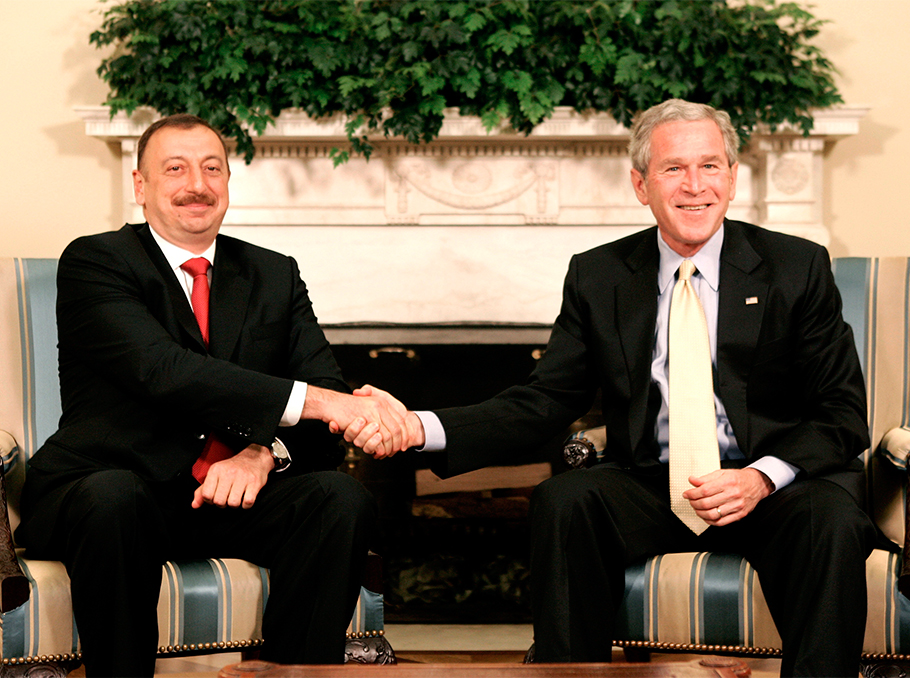 Ilham Aliyev and George W. Bush in Washngton DC, April 28, 2006
Photo: REUTERS
Speaking of gas export, Aliyev said that from the start Azerbaijan saw its markets in Turkey and Georgia and "never counted" on Europe. "Today the EU representatives look to us regarding future cooperation to supply gas to Europe. This is a new problem for us and we never seriously considered it. If we tackle this problem in the future, we must all do it together – Azerbaijan, the gas companies and the European Union. "
"We would be happy for the United States to join this project," he added.
"CoE membership is terminated"
On April 29, the President of the Parliamentary Assembly of the Council of Europe (PACE), René van der Linden, said in the exclusive interview with Mediamax that in the event of a new war between Armenia and Azerbaijan, "it will become impossible to have CoE members who will try to resolve conflicts using military force."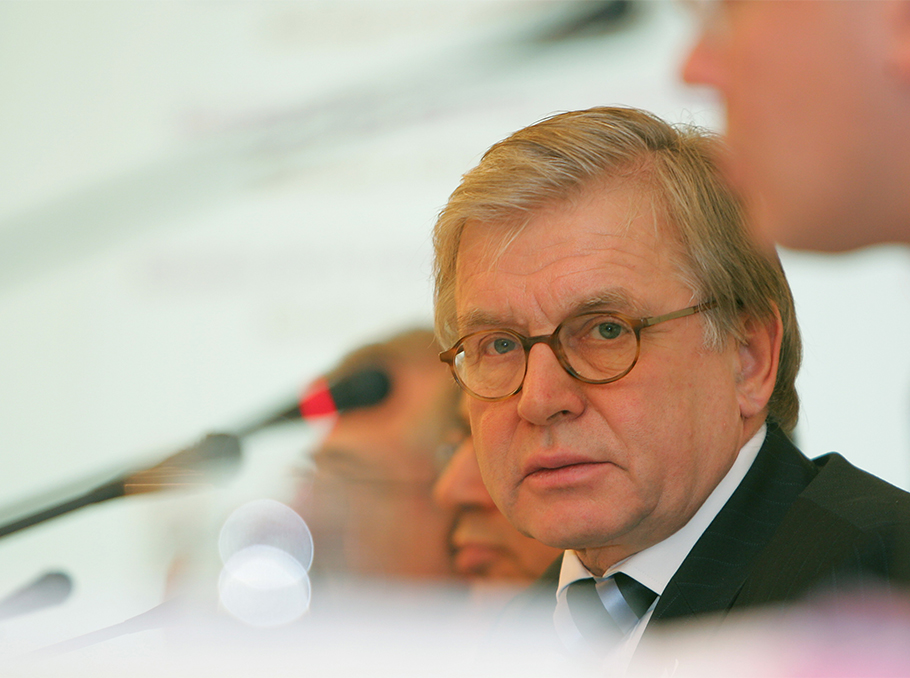 René van der Linden
Photo: REUTERS
Commenting by MediamaxAt the request of militarist statements made by Azeri leaders, the PACE President said:
"They need to be aware that if they finally use military force, in my opinion it's over – CoE membership is over. They have to decide. But I'm sure no one will accept this behavior.
• 10 YEARS AGO: APRIL 26 – MAY 2, 2011
New agenda for the middle class
On April 29, Armenian Prime Minister Tigran Sargsyan stressed the need to form a new agenda "to counterbalance the obstacles that hinder the formation of a middle class in Armenia".
He said that the middle class in Armenia was then formed by representatives of the intelligentsia. By this, he said, most of the Armenian intelligentsia – scientists, doctors, teachers, cultural figures – were the lowest paid members of society and a significant number of them lived in poverty.
"Their perception of themselves as a middle layer is not determined by the availability of private property, but by the level of socio-professional authority," said the Armenian prime minister.
Tigran Sargsyan
Photo: Photolure
Tigran Sargsyan observed that the financially well placed gradually formed a sparse but growing group within the Armenian population. "But can an official, who accepts bribes, or an entrepreneur, who gives bribes (or is forced to pay bribes), be considered a middle class in the purely social and political meaning of this word? Sargsyan asked.
He said Armenian society lacks stability and self-confidence "not because there are few 'middle class' citizens, but because the society has no structure that connects people from various professions, strata and properties in a social union, which defines the law. and moral frameworks for social action. "
Tigran Sargsyan noted that in the European experience, in societies in transition, the process of forming the middle class lasted almost 10 years.
EU "extremely concerned" by Azerbaijani war language
On April 29, EU Commissioner for Enlargement and European Neighborhood Policy Stefan Füle told Yerevan he was "extremely concerned about statements about the use of force as one of the means of resolve the Nagorno-Karabakh conflict ".
Stefan Fle and Edward Nalbandyan
Photo: Photolure
"All parties involved must clearly understand that the military method of conflict resolution is unacceptable," he said.
• 5 YEARS AGO: APRIL 26 – MAY 2, 2016
Layoffs at the Ministry of Defense and the General Staff
On April 26, Armenian President Serzh Sargsyan signed a decree relieving Alik Mirzabekyan of his duties as Armenian deputy minister of defense and head of the logistics department.
By another decree, Major General Arshak Karapetyan was removed from his post as Head of the Intelligence Department of the General Staff of the Armenian Armed Forces, Major General Komitas Muradyan being relieved of the post of Head of Communications and of the ACS Department of the Armenian Armed Forces.
More than 550 shells
On April 26, Azerbaijan carried out intensive artillery fire along the entire length of the NK-Azerbaijan contact line.
The Azerbaijani armed forces fired more than 550 shells with mortar launchers, long-range cannons and an MM-21 (Grad) missile system at civilian settlements and military positions in Artsakh.
Azerbaijan shelled the center of the Martakert region, the village of Nerkin Horatogh and other civilian settlements.
"Armenia plays with fire"
On April 27, Turkish President Recep Tayyip Erdogan declared that "Armenia is playing with fire".
"Armenia is playing with fire. Over 100,000 Armenians live in Turkey, some of whom do not have residence permits. The situation was tolerated by Turkey. These actions show how friendly Turkey has acted. However, Armenia cannot see this, "Erdogan said.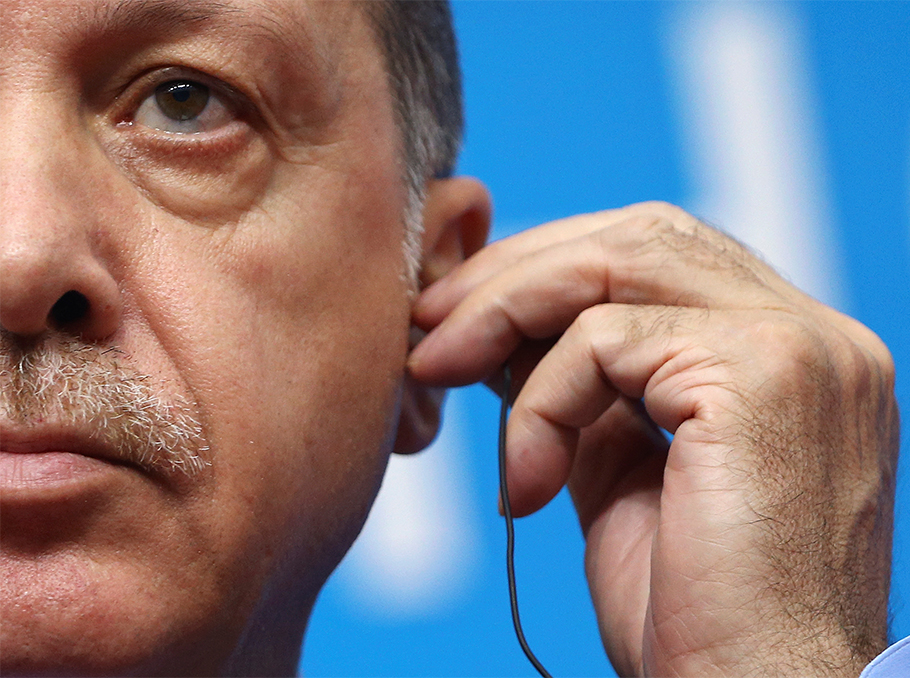 Recep Tayyip Erdoğan
Photo: REUTERS
According to the Turkish president, Azerbaijan was gaining the advantage in the ongoing clashes at the NK-Azerbaijan contact line, and even Russia could not openly support Armenia.
"In terms of population, number of soldiers and other opportunities, Azerbaijan has a lot more power than Armenia. Azerbaijan is unique, different from Georgia or Ukraine. Russia could not achieve the result it expected in Ukraine, and it only achieved results in Crimea, "Erdogan said.
Ara Tadevosyan
What Are The Main Benefits Of Comparing Car Insurance Quotes Online
LOS ANGELES, CA / ACCESSWIRE / June 24, 2020, / Compare-autoinsurance.Org has launched a new blog post that presents the main benefits of comparing multiple car insurance quotes. For more info and free online quotes, please visit https://compare-autoinsurance.Org/the-advantages-of-comparing-prices-with-car-insurance-quotes-online/ The modern society has numerous technological advantages. One important advantage is the speed at which information is sent and received. With the help of the internet, the shopping habits of many persons have drastically changed. The car insurance industry hasn't remained untouched by these changes. On the internet, drivers can compare insurance prices and find out which sellers have the best offers. View photos The advantages of comparing online car insurance quotes are the following: Online quotes can be obtained from anywhere and at any time. Unlike physical insurance agencies, websites don't have a specific schedule and they are available at any time. Drivers that have busy working schedules, can compare quotes from anywhere and at any time, even at midnight. Multiple choices. Almost all insurance providers, no matter if they are well-known brands or just local insurers, have an online presence. Online quotes will allow policyholders the chance to discover multiple insurance companies and check their prices. Drivers are no longer required to get quotes from just a few known insurance companies. Also, local and regional insurers can provide lower insurance rates for the same services. Accurate insurance estimates. Online quotes can only be accurate if the customers provide accurate and real info about their car models and driving history. Lying about past driving incidents can make the price estimates to be lower, but when dealing with an insurance company lying to them is useless. Usually, insurance companies will do research about a potential customer before granting him coverage. Online quotes can be sorted easily. Although drivers are recommended to not choose a policy just based on its price, drivers can easily sort quotes by insurance price. Using brokerage websites will allow drivers to get quotes from multiple insurers, thus making the comparison faster and easier. For additional info, money-saving tips, and free car insurance quotes, visit https://compare-autoinsurance.Org/ Compare-autoinsurance.Org is an online provider of life, home, health, and auto insurance quotes. This website is unique because it does not simply stick to one kind of insurance provider, but brings the clients the best deals from many different online insurance carriers. In this way, clients have access to offers from multiple carriers all in one place: this website. On this site, customers have access to quotes for insurance plans from various agencies, such as local or nationwide agencies, brand names insurance companies, etc. "Online quotes can easily help drivers obtain better car insurance deals. All they have to do is to complete an online form with accurate and real info, then compare prices", said Russell Rabichev, Marketing Director of Internet Marketing Company. CONTACT: Company Name: Internet Marketing CompanyPerson for contact Name: Gurgu CPhone Number: (818) 359-3898Email: [email protected]: https://compare-autoinsurance.Org/ SOURCE: Compare-autoinsurance.Org View source version on accesswire.Com:https://www.Accesswire.Com/595055/What-Are-The-Main-Benefits-Of-Comparing-Car-Insurance-Quotes-Online View photos
picture credit
to request, modification Contact us at Here or [email protected]