Indian Serum Institute invests £ 240million in UK, says Boris Johnson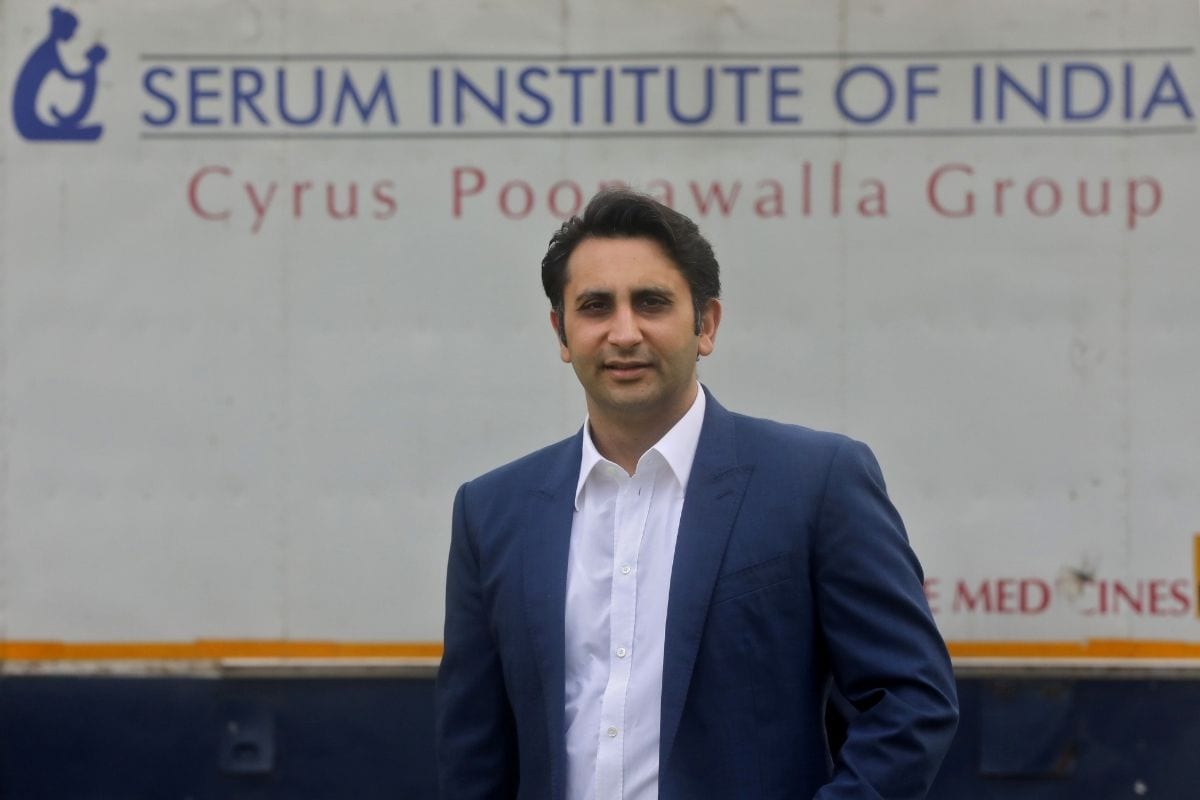 Vaccine maker the Serum Institute of India is expected to invest in facilities in Britain and may even manufacture vaccines in the UK in the future, Prime Minister Boris Johnson said on Monday.
Johnson's Downing Street office said the $ 240 million ($ 334 million) project would include a sales office, "clinical trials, research and development, and possibly vaccine manufacturing."
The Serum Institute of India (SII) is the world's largest vaccine manufacturer by volume and has been at the forefront of producing the AstraZeneca coronavirus vaccine at a lower cost.
SII has also started UK Phase 1 trials of a single-dose nasal coronavirus vaccine.
Downing Street said the vaccine maker's plans were part of a larger package of trade and investment deals worth $ 1 billion with India, which hopes to create more than 6,500 jobs.
It was announced ahead of virtual talks between Johnson and Indian Prime Minister Narendra Modi on Tuesday.
Covid Assistance
With its massive population and growing economy, India has been high on the list of goals for the London trade deals since Britain left the European Union last year.
But an increase in the number of Covid-19 cases has left the health system there at breaking point, forcing Johnson to suspend a visit scheduled for this month.
Before the current wave, India exported tens of millions of AstraZeneca images made by SII through the Covax program which supplied the poorest countries.
Last month, New Delhi froze exports – including to Covax – to prioritize home jabs.
SII produces 60 to 70 million doses of AstraZeneca per month and is targeting 100 million by July.
With its 1.3 billion people, India has become the latest hotspot for the pandemic, even as richer countries take steps towards normalcy by speeding up vaccination programs.
Britain said on Sunday it was sending 1,000 more oxygen ventilators to India, having already sent 495 oxygen concentrators, 200 ventilators and three larger production units called oxygen factories.
SII, based in Pune, southeast of Mumbai, is a state-of-the-art production facility run by 40-year-old Managing Director Adar Poonawalla from a pharmaceutical dynasty estimated to be worth $ 11 billion.
Poonawalla has been criticized for traveling to London just before Britain put India on a red list of banned countries as infection rates and deaths soared at home.
He told The Times in an interview published on Saturday that he joined his wife and children in Britain because well-placed Indians were pressuring him to beat them first.
"The 'threats' are an understatement," he said – although he has since announced that he is returning to India.
Free trade Agreement?
As part of a post-Brexit "Global Britain" strategy, Johnson's government is orienting its foreign policy priorities towards the Asia-Pacific region, signing trade deals with countries like Japan and Singapore.
The latest 'Enhanced Trade Partnership' announcement with India includes the reduction of trade barriers for some UK exports such as fruits and medical devices.
But there are signs that India may be reluctant to sign a broader trade pact, as Modi pushes "Made in India" and "Self-Reliant India" programs.
Last year, it abruptly hesitated to join the Regional Comprehensive Economic Partnership (RCEP), a free trade agreement between 15 Asia-Pacific countries, as New Delhi feared its agriculture, dairy and service sectors could be overwhelmed. disadvantaged.
Former US President Donald Trump has denigrated India as the "king of tariffs" for its tariffs on imported products, hampering trade negotiations despite his friendly relations with Modi.
Talks are expected to resume between India and the EU on a free trade deal later this month, eight years after 16 rounds of talks stalled at a deadlock.
Trade negotiations are also expected to resume with Canada shortly after a four-year gap.
Read all the latest news, breaking news and coronavirus news here
What Are The Main Benefits Of Comparing Car Insurance Quotes Online
LOS ANGELES, CA / ACCESSWIRE / June 24, 2020, / Compare-autoinsurance.Org has launched a new blog post that presents the main benefits of comparing multiple car insurance quotes. For more info and free online quotes, please visit https://compare-autoinsurance.Org/the-advantages-of-comparing-prices-with-car-insurance-quotes-online/ The modern society has numerous technological advantages. One important advantage is the speed at which information is sent and received. With the help of the internet, the shopping habits of many persons have drastically changed. The car insurance industry hasn't remained untouched by these changes. On the internet, drivers can compare insurance prices and find out which sellers have the best offers. View photos The advantages of comparing online car insurance quotes are the following: Online quotes can be obtained from anywhere and at any time. Unlike physical insurance agencies, websites don't have a specific schedule and they are available at any time. Drivers that have busy working schedules, can compare quotes from anywhere and at any time, even at midnight. Multiple choices. Almost all insurance providers, no matter if they are well-known brands or just local insurers, have an online presence. Online quotes will allow policyholders the chance to discover multiple insurance companies and check their prices. Drivers are no longer required to get quotes from just a few known insurance companies. Also, local and regional insurers can provide lower insurance rates for the same services. Accurate insurance estimates. Online quotes can only be accurate if the customers provide accurate and real info about their car models and driving history. Lying about past driving incidents can make the price estimates to be lower, but when dealing with an insurance company lying to them is useless. Usually, insurance companies will do research about a potential customer before granting him coverage. Online quotes can be sorted easily. Although drivers are recommended to not choose a policy just based on its price, drivers can easily sort quotes by insurance price. Using brokerage websites will allow drivers to get quotes from multiple insurers, thus making the comparison faster and easier. For additional info, money-saving tips, and free car insurance quotes, visit https://compare-autoinsurance.Org/ Compare-autoinsurance.Org is an online provider of life, home, health, and auto insurance quotes. This website is unique because it does not simply stick to one kind of insurance provider, but brings the clients the best deals from many different online insurance carriers. In this way, clients have access to offers from multiple carriers all in one place: this website. On this site, customers have access to quotes for insurance plans from various agencies, such as local or nationwide agencies, brand names insurance companies, etc. "Online quotes can easily help drivers obtain better car insurance deals. All they have to do is to complete an online form with accurate and real info, then compare prices", said Russell Rabichev, Marketing Director of Internet Marketing Company. CONTACT: Company Name: Internet Marketing CompanyPerson for contact Name: Gurgu CPhone Number: (818) 359-3898Email: [email protected]: https://compare-autoinsurance.Org/ SOURCE: Compare-autoinsurance.Org View source version on accesswire.Com:https://www.Accesswire.Com/595055/What-Are-The-Main-Benefits-Of-Comparing-Car-Insurance-Quotes-Online View photos
picture credit
to request, modification Contact us at Here or [email protected]