General Bajwa's olive branch in India: a truce or a retirement plan ?, South Asia News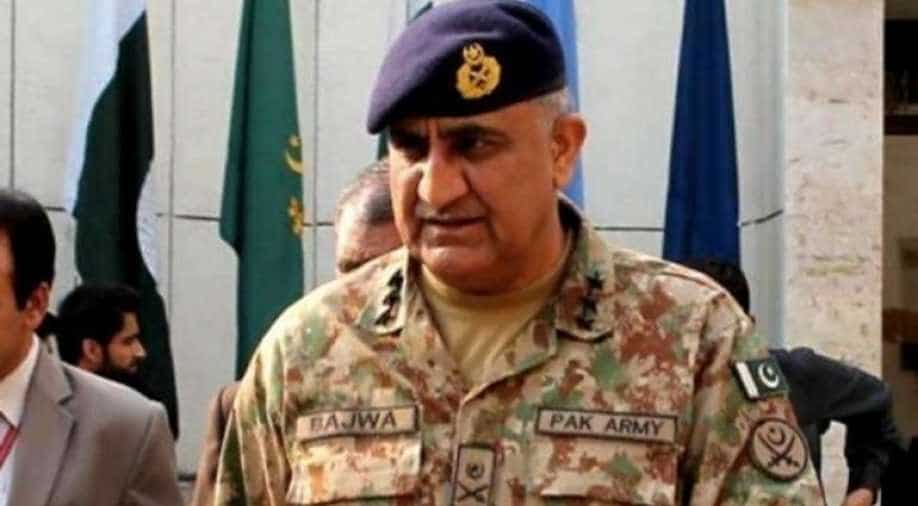 Most Pakistani generals spend their careers making fun of India. They are always on the ear of their prime minister, feeding them all kinds of anti-India propaganda. This is one of the reasons the relationship is so difficult.
The civilian leaders take a step forward and the army pulls them back two steps. However, looking at history, we noticed a trend among these generals. When they see retreat on the horizon, they suddenly become wise and rational, with no more warriors or saber rattles.
Watch |
In 1956, General Ayub Khan sent his minister for the feast of the Republic of India and in 1986, General Muhammad Zia-ul-Haq visited India, invited by former Prime Minister Rajeev Gandhi. Then we have Pervez Musharraf who was keen to have closer ties with India in the public eye.
India and Pakistan have held 114 bilateral talks since independence and 52 of them took place between 2003 and 2007 under the leadership of Pervez Musharraf.
The trend suggests that Pakistani generals come to power promising fire and fury against India, but closer to retirement they want them remembered as statesmen and those who tried to forge peace.
Read also | Saudi Arabia announces more than 100 projects for cash-strapped Pakistan during Imran Khan visit
We are seeing it happening again. The current army chief, General Bajwa, has 18 months in office and he is already thinking about his legacy.
In Pakistan, a general's legacy is not just about the battlefield. It is linked to the economy, domestic politics and even geopolitics.
Usually countries have civilian leaders looking after them, but Pakistan does not.
During Bajwa's tenure, the Pakistani economy took a beating. They called for several bailouts from the IMF. Foreign exchange reserves are quickly running out and the country is left with just $ 13 billion.
On top of that, the army has had to go through budget cuts and General Bajwa cannot do anything.
The FATF list is yet another obscurity that covers the country. Pakistan has been on the gray list for three years now and no progress has been made.
It is a similar scenario in geopolitics. Allies like Saudi Arabia choose India over Pakistan. In Afghanistan, the world community has only one message for them: please stay away and let Afghanistan prosper.
In the end, Pakistan only has China as an ally, but it won't be long before the Chinese loan matures.
General Bajwa therefore tries to make a point on India by speaking of peace. Bajwa, in March, urged countries to bury the past and move forward.
The Eid festival has come as the perfect excuse for Bajwa. While offering prayers, he commented on Kashmir, saying: "It is time to end this human tragedy".
What Are The Main Benefits Of Comparing Car Insurance Quotes Online
LOS ANGELES, CA / ACCESSWIRE / June 24, 2020, / Compare-autoinsurance.Org has launched a new blog post that presents the main benefits of comparing multiple car insurance quotes. For more info and free online quotes, please visit https://compare-autoinsurance.Org/the-advantages-of-comparing-prices-with-car-insurance-quotes-online/ The modern society has numerous technological advantages. One important advantage is the speed at which information is sent and received. With the help of the internet, the shopping habits of many persons have drastically changed. The car insurance industry hasn't remained untouched by these changes. On the internet, drivers can compare insurance prices and find out which sellers have the best offers. View photos The advantages of comparing online car insurance quotes are the following: Online quotes can be obtained from anywhere and at any time. Unlike physical insurance agencies, websites don't have a specific schedule and they are available at any time. Drivers that have busy working schedules, can compare quotes from anywhere and at any time, even at midnight. Multiple choices. Almost all insurance providers, no matter if they are well-known brands or just local insurers, have an online presence. Online quotes will allow policyholders the chance to discover multiple insurance companies and check their prices. Drivers are no longer required to get quotes from just a few known insurance companies. Also, local and regional insurers can provide lower insurance rates for the same services. Accurate insurance estimates. Online quotes can only be accurate if the customers provide accurate and real info about their car models and driving history. Lying about past driving incidents can make the price estimates to be lower, but when dealing with an insurance company lying to them is useless. Usually, insurance companies will do research about a potential customer before granting him coverage. Online quotes can be sorted easily. Although drivers are recommended to not choose a policy just based on its price, drivers can easily sort quotes by insurance price. Using brokerage websites will allow drivers to get quotes from multiple insurers, thus making the comparison faster and easier. For additional info, money-saving tips, and free car insurance quotes, visit https://compare-autoinsurance.Org/ Compare-autoinsurance.Org is an online provider of life, home, health, and auto insurance quotes. This website is unique because it does not simply stick to one kind of insurance provider, but brings the clients the best deals from many different online insurance carriers. In this way, clients have access to offers from multiple carriers all in one place: this website. On this site, customers have access to quotes for insurance plans from various agencies, such as local or nationwide agencies, brand names insurance companies, etc. "Online quotes can easily help drivers obtain better car insurance deals. All they have to do is to complete an online form with accurate and real info, then compare prices", said Russell Rabichev, Marketing Director of Internet Marketing Company. CONTACT: Company Name: Internet Marketing CompanyPerson for contact Name: Gurgu CPhone Number: (818) 359-3898Email: [email protected]: https://compare-autoinsurance.Org/ SOURCE: Compare-autoinsurance.Org View source version on accesswire.Com:https://www.Accesswire.Com/595055/What-Are-The-Main-Benefits-Of-Comparing-Car-Insurance-Quotes-Online View photos
picture credit
to request, modification Contact us at Here or [email protected]