Paddler Jeet Chandra starts a candid conversation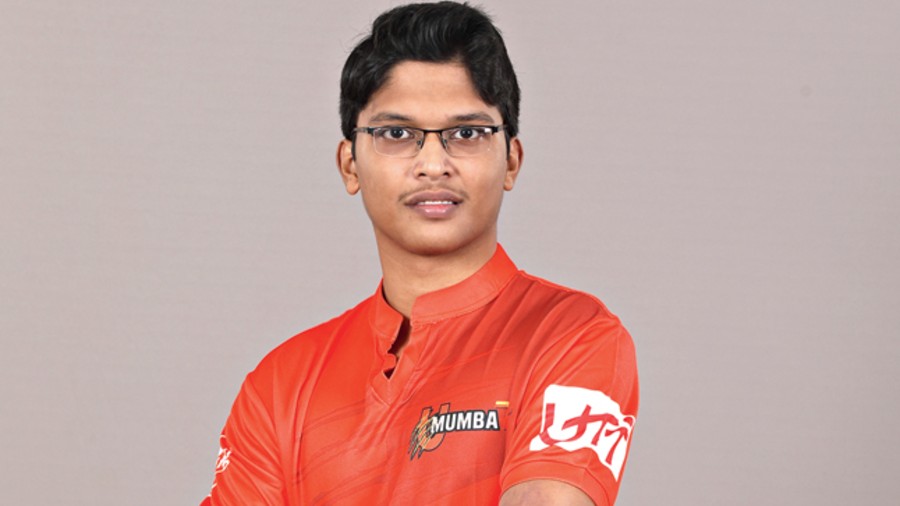 The Gariahat boy is currently in Spain getting quality experience for the Olympics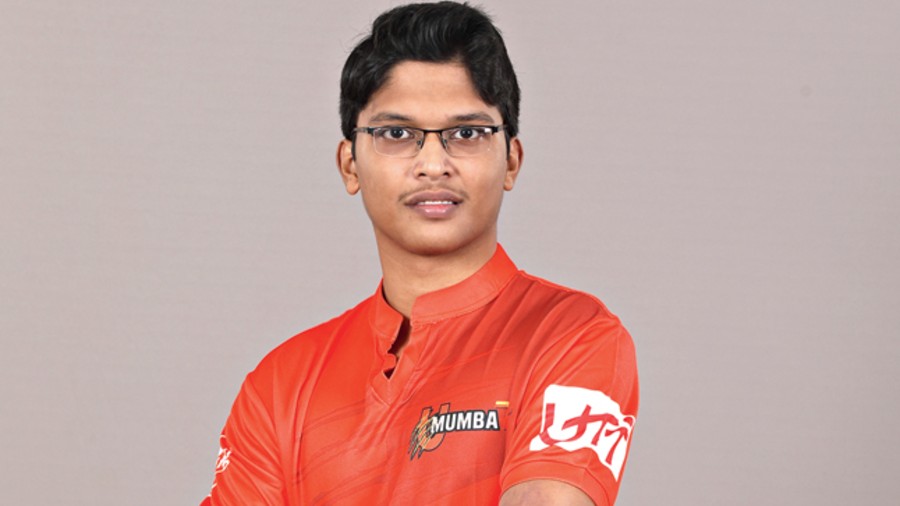 ---
---
Gariahat boy Jeet Chandra played many other sports as a child but found love in table tennis. Number 9 in the U-21 world rankings, Jeet is currently in Spain, gaining quality experience during his practice sessions with the Spanish team heading for the Olympics. We spoke to the young man about his dreams and ambitions.
How is the Covid situation in Spain now?
Fortunately, the Covid cases here are quite low. It is under control and people follow the standards too. I sincerely hope that the situation will get better soon and we can go back to the pre-Covid days. I am very fortunate to be able to continue my training with such top players here in Spain, where all players are kept in a safe and restricted environment, allowing us to focus only on our training.
How long are you there now?
It has now been more than a month and I regularly practice with the Spanish team preparing for the Tokyo Olympics led by Spanish national coach and Olympian Alfredo Carneros. He has helped me improve my game with his valuable guidance. During my stay here I focus on making the most of this experience and improving myself in every aspect.
The experience of training with world class players tied to the Olympics must be amazing! Who do you train with? What is your timetable?
It's a great experience and a great opportunity for me to understand how top players prepare to excel in their skills. I train at the National Sports Center in Madrid together with the whole Spanish team that is training for the upcoming Olympics. I have been sparring with one of Spain's best players, Alvaro Robles, who will represent the country in Tokyo. Robles and I interacted briefly during the third season of Ultimate Table Tennis, and since we know each other, there has been a comfort factor and it has been easier for me to train with him here. Understanding the nuances of his and the other top players' play will definitely help me build confidence and perform better in my future tournaments.
My daily schedule mainly includes the comprehensive fitness routine that I follow without fail. I train and train to build my strength. My daily schedule includes different exercises such as running, gym sessions… and this is the same schedule I have followed in the past and now here in Spain, apart from the active sparring sessions. As an athlete I have to make sure that I am fit and it is important to have an injury free career and therefore understanding the nuances of training is essential, a warm up is essential.
Was your father a clear inspiration for you to play table tennis? Did you like the game right away?
My father, Tapan Chandra, was my source of inspiration. He had coached and trained one of India's best rowers Poulomi Ghatak in the past. He was the first to introduce me to the game and I have always enjoyed playing it. He inspires, guides and motivates both as a father and as a coach. There was never any pressure on his part to choose table tennis as a sport. It was my decision to play table tennis and I'm sure he would have accepted whatever my choice was. He runs his own table tennis coaching centers in two locations in Calcutta, where he enjoys training young and novice table tennis players.
What has been his biggest mantra for you?
The biggest mantra of his would be to never stop, no matter how hard it seems. You have to keep working hard on their dreams and new challenges will only make you bigger and stronger. I think that's what keeps me going and gives me the strength to push my limits for my passion for table tennis.
Is he a hard coach or did he make it easy for you?
When I practice or play, like any coach, he also wants me to do my best. He always motivates me to reach bigger milestones.
You will also train under Soumyadeep Roy and Poulomi Ghatak, two of Bengal's greatest table tennis champions. How have the lessons been?
They are among the best rowers who have represented India and have won medals on the highest platforms and when you practice among the best there is no end to learning. In a game, we usually tend to focus on the bigger picture and miss the smaller details, which is very important. They have done so well for the country and their experience makes a world of difference and through their guidance I am working on my game and improving my skills.
Was it a conscious choice to represent Haryana?
Yes, I play for Haryana on a national level. But my goal is to win medals for the country at the international tournaments. I also have a house in Haryana. The state helps me a lot to achieve and achieve my goals.
How was your childhood? Have you played anything yet?
I started playing table tennis since I was a kid and as I got interested in the sport, I started playing this sport professionally and got serious about it. As a child I would also like other sports, but I found my interest in table tennis.
Who are your favorite table tennis players?
Mom Long. I like his playing style. He just dominates the opponent and shows great skills. He has three Olympic gold medals to his name, which is incredible.
You also seem to be a fan of Virat Kohli?
Yes, I am a big fan of Virat Kohli. He is a top cricketer in the world today and also one of the strongest sportsmen in India. His dedication to the sport is amazing and inspiring.
What would be a dream come true for you as a player?
I think like any athlete, getting a medal in the Olympics is my dream. I hope to represent India in the big international multi-sport event soon and hope to win a medal for India. I am focused on further developing my skills so that when everything is back to normal I am in my best shape.
Fast Five:
Favorite sports movie: MS .Dhoni: the untold story
Favorite holiday destination: Myanmar
Favorite song: Believer
Favorite actress: Deepika Padukone
Favorite actor: Ayushmann Khurrana
Ken Jeet:
Age: 21
Current ITTF World Senior Rankings — Men's Singles: 392
Biggest achievement to date: Oman Open gold in U-21
What Are The Main Benefits Of Comparing Car Insurance Quotes Online
LOS ANGELES, CA / ACCESSWIRE / June 24, 2020, / Compare-autoinsurance.Org has launched a new blog post that presents the main benefits of comparing multiple car insurance quotes. For more info and free online quotes, please visit https://compare-autoinsurance.Org/the-advantages-of-comparing-prices-with-car-insurance-quotes-online/ The modern society has numerous technological advantages. One important advantage is the speed at which information is sent and received. With the help of the internet, the shopping habits of many persons have drastically changed. The car insurance industry hasn't remained untouched by these changes. On the internet, drivers can compare insurance prices and find out which sellers have the best offers. View photos The advantages of comparing online car insurance quotes are the following: Online quotes can be obtained from anywhere and at any time. Unlike physical insurance agencies, websites don't have a specific schedule and they are available at any time. Drivers that have busy working schedules, can compare quotes from anywhere and at any time, even at midnight. Multiple choices. Almost all insurance providers, no matter if they are well-known brands or just local insurers, have an online presence. Online quotes will allow policyholders the chance to discover multiple insurance companies and check their prices. Drivers are no longer required to get quotes from just a few known insurance companies. Also, local and regional insurers can provide lower insurance rates for the same services. Accurate insurance estimates. Online quotes can only be accurate if the customers provide accurate and real info about their car models and driving history. Lying about past driving incidents can make the price estimates to be lower, but when dealing with an insurance company lying to them is useless. Usually, insurance companies will do research about a potential customer before granting him coverage. Online quotes can be sorted easily. Although drivers are recommended to not choose a policy just based on its price, drivers can easily sort quotes by insurance price. Using brokerage websites will allow drivers to get quotes from multiple insurers, thus making the comparison faster and easier. For additional info, money-saving tips, and free car insurance quotes, visit https://compare-autoinsurance.Org/ Compare-autoinsurance.Org is an online provider of life, home, health, and auto insurance quotes. This website is unique because it does not simply stick to one kind of insurance provider, but brings the clients the best deals from many different online insurance carriers. In this way, clients have access to offers from multiple carriers all in one place: this website. On this site, customers have access to quotes for insurance plans from various agencies, such as local or nationwide agencies, brand names insurance companies, etc. "Online quotes can easily help drivers obtain better car insurance deals. All they have to do is to complete an online form with accurate and real info, then compare prices", said Russell Rabichev, Marketing Director of Internet Marketing Company. CONTACT: Company Name: Internet Marketing CompanyPerson for contact Name: Gurgu CPhone Number: (818) 359-3898Email: [email protected]: https://compare-autoinsurance.Org/ SOURCE: Compare-autoinsurance.Org View source version on accesswire.Com:https://www.Accesswire.Com/595055/What-Are-The-Main-Benefits-Of-Comparing-Car-Insurance-Quotes-Online View photos
picture credit
to request, modification Contact us at Here or [email protected]