Fear, brotherhood and cricket in tense Kabul | Cricket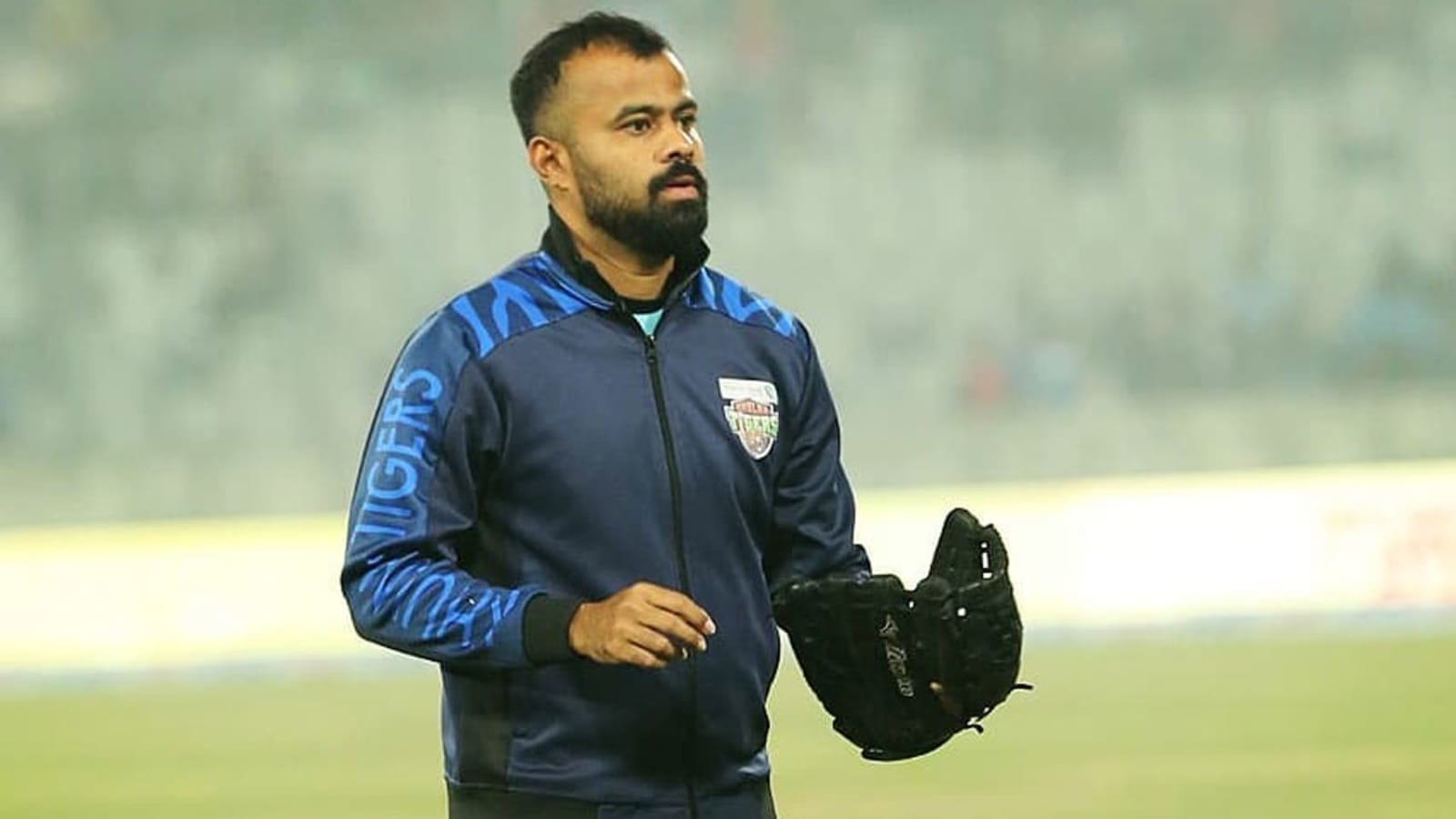 Mumbais Saurabh Walkar has been a cricket video analyst for 12 years. The job has taken the 36-year-old to many cricket destinations, but nothing can match the anguish and brotherhood of working with the Afghan cricket team at a just ended 10-day camp in Kabul.
The ancient Olympics were a time of truce and the latest edition of the modern Games begins on Friday in Tokyo. Afghanistan, however, is in turmoil. The camp coincided with the withdrawal of US troops from the country, leading to a deteriorating security situation.
Did alarm bells ring before he left for Kabul? Yes, my friends and family asked if it is necessary to go into the current scenario? I said all the support staff (head coach Lance Klusener and the trainer from South Africa and physio Prasant Pancade from Bengaluru) go, I have to go, can't say no. During my interview, the Afghanistan Cricket Board (ACB) asked if I would be willing to work in Kabul if necessary. So I said, if I've committed myself, I can't say no.
Walkar left New Delhi for Kabul on July 9 and returned on July 18. The ACB gave assurance of my safety and I was confident that I would spend 10 days there.
It was as if Walkar had never experienced anything like it. It was different, not the usual camps we go to; we traveled in a bulletproof car the first time I used a bulletproof vehicle. Normally, when you go to a new place, you go to the market, you visit the city. Here was our daily schedule to go to the camp and back to the hotel because that's where things happen (Afghan government forces are engaged in firefights with the Taliban).
Walkar, an electronics engineer by training, had responded to an advertisement on the ACB website. Klusener selected him after a one-on-one interview. He started his assignment with series against Ireland and Zimbabwe, both in Abu Dhabi. This time, they called up a camp before teaming up for the Pakistan one-day series, which will take place in Sri Lanka or Oman in August.
During the camp, the players in the ACB cricket academy stayed in the stadium. The support staff was at a city hotel a 10-minute drive away.
You could feel the tension in the streets of Kabul. There was heavy security, Walkar says, but the cricket team is hugely popular, which was reassuring.
I have not witnessed an incident. You saw heavy security on the roads and there were checkpoints. Kabul is safer, the incidents are happening in other parts of the country.
The former Mumbai player has worked with Rajasthan Royals, Guyana Amazon Warriors in the Caribbean Premier League, Multan Sultans in the Pakistan Super League and in the Bangladesh Premier League and T10 League.
For sheer bonding, Walkar says the team environment in Afghanistan is the best.
The hospitality was just amazing; of the food, fruits, whatever we asked for, we got it the next minute. We went to (ODI team) Captain Hashmat's house for dinner and they gave us the Pathani turban. It is the highest honor that Afghan people give you.
There is a dry fruit called tutan in Afghanistan, I had tutan when we were in UAE, it was really nice. So the day I landed in Kabul, I asked about it. The captain went home and sent me a bowl of tutan. You ask for one thing and they will give you a lot of things, the Dadar-based analyst says.
On his last day in Kabul, Though it was a risk, Walkar asked ACB's permission to go out. I was so excited to explore the city. You can say it was a little foolish on my part to leave without security. But it was the last day and the Afghan players assured me, don't worry, we're here with you. We will take you to the local shop and restaurant to eat. So we went out for three to four hours at night.
He remembered the memorable outing with Afsar players Farid Malik, Yamin Ahmadzai and Afsar Zazai. I did some shopping, the players wouldn't allow me to pay. Then it was the best food (goat curry and roti) I had ever had in the 12 years of my travel career.
Walkar was in Kabul when Indian photojournalist, Danish Siddiqui, was killed while covering the Afghan conflict. It caused panic among the relatives of Indians who were in Afghanistan. Walkar's mobile was inundated with messages. I got messages from my Indian friends and relatives asking when I was coming back.
Will he travel to Kabul again?
If my job calls for it, I don't mind (going again). Some of my friends ask if I get paid extra to take the risk of going to Kabul. I tell them: it's not about extra money. I made a commitment to ACB and went there to honor that.
Log in to read more
Access exclusive articles, newsletters, alerts and recommendations en
Read, share and save articles of lasting value
Sources
2/ https://www.hindustantimes.com/cricket/fear-fraternity-and-cricket-in-tense-kabul-101626952199924.html
The mention sources can contact us to remove/changing this article
What Are The Main Benefits Of Comparing Car Insurance Quotes Online
LOS ANGELES, CA / ACCESSWIRE / June 24, 2020, / Compare-autoinsurance.Org has launched a new blog post that presents the main benefits of comparing multiple car insurance quotes. For more info and free online quotes, please visit https://compare-autoinsurance.Org/the-advantages-of-comparing-prices-with-car-insurance-quotes-online/ The modern society has numerous technological advantages. One important advantage is the speed at which information is sent and received. With the help of the internet, the shopping habits of many persons have drastically changed. The car insurance industry hasn't remained untouched by these changes. On the internet, drivers can compare insurance prices and find out which sellers have the best offers. View photos The advantages of comparing online car insurance quotes are the following: Online quotes can be obtained from anywhere and at any time. Unlike physical insurance agencies, websites don't have a specific schedule and they are available at any time. Drivers that have busy working schedules, can compare quotes from anywhere and at any time, even at midnight. Multiple choices. Almost all insurance providers, no matter if they are well-known brands or just local insurers, have an online presence. Online quotes will allow policyholders the chance to discover multiple insurance companies and check their prices. Drivers are no longer required to get quotes from just a few known insurance companies. Also, local and regional insurers can provide lower insurance rates for the same services. Accurate insurance estimates. Online quotes can only be accurate if the customers provide accurate and real info about their car models and driving history. Lying about past driving incidents can make the price estimates to be lower, but when dealing with an insurance company lying to them is useless. Usually, insurance companies will do research about a potential customer before granting him coverage. Online quotes can be sorted easily. Although drivers are recommended to not choose a policy just based on its price, drivers can easily sort quotes by insurance price. Using brokerage websites will allow drivers to get quotes from multiple insurers, thus making the comparison faster and easier. For additional info, money-saving tips, and free car insurance quotes, visit https://compare-autoinsurance.Org/ Compare-autoinsurance.Org is an online provider of life, home, health, and auto insurance quotes. This website is unique because it does not simply stick to one kind of insurance provider, but brings the clients the best deals from many different online insurance carriers. In this way, clients have access to offers from multiple carriers all in one place: this website. On this site, customers have access to quotes for insurance plans from various agencies, such as local or nationwide agencies, brand names insurance companies, etc. "Online quotes can easily help drivers obtain better car insurance deals. All they have to do is to complete an online form with accurate and real info, then compare prices", said Russell Rabichev, Marketing Director of Internet Marketing Company. CONTACT: Company Name: Internet Marketing CompanyPerson for contact Name: Gurgu CPhone Number: (818) 359-3898Email: [email protected]: https://compare-autoinsurance.Org/ SOURCE: Compare-autoinsurance.Org View source version on accesswire.Com:https://www.Accesswire.Com/595055/What-Are-The-Main-Benefits-Of-Comparing-Car-Insurance-Quotes-Online View photos
to request, modification Contact us at Here or [email protected]