Italian Grand Prix: Max Verstappen on pole after Valtteri Bottas wins sprint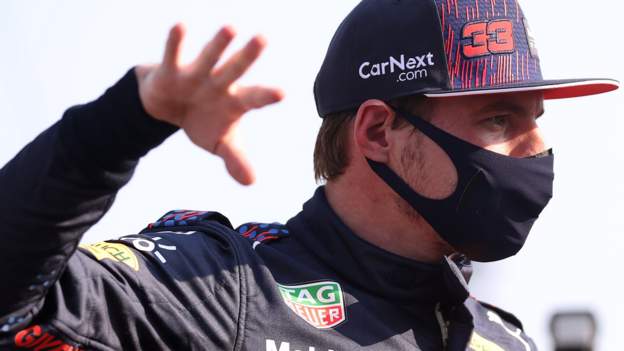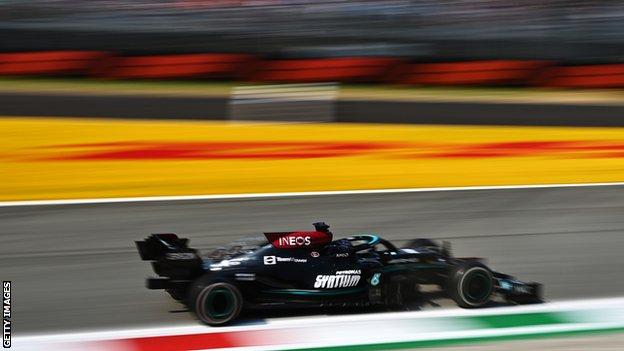 Red Bull's Max Verstappen starts the Italian Grand Prix from pole with title rival Lewis Hamilton only fourth.
Hamilton's Mercedes team-mate Valtteri Bottas won the 'sprint' qualifying race but will start last after being given a penalty for a power unit change.
Hamilton finished behind McLaren's Daniel Ricciardo and Lando Norris after an unusually poor start.
Verstappen now leads Hamilton by five points in the title race after two points for second place in the sprint.
Bottas took three points for first and Ricciardo one for third.
The usual qualifying was replaced by a half-hour, 18-lap race to set the grid for Sunday's 53-lap Grand Prix, which caused drama right from the start.
Alpha Tauri's Pierre Gasly – the winner at Monza last year – collided with Ricciardo at the first Rettifilo chicane, eventually hitting the barrier after his damaged front wing gave out.
The Frenchman did a great job of minimizing a high-speed collision by turning a badly damaged car away from the guardrail as far as possible as it skipped over the gravel at more than 160km/h.
Verstappen said: "The race was better than expected – we had a good strategy and scored some nice small points and I will start on pole for tomorrow.
"I'm going to try and stay close. We've trimmed our car to have a decent top speed, so I'm not worried about our top speed in the race, but Mercedes has a really good pace all round, so I'll try."
Behind Hamilton were the Ferraris of Charles Leclerc and Carlos Sainz in sixth and seventh, with Alfa Romeo's Antonio Giovinazzi a creditable eighth.
Sainz in particular will be relived after a bad crash in morning practice and will require a medical check-up, and Leclerc has recovered from feeling unwell and having to cut his practice session short.
Red Bull's Sergio Perez and Aston Martin's Lance Stroll rounded out the top 10.
Briton George Russell, who is still over the moon after announcing he will be a Hamilton partner at Mercedes next season, will start 15th but lost unusually to team-mate Nicholas Latifi.
It is the second 'sprint' qualifying in a new format that F1 has introduced at a number of race weekends this season – the first was at the British Grand Prix in July.
The Monza event took place in warm, dry conditions in Italy's Lombardy region near Milan on a circuit affectionately known as the 'Cathedral of Speed', due to its rich motorsport history and old, unused tree-lined turns. the royal park of Monza.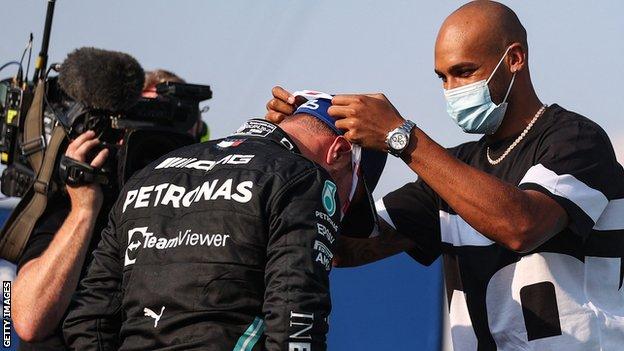 What happened to Hamilton?
The seven-time champion had a terrible start, his car being overrun by Verstappen and the McLarens by the time they reached the first chicane.
He then lost to Gasly when he was squeezed into Rettifilo with Norris on his right before the Frenchman ran into trouble as he crossed the Curva Grande.
Hamilton looked dejected afterwards, blaming a poor launch from the line.
He told Sky Sports that Mercedes should "try to figure out how to get past the McLarens tomorrow and limit the damage".
He added: "You saw Red Bull's pace – I don't know if they are faster than Valtteri, but it should be easy to win for [Verstappen]. They have more speed and as far as I understand they bring upgrades to every race."
The fast, low-downforce Autodromo di Monza is believed to suit the characteristics of the Mercedes car slightly better than the Red Bull, which has outperformed most other tracks this season.
Of the top 10, only Stroll and the McLarens used the faster soft tyre, while the others opted for the medium compound, which tire supplier Pirelli says is about 0.4 seconds slower per lap.
But there didn't seem to be too much of a difference between the two as the McLarens suffered no loss of speed from tire wear towards the end, nor did they affect Verstappen or Bottas once positions had been established early on.
Teams are free to start at any compound for Sunday's race.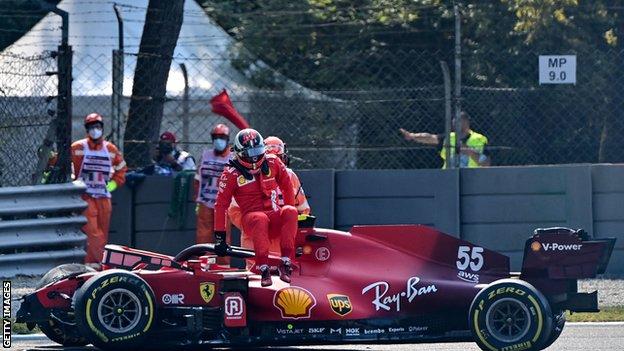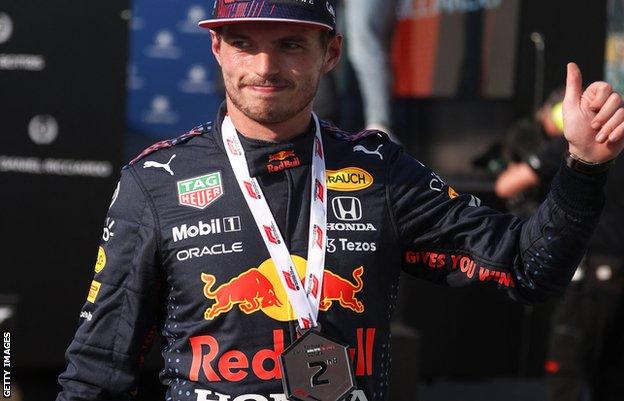 Sources
2/ https://www.bbc.com/sport/formula1/58530561
The mention sources can contact us to remove/changing this article
What Are The Main Benefits Of Comparing Car Insurance Quotes Online
LOS ANGELES, CA / ACCESSWIRE / June 24, 2020, / Compare-autoinsurance.Org has launched a new blog post that presents the main benefits of comparing multiple car insurance quotes. For more info and free online quotes, please visit https://compare-autoinsurance.Org/the-advantages-of-comparing-prices-with-car-insurance-quotes-online/ The modern society has numerous technological advantages. One important advantage is the speed at which information is sent and received. With the help of the internet, the shopping habits of many persons have drastically changed. The car insurance industry hasn't remained untouched by these changes. On the internet, drivers can compare insurance prices and find out which sellers have the best offers. View photos The advantages of comparing online car insurance quotes are the following: Online quotes can be obtained from anywhere and at any time. Unlike physical insurance agencies, websites don't have a specific schedule and they are available at any time. Drivers that have busy working schedules, can compare quotes from anywhere and at any time, even at midnight. Multiple choices. Almost all insurance providers, no matter if they are well-known brands or just local insurers, have an online presence. Online quotes will allow policyholders the chance to discover multiple insurance companies and check their prices. Drivers are no longer required to get quotes from just a few known insurance companies. Also, local and regional insurers can provide lower insurance rates for the same services. Accurate insurance estimates. Online quotes can only be accurate if the customers provide accurate and real info about their car models and driving history. Lying about past driving incidents can make the price estimates to be lower, but when dealing with an insurance company lying to them is useless. Usually, insurance companies will do research about a potential customer before granting him coverage. Online quotes can be sorted easily. Although drivers are recommended to not choose a policy just based on its price, drivers can easily sort quotes by insurance price. Using brokerage websites will allow drivers to get quotes from multiple insurers, thus making the comparison faster and easier. For additional info, money-saving tips, and free car insurance quotes, visit https://compare-autoinsurance.Org/ Compare-autoinsurance.Org is an online provider of life, home, health, and auto insurance quotes. This website is unique because it does not simply stick to one kind of insurance provider, but brings the clients the best deals from many different online insurance carriers. In this way, clients have access to offers from multiple carriers all in one place: this website. On this site, customers have access to quotes for insurance plans from various agencies, such as local or nationwide agencies, brand names insurance companies, etc. "Online quotes can easily help drivers obtain better car insurance deals. All they have to do is to complete an online form with accurate and real info, then compare prices", said Russell Rabichev, Marketing Director of Internet Marketing Company. CONTACT: Company Name: Internet Marketing CompanyPerson for contact Name: Gurgu CPhone Number: (818) 359-3898Email: [email protected]: https://compare-autoinsurance.Org/ SOURCE: Compare-autoinsurance.Org View source version on accesswire.Com:https://www.Accesswire.Com/595055/What-Are-The-Main-Benefits-Of-Comparing-Car-Insurance-Quotes-Online View photos
to request, modification Contact us at Here or [email protected]