Alyssa Healy and Mitchell Starc call on Australian men's and women's cricket teams to join forces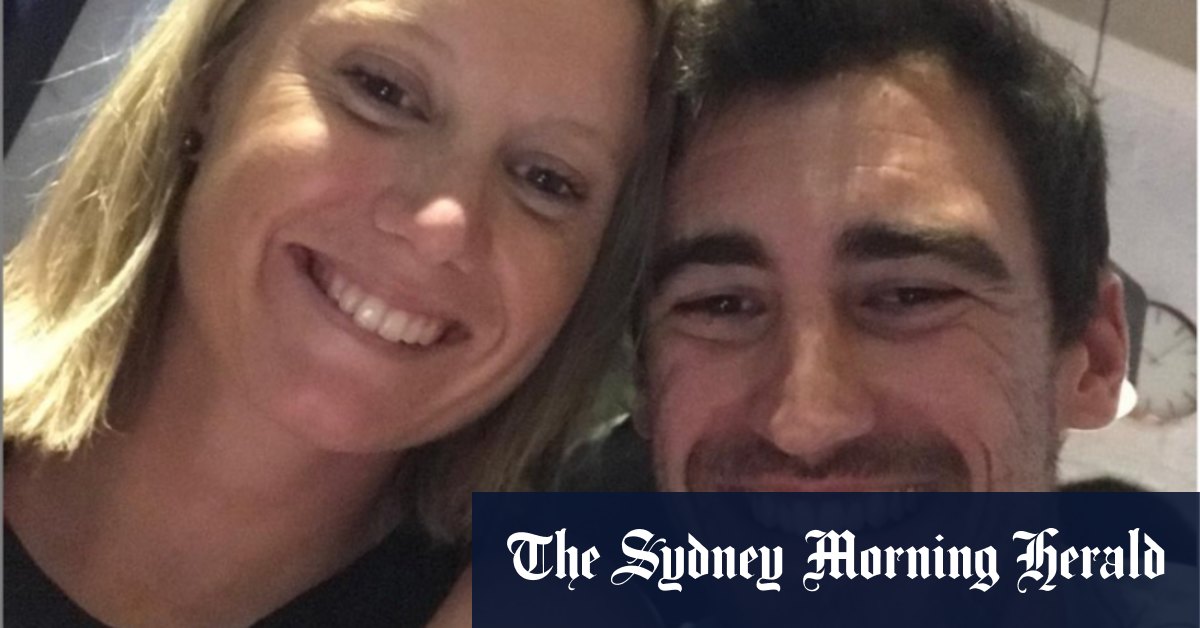 It was a pretty tough time on and off the field, especially off the field, Starc said. I was thankful that Alyssa was there for much of the summer. Her mere presence was the key to getting away from the game.
For those times during the season when we were in the bubble, just to get away from the game and often on the golf course.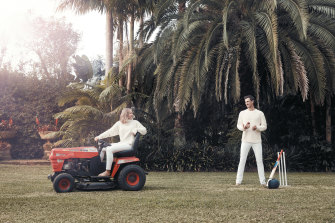 Cricket was probably an occasional distraction from what was happening off the pitch. Dad sometimes wanted me to keep playing as much as I probably didn't want to.
He wanted to sit and watch. It hasn't been an easy summer, but it's a new summer with new challenges and new things to look forward to.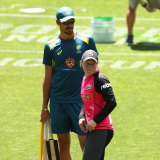 Given what they've been through, Starc and Healy were thrilled to partner with their sponsor ASICS for the Sound Mind, Sound Body podcast series, speaking with elite athletes about how they handle the pressures of their sport on and off the pitch. .
That healthy-body, healthy-mind scenario, more people realizing how important that is and more people talking about it, is so great, not just for athletes, but for regular people who have normal jobs, Healy said.
Both believe that not only are they better off gaining an understanding of how other athletes prepare and compete, they also strongly believe that Australian cricket would be better placed if the men's and women's programs were as similar as possible. would be coordinated.
Much of their precious time together is spent watching the other prepare and play.
My wish and my dream for the future is that we will work together more, Healy said.
I know the coaches cross at the highest level, but in the end I would love to have a sense of team.
I know we don't play much test cricket, but I feel like both sides can offer each other some great insights into how we play the game and how everyone operates off the pitch.
Starc agreed, pointing out that the women's team has won multiple T20 World Cups and the men are leaving next week and are still trying to win their first.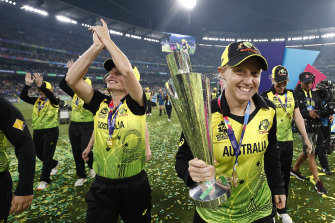 Loading
They are a team that has won so many trophies, so many series home and away and that's something that doesn't happen a lot with men's cricket, especially when they're away from home, Starc said.
I don't see why there can't be some part of that collaboration. It may not be how to bowl a Yorker or how to hit a cover drive, but ways to prepare or an off-court mentality. Every little thing will be helpful for both teams.
They have a full book this summer, culminating in playing both separate Ashes series. While Healy will play a dozen T20 and one-day matches against India and England, there is the bonus of a test against both countries.
Healy and Starc have been representing Australia for ten years. He has 61 tests to his name, she has only four.
My baggy green [cap] is in pristine condition, Healy joked, but she's desperate to play more long-form cricket.
I grew up watching and loving Test cricket. I was devastated when I started playing for Australia and was told that women would focus on one-day and T20, she said.
There is much to look forward to.
Sports news, results and expert commentary. Sign up for our Sports Newsletter.
Sources
2/ https://www.smh.com.au/sport/cricket/one-team-feel-healy-starc-call-for-men-s-and-women-s-teams-to-join-forces-20210910-p58qim.html
The mention sources can contact us to remove/changing this article
What Are The Main Benefits Of Comparing Car Insurance Quotes Online
LOS ANGELES, CA / ACCESSWIRE / June 24, 2020, / Compare-autoinsurance.Org has launched a new blog post that presents the main benefits of comparing multiple car insurance quotes. For more info and free online quotes, please visit https://compare-autoinsurance.Org/the-advantages-of-comparing-prices-with-car-insurance-quotes-online/ The modern society has numerous technological advantages. One important advantage is the speed at which information is sent and received. With the help of the internet, the shopping habits of many persons have drastically changed. The car insurance industry hasn't remained untouched by these changes. On the internet, drivers can compare insurance prices and find out which sellers have the best offers. View photos The advantages of comparing online car insurance quotes are the following: Online quotes can be obtained from anywhere and at any time. Unlike physical insurance agencies, websites don't have a specific schedule and they are available at any time. Drivers that have busy working schedules, can compare quotes from anywhere and at any time, even at midnight. Multiple choices. Almost all insurance providers, no matter if they are well-known brands or just local insurers, have an online presence. Online quotes will allow policyholders the chance to discover multiple insurance companies and check their prices. Drivers are no longer required to get quotes from just a few known insurance companies. Also, local and regional insurers can provide lower insurance rates for the same services. Accurate insurance estimates. Online quotes can only be accurate if the customers provide accurate and real info about their car models and driving history. Lying about past driving incidents can make the price estimates to be lower, but when dealing with an insurance company lying to them is useless. Usually, insurance companies will do research about a potential customer before granting him coverage. Online quotes can be sorted easily. Although drivers are recommended to not choose a policy just based on its price, drivers can easily sort quotes by insurance price. Using brokerage websites will allow drivers to get quotes from multiple insurers, thus making the comparison faster and easier. For additional info, money-saving tips, and free car insurance quotes, visit https://compare-autoinsurance.Org/ Compare-autoinsurance.Org is an online provider of life, home, health, and auto insurance quotes. This website is unique because it does not simply stick to one kind of insurance provider, but brings the clients the best deals from many different online insurance carriers. In this way, clients have access to offers from multiple carriers all in one place: this website. On this site, customers have access to quotes for insurance plans from various agencies, such as local or nationwide agencies, brand names insurance companies, etc. "Online quotes can easily help drivers obtain better car insurance deals. All they have to do is to complete an online form with accurate and real info, then compare prices", said Russell Rabichev, Marketing Director of Internet Marketing Company. CONTACT: Company Name: Internet Marketing CompanyPerson for contact Name: Gurgu CPhone Number: (818) 359-3898Email: [email protected]: https://compare-autoinsurance.Org/ SOURCE: Compare-autoinsurance.Org View source version on accesswire.Com:https://www.Accesswire.Com/595055/What-Are-The-Main-Benefits-Of-Comparing-Car-Insurance-Quotes-Online View photos
to request, modification Contact us at Here or [email protected]