All Day ASI kicks off campus fun | lifestyle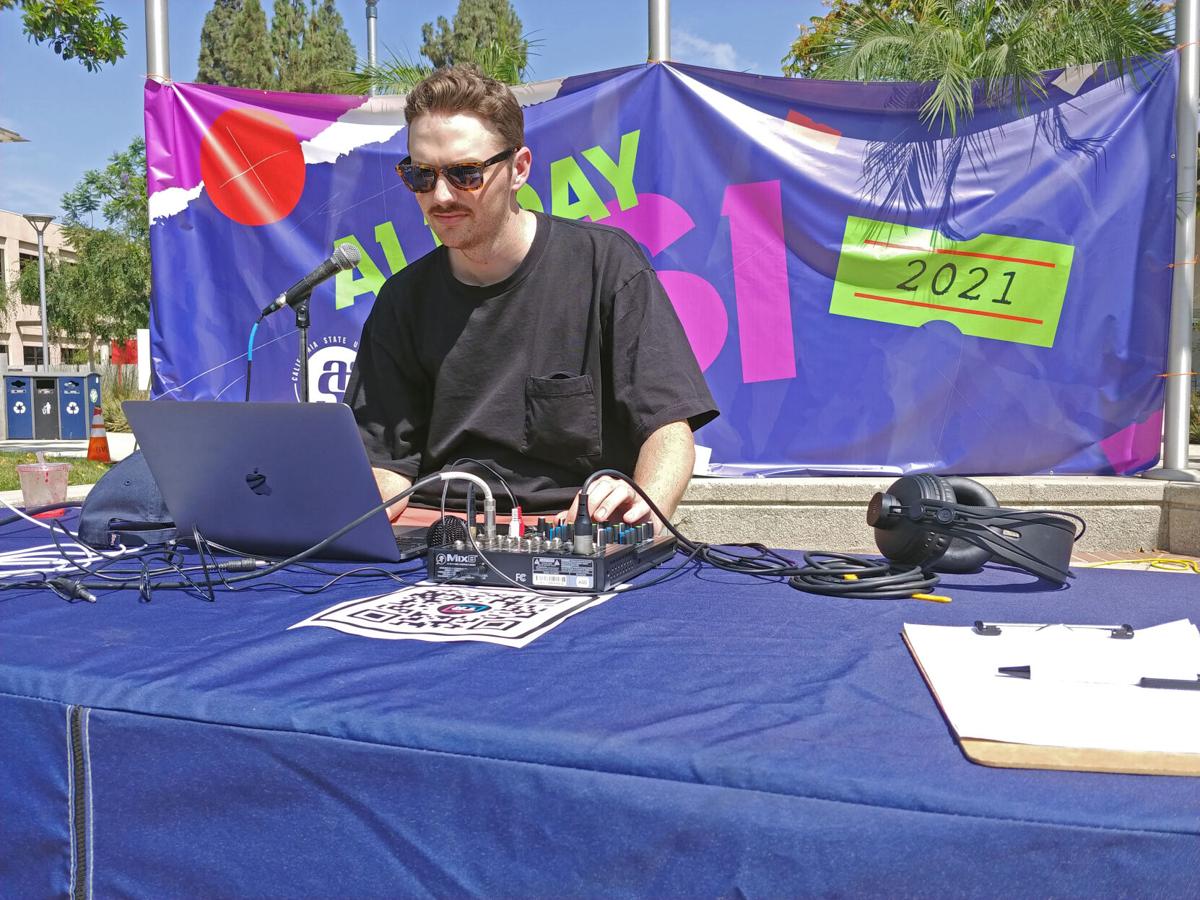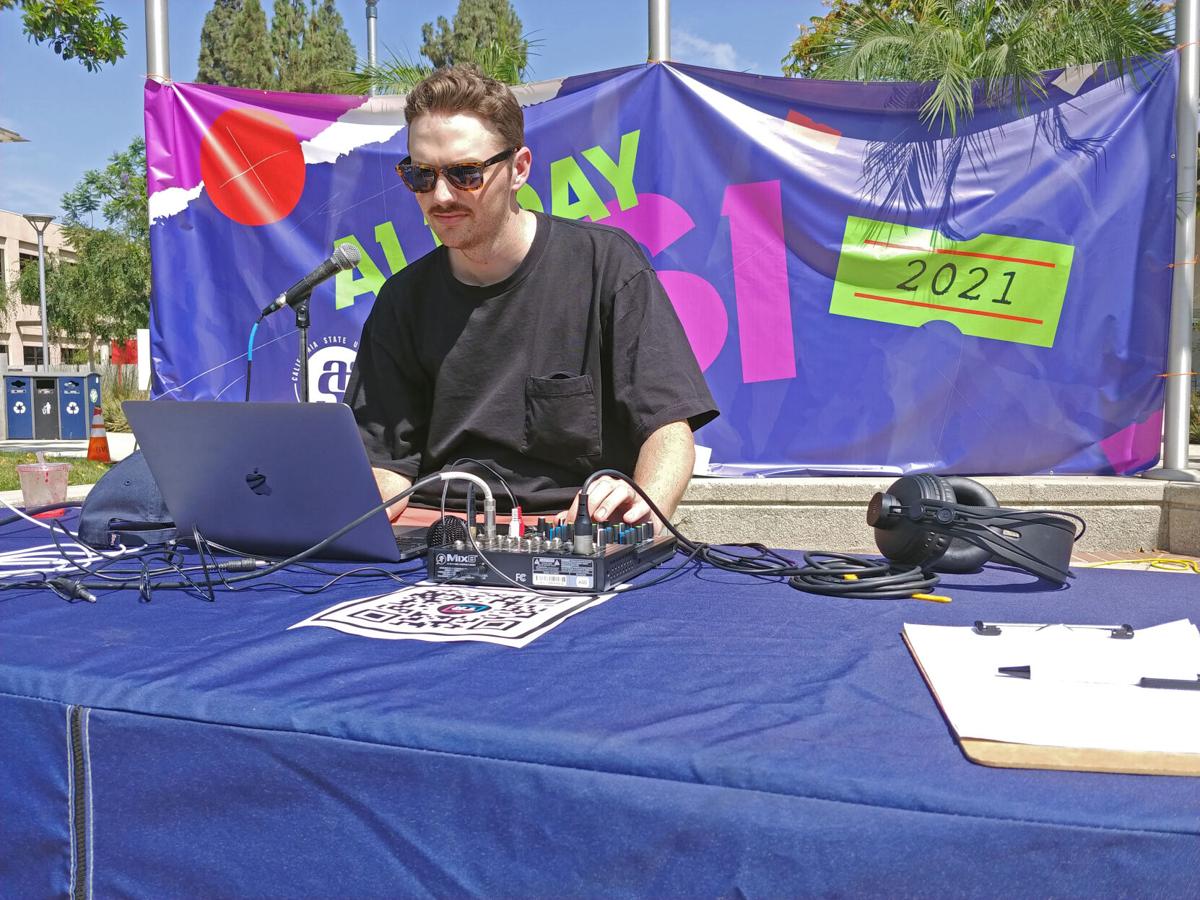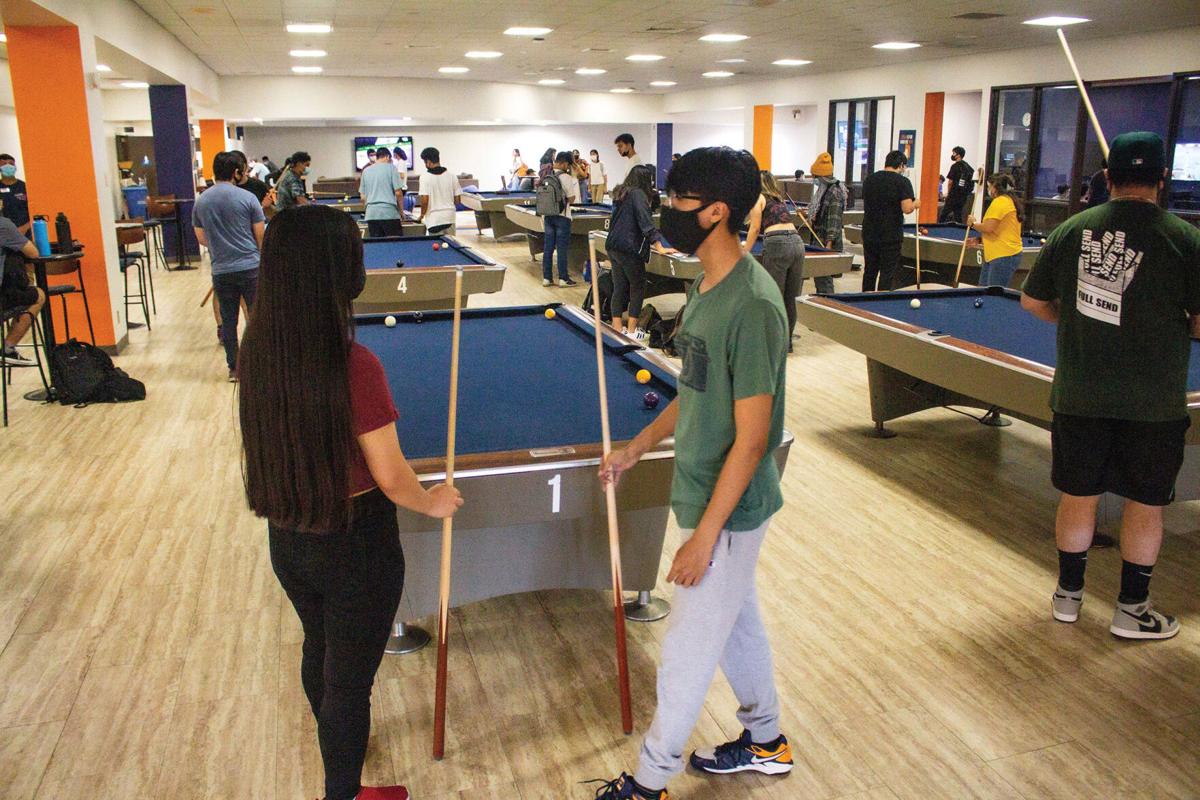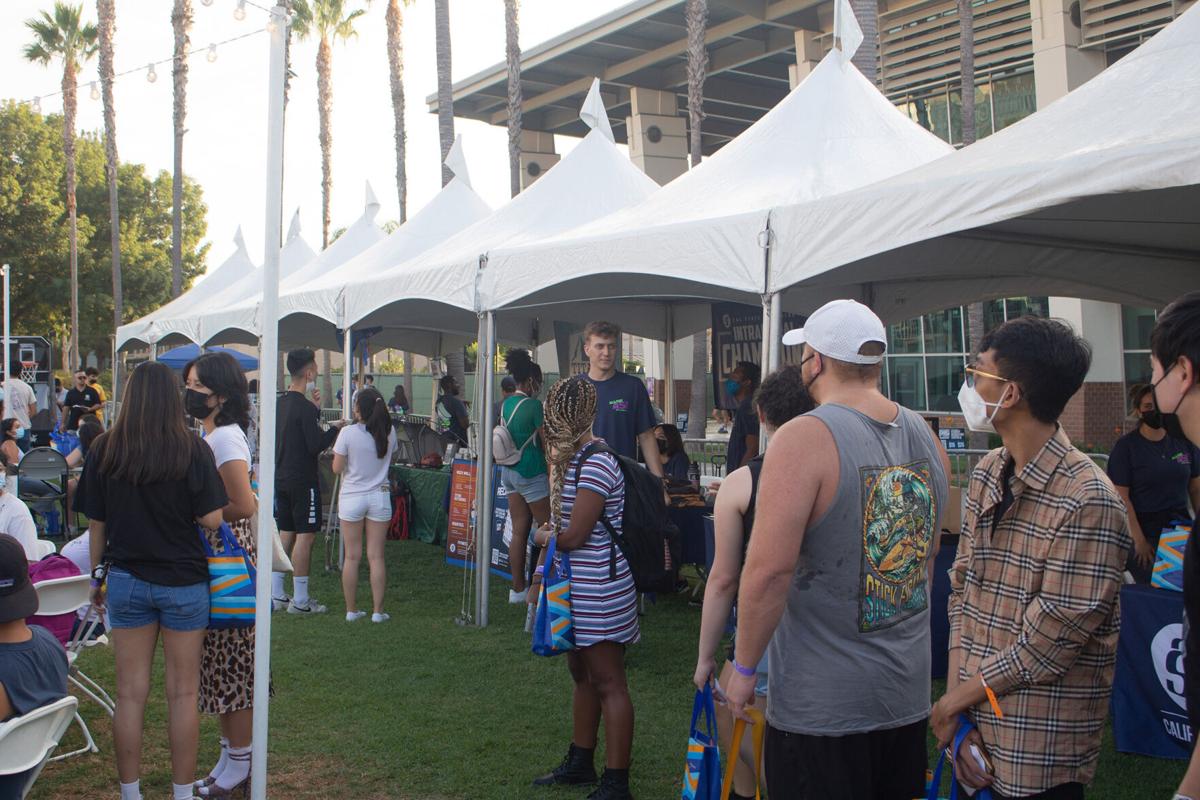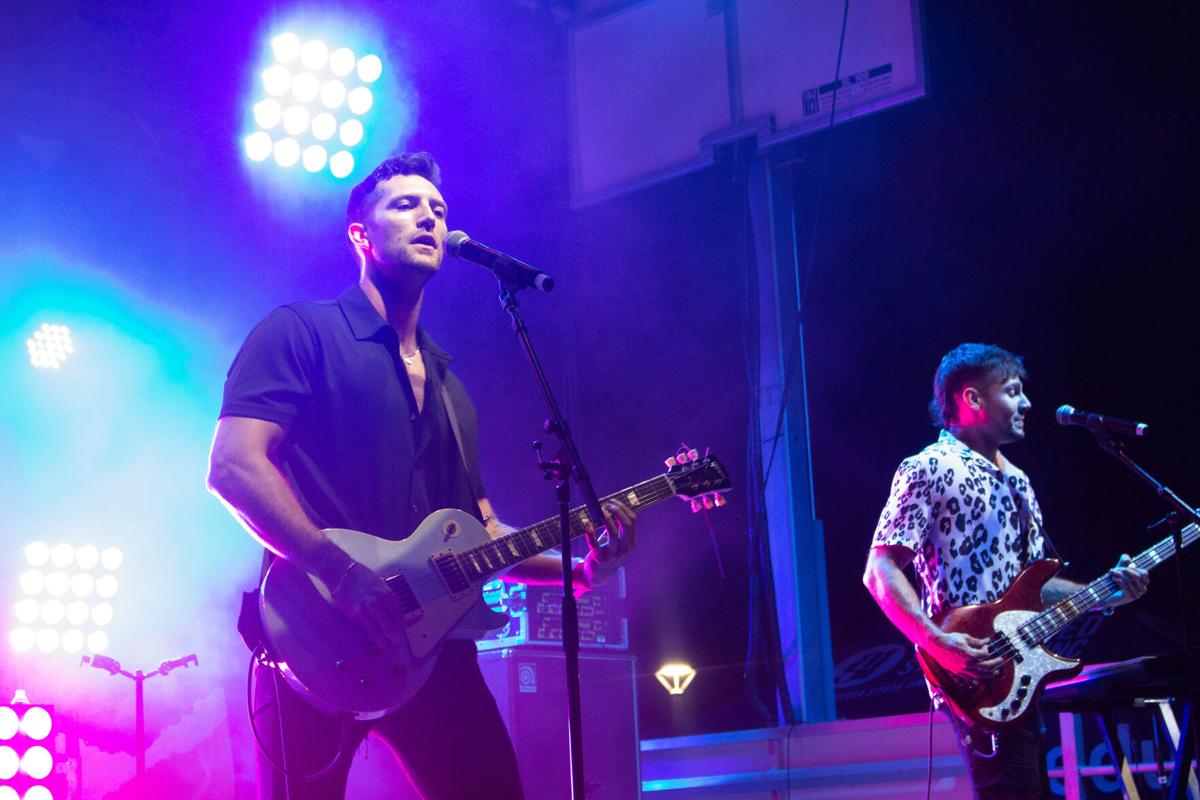 ASI hosted its annual All Day ASI event on September 9 in person for the first time in a year and the Becker Amphitheater was once again filled with the allure of music and excitement.
Students browsed the stands, took selfies in front of the backdrop at the photobooth and checked in with Associated Students for access to the evening concert.
The event was divided into three time blocks. Like many events during the pandemic, All Day ASI adapted to a virtual setting last year and hosted its event through YouTube Live.
The pre-pandemic atmosphere during the first block of this year's event resonated with the morning show, curated by ASI in conjunction with Titan Radio's radio media coordinator Matthew Sylvester.
We have made good friends with the ASI production team; they love working with us and we love working with them, said Sylvester. This was going to be one of their main events and they wanted us to be a part of it.
Around noon, Lenny Martinez, ASI staff and construction operations supervisor, set up tables and distributed Amazon Prime Student goodie bags to attendees. The Titan Bowl and Billiards in the basement of Titan Student Union would be filled with students playing foosball, table tennis, bowling and billiards for the second block of the event.
We're going to have everything completely available and free from 1 to 3:30 p.m. so the students can just come and have a great time, Martinez said.
If the free food and events weren't enough, ASI also coordinated giveaways throughout each block. But to be eligible for giveaways, students were encouraged to follow @asicsuf on Instagram and tag two friends on the latest All Day ASI post.
Jacob Fry, an ASI programming coordinator and executive producer of the event, said the goal of All Day ASI was to welcome students back to campus and showcase what ASI has to offer. Fry said the giveaway ranged from small to large items.
There is an annual pass to Disneyland. Some little things are like limited-edition Pokemon cards, Fry said. Not to mention, we've got a free Macbook Pro that we're giving away and all that fun stuff.
The third and the final block of All Day ASI took place on Tuffy Lawn with the Concert and Resource Fair. Scattered around the scene were several campus organizations, such as Titan Outdoors and Titan Recreation, in addition to local food vendors. Students were given free vouchers to redeem at one of the two food trucks that attended the event.
Several acts were scheduled for the evening, starting with the student dancers at 6 pm. First there was Ballet Folklorico, a cultural student dance club on campus. They followed Seoul Ful, a student dancer known as Rel, and Unrestricted. They all blew the audience away with graceful moves that also made viewers' hearts pound for more.
After the dancers were student DJs Ginsing and JP, real names Tseyang Lau and Josh Paktan respectively. The DJs took the stage at 7pm and had half an hour devoted to their mixes, accompanied by flashing lights and heavy bass.
The highlight of that evening was a performance by the band Public, who took the stage shortly after the opening act at 10 pm: DJ Lez Lee. The band's performance included some of their best and latest releases such as ILoveU, Splash and even a cover of Britney Spears Toxic which drove the crowd wild.
Energy was high among those in attendance throughout the day, starting with the radio show and ending with a bang from the main event. It's been a while since a CSUF event went this loud, as COVID-19 forced events to go virtual. The power of the bass, the warmth of a summer evening and the physical fun with friends got students excited for this semester.
From those who have never attended an All Day ASI before and those eager to attend one again, this year did not disappoint.
Sources
2/ https://dailytitan.com/lifestyle/all-day-asi-kicks-off-campus-fun/article_6fe731da-12ab-11ec-a412-735553115e44.html
The mention sources can contact us to remove/changing this article
What Are The Main Benefits Of Comparing Car Insurance Quotes Online
LOS ANGELES, CA / ACCESSWIRE / June 24, 2020, / Compare-autoinsurance.Org has launched a new blog post that presents the main benefits of comparing multiple car insurance quotes. For more info and free online quotes, please visit https://compare-autoinsurance.Org/the-advantages-of-comparing-prices-with-car-insurance-quotes-online/ The modern society has numerous technological advantages. One important advantage is the speed at which information is sent and received. With the help of the internet, the shopping habits of many persons have drastically changed. The car insurance industry hasn't remained untouched by these changes. On the internet, drivers can compare insurance prices and find out which sellers have the best offers. View photos The advantages of comparing online car insurance quotes are the following: Online quotes can be obtained from anywhere and at any time. Unlike physical insurance agencies, websites don't have a specific schedule and they are available at any time. Drivers that have busy working schedules, can compare quotes from anywhere and at any time, even at midnight. Multiple choices. Almost all insurance providers, no matter if they are well-known brands or just local insurers, have an online presence. Online quotes will allow policyholders the chance to discover multiple insurance companies and check their prices. Drivers are no longer required to get quotes from just a few known insurance companies. Also, local and regional insurers can provide lower insurance rates for the same services. Accurate insurance estimates. Online quotes can only be accurate if the customers provide accurate and real info about their car models and driving history. Lying about past driving incidents can make the price estimates to be lower, but when dealing with an insurance company lying to them is useless. Usually, insurance companies will do research about a potential customer before granting him coverage. Online quotes can be sorted easily. Although drivers are recommended to not choose a policy just based on its price, drivers can easily sort quotes by insurance price. Using brokerage websites will allow drivers to get quotes from multiple insurers, thus making the comparison faster and easier. For additional info, money-saving tips, and free car insurance quotes, visit https://compare-autoinsurance.Org/ Compare-autoinsurance.Org is an online provider of life, home, health, and auto insurance quotes. This website is unique because it does not simply stick to one kind of insurance provider, but brings the clients the best deals from many different online insurance carriers. In this way, clients have access to offers from multiple carriers all in one place: this website. On this site, customers have access to quotes for insurance plans from various agencies, such as local or nationwide agencies, brand names insurance companies, etc. "Online quotes can easily help drivers obtain better car insurance deals. All they have to do is to complete an online form with accurate and real info, then compare prices", said Russell Rabichev, Marketing Director of Internet Marketing Company. CONTACT: Company Name: Internet Marketing CompanyPerson for contact Name: Gurgu CPhone Number: (818) 359-3898Email: [email protected]: https://compare-autoinsurance.Org/ SOURCE: Compare-autoinsurance.Org View source version on accesswire.Com:https://www.Accesswire.Com/595055/What-Are-The-Main-Benefits-Of-Comparing-Car-Insurance-Quotes-Online View photos
to request, modification Contact us at Here or [email protected]