Azeem Rafiq: How does cricket tackle its diversity problem?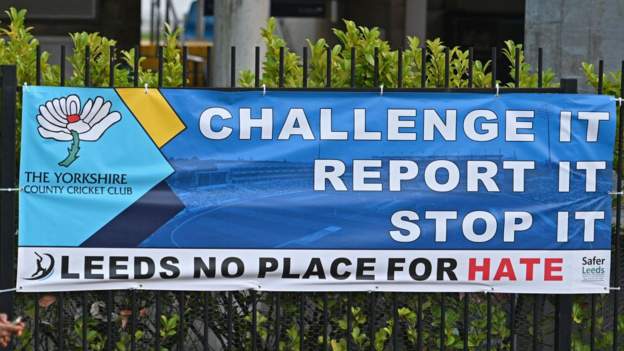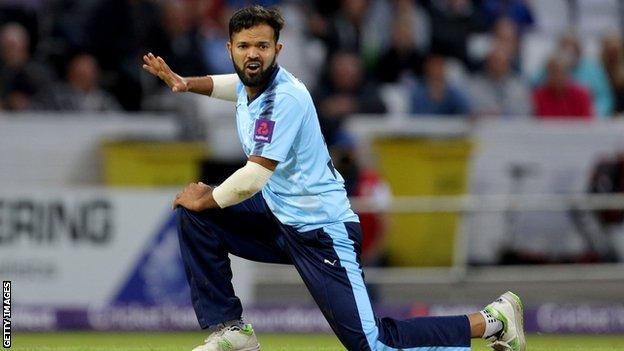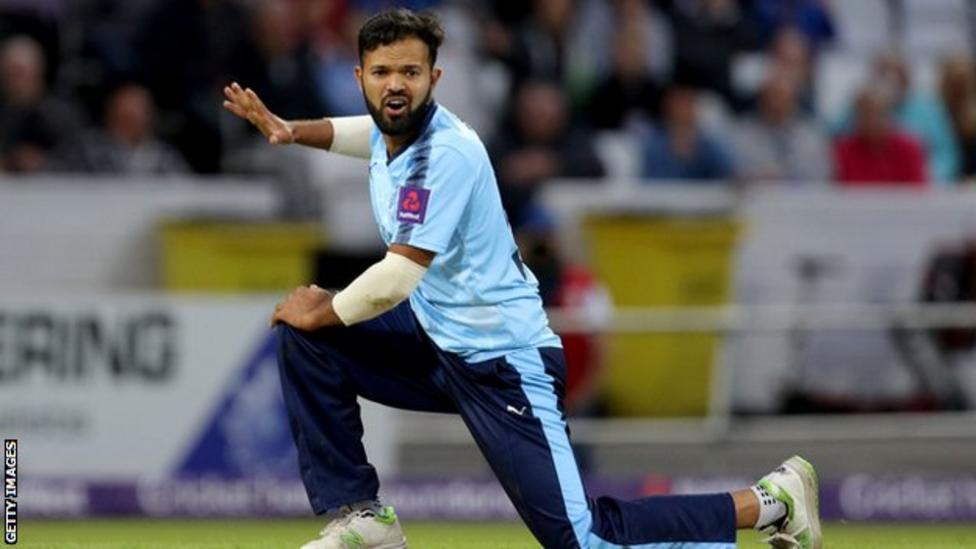 Azeem Rafiq's testimony to racism in cricket has sparked a period of soul-searching within the sport – which Tom Harrison, CEO of the England and Wales Cricket Board (ECB), says is now bringing a "sense of belonging to everyone." must create.
Rafiq's evidence has inevitably led to a specific focus on South Asians' experiences and progression in cricket.
One of the ECB's efforts to address the well-known problem of under-representation of this group of players in the professional game was the South Asian Action Plan (SAAP), launched in 2018.
The ECB said: there were about a million South Asian cricket fans in England and Wales – but the ambition of the plan was to get more of them to play, support and get involved in the sport.
While some in the game see it simply as a "tick-boxing practice", is this a real foundation to build on for the future? And how much progress has been made in the three years since launch?
BBC Sport reviews the stats to see what's changed, while also hearing what people think about the SAAP's success or otherwise.
What are the key statistics?
A statistic that has been quoted repeatedly in recent days – by Rafiq and others to highlight the issue of diversity in the game – is that, while about a third of recreational cricketers are South Asian, this drops to only 4% of those who play cricket professionally.
Here's some more information about those numbers.
In 2018, South Asian players represented
30% of recreational players,

15% of county age group players,

11% of County Academy players and

4% of first-class county players.
Since then, the proportion of South Asian recreational players has fallen to 28%. Meanwhile, today 33% of recreational players come from ethnically diverse backgrounds.
In response to questions from BBC Sport, the ECB says it has "started" to see the number of South Asian players within the County Academy systems increase, from 11% in 2018 to 17% in 2019-20.
And it said that about 10% of first-class county players come from ethnically diverse backgrounds.
The PCA said the latest membership survey found that 13.44% of contracted professional male players in county cricket during the 2021 season were from ethnically diverse backgrounds and 5.17% of contracted professional players in women's game.
However, neither organization was able to provide a current figure for South Asian representation in the professional game.
Why was the plan launched?
The rationale for the action plan was to address an alleged disconnect that cricket had with the South Asian community.
ECB CEO Tom Harrison said at the time: "While we have long recognized the passion for the game in the UK's South Asian communities and had the best of intentions, we have never quite understood how to interact with South Asian communities. report gives us a roadmap to change that."
Lord Patel, chairman of New Yorkshire, helped launch the plan as senior independent director of the ECB.
He also added at the time: "The passion that South Asian communities in the UK have for cricket remains strong, but more than 50 years later there is still so much untapped potential. This plan will change that – starting today."
He called it a once-in-a-generation opportunity to engage Asian communities, focusing on four aspirations.
Create more opportunities for South Asian communities to play cricket whether they play, support or work in the game

Remove the barriers to involvement and participation in cricket for South Asian players and fans

Build strong relationships between South Asian communities, the ECB, provinces, clubs and the cricket network

Use cricket to make a positive difference to communities
An 11 point action plan has been drawn up for facilities, formats, children and schools, women and girls, talent identification, development and retention, financial support, elite coaching, match day experience, communication and the cricket staff.
Here's more about some of those areas:
Talent identification and retention
The survey conducted to inform the South Asian Action Plan found that 50% of respondents felt that more 'scouts' were needed to look at non-traditional cricket environments such as park competitions.
The ECB said it has begun testing a "Community Talent Champions" program in conjunction with the National Asian Cricket Council.
Three counties – Yorkshire, Lancashire and Leicestershire – participated in the pilot.
The ECB told BBC Sport: "Five Community Talent Champions have been recruited across the three provinces to test new ways of spotting English stars of the future – identifying and developing potential players from diverse and non-traditional cricket paths and who may not the opportunity to be seen in the traditional clubs and league structures. Our plans are to expand to other cities and regions based on the lessons learned from the pilots."
In addition, it said the County Partnership Agreement requires all first-class counties to set up a scouting system to support the identification of players in the path. A new talent development framework for boys' and girls' play has also recently been launched and the T20 City Cup has been refocused to act as an identification tool for young people from urban areas.
Facilities
Research found that the biggest barrier to participation in South Asia is access to amenities in urban areas.
The ECB has set the short-term ambition for 2018 and 2019 to create between one and three Urban Cricket Centres, install 100 non-grass pitches in urban areas and install or upgrade 25 turf pitches in urban areas.
The first two of these have been achieved. However, the ambition with regard to synthetic turf pitches has not been realised.
In Yorkshire, planning permission has been granted for the construction of an urban hub in Bradford at Parkside Sports Center in West Bowling, to open in summer 2022.
By 2024, the ambition is to create 20 urban cricket centers, install 1,000 non-grass pitches and install or upgrade 100 grass pitches by 2024.
coaching
In 2018, less than 5% of coaching staff in prime provinces were South Asian, and the ECB was unable to provide the most recent data.
The ECB said much work is being done to support more coaches from South Asian and other ethnically diverse backgrounds in achieving their advanced and specialist level qualifications through scholarships and mentoring programmes.
It added: "28% of our latest Specialist (Level 4) course and 21% of our Advanced (Level 3) intakes were from ethnically diverse backgrounds", in addition to mentoring and education programs.
Anti-discrimination work
In 2018 and 2019, unconscious bias training was provided to all County Academy employees.
In partnership with the PCA, an anti-racism education program was delivered in 2021 to professional cricketers, academy players, coaches and support staff.
The ECB said that "a further training installment is being developed with the PCA to test the application of learning".
cricket staff
In 2018, less than 10% of cricket staff were of South Asian descent and one first-class county chief executive was of South Asian descent.
The Rooney Rule was introduced for coaching appointments at the ECB, and grants and grants have been introduced to support the development of coaches.
The ECB's own workforce is 7% South Asian, up from 3% in 2017-18.
The governing body said it is "undertaking a game-wide census to understand cricket workforce demographics", and will have updated information in early 2022.
A new County Governance Code is also being implemented to "ensure appropriate representation of underrepresented communities in decision-making positions in the First-Class & Recreational game."
What do they say in cricket?
Ijaz Khan, a Bradford cricket coach, told BBC Sport: "I'm going to be brutally honest, I think it's a talking shop, it's a check-off, that's my experience with it."
Khan, who recently attended a meeting on the action plan, said: "I've been to open workshops and we talk about things, we seem to be talking about the same things 12 months later, and 12 months later there is no progress, I can't once say it's one step forward, two steps back, I think it's a bit symbolic."
Vikram Banerjee, the head of strategy for the ECB, which is leading the South Asian action plan, told the BBC Sports Desk Podcast: "The past few weeks have brought out some very inconvenient truths about where cricket is today and the length of work and travel. which we must move on.
"There are really good people in cricket and all sports who do a really good job in this space. That shouldn't be forgotten.
"While the next few weeks, months will be uncomfortable, one way I look at it is that there is a real opportunity. The silver lining is that there is an opportunity for us, as a sport, to use the power that sport has to really speed this up, learn from it."
Former West Indian bowler Tino Best, who played for Yorkshire and Hampshire, told BBC Sport that more work is needed across the board to improve diversity.
"The simple fact is how many black players do you see in county cricket? You hardly see any," he said. "There are so many stories of black cricketers in England who have suffered.
"I think the ECB needs to go back to those neighborhoods in Brixton, in Croydon and make those players and the game more inclusive and understand that it's not a boys' club. Cricket is past the time when it was an institution of high school boys who are the some who play cricket, and boys from low demographics should play football, and so on."
Last week, representatives of the ECB, the Professional Cricketers' Association, Marylebone Cricket Club, the National Counties Cricket Association and the First-Class and Recreational County Cricket Network committed to "tangible action" to make cricket "more open and inclusive and to ensure effective governance", following the testimonies of Rafiq and other victims of racism.
Harrison were asked what made this action plan – which covers 12 areas – different from the previous ones.
"I think the proof will be how we deliver it. This will be the first time the game has come together to take such urgent and direct action," he replied.
The latter plans will be added to the 11-point South Asian Action Plan, which sets out long-term ambitions until 2024, and the six priorities of the Inspiring Generations Strategy, launched in 2019 to "grow cricket in England and Wales between 2020-24".
But Harrison said what has happened in recent weeks "clearly demonstrates how much distance we have to travel to make cricket truly the inclusive sport we want it to be".
The racism crisis of English cricket has sparked new ambitions for the game to better reflect the wider society, but it has also led to increased research into the effectiveness of existing plans to improve inclusiveness and diversity.
Sources
2/ https://www.bbc.com/sport/cricket/59376476
The mention sources can contact us to remove/changing this article
What Are The Main Benefits Of Comparing Car Insurance Quotes Online
LOS ANGELES, CA / ACCESSWIRE / June 24, 2020, / Compare-autoinsurance.Org has launched a new blog post that presents the main benefits of comparing multiple car insurance quotes. For more info and free online quotes, please visit https://compare-autoinsurance.Org/the-advantages-of-comparing-prices-with-car-insurance-quotes-online/ The modern society has numerous technological advantages. One important advantage is the speed at which information is sent and received. With the help of the internet, the shopping habits of many persons have drastically changed. The car insurance industry hasn't remained untouched by these changes. On the internet, drivers can compare insurance prices and find out which sellers have the best offers. View photos The advantages of comparing online car insurance quotes are the following: Online quotes can be obtained from anywhere and at any time. Unlike physical insurance agencies, websites don't have a specific schedule and they are available at any time. Drivers that have busy working schedules, can compare quotes from anywhere and at any time, even at midnight. Multiple choices. Almost all insurance providers, no matter if they are well-known brands or just local insurers, have an online presence. Online quotes will allow policyholders the chance to discover multiple insurance companies and check their prices. Drivers are no longer required to get quotes from just a few known insurance companies. Also, local and regional insurers can provide lower insurance rates for the same services. Accurate insurance estimates. Online quotes can only be accurate if the customers provide accurate and real info about their car models and driving history. Lying about past driving incidents can make the price estimates to be lower, but when dealing with an insurance company lying to them is useless. Usually, insurance companies will do research about a potential customer before granting him coverage. Online quotes can be sorted easily. Although drivers are recommended to not choose a policy just based on its price, drivers can easily sort quotes by insurance price. Using brokerage websites will allow drivers to get quotes from multiple insurers, thus making the comparison faster and easier. For additional info, money-saving tips, and free car insurance quotes, visit https://compare-autoinsurance.Org/ Compare-autoinsurance.Org is an online provider of life, home, health, and auto insurance quotes. This website is unique because it does not simply stick to one kind of insurance provider, but brings the clients the best deals from many different online insurance carriers. In this way, clients have access to offers from multiple carriers all in one place: this website. On this site, customers have access to quotes for insurance plans from various agencies, such as local or nationwide agencies, brand names insurance companies, etc. "Online quotes can easily help drivers obtain better car insurance deals. All they have to do is to complete an online form with accurate and real info, then compare prices", said Russell Rabichev, Marketing Director of Internet Marketing Company. CONTACT: Company Name: Internet Marketing CompanyPerson for contact Name: Gurgu CPhone Number: (818) 359-3898Email: cgurgu@internetmarketingcompany.BizWebsite: https://compare-autoinsurance.Org/ SOURCE: Compare-autoinsurance.Org View source version on accesswire.Com:https://www.Accesswire.Com/595055/What-Are-The-Main-Benefits-Of-Comparing-Car-Insurance-Quotes-Online View photos
to request, modification Contact us at Here or collaboration@support.exbulletin.com