Staying Indoors: Indoor Recreation During Ithaca's Cold Winter | winter time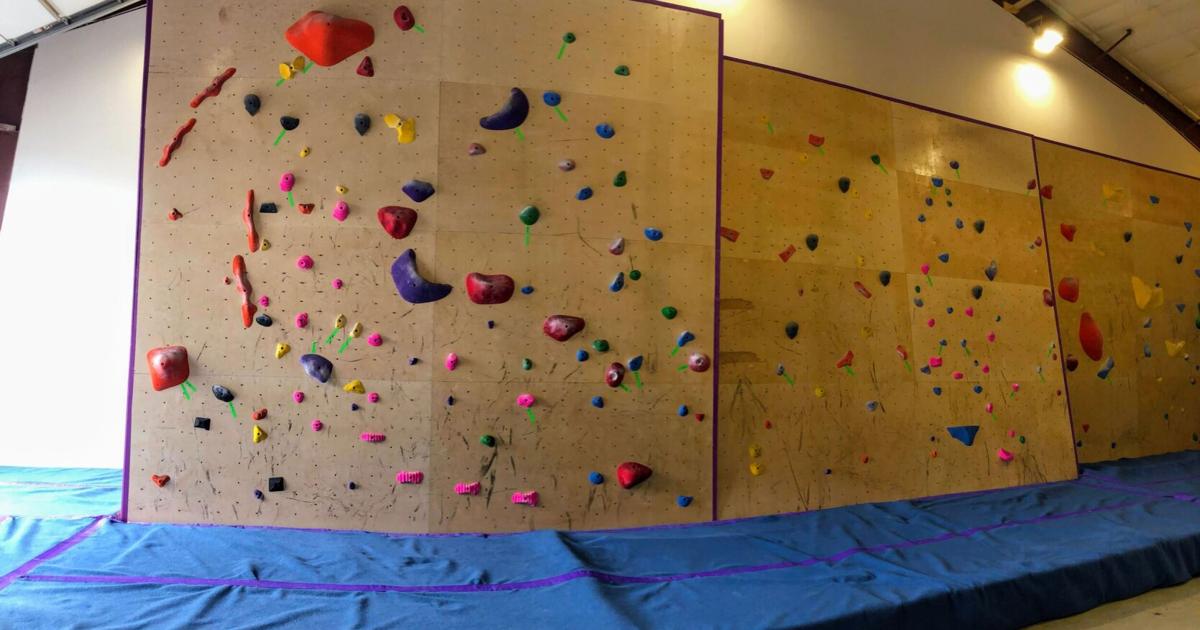 With another cold Ithaca winter looming, it can be hard to don a winter coat and brave the outdoors. Fortunately, staying indoors doesn't mean sacrificing fun, especially in Ithaca. From pickleball to game bars, there are plenty of indoor recreation options nearby to help keep you going while staying out in the heat.
Pickleball Mania
Opened in December 2020, Pickleball Mania has been making quite a stir thanks to owner Lesa Carter (better known as Petunia Pickle to her pickleball friends). As a certified pickleball instructor, Carter has made it her mission to create a community around the sport and attract demographics of both young and old to her facility.
I want people to feel that they can come and that there is something for everyone, she said.
In recent months, Carter has done just that by adding table tennis, spikeball, and basketball to the facility. On February 5, there is even a table tennis tournament on the agenda.
Looking to the future, Carter said she hopes to expand Pickleball Mania into more than just sports, by using extra space in the gym to create a recreation center for kids, where they learn everything from computer coding to music.
I have a PhD in education, so I never want to lose the fact that educating our young people is something that is extremely important, she said. It really goes beyond what I'm working on, which isn't just about pickleball, it's about community.
Pickleball Mania currently offers private lessons, skill clinics, and pickleball training programs. It is located in the Ithaca Mall, on the site of the former Planet Fitness Center. Hours are 9am-12pm and 5.30pm Monday-Friday and 9am to 3pm Saturday-Sunday.
According to Carter, people can just show up or call ahead and take schedules. It's $10 for a drop-in session, or $70/month memberships for unlimited play. The 18,000-square-foot facility has four standard-sized courts and four table tennis tables.
Proof of vaccination is required to enter, masks are not required on the track.
Cayuga climb
If you're in the mood for a little adventure, look no further than Cayuga Climbs. Cayuga Climbs specializes in a particular type of rock climbing known as bouldering. In this case, the participants climb small walls without the use of a harness or rope (a crash pad is placed underneath in case someone falls.)
Free climbing may sound a little daunting at first, but General Manager Amy DeGaetano assured Cayuga Climbs has plenty of resources to get beginners on the right track.
I think the environment is really approachable and people are ready to welcome new climbers, she said. People will be there to help you along the way, if you're a little nervous about it.
If bouldering still isn't your thing, DeGaetano said they offer a variety of classes, such as yoga for climbers, as well as a class called Pound, which combines percussive drumming with music and fitness exercises.
Cayuga Climbs is also suitable for toddlers, where 1-3 years old can play on smaller obstacles set up around the gym. DeGaetano added that climbing camps for children are offered in the summer.
For bouldering, a day pass costs $16, a three-pass package includes equipment rental and a 20-minute introductory lesson for $50. There are also monthly memberships for kids, adults, and families ranging from $50-$100 per month. One-to-one individual lessons are also available.
Masks are required at all times in Cayuga Climbs, but proof of vaccination is not required.
Modern Alchemy Game Bar
If you're not the athletic type, Modern Alchemy Game Bar is a fun, relaxed option not far from the center of town, on West State Street. Here you can chill out with a beer and a board game or play Super Smash Bros and other video games on Nintendo Switch in this bar/game hub.
[Its all about] great drinks, great games, great food, said co-owner and bar manager Nicholas Daniluk.
In addition to traditional bar fare (think pretzels, pizza, and fries), the bar offers alchemy-themed cocktails such as the Philosopher's Stone, which features rose gin, grapefruit vodka, cinnamon, and elderflower.
Modern Alchemy also hosts weekly trivia nights and casual game nights around certain games such as Dungeons and Dragons or Magic the Gathering.
If you're hoping to stick with only members of your COVID-19 bubble, Modern Alchemy offers private game rooms. There is no additional cost, just a minimum purchase requirement of $25 per hour for any large group.
Going forward, Daniluk said he hopes to increase community engagement through their pre-existing Discord server, where Modern Alchemy hosts games through the online chat room.
Our long-term goal is to have, you know, a more stable, trustworthy community, he said. We want people to be able to show up and know they can play a game with people.
Visit Modern Alchemy's Facebook page for information on opening days/hours: https://www.facebook.com/alchemygamebar
A vaccination certificate is required to enter the building.
Sources
2/ https://www.ithaca.com/special_sections/winter_times/staying-in-indoor-recreation-during-ithacas-cold-winter/article_c537bc58-7cd8-11ec-99dd-bb46f4ec676f.html
The mention sources can contact us to remove/changing this article
What Are The Main Benefits Of Comparing Car Insurance Quotes Online
LOS ANGELES, CA / ACCESSWIRE / June 24, 2020, / Compare-autoinsurance.Org has launched a new blog post that presents the main benefits of comparing multiple car insurance quotes. For more info and free online quotes, please visit https://compare-autoinsurance.Org/the-advantages-of-comparing-prices-with-car-insurance-quotes-online/ The modern society has numerous technological advantages. One important advantage is the speed at which information is sent and received. With the help of the internet, the shopping habits of many persons have drastically changed. The car insurance industry hasn't remained untouched by these changes. On the internet, drivers can compare insurance prices and find out which sellers have the best offers. View photos The advantages of comparing online car insurance quotes are the following: Online quotes can be obtained from anywhere and at any time. Unlike physical insurance agencies, websites don't have a specific schedule and they are available at any time. Drivers that have busy working schedules, can compare quotes from anywhere and at any time, even at midnight. Multiple choices. Almost all insurance providers, no matter if they are well-known brands or just local insurers, have an online presence. Online quotes will allow policyholders the chance to discover multiple insurance companies and check their prices. Drivers are no longer required to get quotes from just a few known insurance companies. Also, local and regional insurers can provide lower insurance rates for the same services. Accurate insurance estimates. Online quotes can only be accurate if the customers provide accurate and real info about their car models and driving history. Lying about past driving incidents can make the price estimates to be lower, but when dealing with an insurance company lying to them is useless. Usually, insurance companies will do research about a potential customer before granting him coverage. Online quotes can be sorted easily. Although drivers are recommended to not choose a policy just based on its price, drivers can easily sort quotes by insurance price. Using brokerage websites will allow drivers to get quotes from multiple insurers, thus making the comparison faster and easier. For additional info, money-saving tips, and free car insurance quotes, visit https://compare-autoinsurance.Org/ Compare-autoinsurance.Org is an online provider of life, home, health, and auto insurance quotes. This website is unique because it does not simply stick to one kind of insurance provider, but brings the clients the best deals from many different online insurance carriers. In this way, clients have access to offers from multiple carriers all in one place: this website. On this site, customers have access to quotes for insurance plans from various agencies, such as local or nationwide agencies, brand names insurance companies, etc. "Online quotes can easily help drivers obtain better car insurance deals. All they have to do is to complete an online form with accurate and real info, then compare prices", said Russell Rabichev, Marketing Director of Internet Marketing Company. CONTACT: Company Name: Internet Marketing CompanyPerson for contact Name: Gurgu CPhone Number: (818) 359-3898Email: [email protected]: https://compare-autoinsurance.Org/ SOURCE: Compare-autoinsurance.Org View source version on accesswire.Com:https://www.Accesswire.Com/595055/What-Are-The-Main-Benefits-Of-Comparing-Car-Insurance-Quotes-Online View photos
to request, modification Contact us at Here or [email protected]