More Years of Hockey, Higher Chances for CTE Linked to Head Injury – Consumer Health News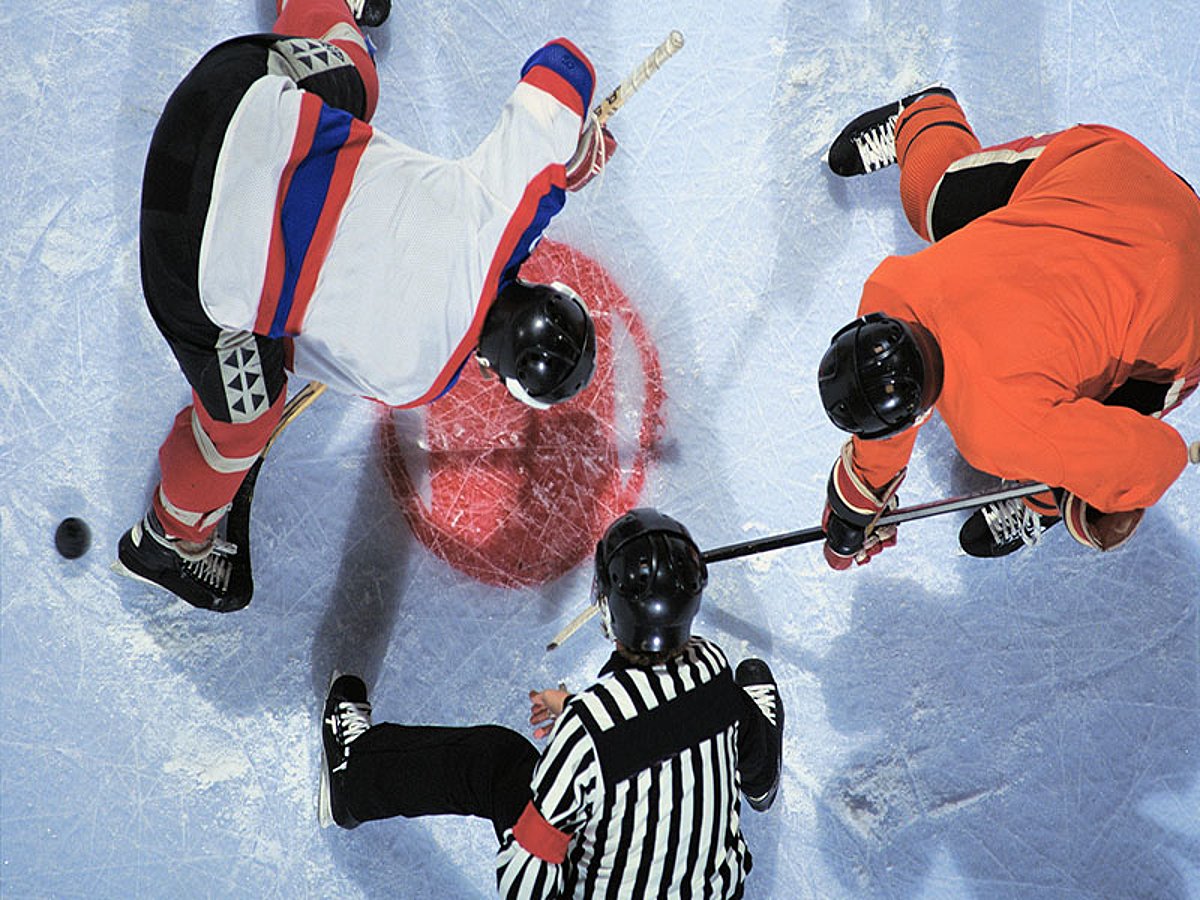 THURSDAY, March 3, 2022 (HealthDay News) — Researchers already know that repeated blows to the head on the football field are linked to degenerative brain disease, as seen in a number of retired NFL stars. Now, experts have turned their attention to ice hockey, another high-contact sport.
When investigating whether the hits, year after year, can also be linked to chronic traumatic encephalopathy (CTE) in hockey, the Boston University research team found the link: Every extra year of playing ice hockey can increase a person's chance of developing CTE by about 23%, the researchers found.
And for every year a person played hockey, there was an associated 15% increased chance of reaching one stage of CTE, according to the study.
"It's an important finding. It's something we can clearly communicate to clinicians, to parents, when making choices about activities their children play or to young adults making choices about whether they want to continue playing to elite levels." , that there is some inherent risk," said Dr. Jesse Mez. He is an associate professor of neurology at Boston University School of Medicine.
"And I think, in the same way, when clinicians are caring for people who experience cognitive symptoms or mood or behavioral symptoms later in life, questions about contact sports should be part of the assessment," Mez said.
The research group had previously investigated the links between football and CTE, studying the brains of players after their death. Many former NFL athletes have been found to have CTE, including stars like Frank Gifford and Junior Seau. After seeing cases of hockey players with CTE in their brain banks, researchers hypothesized that there could be a similar relationship.
'It's the repeated hits'
"What we've learned from football is that it's these repeated hits. Whether or not they cause a symptomatic concussion is almost irrelevant," Mez said. "It's the repeated hits over the course of a season that increase the risk of this disease."
While the new study shows that the potential for danger applies to both hockey and football, the absolute risk cannot be calculated, Mez noted.
"We can say that the risk increases with each additional year, but we don't know what the overall risk is or what the baseline risk is for someone who has only been playing for a few years," Mez said.
The study looked at the brains of 74 people who played ice hockey, including seven who played as a youth, 25 who played in high school, 22 who played at the junior or college level, and 19 who played professionally. One played at an unknown level. Almost half of the participants also practiced another contact sport, such as football. Approximately 54% of the study's donors were diagnosed with CTE during an autopsy.
In conducting the study, the researchers collaborated with the Veteran Affairs-Boston University-Concussion Legacy Foundation Brain Bank and the Framingham Heart Study Brain Bank.
How do you make playing safer?
Football has received more attention for CTE, which is why neurosurgeons are on the sidelines for NFL games, said Dr. Ray Chu, who leads the team serving for the LA Rams.
Still, "I know very few neurosurgeons who would go out and say, 'Nobody should ever play soccer' or 'nobody should ever play ice hockey,'" said Chu, a neurosurgeon at Cedars-Sinai Medical Center in Los Angeles. . who was not involved in the study.
"I think there's the idea of ​​'how do we make it safer?'" Chu added.
That could involve interrogating a player who has just had a hit to determine if their balance, memory or thinking is off and they should take a break rather than risk a second hit while their brains are still recovering, Chu said. .
One solution for reducing CTE in soccer players could be to transfer younger players to flag football instead of tackling football† In hockey, options for reducing or delaying contact may include penalizing "checking," which involves bumping into an opponent who has the puck. Practices may involve fewer direct hits.
Mez said, "I don't feel like I have to tell people what they should or shouldn't do, but I do think that making choices based on all the information available is very important and valuable." However, he noted that further research is needed to confirm these results.
Individuals who have CTE may: cognitive symptoms, such as memory problems and problems with executive functions, including multitasking and troubleshooting. They may also have mood or behavior problems, including impulsiveness or a "short fuse," Mez said. The disease can eventually lead to more disabilities and dementia.
CTE begins with abnormal accumulation of tau proteins in the frontal lobes of the brain and then progresses through three additional stages. In stage four, individuals have widespread tau accumulation, brain shrinkage, and associated dementia.
The findings will be presented at the American Academy of Neurology's annual meeting, to be held April 2-7 in Seattle. Findings presented at medical meetings should be considered preliminary until published in a peer-reviewed journal.
More information
The Alzheimer's Association has more about chronic traumatic encephalopathy†
SOURCES: Jesse Mez, MD, MS, associate professor, neurology and Alzheimer's Disease Center Clinical Core associate director, Boston University School of Medicine, and member, American Academy of Neurology; Ray Chu, MD, neurosurgeon, division of neurosurgery, Cedars-Sinai Medical Center, Los Angeles, California; American Academy of Neurology Annual Meeting, April 2-7, 2022, Seattle
From your site articles
Related articles on the internet
Sources
2/ https://consumer.healthday.com/3-3-more-years-playing-hockey-higher-odds-for-brain-damage-linked-cte-2656783548.html
The mention sources can contact us to remove/changing this article
What Are The Main Benefits Of Comparing Car Insurance Quotes Online
LOS ANGELES, CA / ACCESSWIRE / June 24, 2020, / Compare-autoinsurance.Org has launched a new blog post that presents the main benefits of comparing multiple car insurance quotes. For more info and free online quotes, please visit https://compare-autoinsurance.Org/the-advantages-of-comparing-prices-with-car-insurance-quotes-online/ The modern society has numerous technological advantages. One important advantage is the speed at which information is sent and received. With the help of the internet, the shopping habits of many persons have drastically changed. The car insurance industry hasn't remained untouched by these changes. On the internet, drivers can compare insurance prices and find out which sellers have the best offers. View photos The advantages of comparing online car insurance quotes are the following: Online quotes can be obtained from anywhere and at any time. Unlike physical insurance agencies, websites don't have a specific schedule and they are available at any time. Drivers that have busy working schedules, can compare quotes from anywhere and at any time, even at midnight. Multiple choices. Almost all insurance providers, no matter if they are well-known brands or just local insurers, have an online presence. Online quotes will allow policyholders the chance to discover multiple insurance companies and check their prices. Drivers are no longer required to get quotes from just a few known insurance companies. Also, local and regional insurers can provide lower insurance rates for the same services. Accurate insurance estimates. Online quotes can only be accurate if the customers provide accurate and real info about their car models and driving history. Lying about past driving incidents can make the price estimates to be lower, but when dealing with an insurance company lying to them is useless. Usually, insurance companies will do research about a potential customer before granting him coverage. Online quotes can be sorted easily. Although drivers are recommended to not choose a policy just based on its price, drivers can easily sort quotes by insurance price. Using brokerage websites will allow drivers to get quotes from multiple insurers, thus making the comparison faster and easier. For additional info, money-saving tips, and free car insurance quotes, visit https://compare-autoinsurance.Org/ Compare-autoinsurance.Org is an online provider of life, home, health, and auto insurance quotes. This website is unique because it does not simply stick to one kind of insurance provider, but brings the clients the best deals from many different online insurance carriers. In this way, clients have access to offers from multiple carriers all in one place: this website. On this site, customers have access to quotes for insurance plans from various agencies, such as local or nationwide agencies, brand names insurance companies, etc. "Online quotes can easily help drivers obtain better car insurance deals. All they have to do is to complete an online form with accurate and real info, then compare prices", said Russell Rabichev, Marketing Director of Internet Marketing Company. CONTACT: Company Name: Internet Marketing CompanyPerson for contact Name: Gurgu CPhone Number: (818) 359-3898Email: [email protected]: https://compare-autoinsurance.Org/ SOURCE: Compare-autoinsurance.Org View source version on accesswire.Com:https://www.Accesswire.Com/595055/What-Are-The-Main-Benefits-Of-Comparing-Car-Insurance-Quotes-Online View photos
to request, modification Contact us at Here or [email protected]