Eddie Jones Coaching Podcast: Rebuilding and Challenges with Australian Cricket Coach Justin Langer | Rugby Union News
Last updated: 9/15/20 6:16 AM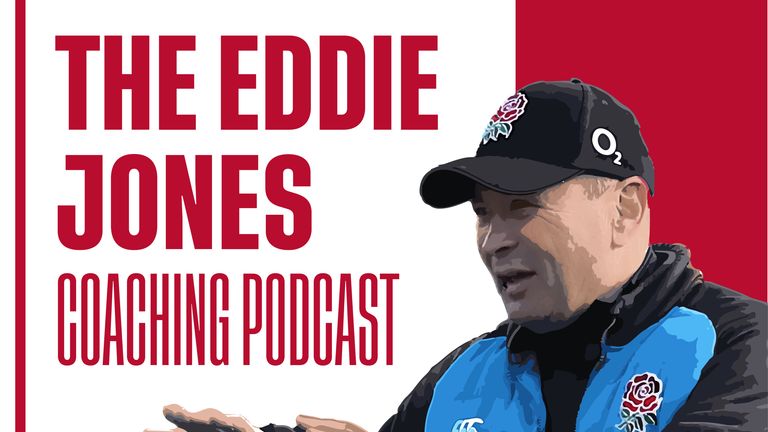 Along with the rugby union, Eddie Jones' big sports fanatic is cricket and all his life he has learned lessons as the latter helped with the former.
Indeed, the England head coach was given the opportunity to explain why when he was joined by his fellow Australian and Australian cricket counterpart Justin Langer for the final episode of the England Rugby. Eddie Jones Coaching Podcast.
As a child, Jones was fascinated by the Ashes games of the 1970s and in particular the way Ian Chappell led the team helped shape his ideas of how a team should play, whatever sport it might be.
"The reason I love Test cricket is because I love the fight in it, and I always remember watching Australia beaten by England 2-0 as a young child," Jones said.
Bill Lawry was captain and then Ian Chappell came to the end of the series and just changed the way Australia played cricket. He brought this fight and 'we're here together' and I always want my teams to play that way.
"I always love that fight in cricket where if you lose a session you have to get a session back and that's the same in rugby. If you lose 10 minutes you have to win the next 10 minutes and find a way to get it back. to get.
"For me you learn so much about the players and the selection in Test rugby and cricket is comparable and you have to adapt to the situation."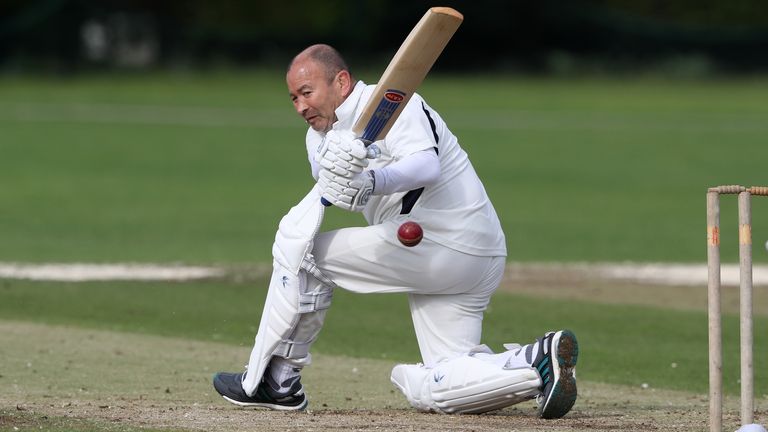 The reason I love Test cricket is because I love fighting it.
Eddie Jones
Like Jones on the England rugby union team, Langer – who currently oversees the Australian limited-overs tour of England – has led a revival of his team's fortunes since taking over as head coach in May 2018.
It was an appointment following the 'Sandpapegate' scandal, with the team's reputation at home and abroad in the gutter, when Captain Steve Smith and Vice Captain David Warner were suspended for 12 months for their part in it.
The following month, Langer's first tour of England in charge of the team ended in a 5-0 whitewash in the one-day international series. Looking back now, however, the former opening batsman is in no doubt that early setbacks served him and his team well.
"I look back at that time and it was almost as if Mother Cricket was saying, 'we won't let go of you so easily,'" said Langer.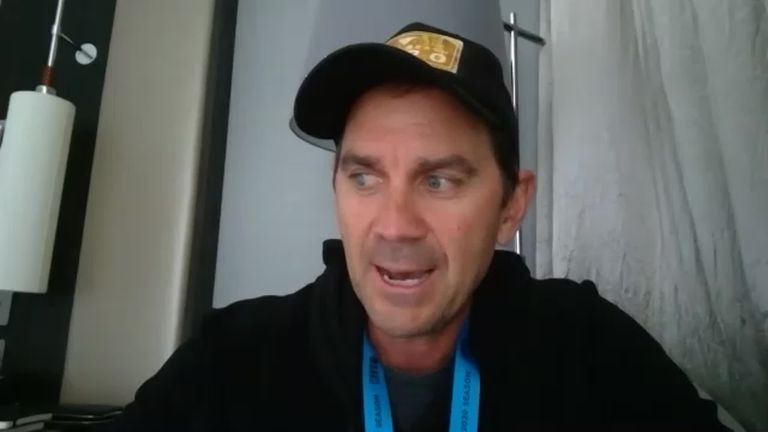 "'You've suspended a few players, the game is in crisis, everyone hates your team and we're going to slap you one more little bit and let the Poms beat you 5-0'.
"It was so hard, it was so exhausting – we got smashed, but we're better at it and we've learned great lessons.
"Like head coach, I have hair on my chest and skin that is thicker than a rhino, but I'm better at it."
It was similar for Jones, who had to pick up the England team when he took over in 2015 after the group stage exit at their home Rugby World Cup.
It was so hard, it was so exhausting – we were crushed, but we are better at it and we learned great lessons.
Justin longer
He was confident that the players were not far from being able to compete with the rest of the top nations, but admitted that he was wrong in thinking that the mental scars of that tournament wouldn't linger.
"I'm an older version of the Australian so I tend to think everything will be fine," said Jones. "I thought everything was fine and I made a mistake, and it didn't come out until a few years later in big games where the 2015 cracks came out.
"We needed to get a sports psychologist and had a few meetings before the World Cup … and it was really a good point for the team to move forward.
"If I had my time again, I would probably do it sooner, but you always have to deal with those problems."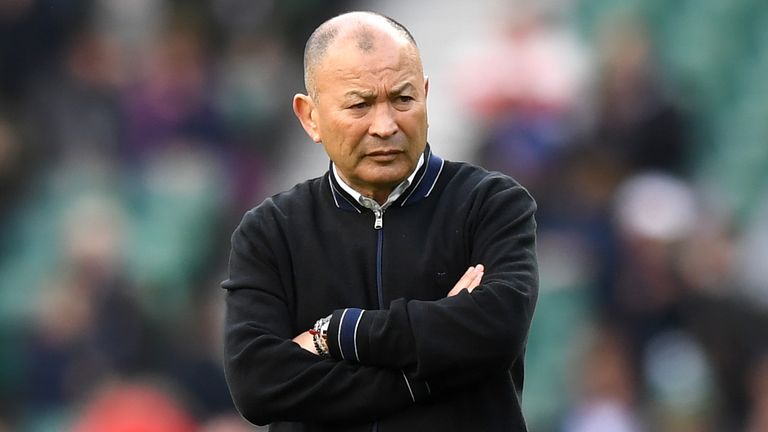 Langer and Jones took a similar approach when they took their current jobs, focusing on restoring public pride to the team in their respective countries.
They both agreed that the key to that was identifying the individual and team behaviors that create the right culture in the squad.
"The differences are so small, but how you change that is the hard part and, as Justin said, you really have to stick to what is the right behavior," Jones said. "What can we be really hard on? What can we negotiate about? And get the right people in their place.
"You've never coached until you've lost five games in a row, and then you learn more about yourself as a coach and your team.
"In many ways, they are the best experiences, even if you don't like it at the time, but when you get through it, you know you've done something right."
What Are The Main Benefits Of Comparing Car Insurance Quotes Online
LOS ANGELES, CA / ACCESSWIRE / June 24, 2020, / Compare-autoinsurance.Org has launched a new blog post that presents the main benefits of comparing multiple car insurance quotes. For more info and free online quotes, please visit https://compare-autoinsurance.Org/the-advantages-of-comparing-prices-with-car-insurance-quotes-online/ The modern society has numerous technological advantages. One important advantage is the speed at which information is sent and received. With the help of the internet, the shopping habits of many persons have drastically changed. The car insurance industry hasn't remained untouched by these changes. On the internet, drivers can compare insurance prices and find out which sellers have the best offers. View photos The advantages of comparing online car insurance quotes are the following: Online quotes can be obtained from anywhere and at any time. Unlike physical insurance agencies, websites don't have a specific schedule and they are available at any time. Drivers that have busy working schedules, can compare quotes from anywhere and at any time, even at midnight. Multiple choices. Almost all insurance providers, no matter if they are well-known brands or just local insurers, have an online presence. Online quotes will allow policyholders the chance to discover multiple insurance companies and check their prices. Drivers are no longer required to get quotes from just a few known insurance companies. Also, local and regional insurers can provide lower insurance rates for the same services. Accurate insurance estimates. Online quotes can only be accurate if the customers provide accurate and real info about their car models and driving history. Lying about past driving incidents can make the price estimates to be lower, but when dealing with an insurance company lying to them is useless. Usually, insurance companies will do research about a potential customer before granting him coverage. Online quotes can be sorted easily. Although drivers are recommended to not choose a policy just based on its price, drivers can easily sort quotes by insurance price. Using brokerage websites will allow drivers to get quotes from multiple insurers, thus making the comparison faster and easier. For additional info, money-saving tips, and free car insurance quotes, visit https://compare-autoinsurance.Org/ Compare-autoinsurance.Org is an online provider of life, home, health, and auto insurance quotes. This website is unique because it does not simply stick to one kind of insurance provider, but brings the clients the best deals from many different online insurance carriers. In this way, clients have access to offers from multiple carriers all in one place: this website. On this site, customers have access to quotes for insurance plans from various agencies, such as local or nationwide agencies, brand names insurance companies, etc. "Online quotes can easily help drivers obtain better car insurance deals. All they have to do is to complete an online form with accurate and real info, then compare prices", said Russell Rabichev, Marketing Director of Internet Marketing Company. CONTACT: Company Name: Internet Marketing CompanyPerson for contact Name: Gurgu CPhone Number: (818) 359-3898Email: [email protected]: https://compare-autoinsurance.Org/ SOURCE: Compare-autoinsurance.Org View source version on accesswire.Com:https://www.Accesswire.Com/595055/What-Are-The-Main-Benefits-Of-Comparing-Car-Insurance-Quotes-Online View photos
picture credit
to request, modification Contact us at Here or [email protected]