BEVERLY As they dropped off for Beverly High School on Saturday morning, the sky was the color of a wolf's back, the rain fell relentlessly and the wind blew with ferocity.
Still, the Danvers High hockey team jumped from their yellow van, laughed from ear to ear, and eagerly made their way across the soggy grass to the adjacent Forti Field. This was finally their season opener, and the Northeastern Conference defending champions wouldn't let a little bad weather spoil their highly anticipated party.
"It was so exciting, just so much fun to be there again," said Falcons captain Ashley Curcuru, who scored what turned out to be the winning goal in her team's 2-1 victory over rival Beverly. "It took us so long. Once the game started, the chemistry was there and we all played so well together.
"Plus it really cleared up, so it was all worth it."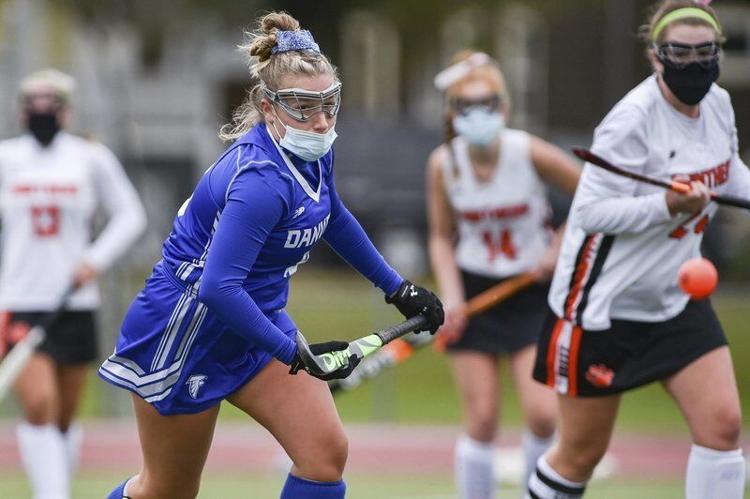 The Blues placed 23 shots at the Panthers' goal, all but two of which were stopped by excellent goalkeeper Julia Otterbein. But Danvers sophomore Emma Wilichoski got one with her in the middle of the second quarter for a 1-0 lead, and Curcuru's count, on a nice feed from 10th grader Katherine Purcell, doubled that advantage in the third quarter.
Beverly (now 0-3) avoided the shutout with exactly two seconds to play on a successful penalty stroke from junior Jamie DuPont. The three-year-old varsity regular had made a spectacular individual move by dribbling around a pair of Danvers defenders and tumbling as she took off her shot, her penalty shot neatly into the right post in front of goal.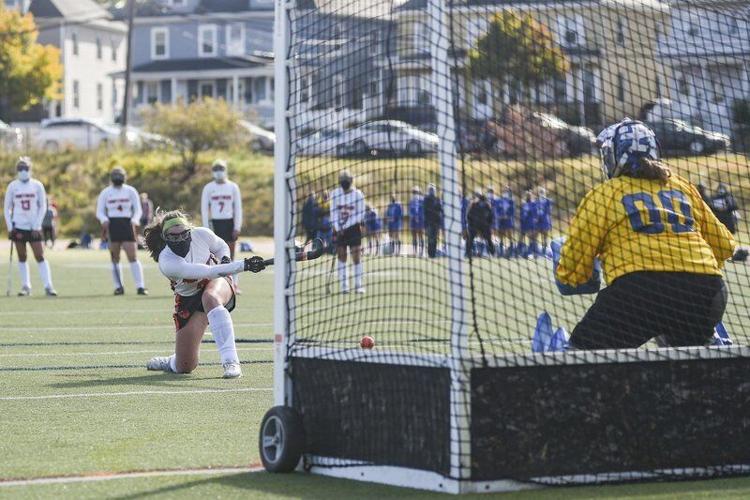 "Our girls just wanted to play a different team. They've been screaming for a while, but it's not the same as this," said Danvers head coach Jill McGinnity, who also praised the game leading up to DuPont's goal as " a remarkable stickhandling game ".
"I'm proud of what our girls looked like," added McGinnity. "They've done a lot of great things, and we've also noticed some things that we need to work on. And we've been able to get every player in the game, including two JV players that we've raised, and they've all had one or two contributed in some way. "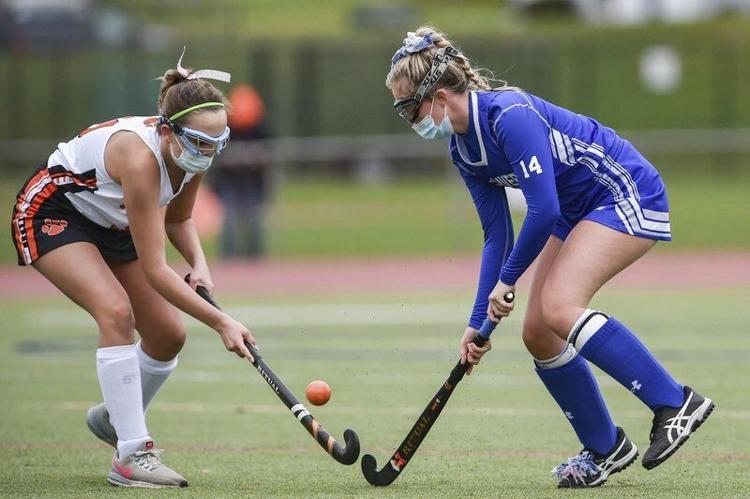 After a fairly even first time of play, Danvers increased the attack intensity and had 10 shots on target in the second 15-minute frame. Curcuru got a chance to tap Wilichoski's shot home, but instead she pulled her stick back so her second teammate got the marker.
Once her team fell behind, veteran Beverly head coach Tricia Murphy felt they could dictate the pace of the game to Danvers from then on.
"We immediately felt a little deflated after that first goal," said Murphy, speaking to her team for nearly 15 minutes after the setback. 'The point is that we work on that mental resilience; I think we don't have that at the moment. We can't let that happen.
"We had the right mindset, but once they scored, it fell apart."
Curcuru worked a give-and-go field with Purcell and made it 2-0 after three quarters with his clean shot.
"Katherine has done a great job in midfield," said 17-year-old Curcuru. "She made that last pass at the last minute and it was perfect and landed right on my stick. I just had to shoot."
Brigid Churchill, Danvers' senior goalkeeper, played the first half and fourth quarter and made two saves. Seeing her first varsity action, freshman Meghan McGinnity didn't get a chance in the third quarter.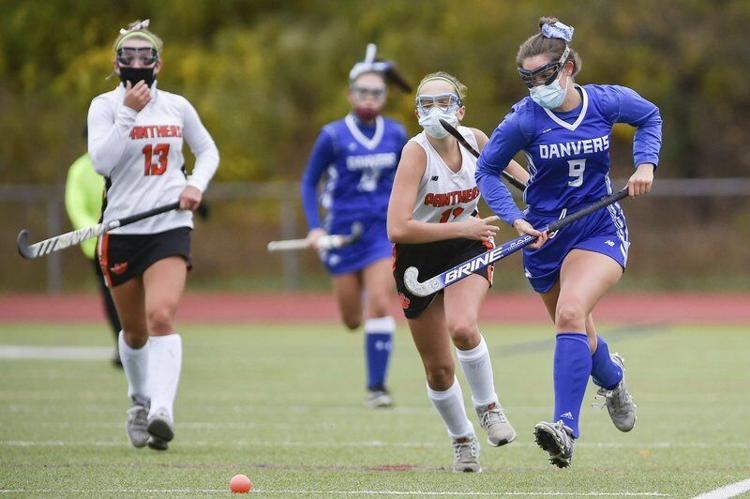 Junior defender Ashley Clarke, classmate Grace Brinkley in midfield and senior defender and captain Janessa Marchegiani were other stars for Danvers, which hosts undefeated Masconomet (2-0) on Monday at 6:30 pm on Senior Night.
Beverly, who will hit the road Monday to conquer Gloucester before returning home to face Peabody on Thursday, got a strong play from sophomore forward Noelle McLane as well as DuPont ("she never stops hustling," Murphy said) and Otterbein between the pipes.