One thing to know about Nick Kyrgios is that he is an avid gamer. The Australian tennis star is back on the practice courts and is preparing for the 2021 season. In the meantime Kyrgios – the gamer – was also introduced to the new PlayStation 5 for the first time and gave his opinion on it.
Kyrgios also called himself a professional gamer."I am a professional tennis player and I would like to think that I am a professional gamer on the side," Kyrgios said.
Kyrgios then started playing the famous game 'Call of Duty: Black Ops Cold War' and 'Devil May Cry' on the new PS5 and was impressed from the moment he started. Then he revealed how his love for gaming started. Kyrgios' older brother played games all the time, watching and learning next to him.
He then started playing when he was eight years old and has been playing 'Call of Duty' ever since.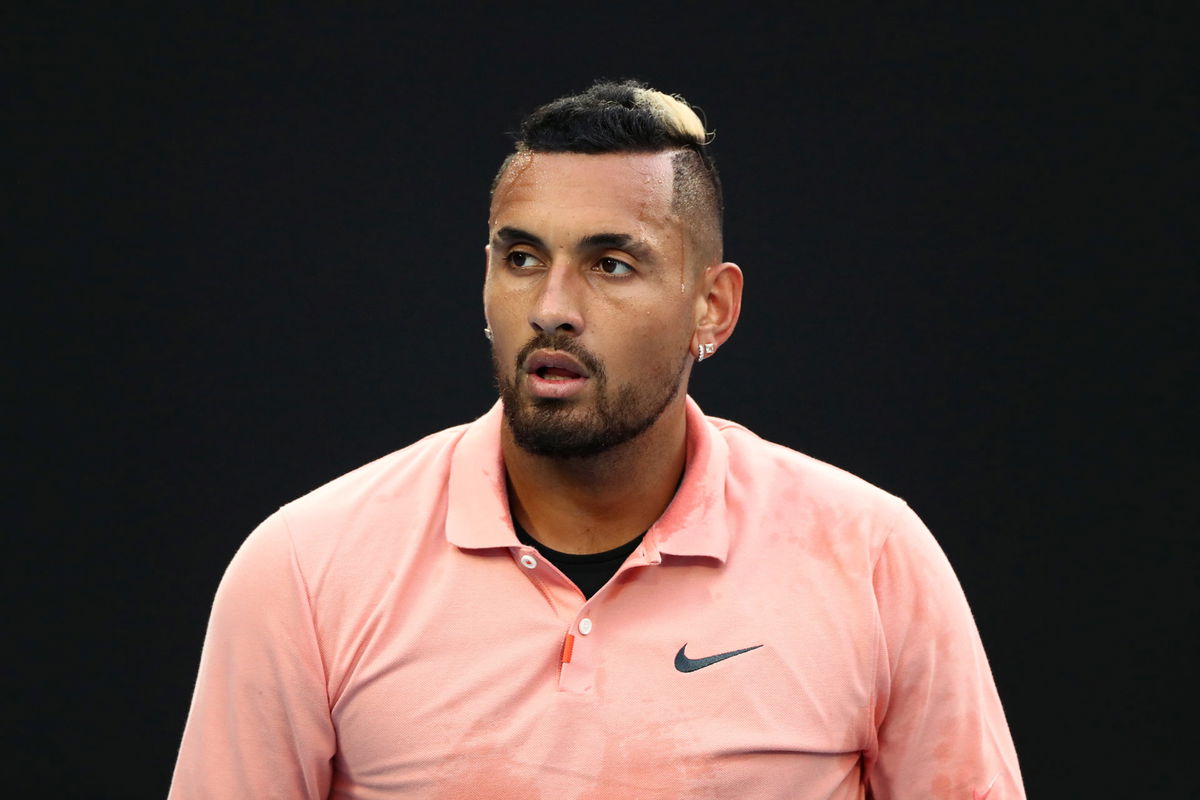 Nick Kyrgios believes that no tennis player is a better gamer
The 25-year-old then called himself the 'best gamer' of the tennis tour.
"I personally believe that I am the best gamer on the tennis tour. There are a lot of guys who think they can game. Athletes generally think that because they have a lot of confidence, they can play games, but they can't, " Kyrgios expressed.
Kyrgios is one of the most competitive tennis players out there. However, he believes he is as competitive as a gamer, if not more. "I will never approve of losing. It affects my mood a lot, " Kyrgios said.
Future appeal for Kyrgios?
The world's number 45 said he sees himself in serious gaming a few years later.
"I think when I get to that 10-year-old professionally, I think I want to try and transition into the gaming environment. And I certainly think I'm good enoughKyrgios said further. He feels he can only improve his skills on the tennis court to a certain extent. But when it comes to the gaming world, there is always room to learn more because of its evolving nature.
Another thing Kyrgios is known for is his mood on the tennis court. But Kyrgios promised never to break a PS5 controller like he would with a tennis racket.
"The feeling that people would expect me to go through controllers like I go through a tennis racket. But I'm not going to break the new PS5 controllers, no chance. They are too valuable, " he said.
Kyrgios reviews the PS5
Kyrgios was full of praise for the PS5's controller. He said it felt "great in the hand" and it made him feel like he was in the game himself. "The PS5 has no limits. The graphics, the speed, the experience, the controller in my hand, " he said.
In tennis, Kyrgios last played in Acapulco in February. Although he hasn't been active even since the restart, Kyrgios is very active outside of the tennis court. He is aiming for a return to the Australian Open.
READ MORE –Havent stopped training: Nick Kyrgios hopes to make an incredible comeback at Australian Open 2021