The Southern Conference sent out a media vote on Wednesday for the preseason football poll, and the Citadel's first spring game is just 46 days away.
Spring football appears to be taking place in the SoCon.
"We're ready to go," Citadel athletic director Mike Capaccio told the military school's Visitor Council Wednesday.
However, Capaccio added this warning: "But that may change next week."
The Bulldogs, who played four games in the fall, open an eight-game SoCon roster at Mercer on February 27. The league decided to delay the conference season until spring due to COVID-19.
But as the coronavirus pandemic continues unabated across the country, the reality of trying to play soccer along with baseball, soccer and other spring sports is getting more and more … well, really.
Across FCS, 104 teams are currently planning to play this spring and 23 schools have opted out of spring football. The number of opt-outs may increase in the coming weeks.
"What I hear every day is people talking about, 'What have we done?' Capaccio said. "I can tell you that some of the talks that are going on now are that schools may be forgoing spring."
The Citadel was one of four SoCon schools to play games in the fall, along with Chattanooga, Mercer, and Western Carolina. The Bulldogs went 0-4 and lost to South Florida, Clemson, Eastern Kentucky and Army.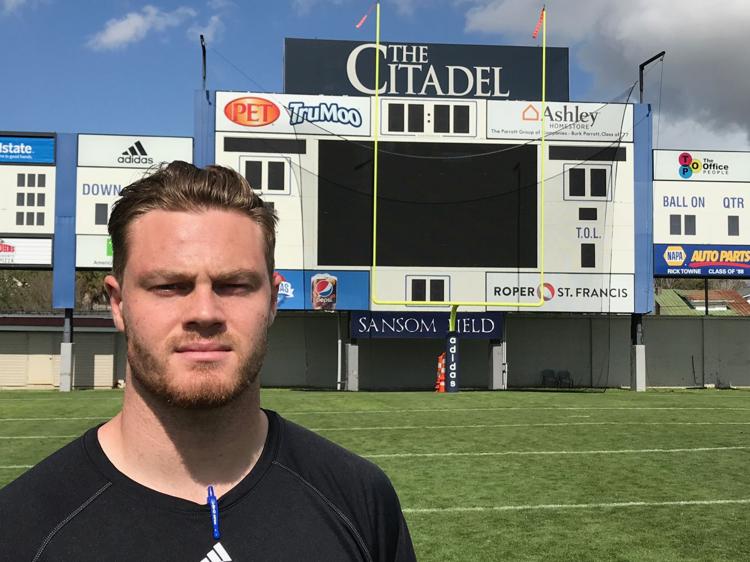 "(Spring football) is not something we were for," Capaccio told the board. "I think everyone knows that. I just didn't see a way to play all of our sports, especially football, in the spring. or nine months, which is not realistic If you are talking about the health and safety of student athletes, it does not fit.
"We plan to play, but I wouldn't be surprised if that changes within two weeks."
The fall soccer slate allowed The Citadel to fill about a $ 600,000 gap in its athletic department budget, Capaccio said. Some of that was offset by a loss of about $ 200,000 in basketball warranty games due to COVID-19.
Capaccio implemented a 10 percent budget cut when the virus hit last March. He said that at one point, as many as 14 positions in the athletics department had not been filled. That number currently stands at 10.
"We'll have to fill in a few," said Capaccio. "But we will wait as long as possible because the last thing we need is to hire staff that we don't ultimately need."
The Citadel had a total of $ 366,596 in ticket sales in the fall, about $ 800,000 less than the usual $ 1.1 million, he said. About $ 56,000 in season tickets was refunded, he said.
In class, each of The Citadel's 13 varsity teams registered at least a 3.0 GPA in the fall semester, with football leading the way at 3.70. Basketball was 3.43, baseball at 3,378 and football at 3,169. The GPA for all student athletes was 3,301.
Capaccio said he hopes college sports can return to 'normal' this summer.
"My opinion has always been: I want to be back to normal on July 1," he said. "Whatever we need to do to be a normal athletics department again on July 1, that's our goal."