Guy Walker delves into the transition from AFL and cricket to retirement at the age of 24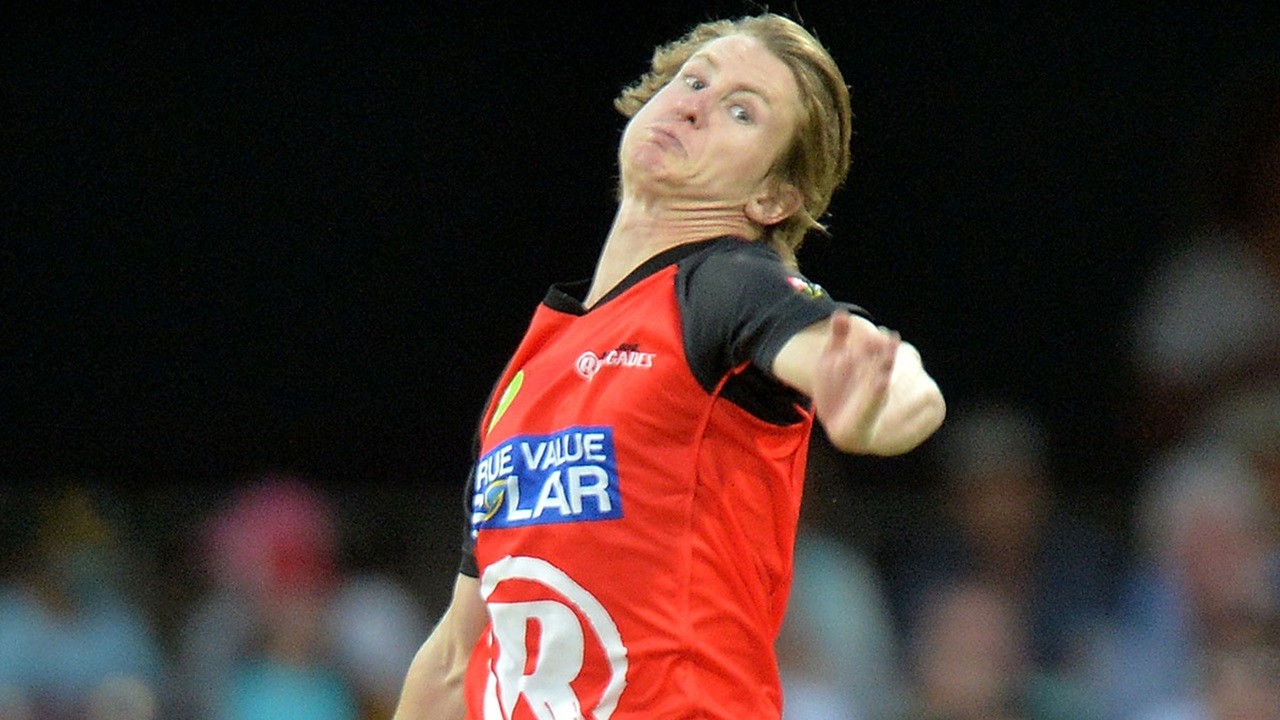 Reaching a professional level in a sport is something most people can only dream of – but for Guy Walker, he was able to do it in two different sports.
Playing domestic cricket in Australia for Victoria and then signing an AFL contract with the Melbourne Demons, Walker had so much talent and could have made a huge impression in both games.
Unfortunately, his career was cut short at the age of 24 due to a debilitating shoulder injury.
Never had a problem with my shoulder before. I played my first Big Bash game against the Brisbane Heat in Gabba and felt something threw in my shoulder, "he said. Sporting news
"I ended up with a major shoulder reconstruction a year later, rehabilitation for a whole year. Unfortunately, the first operation didn't work well and I was out for a second season in a row. It was a very difficult time, and the start of my shoulder problems.
"I took a step back and was realistic. I was a right-handed fast bowler, and unfortunately I had so many shoulder surgeries that I couldn't throw properly. I had to sacrifice that loss of cricket and put it down, which was really hard for me.
I made the decision to switch from cricket to AFL. I trained at Melbourne for the first six months. The last session before Christmas I went into a tackle exercise and got tackled by one of the smallest guys on the Melbournes list and felt my shoulder die a little bit.
I walked into the neurologist's office. I could tell from her face that it was not right. I could see from her face and the first thing she said to me was that you have 40 percent of a shoulder for the rest of your life, and you have to withdraw from cricket and AFL immediately. "
From then on, Walker was left with many questions about where his future would lie.
He now spends some of his time in the player's development space, looking to give back and learn valuable lessons.
Walker also stays active by going to the gym and surfing – as much as his shoulder allows him.
Despite my injuries, I am still able to stay active and get back into the surf and back to the gym, "he said.
"I was a professional athlete in two different sports, and the next day I'm just a regular person who stopped playing sports. That was one of the things I struggled with, and I'm still trying to get through it today.
I've been able to adjust and live with 40 percent of a shoulder. I wanted to get physical again. One of the things for me was to give my day a little bit of routine.
"I get up at 6am every morning and go to the gym. It would help my day and start my day off, even though I can't do much, I do some yoga and then a walk in the pool.
"I was in a rut that morning routine that prompted me to be active again. Mentally, it helps me a lot too."
What Are The Main Benefits Of Comparing Car Insurance Quotes Online
LOS ANGELES, CA / ACCESSWIRE / June 24, 2020, / Compare-autoinsurance.Org has launched a new blog post that presents the main benefits of comparing multiple car insurance quotes. For more info and free online quotes, please visit https://compare-autoinsurance.Org/the-advantages-of-comparing-prices-with-car-insurance-quotes-online/ The modern society has numerous technological advantages. One important advantage is the speed at which information is sent and received. With the help of the internet, the shopping habits of many persons have drastically changed. The car insurance industry hasn't remained untouched by these changes. On the internet, drivers can compare insurance prices and find out which sellers have the best offers. View photos The advantages of comparing online car insurance quotes are the following: Online quotes can be obtained from anywhere and at any time. Unlike physical insurance agencies, websites don't have a specific schedule and they are available at any time. Drivers that have busy working schedules, can compare quotes from anywhere and at any time, even at midnight. Multiple choices. Almost all insurance providers, no matter if they are well-known brands or just local insurers, have an online presence. Online quotes will allow policyholders the chance to discover multiple insurance companies and check their prices. Drivers are no longer required to get quotes from just a few known insurance companies. Also, local and regional insurers can provide lower insurance rates for the same services. Accurate insurance estimates. Online quotes can only be accurate if the customers provide accurate and real info about their car models and driving history. Lying about past driving incidents can make the price estimates to be lower, but when dealing with an insurance company lying to them is useless. Usually, insurance companies will do research about a potential customer before granting him coverage. Online quotes can be sorted easily. Although drivers are recommended to not choose a policy just based on its price, drivers can easily sort quotes by insurance price. Using brokerage websites will allow drivers to get quotes from multiple insurers, thus making the comparison faster and easier. For additional info, money-saving tips, and free car insurance quotes, visit https://compare-autoinsurance.Org/ Compare-autoinsurance.Org is an online provider of life, home, health, and auto insurance quotes. This website is unique because it does not simply stick to one kind of insurance provider, but brings the clients the best deals from many different online insurance carriers. In this way, clients have access to offers from multiple carriers all in one place: this website. On this site, customers have access to quotes for insurance plans from various agencies, such as local or nationwide agencies, brand names insurance companies, etc. "Online quotes can easily help drivers obtain better car insurance deals. All they have to do is to complete an online form with accurate and real info, then compare prices", said Russell Rabichev, Marketing Director of Internet Marketing Company. CONTACT: Company Name: Internet Marketing CompanyPerson for contact Name: Gurgu CPhone Number: (818) 359-3898Email: [email protected]: https://compare-autoinsurance.Org/ SOURCE: Compare-autoinsurance.Org View source version on accesswire.Com:https://www.Accesswire.Com/595055/What-Are-The-Main-Benefits-Of-Comparing-Car-Insurance-Quotes-Online View photos
picture credit
to request, modification Contact us at Here or [email protected]