Epic Games Stores Black Friday Sale Launched: Best Deal to Consider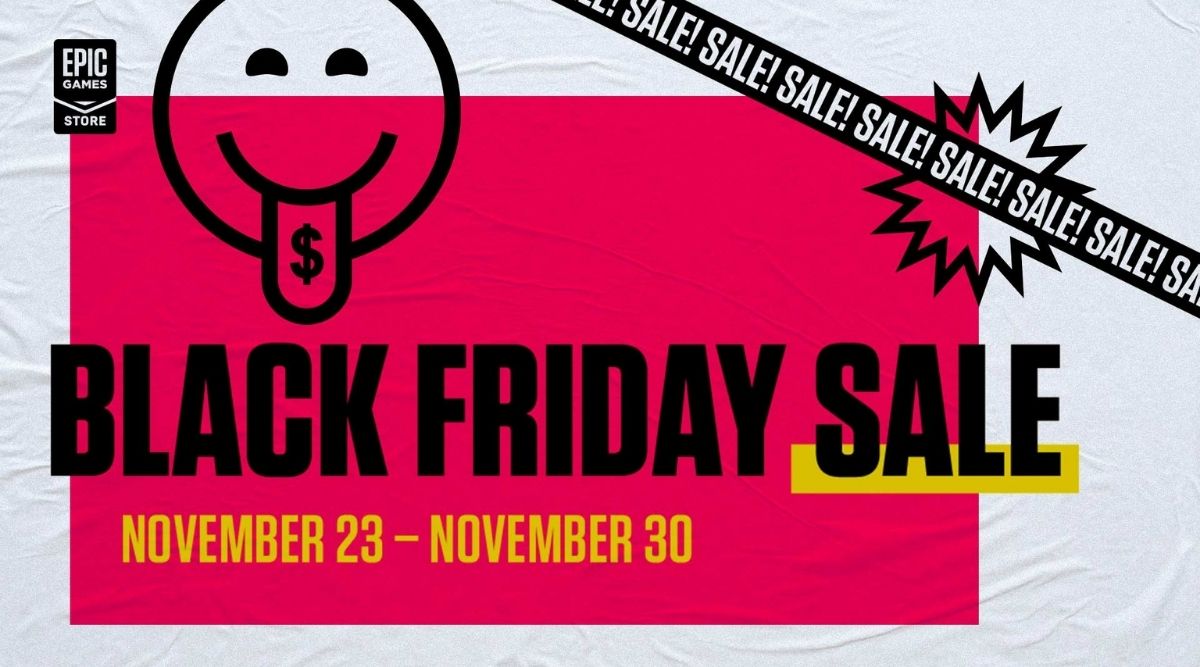 Starting today, the Epic Games Store has launched its annual Black Friday sale. The platform offers a limited sale of up to 75% off some games and will run until November 30, 2021. If you're looking for a new discount title for this holiday season, check out the compiled list below.
Red Dead Redemption 2 – Rs 1599.50
Red Dead Redemption 2 is the holy grail of video games that everyone wants to be free at Epic Games someday. Set in a fictional American representation of the 1890s, the story follows the outlaw Arthur Morgan and his archetypal adventures. The game received high praise for its immersive open world environment and realistic interaction.
Players can participate in shootouts, Mexican standoffs, hunt animals and prizes, ride horses and much more. It also features an honor system where evil deeds put your face on a wanted poster. At the price of Rs 1599.50, this game is the cheapest ever.
Screenshot of Red Dead Redemption 2. (Image credit: Rockstar Games) Hitman 3 – Rs 567.60
Despite acting as a sequel to IO Interactives' previous reboot game, Hitman 3 works just as well as its own assassination simulator. Controlling Agent 47 with barcodes gives players complete freedom in how to approach their contracted missions. You can either enter loudly and clearly or take the time to study your target to disguise and eliminate them. Thanks to the open-world sandbox approach, players can poison, drown, electrocut, and suffocate victims with the infamous fiber wire.
The Witcher 3 Wild Hunt – Rs 282.60
Winners of the 2015 Game of the Year Awards deserve this list. Based on the fantasy novels of the Andrzej Sapkowskis The Witcher series, Wild Hunt is a story-driven action-adventure RPG by CD Projekt Red. The plot revolves around a professional monster hunter, Geralt of Rivia, looking for a missing adopted daughter on her way out. As part of your journey, players step into a vast, fantastic open world full of merchant towns, caves, pirate islands, dense forests, and mythical creatures.
Disco Elysium: The price for Final Cut is 447 rupees. (Image Credit: ZA / UM) Disco Elysium: Final Cut – 447 Rupees
Disco Elysium is a role-playing title that isn't aimed at the average gamer crowd. If you enjoy reading and rich, interactive stories, this will surely go up your alley. You play as a memory loss detective with a unique skill system at your disposal, asking different characters, solving cases, bribeing and trying to find yourself. Your choices will shape your character throughout the game and will have a big impact on the ending. It also has a desktop mechanic who rolls the dice to determine the next move or condition.
Hades – Rs 416.50
Supergiants Hades is a fast-paced, addictive hack and slash roguelike game full of mythological folklore and bibliography. Players control Zagreus, the successor to the Grim Reaper, and participate in multiple battles with the Olympians to escape the underworld. Every time you die, you lose progress and go back to the beginning to look back on your mistakes. Players can use the collected treasure to upgrade their weapons and raise their odds on their next escape attempt.
Screenshot of Hades. (Image Credit: Supergiant Games) Batman: Arkham Trilogy – Rs 130.25, Rs 130.25, Rs 268.20
The Rocksteadys Arkham series serves as a sophisticated and grounded expression of Batman mythology through the three stories "Asylum," "City," and "Knight." Players step into the dirty lower abdomen of Gotham and associated locations to fight familiar enemies such as the Joker, penguins, and scarecrows. Despite being old titles, they have robust gameplay mechanics and graphics that are maintained to this day. In fact, its free-flow combat system served as a blueprint for later superhero games such as Insomniacs Spider-Man.
Door of Death – Rs 524.25
Deaths Door is essentially a 3D isometric approach to games like Souls that play like crows. Your job as a grim reaper is to hunt down various monsters carefully and collect their souls for the reaping committee headquarters. The game features a set of puzzles, unlockable weapons, magical projectiles and potions to return you to full health. This serves as a fresh and cute approach to the previously known Dark Souls games.
Far Cry 6 is listed in Rs2489.17. (Image credit: Ubisoft) Far Cry 6 – Rs 2489.17
This time, Breaking Bad's Giancarlo Esposito will be the main enemy, and Far Cry 6 will take us to the tropical island of Yarra. Like any iteration, the game has an open world environment where players can stealth fight hordes of enemies and burn guns. You can also fight crocodiles, ride horses, and find and upgrade new weapons in this game. There may be some improvements in the story, but it's almost as fun as Far Cry can get.
Assassin's Creed: Valhara – Rs 1499.50
Since its first release, Valhalla has been listed exclusively on the Epic Games Store on PC. Ubisoft hasn't announced the release of Steam either, but it's a hassle because it's convenient to keep all the games in one place. AC: In Valhara, players dominate the Vikings, Ivers, and participate in numerous barbaric assaults across the continent. It also has a Viking harpoon that you can use to encounter and yank a wide variety of enemies with different skill sets.
Grand Theft Auto V – Rs 1160.72
And finally, you can't ignore Rockstar Games' long-standing cash cow, GTAV. For a week, the game was available for free at the Epic Games Store, and the Rockstar Games Club launcher experienced a major server outage and throttle. If you're one of the unlucky groups who couldn't redeem your game when it was free, you can buy it now with a 50% discount.
Sources
2/ https://indianexpress.com/article/technology/techook/epic-games-stores-black-friday-sale-is-now-live-7639171/
The mention sources can contact us to remove/changing this article
What Are The Main Benefits Of Comparing Car Insurance Quotes Online
LOS ANGELES, CA / ACCESSWIRE / June 24, 2020, / Compare-autoinsurance.Org has launched a new blog post that presents the main benefits of comparing multiple car insurance quotes. For more info and free online quotes, please visit https://compare-autoinsurance.Org/the-advantages-of-comparing-prices-with-car-insurance-quotes-online/ The modern society has numerous technological advantages. One important advantage is the speed at which information is sent and received. With the help of the internet, the shopping habits of many persons have drastically changed. The car insurance industry hasn't remained untouched by these changes. On the internet, drivers can compare insurance prices and find out which sellers have the best offers. View photos The advantages of comparing online car insurance quotes are the following: Online quotes can be obtained from anywhere and at any time. Unlike physical insurance agencies, websites don't have a specific schedule and they are available at any time. Drivers that have busy working schedules, can compare quotes from anywhere and at any time, even at midnight. Multiple choices. Almost all insurance providers, no matter if they are well-known brands or just local insurers, have an online presence. Online quotes will allow policyholders the chance to discover multiple insurance companies and check their prices. Drivers are no longer required to get quotes from just a few known insurance companies. Also, local and regional insurers can provide lower insurance rates for the same services. Accurate insurance estimates. Online quotes can only be accurate if the customers provide accurate and real info about their car models and driving history. Lying about past driving incidents can make the price estimates to be lower, but when dealing with an insurance company lying to them is useless. Usually, insurance companies will do research about a potential customer before granting him coverage. Online quotes can be sorted easily. Although drivers are recommended to not choose a policy just based on its price, drivers can easily sort quotes by insurance price. Using brokerage websites will allow drivers to get quotes from multiple insurers, thus making the comparison faster and easier. For additional info, money-saving tips, and free car insurance quotes, visit https://compare-autoinsurance.Org/ Compare-autoinsurance.Org is an online provider of life, home, health, and auto insurance quotes. This website is unique because it does not simply stick to one kind of insurance provider, but brings the clients the best deals from many different online insurance carriers. In this way, clients have access to offers from multiple carriers all in one place: this website. On this site, customers have access to quotes for insurance plans from various agencies, such as local or nationwide agencies, brand names insurance companies, etc. "Online quotes can easily help drivers obtain better car insurance deals. All they have to do is to complete an online form with accurate and real info, then compare prices", said Russell Rabichev, Marketing Director of Internet Marketing Company. CONTACT: Company Name: Internet Marketing CompanyPerson for contact Name: Gurgu CPhone Number: (818) 359-3898Email: [email protected]: https://compare-autoinsurance.Org/ SOURCE: Compare-autoinsurance.Org View source version on accesswire.Com:https://www.Accesswire.Com/595055/What-Are-The-Main-Benefits-Of-Comparing-Car-Insurance-Quotes-Online View photos
to request, modification Contact us at Here or [email protected]