The Best Gaming PCs For 2022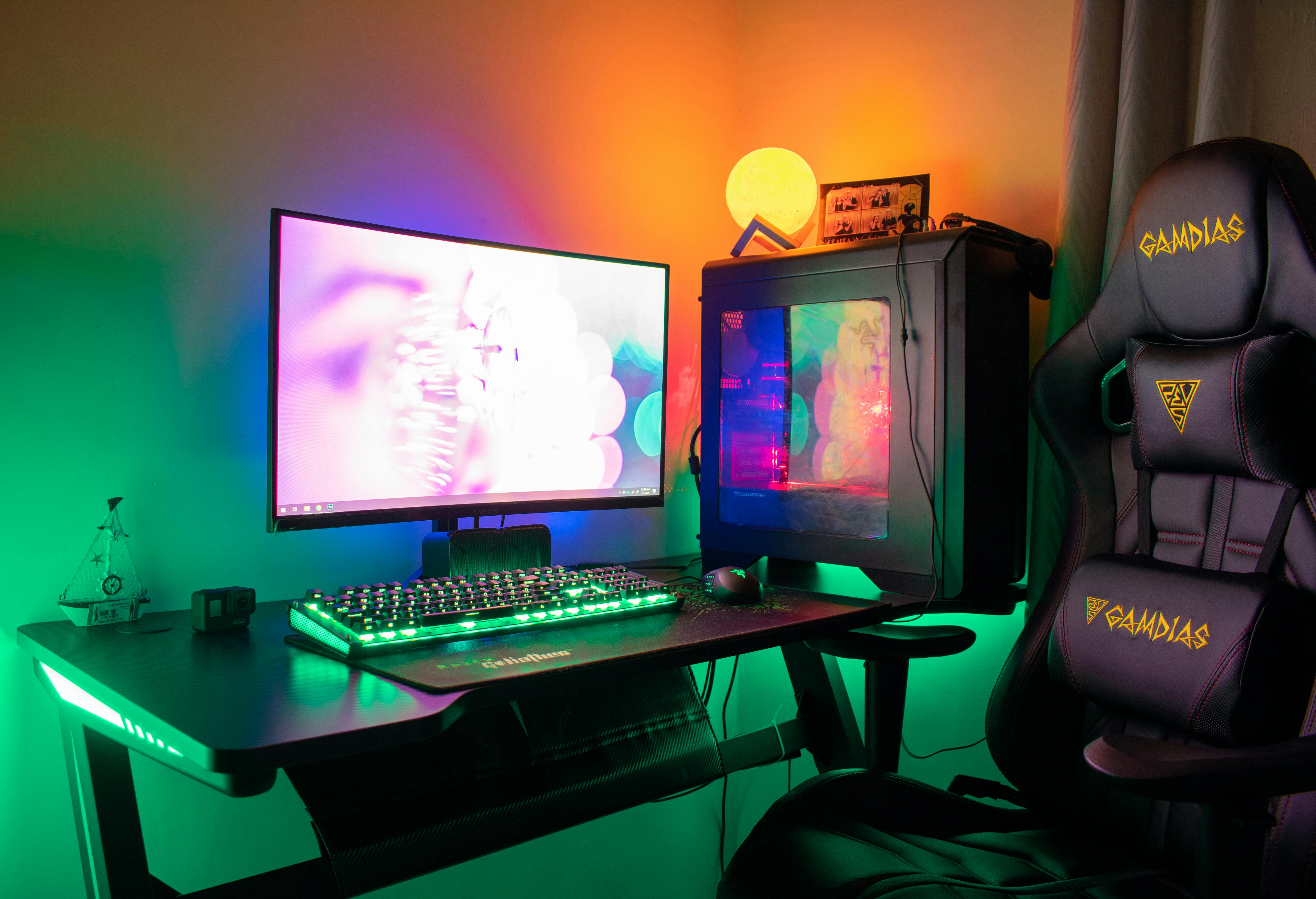 The tech world is forever evolving across its many facets, and you don't have to look very hard to find evidence of some of the advances.

Switching on your mobile can often reveal things like the latest updates which are required on various apps. Away from the software side of things, major companies in the PC gaming space are always making things bigger and better, with big names such as Intel release seemingly never ending variations of their acclaimed processors.

While these frequent advancements are interesting, they can make it tough for someone looking to get involved in the hobby to decide what to buy for their gaming setup. This is typified by the extensive selection of gaming PCs available to buyers, which can go from a Ryzen 9 3950X setup with a GeForce 3950X GPU for $6,169 right down to something like a CyberPower PC with a modest but relatively powerful Intel i3 processor costing under $700. Of course, a gaming PC is made up of many different components, taking one of the various graphics cards on offer and pairing it with different chips, memory and processors. It's a minefield for a consumer, with much to consider.

Bearing this in mind, we've decided to compile our pick of the best options to suit all budgets, and you can find them in the handy list below.

Alienware Aurora R13

Alienware gaming PCs are known for their eye-catching design, but more importantly, their excellent gaming performance and the R13 hits the spot on both counts. Its redesigned chassis with an impressive front faceplate with purple accents wouldn't look out of place as a display piece, never mind on a gamer's desk! Underneath the slick exterior lies an Intel i9-12900 processor, 64GB of memory, and a GTX 3090 GPU, which allow it to play the most graphically intense titles with ease. Suppose you want to take your gaming to an even higher plane and show off all the R13's power in all its glory, then why not consider one of Alienware's QD-OLED monitors such as the AW3423W, which displays whatever you have on-screen in breathtaking 4K resolution.

Acer Aspire TC-885 Desktop

There's no doubt, as we've already discovered, gaming computers can cost quite a lot. However, the Aspire TC-855 proves that you don't have to break the bank to get a decent experience. This machine, with its Intel i3-9100 processor, 8GB of fast DDR4 RAM, and 512GB of SSD storage, has the capabilities to play most games smoothly, but you can tell the difference from the pricier models when it comes to multitasking as there is some slowdown. While its performance isn't at the top of the pile, which has to be expected from a PC that comes in at way under $1,000, don't let that put you off, as the Acer is a solid piece of kit and won't let you down.

Lenovo Legion Tower 5i

The Lenovo is a great go-between in terms of price and specs compared to the other two machines we've already mentioned on this list. It looks like a typical gaming PC, with a sturdy black exterior and its RGB lighting, but crucially, it's got the components to allow you to have an immersive gaming experience. While the six-core Intel i5 Rocket Lake processor and GeForce 1660 Super GPU work brilliantly together, the PC could do with a little more RAM above the 8GB it comes with out of the box. As a result, if possible, we'd recommend an upgrade to 16GB which wouldn't cost too much and would certainly be worth the outlay. Overall, the Lenovo Legion Tower 5i is a solid machine even when you ramp the game settings up to maximum, there's so much to like about this PC, and when you realize you can pick it up for around $1,000, it's even more of a steal.

Skytech Shadow 3.0 Gaming PC

Last but no means least is the Skytech Shadow, which boasts a Ryzen 5 3600 processor under the hood, which is unlocked, and that means overclocking is an option to push its capabilities a little further. You don't have to worry about overheating if you decide to ramp things up, as the heatsink and three RGB fans are substantial enough to keep things cool under pressure. The Skytech Shadow is also fitted with a GTX 3060 GPU, which has 8GB of onboard GDDR RAM, so the PC can run games on high graphical settings at 60frames per second in HD with ease.

There you have it, our choice of gaming PCs to suit every budget. We hope this has helped you sort through your options, but ultimately, the answer to which setup is best for you depends on your budget and personal preferences.
to request, modification Contact us at Here or [email protected]