How Google manipulated the 2020 election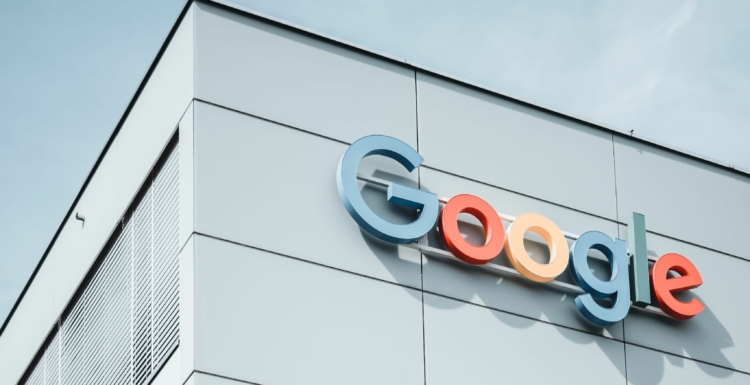 Newly released information reveals that Google used censorship and blacklisting to help President Biden's campaign.
analysis. From the Kanekoa newsletter. For many of us, using the Internet means using Google. As the world's most visited website, Google receives 5.6 billion searches per day and controls over 90% of global search traffic.
Connect with people in your state in prayer.
Searching for something is another way of saying Google and watching a video means using YouTube, a subsidiary of Google. …
In other words, our hearts, political beliefs, and worldviews are inseparable from Google's search results, but Google is no longer an objective source of information; are actively censored.
In August 2019, Google senior engineer Zachary Vorhies leaked a 950-page internal document showing evidence that Google used blacklists, censorship, and machine learning algorithms to rig the 2020 election.
This particular blacklist shows hundreds of censored conservative websites in Android news search results. There are obvious political biases. …
In 2021, Vorhies will publish the book Google Leaks: A Whistleblower's Expos of Big Tech Censorship, explaining that the turning point for Google was the election of Donald Trump. …
Everywhere I went, I heard employees talking about how unfair the election was and claiming resistance was needed to tackle Trump and the broader populist movements emerging around the world. .
Shortly after President Trump was elected, Google co-founder Sergey Brin said at an all-hands meeting: …
A video of the meeting was leaked to Breitbart.
This leaked video of Google executives speaking shortly after President Trump's election fuels conservative claims of political bias from the tech giant https://t.co/Hn35C2Rpoj pic.twitter. com/lYTSagfKLU
— CNN International (@cnn) September 14, 2018
In many ways, Google lost to Donald Trump in the 2016 election.
Google executives and employees employed a variety of strategies to elect Hillary Clinton. …
Another email chain leaked among senior Google executives from the day after the 2016 election revealed that the company paid for free rides to manipulate Hispanic voters, and employees called it a silent donation to the Clinton campaign. Actions help her win.
From Vories' perspective, when Google launched its crusade against so-called fake news, what it really meant was censoring the thoughts and arguments of the now-elected president and his populist supporters. . …
In 2019, Project Veritas released a video of Google executive Jen Gennai discussing preventing the next Donald Trump situation. …
Additionally, Google's censorship covers a wide range of subjects well beyond politics, as revealed by this leaked YouTube blacklist showing hundreds of topics removed from search results.
For example; The True Las Vegas Massacre, Sandy Hook Crisis Actors Compilation, Gun Cure, Cure Gun, Anthony Bourdain Murders, Kate Spade Murders, Anthony Bourdain Pizzagate, Kate Spade Pizzagate, AMLO (Andres Manuel Lopez Obrador) are all on YouTube has been blacklisted from the search results for
In December 2018, Google CEO Sundar Pichai testified under oath to Congress that the search engine had no political bias against conservatives. …
In July 2019, Google Vice President Karan Bhatia testified under oath to Congress that search engines do not "manually intervene" or "use blacklists" in search results. .
In August 2019, Google Senior Engineer Zach Vorhies leaked documents proving that Google CEO Sundar Pichai and Vice President Karan Bhatia lied to Congress.
With nothing being done to hold Google accountable, Google's censorship surged during the COVID-19 lockdowns, leading up to the 2020 election and even after permanently banning President Trump. keep progressing. …
Google has the power to decide what content American citizens see and don't see, and Zach Vorhies' leaked document is a testament to the tech giant's use of censorship, blacklisting, and machine learning algorithms. It proves that it has pushed down crappy news and promoted credible news. President Donald Trump's nationalist-populist movement has been a hiccup, just one moment in their historical arc bending toward progress.
How are you praying for election perfection? Share your thoughts and prayers below.
(Excerpt from Kanekoa newsletter. Photo credit: Alex Dudar of Unsplash)
Sources
2/ https://ifapray.org/blog/how-google-manipulated-the-2020-election/
The mention sources can contact us to remove/changing this article
What Are The Main Benefits Of Comparing Car Insurance Quotes Online
LOS ANGELES, CA / ACCESSWIRE / June 24, 2020, / Compare-autoinsurance.Org has launched a new blog post that presents the main benefits of comparing multiple car insurance quotes. For more info and free online quotes, please visit https://compare-autoinsurance.Org/the-advantages-of-comparing-prices-with-car-insurance-quotes-online/ The modern society has numerous technological advantages. One important advantage is the speed at which information is sent and received. With the help of the internet, the shopping habits of many persons have drastically changed. The car insurance industry hasn't remained untouched by these changes. On the internet, drivers can compare insurance prices and find out which sellers have the best offers. View photos The advantages of comparing online car insurance quotes are the following: Online quotes can be obtained from anywhere and at any time. Unlike physical insurance agencies, websites don't have a specific schedule and they are available at any time. Drivers that have busy working schedules, can compare quotes from anywhere and at any time, even at midnight. Multiple choices. Almost all insurance providers, no matter if they are well-known brands or just local insurers, have an online presence. Online quotes will allow policyholders the chance to discover multiple insurance companies and check their prices. Drivers are no longer required to get quotes from just a few known insurance companies. Also, local and regional insurers can provide lower insurance rates for the same services. Accurate insurance estimates. Online quotes can only be accurate if the customers provide accurate and real info about their car models and driving history. Lying about past driving incidents can make the price estimates to be lower, but when dealing with an insurance company lying to them is useless. Usually, insurance companies will do research about a potential customer before granting him coverage. Online quotes can be sorted easily. Although drivers are recommended to not choose a policy just based on its price, drivers can easily sort quotes by insurance price. Using brokerage websites will allow drivers to get quotes from multiple insurers, thus making the comparison faster and easier. For additional info, money-saving tips, and free car insurance quotes, visit https://compare-autoinsurance.Org/ Compare-autoinsurance.Org is an online provider of life, home, health, and auto insurance quotes. This website is unique because it does not simply stick to one kind of insurance provider, but brings the clients the best deals from many different online insurance carriers. In this way, clients have access to offers from multiple carriers all in one place: this website. On this site, customers have access to quotes for insurance plans from various agencies, such as local or nationwide agencies, brand names insurance companies, etc. "Online quotes can easily help drivers obtain better car insurance deals. All they have to do is to complete an online form with accurate and real info, then compare prices", said Russell Rabichev, Marketing Director of Internet Marketing Company. CONTACT: Company Name: Internet Marketing CompanyPerson for contact Name: Gurgu CPhone Number: (818) 359-3898Email: [email protected]: https://compare-autoinsurance.Org/ SOURCE: Compare-autoinsurance.Org View source version on accesswire.Com:https://www.Accesswire.Com/595055/What-Are-The-Main-Benefits-Of-Comparing-Car-Insurance-Quotes-Online View photos
to request, modification Contact us at Here or [email protected]