MusicLM: Google's new AI tool can turn text, whistle and hum into real music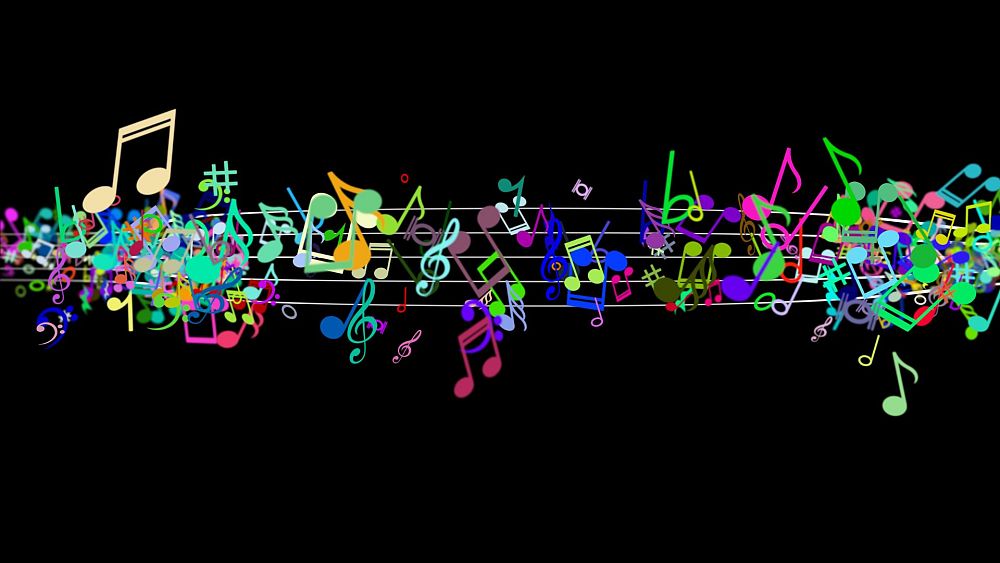 Google researchers have revealed an AI that converts text into music. This AI creates songs that last as long as 5 minutes.
The team published a paper summarizing their work and findings, introducing MusicLM to the world with many examples that look strikingly similar to text prompts.
The researchers claim that their model outperforms previous systems in both audio quality and adherence to text descriptions.
An example is a 30 second snippet of a song with an input caption like this:
The main soundtrack of the arcade game. It has a catchy electric guitar riff and is fast-paced and upbeat. The music is repetitive and memorable, but contains unexpected sounds such as cymbal crashes and drum rolls. A fusion of reggaeton and electronic dance music, featuring an otherworldly and spacey sound. Designing music that evokes the experience of getting lost in space, danceable yet mysterious and awe-inspiring. Backed by pads, sub-basslines and soft drums. The song is full of synth sounds that create a calm and adventurous atmosphere. We may be playing festivals between two songs for build-up.
Using AI to generate music is nothing new, but no tools have yet been published that can actually generate decent music based on simple text prompts. According to the team behind MusicLM, it is until now.
In their paper, the researchers describe various challenges facing AI music generation. First, there is the problem of missing data for audio-text pairs. Unlike text-to-image machine learning, huge datasets have largely contributed to recent progress, they say.
For example, OpenAI's DALL-E tool and Stable Diffusion sparked both increased public interest in this area and ready-to-use cases.
Another challenge in AI music generation is that music is structured along the time dimension. In other words, a music track exists over a period of time. Therefore, it is much more difficult to capture the intent of a music track using basic text captions, as opposed to using captions for still images.
MusicLM is the first step in overcoming these challenges, the team says.
It is a hierarchical sequence-to-sequence model for music generation that uses machine learning to generate sequences of different levels of a song, including structure, melody, and individual sounds.
To learn how to do this, the model is trained on a large dataset of unlabeled music and a music captions dataset of over 5,500 examples prepared by musicians. This dataset is open to the public to support future research.
The model also allows for voice input such as whistling and humming, which can help convey the melody of a song. This will render with the style described in the text prompt.
Although not yet published, the creators have acknowledged that creative content can be misappropriated if the songs generated are not sufficiently different from the source material the model learned from. .
Sources
2/ https://www.euronews.com/next/2023/01/30/musiclm-googles-new-ai-tool-can-turn-text-whistling-and-humming-into-actual-music
The mention sources can contact us to remove/changing this article
What Are The Main Benefits Of Comparing Car Insurance Quotes Online
LOS ANGELES, CA / ACCESSWIRE / June 24, 2020, / Compare-autoinsurance.Org has launched a new blog post that presents the main benefits of comparing multiple car insurance quotes. For more info and free online quotes, please visit https://compare-autoinsurance.Org/the-advantages-of-comparing-prices-with-car-insurance-quotes-online/ The modern society has numerous technological advantages. One important advantage is the speed at which information is sent and received. With the help of the internet, the shopping habits of many persons have drastically changed. The car insurance industry hasn't remained untouched by these changes. On the internet, drivers can compare insurance prices and find out which sellers have the best offers. View photos The advantages of comparing online car insurance quotes are the following: Online quotes can be obtained from anywhere and at any time. Unlike physical insurance agencies, websites don't have a specific schedule and they are available at any time. Drivers that have busy working schedules, can compare quotes from anywhere and at any time, even at midnight. Multiple choices. Almost all insurance providers, no matter if they are well-known brands or just local insurers, have an online presence. Online quotes will allow policyholders the chance to discover multiple insurance companies and check their prices. Drivers are no longer required to get quotes from just a few known insurance companies. Also, local and regional insurers can provide lower insurance rates for the same services. Accurate insurance estimates. Online quotes can only be accurate if the customers provide accurate and real info about their car models and driving history. Lying about past driving incidents can make the price estimates to be lower, but when dealing with an insurance company lying to them is useless. Usually, insurance companies will do research about a potential customer before granting him coverage. Online quotes can be sorted easily. Although drivers are recommended to not choose a policy just based on its price, drivers can easily sort quotes by insurance price. Using brokerage websites will allow drivers to get quotes from multiple insurers, thus making the comparison faster and easier. For additional info, money-saving tips, and free car insurance quotes, visit https://compare-autoinsurance.Org/ Compare-autoinsurance.Org is an online provider of life, home, health, and auto insurance quotes. This website is unique because it does not simply stick to one kind of insurance provider, but brings the clients the best deals from many different online insurance carriers. In this way, clients have access to offers from multiple carriers all in one place: this website. On this site, customers have access to quotes for insurance plans from various agencies, such as local or nationwide agencies, brand names insurance companies, etc. "Online quotes can easily help drivers obtain better car insurance deals. All they have to do is to complete an online form with accurate and real info, then compare prices", said Russell Rabichev, Marketing Director of Internet Marketing Company. CONTACT: Company Name: Internet Marketing CompanyPerson for contact Name: Gurgu CPhone Number: (818) 359-3898Email: cgurgu@internetmarketingcompany.BizWebsite: https://compare-autoinsurance.Org/ SOURCE: Compare-autoinsurance.Org View source version on accesswire.Com:https://www.Accesswire.Com/595055/What-Are-The-Main-Benefits-Of-Comparing-Car-Insurance-Quotes-Online View photos
to request, modification Contact us at Here or collaboration@support.exbulletin.com