Virtual Innovation Center Tackles Health Interoperability Challenges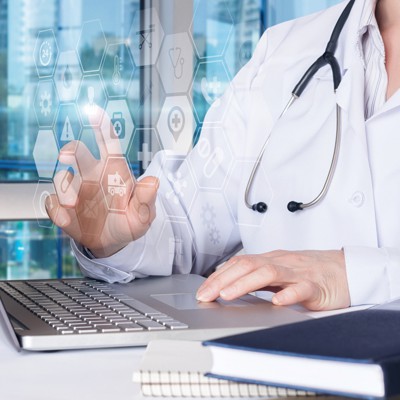 One of the major obstacles to healthcare IT innovation is the lack of interoperability. This can hinder effective sharing of data and make patient care more difficult.
Today, the Interoperability Institute (IOI), a non-profit organization backed by the Michigan Health Information Network, has launched Interop.WORLD, a virtual innovation center with a common business architecture for Amazon Web Services to promote interoperability. I'm trying to break down some of the barriers. cloud.
The virtual center will host a series of challenges for participating individuals, organizations and businesses to develop cloud-based solutions to solve healthcare problems and accelerate innovation. IOI stakeholders are particularly interested in technologies that can facilitate the process of obtaining electronic consent for patients, support the sharing of maternal health data, promote health equity, and help train the next generation of healthcare workers. said to focus.
Tim Pletcher, executive director of the Michigan Health Information Network (MiHIN), which operates the institute and has been designated the state's health information exchange, said IOI's challenge is to bring new medical research and innovation to society. It should help speed up the process of adoption, he said. This process currently takes an average of 17 years.
Pletcher told reporters at a briefing at the AWS Summit in Washington, D.C. this week that more innovation is happening faster and with fewer surprises.
Attendees will be supported by mentors and advice from, among others, the Interop.Community, which brings together companies working with open platforms and open source software to address interoperability challenges. Other collaborators include the health IT organization Integrating the Health Enterprise USA and the nonprofit Velatura Health Information Exchange. Challenge participants will also receive his AWS credits to offset his use of AWS services in the IOIs Health IT testbed known as Interoperability Land.
The road to interoperable health data has not been easy, Pletcher said. Given the reluctance of health care providers to share real patient data, MiHIN is a clinical data set that researchers can share with various parties and use to develop and test medical applications. We were creating synthetic patient data that were related to each other.
MiHIN acted as an intermediary, he said, rather than accessing real patient data from original sources, MiHIN managed synthetic data and created a personal medical record by integrating disparate sources. .
IOI's work is inspired by the AWS Cloud Innovation Centers at Arizona State University and Caltech State University, providing students with technical resources to tackle challenges brought to them by the universities. Kim Majerus, vice president of global education and U.S. state and local government at AWS, told reporters that students are working on smart, connected cities, as well as showing how to more effectively police certain neighborhoods. said it was updating beatmaps for law enforcement.
Majerus said sharing health data is key. I hope all my health data is in one place for her so people don't have to ask me all sorts of questions, she said. Interoperable health data could help me solve my challenges faster.
Health providers and technicians have historically refused to share data for a number of reasons, Pletcher said, including concerns about data sharing's potential impact on revenue. He said it was incumbent on the healthcare system to pave the path of least resistance, making it easier for healthcare providers to work together to improve interoperability. We have found that we need to remove all excuses from those who do not share their data.
Sources
2/ https://www.route-fifty.com/tech-data/2023/06/virtual-innovation-center-tackles-health-interoperability-challenges/387323/
The mention sources can contact us to remove/changing this article
What Are The Main Benefits Of Comparing Car Insurance Quotes Online
LOS ANGELES, CA / ACCESSWIRE / June 24, 2020, / Compare-autoinsurance.Org has launched a new blog post that presents the main benefits of comparing multiple car insurance quotes. For more info and free online quotes, please visit https://compare-autoinsurance.Org/the-advantages-of-comparing-prices-with-car-insurance-quotes-online/ The modern society has numerous technological advantages. One important advantage is the speed at which information is sent and received. With the help of the internet, the shopping habits of many persons have drastically changed. The car insurance industry hasn't remained untouched by these changes. On the internet, drivers can compare insurance prices and find out which sellers have the best offers. View photos The advantages of comparing online car insurance quotes are the following: Online quotes can be obtained from anywhere and at any time. Unlike physical insurance agencies, websites don't have a specific schedule and they are available at any time. Drivers that have busy working schedules, can compare quotes from anywhere and at any time, even at midnight. Multiple choices. Almost all insurance providers, no matter if they are well-known brands or just local insurers, have an online presence. Online quotes will allow policyholders the chance to discover multiple insurance companies and check their prices. Drivers are no longer required to get quotes from just a few known insurance companies. Also, local and regional insurers can provide lower insurance rates for the same services. Accurate insurance estimates. Online quotes can only be accurate if the customers provide accurate and real info about their car models and driving history. Lying about past driving incidents can make the price estimates to be lower, but when dealing with an insurance company lying to them is useless. Usually, insurance companies will do research about a potential customer before granting him coverage. Online quotes can be sorted easily. Although drivers are recommended to not choose a policy just based on its price, drivers can easily sort quotes by insurance price. Using brokerage websites will allow drivers to get quotes from multiple insurers, thus making the comparison faster and easier. For additional info, money-saving tips, and free car insurance quotes, visit https://compare-autoinsurance.Org/ Compare-autoinsurance.Org is an online provider of life, home, health, and auto insurance quotes. This website is unique because it does not simply stick to one kind of insurance provider, but brings the clients the best deals from many different online insurance carriers. In this way, clients have access to offers from multiple carriers all in one place: this website. On this site, customers have access to quotes for insurance plans from various agencies, such as local or nationwide agencies, brand names insurance companies, etc. "Online quotes can easily help drivers obtain better car insurance deals. All they have to do is to complete an online form with accurate and real info, then compare prices", said Russell Rabichev, Marketing Director of Internet Marketing Company. CONTACT: Company Name: Internet Marketing CompanyPerson for contact Name: Gurgu CPhone Number: (818) 359-3898Email: [email protected]: https://compare-autoinsurance.Org/ SOURCE: Compare-autoinsurance.Org View source version on accesswire.Com:https://www.Accesswire.Com/595055/What-Are-The-Main-Benefits-Of-Comparing-Car-Insurance-Quotes-Online View photos
to request, modification Contact us at Here or [email protected]