Earthquake in Piazza Avari and perhaps the Italian economy for shares jumped 30%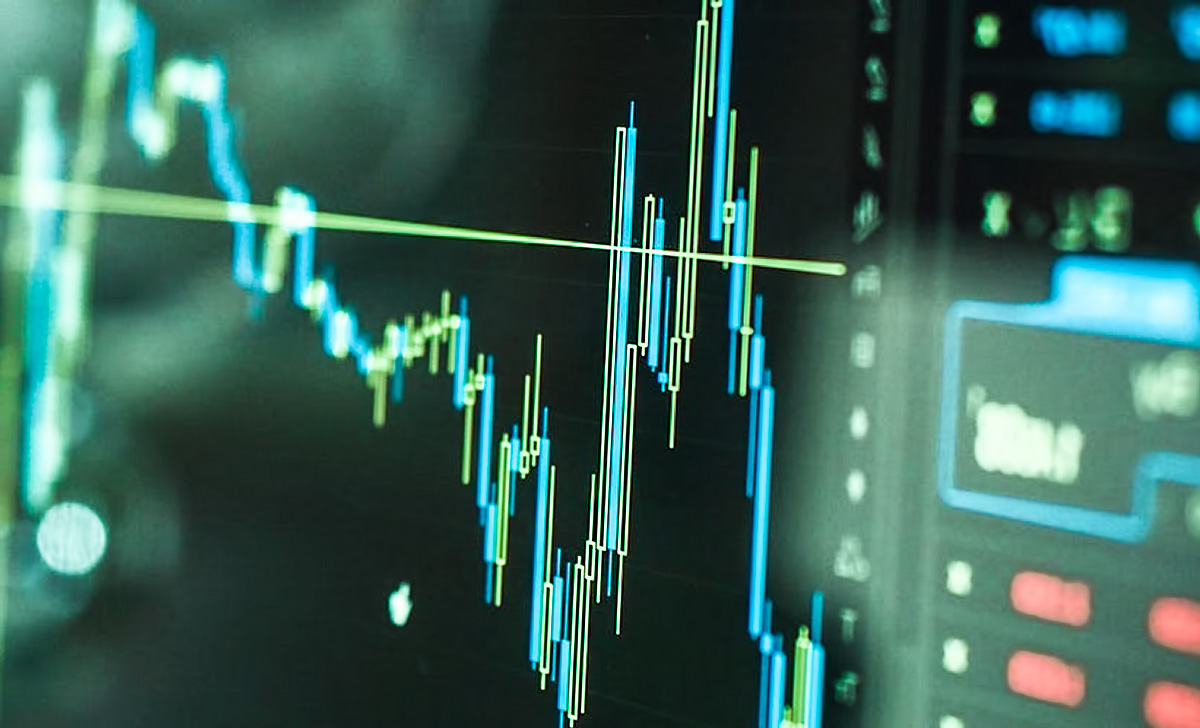 Many stock market operators will remember yesterday's session for a long time. November 22 risks becoming significant even for many ordinary people. Monday's session could become historic if ownership of one of Italy's most important companies has already been transferred.
Yesterday's news triggered an earthquake in Piazza Avari and possibly the Italian economy as the stock jumped 30%. Private equity firm KKR has launched a proposed acquisition of Telecom Italia. Telecom is Italy's strategic company in the telecommunications sector. The Ministry of Economy and Finance owns 9.8% of the company's capital through Cassa Depositi e Prestiti. But above all, the CEO has the golden power, or the possibility to oppose the takeover of the company. This is why KKR's bid is not a hostile takeover offer but a friendly buyout offer.
Earthquake in Piazza Avari and perhaps the Italian economy for shares jumped 30%
The buy proposal caused an earthquake in the stock market. At the opening of trading, the stock was up 30%, approaching the share price suggested by KKR. The private equity firm offered 0.505 euros per share and Telecom stock closed yesterday at 0.451 euros. So in theory, the stock would have an appreciation margin of another 10%. There are a lot of unknowns and it is not certain that the final price of the offer will remain 0.505 euros.
France's Vivendi owns 23.8% of Telecom's stock package. Vivendi has hinted that he thinks the offer is inadequate or the stock price is too low. So transalpine can only deliver its quota package with a value above 0.505 €. Obviously, on condition that the Italian government give the green light for the operation.
KKR's proposal is indicative and non-binding, so it means there is room for oversupply. On the other hand, in November 2019 the stock reached a maximum of about 0.6 euros and in November 6 years ago the stock was at 1.3 euros.
Views of Piazza Avary for today
Yesterday the Milan Stock Exchange closed up by only 0.17% despite the telecom sector jump. However, positive closing is an important result for two reasons. First of all, because the French and German stock exchanges closed lower. Moreover, Piazza Afari closed negative in the previous four sessions. Yesterday may be the beginning of the recovery towards 28000 pips.
Today, if Ftse Mib (INDEX: FTSEMIB) manages to overcome 27,500 points, he will be able to climb to the 27600/27700 points area. On the downside, if prices drop below 27,200 points, they will drop to 27,000 points.
Deepening the point about markets
(We remind you to carefully read the warnings related to this article, which can be referenced here")
Sources
2/ https://d1softballnews.com/earthquake-in-piazza-affari-and-perhaps-for-the-italian-economy-for-a-stock-shot-by-30/
The mention sources can contact us to remove/changing this article
What Are The Main Benefits Of Comparing Car Insurance Quotes Online
LOS ANGELES, CA / ACCESSWIRE / June 24, 2020, / Compare-autoinsurance.Org has launched a new blog post that presents the main benefits of comparing multiple car insurance quotes. For more info and free online quotes, please visit https://compare-autoinsurance.Org/the-advantages-of-comparing-prices-with-car-insurance-quotes-online/ The modern society has numerous technological advantages. One important advantage is the speed at which information is sent and received. With the help of the internet, the shopping habits of many persons have drastically changed. The car insurance industry hasn't remained untouched by these changes. On the internet, drivers can compare insurance prices and find out which sellers have the best offers. View photos The advantages of comparing online car insurance quotes are the following: Online quotes can be obtained from anywhere and at any time. Unlike physical insurance agencies, websites don't have a specific schedule and they are available at any time. Drivers that have busy working schedules, can compare quotes from anywhere and at any time, even at midnight. Multiple choices. Almost all insurance providers, no matter if they are well-known brands or just local insurers, have an online presence. Online quotes will allow policyholders the chance to discover multiple insurance companies and check their prices. Drivers are no longer required to get quotes from just a few known insurance companies. Also, local and regional insurers can provide lower insurance rates for the same services. Accurate insurance estimates. Online quotes can only be accurate if the customers provide accurate and real info about their car models and driving history. Lying about past driving incidents can make the price estimates to be lower, but when dealing with an insurance company lying to them is useless. Usually, insurance companies will do research about a potential customer before granting him coverage. Online quotes can be sorted easily. Although drivers are recommended to not choose a policy just based on its price, drivers can easily sort quotes by insurance price. Using brokerage websites will allow drivers to get quotes from multiple insurers, thus making the comparison faster and easier. For additional info, money-saving tips, and free car insurance quotes, visit https://compare-autoinsurance.Org/ Compare-autoinsurance.Org is an online provider of life, home, health, and auto insurance quotes. This website is unique because it does not simply stick to one kind of insurance provider, but brings the clients the best deals from many different online insurance carriers. In this way, clients have access to offers from multiple carriers all in one place: this website. On this site, customers have access to quotes for insurance plans from various agencies, such as local or nationwide agencies, brand names insurance companies, etc. "Online quotes can easily help drivers obtain better car insurance deals. All they have to do is to complete an online form with accurate and real info, then compare prices", said Russell Rabichev, Marketing Director of Internet Marketing Company. CONTACT: Company Name: Internet Marketing CompanyPerson for contact Name: Gurgu CPhone Number: (818) 359-3898Email: [email protected]: https://compare-autoinsurance.Org/ SOURCE: Compare-autoinsurance.Org View source version on accesswire.Com:https://www.Accesswire.Com/595055/What-Are-The-Main-Benefits-Of-Comparing-Car-Insurance-Quotes-Online View photos
to request, modification Contact us at Here or [email protected]