Reminding homeowners the need to keep their homes safe | Opinion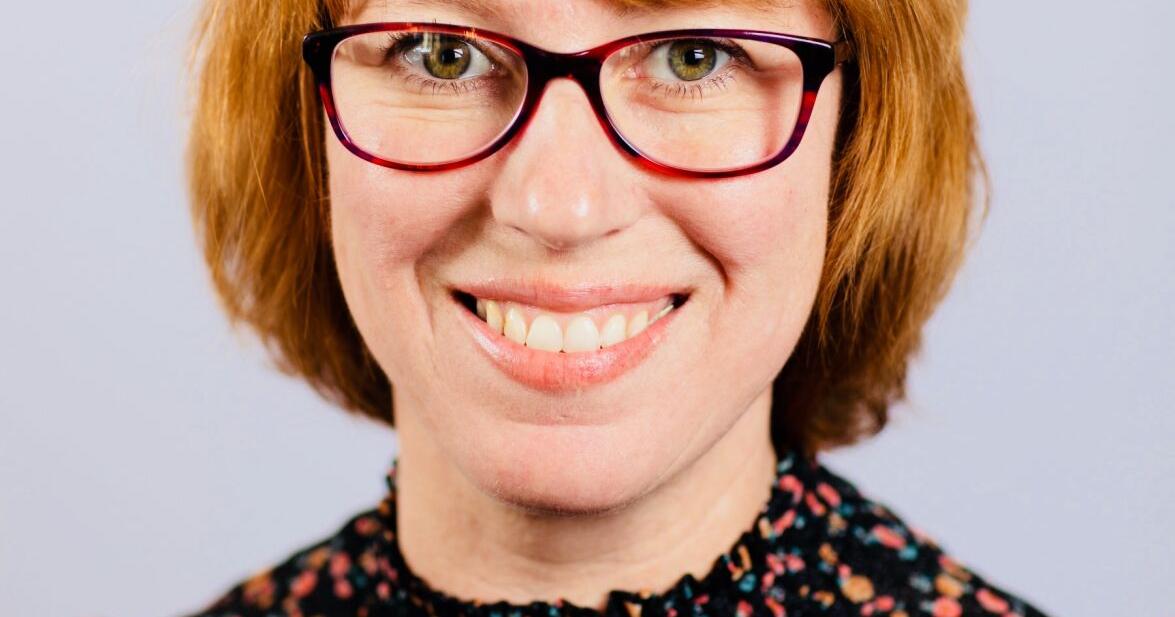 The California housing market is as tight as they come. There has been some slight population decline in recent years, but the beautiful beaches, parks, cities and weather continue to draw people to the nation's third largest state by area, where 39 million people still live in the Golden State. All natural beauty comes with risks: the potential for natural disasters like earthquakes, floods, and wildfires to damage our homes.
A recent report from the National Oceanic and Atmospheric Administration identified 20 separate climate or weather-related events that cost more than $1 billion each, making 2021 one of the costliest disaster years in US history. In the West, these included wildfires, severe flooding associated with storms, and more. In other words, if you own a home in California, you should be aware that the risks of your property being damaged by a natural disaster can be very high.
Earthquakes, for example, can cause hundreds of thousands of dollars in damage or displace your family from their home. Like all of California, the Central Valley—which is surrounded by faults—is an earthquake country. Shaking can start suddenly but has lasting effects.
Reports chronicle how difficult it is for residents to pay for repairs when a disaster strikes near the house — even if they have insurance. It's time to change our thinking about how to recover from these inevitable events (and hopefully the government will save us) and instead start planning how to reduce the likelihood or scale of damage to our homes in the first place.
Just saying people "should live in a safe area" is not practical. Sometimes it is impossible to locate a site that is not close to an earthquake fault or prone to drought – or live in a home built according to the latest building codes. This is especially true in many counties in California. For example, more than 47 percent of Kern County housing units were built before 1980, when statewide seismic building codes were established. As California embarks on a plan to add to its housing stock, it is clear that we need to strengthen and strengthen our existing homes to reduce the risk of them being damaged – not just for homeowners, but also to protect our communities.
Spring is in the air, when home projects and renovations are planned (a tax refund may be on your way). This is the perfect time to assess the weaknesses in your home and determine what you can do to strengthen it to withstand disaster.
• Adding simple supports and pulls into an old home's crawl space can strengthen it against earthquake vibrations. Prop seismic retrofits cost about $5,000 in Southern California and can prevent hundreds of thousands of dollars in repair costs from the kind of damage that could displace you and your family for months or years.
• You can protect your structure from wildfires by clearing the area within five feet of its perimeter, removing flammable materials, such as wood chips, and combustible landscaping and replacing them with decorative rocks and fire-resistant plants that will prevent flying embers from igniting. Install ventilation holes that prevent embers from entering your home and burning from the inside out. This could range from $500 to $3,000, depending on the size of your home. The Insurance Institute for Business and Home Safety charts a course in preparing your home for wildfires with low-cost, higher-cost solutions.
Other effective tips to help local homeowners avoid facing catastrophic bills don't necessarily involve a lot of money – just a little effort.
Check out these resources to help assess and reduce your home's risk of damage from natural disasters:
• The Insurance Information Institute's Resilience Accelerator: Homeowner's Risk Profile and the Governor's Office of Emergency Services MyHazards can help you understand the risks where you live and some recommended actions you can take.
• QuakeGrade.com helps home inspection professionals assess the extent of earthquake damage and offers suggestions for improvements.
• StrengthenMyHouse.com offers tips for preventing costly earthquake damage to older California homes.
• The FEMA website provides lists of safeguards to prepare your home for a variety of risks, and Ready.gov provides many resources, including risk mitigation strategies.
Sarah Sol is the director of media relations for the California Seismic Authority and Janet Ruiz is the director of strategic communications for the Insurance Information Institute.
Sources
2/ https://www.bakersfield.com/opinion/the-reminder-homeowners-need-to-keep-their-homes-safe/article_7dfcefd6-b9bc-11ec-a44e-b3db543da3ef.html
The mention sources can contact us to remove/changing this article
What Are The Main Benefits Of Comparing Car Insurance Quotes Online
LOS ANGELES, CA / ACCESSWIRE / June 24, 2020, / Compare-autoinsurance.Org has launched a new blog post that presents the main benefits of comparing multiple car insurance quotes. For more info and free online quotes, please visit https://compare-autoinsurance.Org/the-advantages-of-comparing-prices-with-car-insurance-quotes-online/ The modern society has numerous technological advantages. One important advantage is the speed at which information is sent and received. With the help of the internet, the shopping habits of many persons have drastically changed. The car insurance industry hasn't remained untouched by these changes. On the internet, drivers can compare insurance prices and find out which sellers have the best offers. View photos The advantages of comparing online car insurance quotes are the following: Online quotes can be obtained from anywhere and at any time. Unlike physical insurance agencies, websites don't have a specific schedule and they are available at any time. Drivers that have busy working schedules, can compare quotes from anywhere and at any time, even at midnight. Multiple choices. Almost all insurance providers, no matter if they are well-known brands or just local insurers, have an online presence. Online quotes will allow policyholders the chance to discover multiple insurance companies and check their prices. Drivers are no longer required to get quotes from just a few known insurance companies. Also, local and regional insurers can provide lower insurance rates for the same services. Accurate insurance estimates. Online quotes can only be accurate if the customers provide accurate and real info about their car models and driving history. Lying about past driving incidents can make the price estimates to be lower, but when dealing with an insurance company lying to them is useless. Usually, insurance companies will do research about a potential customer before granting him coverage. Online quotes can be sorted easily. Although drivers are recommended to not choose a policy just based on its price, drivers can easily sort quotes by insurance price. Using brokerage websites will allow drivers to get quotes from multiple insurers, thus making the comparison faster and easier. For additional info, money-saving tips, and free car insurance quotes, visit https://compare-autoinsurance.Org/ Compare-autoinsurance.Org is an online provider of life, home, health, and auto insurance quotes. This website is unique because it does not simply stick to one kind of insurance provider, but brings the clients the best deals from many different online insurance carriers. In this way, clients have access to offers from multiple carriers all in one place: this website. On this site, customers have access to quotes for insurance plans from various agencies, such as local or nationwide agencies, brand names insurance companies, etc. "Online quotes can easily help drivers obtain better car insurance deals. All they have to do is to complete an online form with accurate and real info, then compare prices", said Russell Rabichev, Marketing Director of Internet Marketing Company. CONTACT: Company Name: Internet Marketing CompanyPerson for contact Name: Gurgu CPhone Number: (818) 359-3898Email: [email protected]: https://compare-autoinsurance.Org/ SOURCE: Compare-autoinsurance.Org View source version on accesswire.Com:https://www.Accesswire.Com/595055/What-Are-The-Main-Benefits-Of-Comparing-Car-Insurance-Quotes-Online View photos
to request, modification Contact us at Here or [email protected]