Lebanon is sensitive to dangers of a high "earthquake" …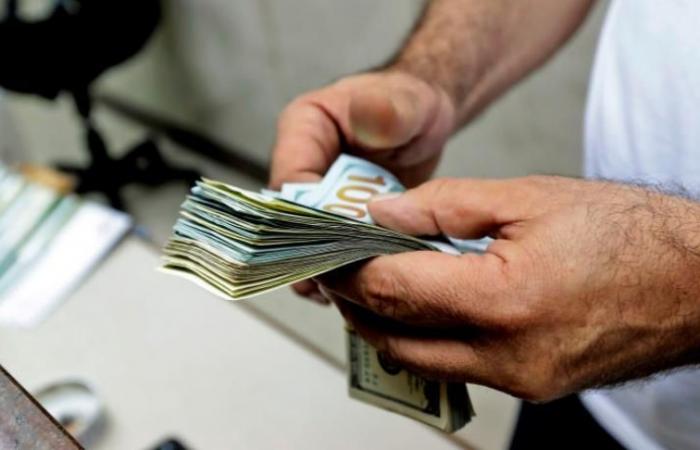 Ali Zainuddin wrote in Asharq Al-Awsat:
The sharp rise in prices in all areas of unsupported spending in the Lebanese market indicates the type of serious risks that will follow. The inability to provide the necessary funds allocated by the Central Bank to support financing of strategic commodities at a rate equivalent to only about 17 percent of the actual price of the dollar, and food commodities by about 45 percent. These correspondences are directly related to the continuous decline in the price of the Syrian Pound on the parallel exchange market.
The detailed data compiled by the Central Statistics Department showed that the prices of furniture, household appliances and home maintenance rose by 664 percent on an annual basis by the end of the eighth month of this year. Hotel and restaurant costs increased by more than 500 percent, clothing and footwear prices increased by 413 percent, accompanied by an increase in food prices by 367 percent, and tobacco prices increased by more than 400 percent.
The estimated calculations assume that whether the subsidy is permanently lifted or the market price is adopted for the dollar, a major shock will occur in the markets commensurate with these sharp rises in the prices of goods and non-subsidized materials, linked to the currency exchange rate and the fact that import covers about 80 percent of consumption needs the local. This automatically explains the severity of the achieved inflation, with the price of the dollar rising near the threshold of 9 thousand pounds, almost 6 times the official rate set at 1515 pounds.
The subsidy, which is threatened with cancellation before the end of the current year, due to the shrinking of the central bank's usable reserves of hard currencies to less than 3 billion dollars, is still contributing effectively to delaying the arrival of the state of "hyperinflation". The sharp price waves have not yet covered vital areas of household spending. On top of which are housing, transportation, communications and education, which was reflected in the curbing of the average price index up to 120 percent until the end of last August, thus accumulating a balance of about 230 percent, when calculating the percentage, which was achieved in the same period last year. Indeed, the Governor of the Banque du Liban, Riad Salameh, explicitly indicated that he had informed the government not to violate the compulsory reserves of banks in foreign currency for support purposes, indicating in the last monthly meeting with a board of directors, and the Association of Banks said, "This matter will allow him to subsidize it for a period of two or three months, especially fuel." Wheat and medicines at an exchange rate of 1,500 Lebanese pounds to one dollar, and foodstuffs at an exchange rate of 3,900 Lebanese pounds to one dollar, and he expressed his hope that "the government will complete the proposal for the cards in order to preserve the purchasing power of the most vulnerable groups in terms of living conditions."
Based on the concerns left by Salama's repeated warnings of stopping subsidies and stalling political solutions, markets, according to wholesalers, supermarket owners, stores and pharmacies, are still witnessing a remarkable demand from consumers to stock up on all kinds of support. Items such as flour, medicine and basic foodstuffs, in anticipation of immediate support lift. Instead, consumers have deliberately stored a "gallon" of gasoline despite the extreme risks of such behavior. There is also an open race between consumers and smugglers to obtain diesel, which is rare in gas stations, despite the continued import of quantities according to the usual tables of average consumption.
The financial data of the central bank's budget confirm the seriousness of the hemorrhage occurring in the stock of foreign exchange reserves at the central bank. According to the latest statistics, the value of BDL's external assets decreased by 32.68 percent, equivalent to $ 12.29 billion at the end of the third quarter of this year, compared to the level it was in the same period last year.
Thus, it is estimated that the sums that can be used for support are less than $ 3 billion, given the country's urgent foreign expenditures. Total reserves decreased to about $ 25.9 billion, including a $ 5 billion international debt portfolio. Given that "Eurobonds" (debt bonds in hard currency) are suspended as government debt and are not liquid until further notice, it is necessary not to count them within the liquidity of the reserve, which drops to about $ 20.9 billion, while the security of the "red line" is determined upon arrival. To compulsory reserve with the bank. Lebanon has dollar deposits in favor of bank clients. It currently amounts to about $ 17 billion in hard currency deposits, or about $ 114 billion.
These were the details of the news that Lebanon is sensitive to the dangers of a high "earthquake" … for today. We hope that we have succeeded by giving you the full details and information. To follow all our news, you can subscribe to the alerts system or to one of our different systems to provide you with everything new.
It is also worth noting that the original news has been published and is available on saudi24news and the editorial team at AlKhaleej Today has confirmed it and it has been modified, and it may have been completely transferred or quoted from it, and you can read and follow this news from its main source.
.


What Are The Main Benefits Of Comparing Car Insurance Quotes Online
LOS ANGELES, CA / ACCESSWIRE / June 24, 2020, / Compare-autoinsurance.Org has launched a new blog post that presents the main benefits of comparing multiple car insurance quotes. For more info and free online quotes, please visit https://compare-autoinsurance.Org/the-advantages-of-comparing-prices-with-car-insurance-quotes-online/ The modern society has numerous technological advantages. One important advantage is the speed at which information is sent and received. With the help of the internet, the shopping habits of many persons have drastically changed. The car insurance industry hasn't remained untouched by these changes. On the internet, drivers can compare insurance prices and find out which sellers have the best offers. View photos The advantages of comparing online car insurance quotes are the following: Online quotes can be obtained from anywhere and at any time. Unlike physical insurance agencies, websites don't have a specific schedule and they are available at any time. Drivers that have busy working schedules, can compare quotes from anywhere and at any time, even at midnight. Multiple choices. Almost all insurance providers, no matter if they are well-known brands or just local insurers, have an online presence. Online quotes will allow policyholders the chance to discover multiple insurance companies and check their prices. Drivers are no longer required to get quotes from just a few known insurance companies. Also, local and regional insurers can provide lower insurance rates for the same services. Accurate insurance estimates. Online quotes can only be accurate if the customers provide accurate and real info about their car models and driving history. Lying about past driving incidents can make the price estimates to be lower, but when dealing with an insurance company lying to them is useless. Usually, insurance companies will do research about a potential customer before granting him coverage. Online quotes can be sorted easily. Although drivers are recommended to not choose a policy just based on its price, drivers can easily sort quotes by insurance price. Using brokerage websites will allow drivers to get quotes from multiple insurers, thus making the comparison faster and easier. For additional info, money-saving tips, and free car insurance quotes, visit https://compare-autoinsurance.Org/ Compare-autoinsurance.Org is an online provider of life, home, health, and auto insurance quotes. This website is unique because it does not simply stick to one kind of insurance provider, but brings the clients the best deals from many different online insurance carriers. In this way, clients have access to offers from multiple carriers all in one place: this website. On this site, customers have access to quotes for insurance plans from various agencies, such as local or nationwide agencies, brand names insurance companies, etc. "Online quotes can easily help drivers obtain better car insurance deals. All they have to do is to complete an online form with accurate and real info, then compare prices", said Russell Rabichev, Marketing Director of Internet Marketing Company. CONTACT: Company Name: Internet Marketing CompanyPerson for contact Name: Gurgu CPhone Number: (818) 359-3898Email: [email protected]: https://compare-autoinsurance.Org/ SOURCE: Compare-autoinsurance.Org View source version on accesswire.Com:https://www.Accesswire.Com/595055/What-Are-The-Main-Benefits-Of-Comparing-Car-Insurance-Quotes-Online View photos
Picture Credit!
to request, modification Contact us at Here or [email protected]