First Person: I rescued over 1000 victims of trafficking |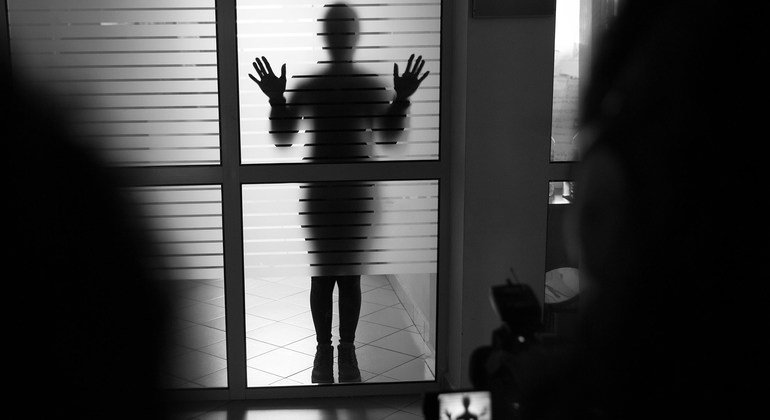 My position as head of the National Office for the Investigation of Trafficking in Persons in Lithuania was very challenging, but also very interesting. I would conduct and coordinate local and international police operations and investigations that led to the identification and rescue of victims.
We would get information that there was a potential exploitation case involving Lithuanians in a given country. We then contacted law enforcement authorities in that area and organized a rescue operation.
We had to act very quickly and prepare to move from one place to another. I had many days when breakfast, lunch and dinner would be in different places.
Be damaged
Sometimes I worked in secret, not wearing a police uniform. I remember having to run after a victim with heels on a street in the UK. I had to be careful not to break my leg.
Lithuanian criminal groups were very active in trafficking in human beings inside and outside the country at that time. They had very good connections with Albanian organized criminal groups, which operated throughout Europe.
I have calculated that in my career I have been involved in rescuing over a thousand victims of trafficking. Then I stopped counting. There were many lives damaged. I received a special police award for Saved Lives.
I retired from police after serving 22 years after reaching the highest possible position within the field, so by 2020 it was time to move to an international level and share the knowledge I had gained.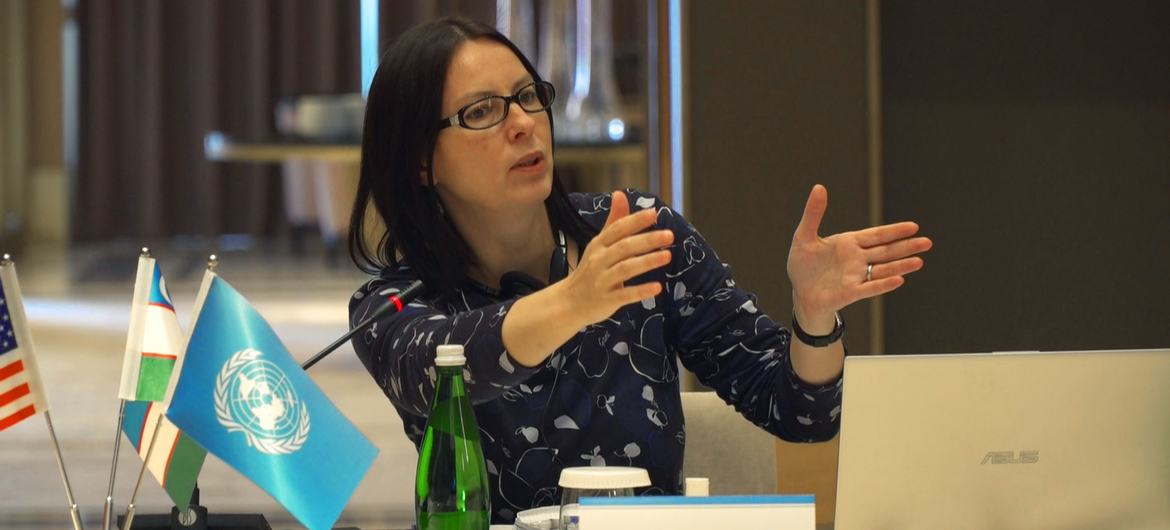 UNODC
Reda Sirgediene, UNODC Regional Advisor on Human Trafficking and Migrant Smuggling in Central Asia.
Increasing knowledge of trafficking in Central Asia
My tenure working in Tashkent, Uzbekistan, is different now. I do not have the kind of power I had as a national police officer, but I have authority on his behalf UNODC to co-operate with authorities in Central Asia and provide technical assistance to increase the capacity of regions to detect and investigate cases of trafficking in human beings.
I know a lot about this crime – how it is organized and the methods of traffickers. But to be successful in my new role, that was not enough.
Once I arrived in Central Asia, I had to understand the specifics of the region and consider the cultural and legal background in the context of human trafficking.
I had to learn about the different procedures and resources in the region to fight this crime and what investigative tools were available.
I now train and mentor officials working in the law enforcement and justice sectors, advise non-governmental organizations that support victims of trafficking, and support the development of anti-trafficking legislation and procedures.
Whatever is needed, I am here to help.
Investigation of all forms of trafficking
According to official data, the main destinations for people trafficked from Central Asia are Russia, Turkey, Kazakhstan and South Korea.
With the exception of Kazakhstan, which is also a destination country for victims from Central Asia, all countries in the region are source countries for trafficked people.
Most investigations are into cases of sexual exploitation and there are some detected cases of trafficking for labor exploitation.
I am trying to encourage the authorities to start investigating other forms of trafficking, such as trafficking for forced marriage, forced begging or involvement in forced criminal activities or armed groups.
Also, official data show that the majority of persons convicted of trafficking, especially in cases of sexual exploitation, are women. I want to find out more about this because I believe that behind these women can stand men who are the real organizers of the trafficking business. This is a region where culturally men take the lead.
Attracting people with promises
I would say traffickers are more sophisticated nowadays and more subtle.
They do not rely so much on the use of violence. They seduce victims with kind words and promises or pretend to be loved to trap them.
Early in my career, I experienced cruel cases in which victims were found hanged or beaten, sometimes to death. I saw signs of violence on their bodies. In other cases, the victims were drugged and then sexually exploited.
I worked on a case involving homeless Lithuanian men. They were given alcohol, sent to Spain, and forced to work on a remote farm. At night they were chained to radiators to escape.
Traffickers' methods are not only more sophisticated, but crime also generates higher profits.
For me this work will always be for the protection of human rights. It's what I know best.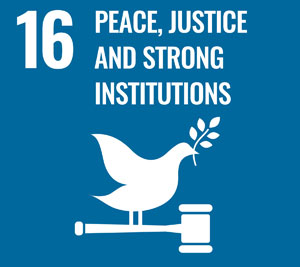 SDG 16: Peace, Justice and Strong Institutions
Objective 16 of Sustainable Development recognizes that conflict, insecurity, weak institutions and limited access to justice remain a significant threat to sustainable development.
It aims to reduce all forms of violence and deaths caused by that violence. It focuses on ending child abuse, exploitation, torture and trafficking.
It promotes the rule of law nationally and internationally and ensures equal access to justice for all
Sources
2/ https://news.un.org/en/story/2022/05/1118222
The mention sources can contact us to remove/changing this article
What Are The Main Benefits Of Comparing Car Insurance Quotes Online
LOS ANGELES, CA / ACCESSWIRE / June 24, 2020, / Compare-autoinsurance.Org has launched a new blog post that presents the main benefits of comparing multiple car insurance quotes. For more info and free online quotes, please visit https://compare-autoinsurance.Org/the-advantages-of-comparing-prices-with-car-insurance-quotes-online/ The modern society has numerous technological advantages. One important advantage is the speed at which information is sent and received. With the help of the internet, the shopping habits of many persons have drastically changed. The car insurance industry hasn't remained untouched by these changes. On the internet, drivers can compare insurance prices and find out which sellers have the best offers. View photos The advantages of comparing online car insurance quotes are the following: Online quotes can be obtained from anywhere and at any time. Unlike physical insurance agencies, websites don't have a specific schedule and they are available at any time. Drivers that have busy working schedules, can compare quotes from anywhere and at any time, even at midnight. Multiple choices. Almost all insurance providers, no matter if they are well-known brands or just local insurers, have an online presence. Online quotes will allow policyholders the chance to discover multiple insurance companies and check their prices. Drivers are no longer required to get quotes from just a few known insurance companies. Also, local and regional insurers can provide lower insurance rates for the same services. Accurate insurance estimates. Online quotes can only be accurate if the customers provide accurate and real info about their car models and driving history. Lying about past driving incidents can make the price estimates to be lower, but when dealing with an insurance company lying to them is useless. Usually, insurance companies will do research about a potential customer before granting him coverage. Online quotes can be sorted easily. Although drivers are recommended to not choose a policy just based on its price, drivers can easily sort quotes by insurance price. Using brokerage websites will allow drivers to get quotes from multiple insurers, thus making the comparison faster and easier. For additional info, money-saving tips, and free car insurance quotes, visit https://compare-autoinsurance.Org/ Compare-autoinsurance.Org is an online provider of life, home, health, and auto insurance quotes. This website is unique because it does not simply stick to one kind of insurance provider, but brings the clients the best deals from many different online insurance carriers. In this way, clients have access to offers from multiple carriers all in one place: this website. On this site, customers have access to quotes for insurance plans from various agencies, such as local or nationwide agencies, brand names insurance companies, etc. "Online quotes can easily help drivers obtain better car insurance deals. All they have to do is to complete an online form with accurate and real info, then compare prices", said Russell Rabichev, Marketing Director of Internet Marketing Company. CONTACT: Company Name: Internet Marketing CompanyPerson for contact Name: Gurgu CPhone Number: (818) 359-3898Email: [email protected]: https://compare-autoinsurance.Org/ SOURCE: Compare-autoinsurance.Org View source version on accesswire.Com:https://www.Accesswire.Com/595055/What-Are-The-Main-Benefits-Of-Comparing-Car-Insurance-Quotes-Online View photos
to request, modification Contact us at Here or [email protected]