Action Plan for COVID-19 – G7 Foreign Ministers, May 2022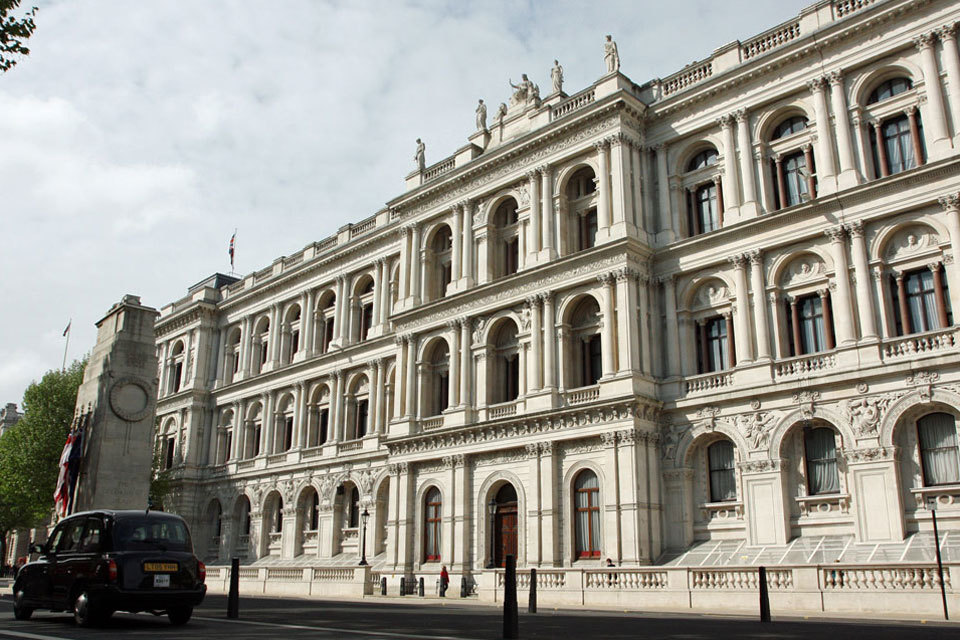 We, the G7 Foreign Ministers of Canada, France, Germany, Italy, Japan, the United Kingdom and the United States of America, and the High Representative of the European Union, have adopted the following Action Plan:
Much has already been achieved by our efforts to end the COVID-19 pandemic in 2022, with the global supply of vaccines now accelerating rapidly. However, significant gaps remain in the global response to the current health crisis. Challenges remain to address equality in this COVID-19 pandemic and preparedness for the next pandemic. As the G7, we have a special responsibility to work with implementing countries and economies to help address these gaps. Given the widespread impact of the pandemic, Foreign Ministers have a crucial role to play in ensuring that comprehensive, cross-sectoral and rapid action is taken.
Our contribution as foreign ministers to the G7's overall commitment to Global Health in 2022 will focus on jointly addressing gaps in the COVID-19 global vaccination campaign, including in critical contexts of the last mile and focusing on vulnerable, extending the emphasis and support for front-line health workers and necessary equipment. In line with other G7 initiatives, we will work with countries and the international community to begin planning for an ongoing response to COVID-19 for 2023 and beyond, to help build political commitment to preparedness for the future. .
This effort is in line with the WHO Global Vaccination Strategy and the commitment made by the G20 to the Rome Summit of Leaders in October 2021. To this end we are committed to:
VACCINE
We continue to accelerate our efforts to ensure equitable and rapid global distribution of safe, effective, quality-guaranteed and affordable vaccines, as well as access to complementary diagnostics, therapies and other essential health products in line with the needs of the country. duke:

Contributing to funding and support, by all means, the efforts of ACT-A and its COVAX platform, especially in low- and middle-income countries. The G7 has already secured and pledged $ 18.33 billion for ACT-A, of which $ 12.36 billion belongs to the COVAX vaccine pillar, including GAVI, CEPI, WHO and UNICEF.
Where necessary and available, the allocation of additional doses of safe and effective vaccines, without political affiliation, and the use of responsible vaccination practices. The G7 have already donated 1.18 billion doses and are ready to share additional doses, based on the needs and capacities of countries and the need to have an optimal global distribution of vaccines (procured by COVAX directly or through donations).

Close coordination with producers, COVAX, regional organizations and beneficiary countries and economies at all levels to support effective donor coordination efforts and to optimize the pace of production and further improve the allocation process, better alignment of deadlines for submission to the needs and capacities of the country and addressing issues such as e.g. longevity and increase transparency and visibility and phases of scheduled deliveries.
vaccination
Working with governments, the COVID-19 Vaccine Delivery Partnership and other relevant actors to support 115 countries in need, particularly the LIC, with $ 3.95 billion to address logistical, planning and human resource challenges in the last mile for ensure that vaccines become current vaccines, including:

Supporting places with syringes and other assistive devices;
Providing evidence-based training on vaccine safety and efficacy; and build capacity for front-line health and care workers, expanding the front-line health care workforce;
Building trust in public institutions and combating misinformation and misinformation on the ground through engagement with communities and tailored information campaigns, based on scientific and factual evidence;
Improving logistics through public-private partnerships (cold chains);
Improve coordination of concrete field measures between donors and implementing agencies to avoid duplication and synergy between the various activities, led by WHO and other multilateral actors involved, as appropriate;
Integrate measures within strengthened health systems to ensure that the delivery of the COVID-19 vaccine does not weaken other critical health measures, but rather strengthens national immunization systems;
Support national and sub-national campaigns towards the 70% target, giving priority to coverage between health and front-line health workers, the elderly and compromised immunity.

Leaving no one behind in our global vaccination campaign, paying particular attention to historically marginalized and vulnerable groups, especially refugees, rural communities and women and girls, especially those living in crisis or humanitarian contexts, and called for the full operationalization of COVAX Humanitarian Buffer, a valuable measure of the last resort to reach the most vulnerable communities and humanitarian environments.
Protecting health care workers in the first line and sustaining the strengthening of national health systems, e.g. supporting intelligence and surveillance capacities at all levels.
VACCINE PRODUCTION
Increase sustainable local and regional production capacities in developing countries, through partnerships for voluntary technology transfers with mutually agreed terms and other relevant forms of support with an emphasis on supporting sustainable long-term capacity building for safe, effective vaccines and quality guaranteed for COVID-19, as well as broader vaccines and essential medical needs such as antivirals, allowing us to be flexible in responding to this and future pandemics.
Therefore, we are committed to supporting a diversified production of global vaccines by supporting capacities in low- and middle-income countries through knowledge sharing, expertise and funding.
We will coordinate closely with other like-minded partners, international and UN organizations, as well as multilateral and regional initiatives to join our efforts. The G7 Foreign Ministers recognize the criticism of the response to the COVID-19 pandemic, and in parallel with the capacity building and global health security architecture for the future.
Sources
2/ https://www.gov.uk/government/news/action-plan-on-covid-19-g7-foreign-ministers-may-2022
The mention sources can contact us to remove/changing this article
What Are The Main Benefits Of Comparing Car Insurance Quotes Online
LOS ANGELES, CA / ACCESSWIRE / June 24, 2020, / Compare-autoinsurance.Org has launched a new blog post that presents the main benefits of comparing multiple car insurance quotes. For more info and free online quotes, please visit https://compare-autoinsurance.Org/the-advantages-of-comparing-prices-with-car-insurance-quotes-online/ The modern society has numerous technological advantages. One important advantage is the speed at which information is sent and received. With the help of the internet, the shopping habits of many persons have drastically changed. The car insurance industry hasn't remained untouched by these changes. On the internet, drivers can compare insurance prices and find out which sellers have the best offers. View photos The advantages of comparing online car insurance quotes are the following: Online quotes can be obtained from anywhere and at any time. Unlike physical insurance agencies, websites don't have a specific schedule and they are available at any time. Drivers that have busy working schedules, can compare quotes from anywhere and at any time, even at midnight. Multiple choices. Almost all insurance providers, no matter if they are well-known brands or just local insurers, have an online presence. Online quotes will allow policyholders the chance to discover multiple insurance companies and check their prices. Drivers are no longer required to get quotes from just a few known insurance companies. Also, local and regional insurers can provide lower insurance rates for the same services. Accurate insurance estimates. Online quotes can only be accurate if the customers provide accurate and real info about their car models and driving history. Lying about past driving incidents can make the price estimates to be lower, but when dealing with an insurance company lying to them is useless. Usually, insurance companies will do research about a potential customer before granting him coverage. Online quotes can be sorted easily. Although drivers are recommended to not choose a policy just based on its price, drivers can easily sort quotes by insurance price. Using brokerage websites will allow drivers to get quotes from multiple insurers, thus making the comparison faster and easier. For additional info, money-saving tips, and free car insurance quotes, visit https://compare-autoinsurance.Org/ Compare-autoinsurance.Org is an online provider of life, home, health, and auto insurance quotes. This website is unique because it does not simply stick to one kind of insurance provider, but brings the clients the best deals from many different online insurance carriers. In this way, clients have access to offers from multiple carriers all in one place: this website. On this site, customers have access to quotes for insurance plans from various agencies, such as local or nationwide agencies, brand names insurance companies, etc. "Online quotes can easily help drivers obtain better car insurance deals. All they have to do is to complete an online form with accurate and real info, then compare prices", said Russell Rabichev, Marketing Director of Internet Marketing Company. CONTACT: Company Name: Internet Marketing CompanyPerson for contact Name: Gurgu CPhone Number: (818) 359-3898Email: [email protected]: https://compare-autoinsurance.Org/ SOURCE: Compare-autoinsurance.Org View source version on accesswire.Com:https://www.Accesswire.Com/595055/What-Are-The-Main-Benefits-Of-Comparing-Car-Insurance-Quotes-Online View photos
to request, modification Contact us at Here or [email protected]