Former Danish Foreign Minister Uffe Ellemann-Jensen has died at the age of 80.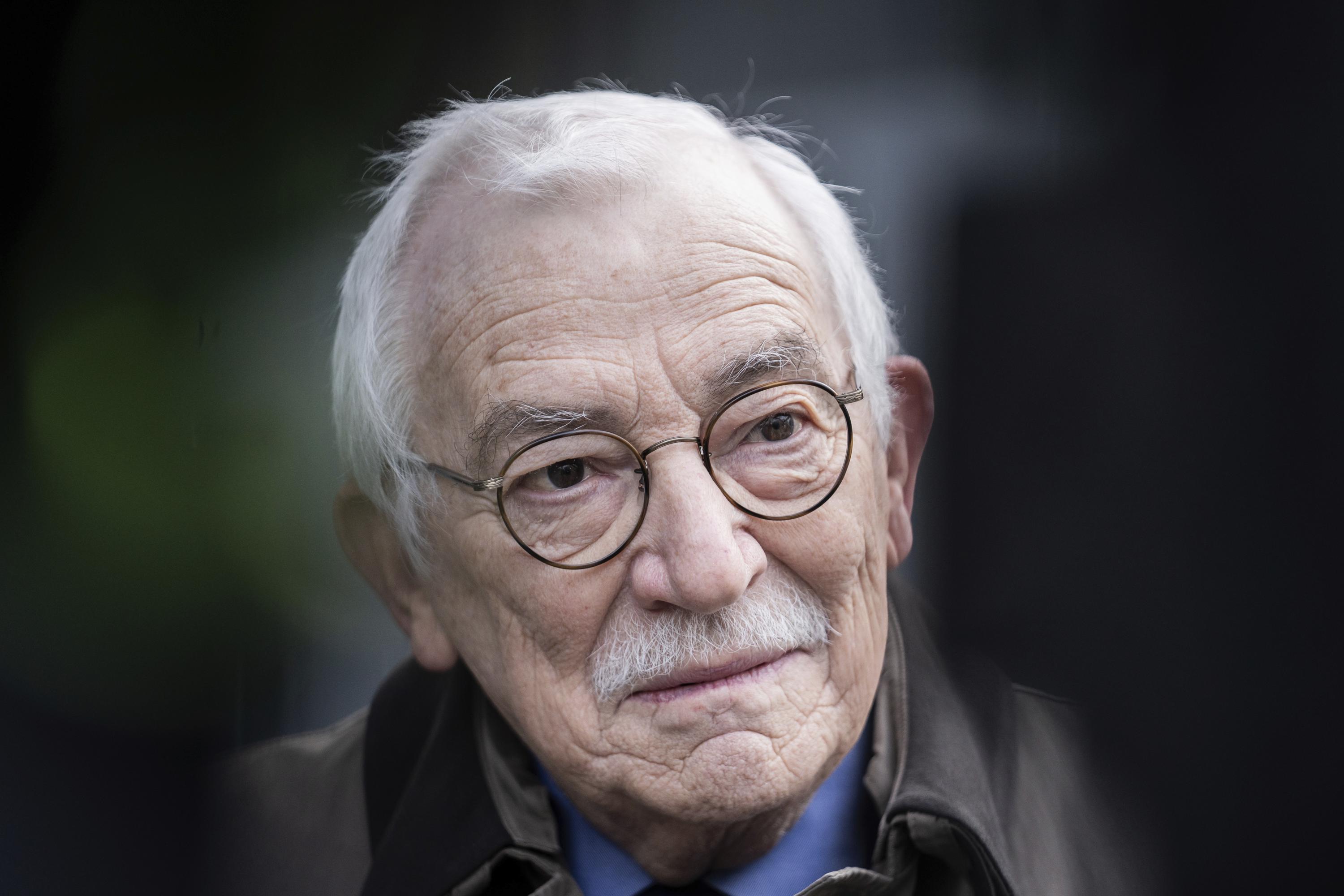 HELSINKI (AP) Uffe Ellemann-Jensen, who was Denmark's foreign minister for more than 10 years from the early 1980s and was considered one of the leading politicians of the Nordic regions in the final phase of the Cold War, has died. . He was 80.
The conservative-liberal Venstre party, which Ellemann-Jensen led from 1984-1998, said in a brief statement Sunday that he died overnight after a long illness. The cause of death was not immediately given.
Danish Prime Minister Mette Frederiksen said in a statement that Ellemann-Jensen, Denmark's foreign minister from 1982 to 1993, was a shrewd politician, a great personality and a man of great courage.
He skillfully represented our country during the Cold War, Frederiksen said, stressing that Ellemann-Jensen insisted that Denmark should remain committed to common NATO policies, and he called for maintaining close transatlantic ties between Europe and United States.
Now that the war has returned to the European continent, his voice for a strong, secure and democratic Europe seems clearer than ever, she added.
Ellemann-Jensen, born in 1941, was very close to becoming Denmark's prime minister in 1998 after his party lost the general election and the role of negotiating leader to form the government with less than 100 votes. The bitter defeat pushed him to abandon his party leadership and leave Danish politics.
In the international arena in the late 1980s, as the Cold War was coming to an end, he profiled himself as a strong European advocate for the independence of the Baltic states and later of the Soviet republics of Estonia, Latvia and Lithuania.
He also managed to persuade a majority in the Danish parliament to actively support the US-led coalition during the 1991 Gulf War.
His active foreign policy measures and push to promote the interests of Denmark, a nation of 5.8 million people, led to his policies being called the Ellemann Jensen doctrine, which reflected the idea of ​​promoting the ability of small countries to gain influence. in the world order.
In 1995, Ellemann-Jensen was the candidate for the post of NATO Secretary General. He received the support of the US government, but France blocked his candidacy, preferring the Spanish candidate, Javier Solana, causing the biggest disappointment and loss in the career of Danish politicians.
Ellemann-Jensen has left behind his wife, Alice Vestergaard, four children and 10 grandchildren.
___
This story has been corrected to show that his last name is Ellemann-Jensen, not Elleman-Jensen.
Sources
2/ https://apnews.com/article/government-and-politics-obituaries-24e49af4e922507dc09fdbef7156724d
The mention sources can contact us to remove/changing this article
What Are The Main Benefits Of Comparing Car Insurance Quotes Online
LOS ANGELES, CA / ACCESSWIRE / June 24, 2020, / Compare-autoinsurance.Org has launched a new blog post that presents the main benefits of comparing multiple car insurance quotes. For more info and free online quotes, please visit https://compare-autoinsurance.Org/the-advantages-of-comparing-prices-with-car-insurance-quotes-online/ The modern society has numerous technological advantages. One important advantage is the speed at which information is sent and received. With the help of the internet, the shopping habits of many persons have drastically changed. The car insurance industry hasn't remained untouched by these changes. On the internet, drivers can compare insurance prices and find out which sellers have the best offers. View photos The advantages of comparing online car insurance quotes are the following: Online quotes can be obtained from anywhere and at any time. Unlike physical insurance agencies, websites don't have a specific schedule and they are available at any time. Drivers that have busy working schedules, can compare quotes from anywhere and at any time, even at midnight. Multiple choices. Almost all insurance providers, no matter if they are well-known brands or just local insurers, have an online presence. Online quotes will allow policyholders the chance to discover multiple insurance companies and check their prices. Drivers are no longer required to get quotes from just a few known insurance companies. Also, local and regional insurers can provide lower insurance rates for the same services. Accurate insurance estimates. Online quotes can only be accurate if the customers provide accurate and real info about their car models and driving history. Lying about past driving incidents can make the price estimates to be lower, but when dealing with an insurance company lying to them is useless. Usually, insurance companies will do research about a potential customer before granting him coverage. Online quotes can be sorted easily. Although drivers are recommended to not choose a policy just based on its price, drivers can easily sort quotes by insurance price. Using brokerage websites will allow drivers to get quotes from multiple insurers, thus making the comparison faster and easier. For additional info, money-saving tips, and free car insurance quotes, visit https://compare-autoinsurance.Org/ Compare-autoinsurance.Org is an online provider of life, home, health, and auto insurance quotes. This website is unique because it does not simply stick to one kind of insurance provider, but brings the clients the best deals from many different online insurance carriers. In this way, clients have access to offers from multiple carriers all in one place: this website. On this site, customers have access to quotes for insurance plans from various agencies, such as local or nationwide agencies, brand names insurance companies, etc. "Online quotes can easily help drivers obtain better car insurance deals. All they have to do is to complete an online form with accurate and real info, then compare prices", said Russell Rabichev, Marketing Director of Internet Marketing Company. CONTACT: Company Name: Internet Marketing CompanyPerson for contact Name: Gurgu CPhone Number: (818) 359-3898Email: [email protected]: https://compare-autoinsurance.Org/ SOURCE: Compare-autoinsurance.Org View source version on accesswire.Com:https://www.Accesswire.Com/595055/What-Are-The-Main-Benefits-Of-Comparing-Car-Insurance-Quotes-Online View photos
to request, modification Contact us at Here or [email protected]