The group seeks living wages, labor rights for the 2026 World Cup – NBC New York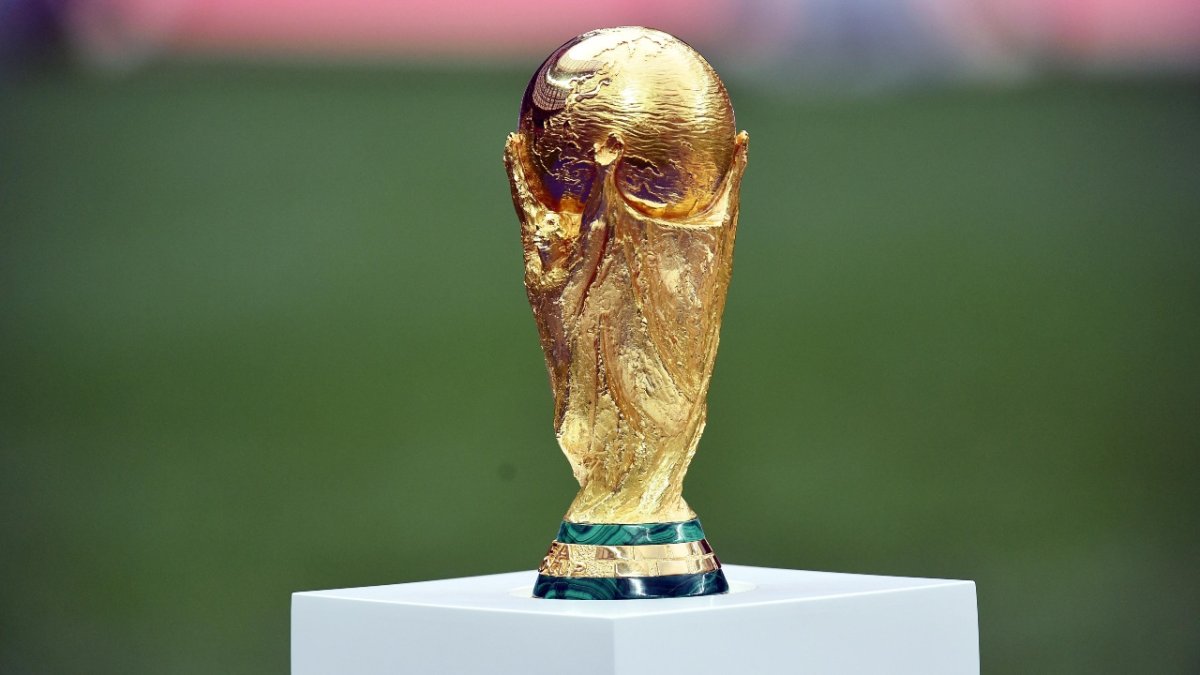 With this year's World Cup in Qatar obscured by labor and human rights issues, there is a push for North American cities rewarded with games for the 2026 tournament to commit to sustainable wages, equal employment and protection. workers.
The Dignity 2026 Coalition has brought together groups including the AFL-CIO, Human Rights Watch and the Independent Supporters Council to work with FIFA and individual host cities in the United States, Canada and Mexico.
The coalition has met several times in recent months with international football governing bodies to discuss its commitment to these issues. With the announcement in the last weeks of the 16 cities that will host the games, the effort has become more targeted.
They say FIFA is listening, but has not vowed to demand minimum standards.
That means looking at fair living wages, targeted local employment, strong health and safety protections, and deals that ensure workers have a voice at work. So we have given them about nine points that we would like to see implemented in all host cities. Because one of the things we found is that cities have not received guidance on what expectations are, said Cathy Feingold, director of the international department at AFL-CIO. And so we think the best way to deal with this is to make sure there are very clear binding frameworks that unite all the host cities.
FIFA did not respond to a request for comment.
This year's World Cup starts in November. Critics say the first World Cup in the Middle East is problematic because of Qatar's history of human and labor rights abuses. There have been widespread reports of migrant worker abuse having built about $ 200 billion in projects involving stadiums, transportation and other infrastructure.
Qatari and FIFA officials have said the World Cup has accelerated positive changes in the laws and society of nations. And indeed, the nation has introduced a minimum wage and dismantled the kafala sponsorship system that obliges workers with their employer.
The US, Canada and Mexico bid for the World Cup included a 90-page plan to address human rights. Some of the groups in Dignity 2026 were involved in formulating the plans.
We know very well that what is on paper does not always mean what is put into practice. And so what we are gathered together to do is to really translate that document that at this point is not binding and make sure it is implemented in the host cities, Feingold said.
Four years ago, when the joint bid was issued, there were concerns about the implications of then-President Donald Trumps orders banning travel to the United States from a number of Muslim-majority countries. Trump later assured FIFA that the trip to the event would not be disrupted and President Joseph Biden subsequently canceled the orders.
Of growing concern are U.S. laws in several states targeting the LGBTQ community, including laws affecting transgender children and athletes, as well as measures affecting reproductive rights and access to voting.
In Canada, the marginalization of indigenous communities is under scrutiny, while Mexico has struggled to reign in fans who use homophobic calls in football matches.
Dan Hunt, president of FC Dallas and head of that city's bid committee, said the 2026 World Cup is unique because the stadiums are already in place, so there will be no massive construction projects. The Dallas area offer centered around the AT&T Stadium in Arlington, home to NFL Dallas Cowboys.
Hunt said the Dallas committee has included human rights in its bid, including ensuring the LGBTQ community has a voice. The bidding committee was also concerned about the sex trafficking that often occurs around major events, he said.
There are things we should focus on about workers here, Hunt said. Employee safety is a major issue facing every company. So more on that for that.
Minky Worden, director of global initiatives at Human Rights Watch, said the World Cup is a unique opportunity to shed light on human and workers' rights and pave the way for change.
The World Cup should not be a human rights horror show, Worden said. We have the example of the World Cup in Russia without LGBT rights, without workers' rights, North Korean slaves building the St. Petersburg stadium. We have the example of Qatar currently without migrant workers' rights, thousands of dead, without LGBT rights, without women's rights and by the way, without freedom of the press.
So the idea is, for God's love, can we do better?
Sources
2/ https://www.nbcnewyork.com/news/sports/group-asks-for-living-wages-labor-rights-for-2026-world-cup/3749574/
The mention sources can contact us to remove/changing this article
What Are The Main Benefits Of Comparing Car Insurance Quotes Online
LOS ANGELES, CA / ACCESSWIRE / June 24, 2020, / Compare-autoinsurance.Org has launched a new blog post that presents the main benefits of comparing multiple car insurance quotes. For more info and free online quotes, please visit https://compare-autoinsurance.Org/the-advantages-of-comparing-prices-with-car-insurance-quotes-online/ The modern society has numerous technological advantages. One important advantage is the speed at which information is sent and received. With the help of the internet, the shopping habits of many persons have drastically changed. The car insurance industry hasn't remained untouched by these changes. On the internet, drivers can compare insurance prices and find out which sellers have the best offers. View photos The advantages of comparing online car insurance quotes are the following: Online quotes can be obtained from anywhere and at any time. Unlike physical insurance agencies, websites don't have a specific schedule and they are available at any time. Drivers that have busy working schedules, can compare quotes from anywhere and at any time, even at midnight. Multiple choices. Almost all insurance providers, no matter if they are well-known brands or just local insurers, have an online presence. Online quotes will allow policyholders the chance to discover multiple insurance companies and check their prices. Drivers are no longer required to get quotes from just a few known insurance companies. Also, local and regional insurers can provide lower insurance rates for the same services. Accurate insurance estimates. Online quotes can only be accurate if the customers provide accurate and real info about their car models and driving history. Lying about past driving incidents can make the price estimates to be lower, but when dealing with an insurance company lying to them is useless. Usually, insurance companies will do research about a potential customer before granting him coverage. Online quotes can be sorted easily. Although drivers are recommended to not choose a policy just based on its price, drivers can easily sort quotes by insurance price. Using brokerage websites will allow drivers to get quotes from multiple insurers, thus making the comparison faster and easier. For additional info, money-saving tips, and free car insurance quotes, visit https://compare-autoinsurance.Org/ Compare-autoinsurance.Org is an online provider of life, home, health, and auto insurance quotes. This website is unique because it does not simply stick to one kind of insurance provider, but brings the clients the best deals from many different online insurance carriers. In this way, clients have access to offers from multiple carriers all in one place: this website. On this site, customers have access to quotes for insurance plans from various agencies, such as local or nationwide agencies, brand names insurance companies, etc. "Online quotes can easily help drivers obtain better car insurance deals. All they have to do is to complete an online form with accurate and real info, then compare prices", said Russell Rabichev, Marketing Director of Internet Marketing Company. CONTACT: Company Name: Internet Marketing CompanyPerson for contact Name: Gurgu CPhone Number: (818) 359-3898Email: [email protected]: https://compare-autoinsurance.Org/ SOURCE: Compare-autoinsurance.Org View source version on accesswire.Com:https://www.Accesswire.Com/595055/What-Are-The-Main-Benefits-Of-Comparing-Car-Insurance-Quotes-Online View photos
to request, modification Contact us at Here or [email protected]