Breaking down international barriers with DeReader – Energy News for the US Oil and Gas Industry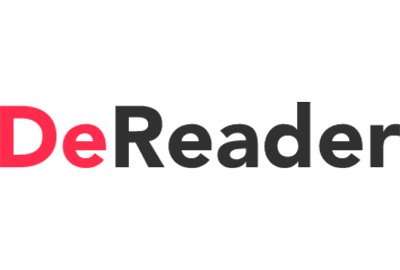 DeReaderallows you to store and share information with anyone regardless of distance. This mobile and desktop application provides a complete solution for field work and more. Eliminate paperwork from your life. Attach your physical assets to any accompanying documentation. Share it with anyone, anywhere.
Approximately 65% ​​of Fortune 500 companies have an international presence, and surveys have shown that over 55% of small businesses have international customers. In an increasingly globalized world, there's no denying that expanding your brand overseas can lead to more profits, higher ROIs, lower operating costs and more opportunities.
How DeReader can help you on an international level.
Businesses can easily enter new markets due to improvements in technology and transportation, changes in consumer preferences, and the adoption of asset management systems. Asset management systems like DeReader allow businesses to improve operational efficiency, increase productivity and reduce communication barriers.
Asset and Inventory Management: Keep track of vehicles, equipment, machinery and any other depreciable assets. DeReaders editable QR code allows you to easily update your asset maintenance and tracking information. The app also allows you to monitor your inventory and make changes from anywhere in the world, now you can collaborate with all members in your supply chain, regardless of where they are located.
Expand your talent base and hire internationally: With DeReader, you're not limited by your geographic location. Now you can hire talent from all over the world. The app allows your local team to collaborate effortlessly with international team members.
Increase customer satisfaction by providing 24/7 customer support: Time zones make it difficult for businesses to connect with customers. By adding a DeReader QR code to any product page, your customer can get information about that product in seconds without having to contact support.
Other uses for DeReader
DeReader's unique QR code differs from standard QR codes. You can attach, edit and modify information within the code at any time using the mobile or desktop app.
Businesses can post a DeReader QR code outside their store or on their website to keep customers updated and informed of new store policies or product and service information.
As we move away from traditional office work, we've had to incorporate new technologies to help us transition to a hybrid work model. DeReader has given us the opportunity to work at home, in the office or outside. Use the code to share information with your team regardless of distance.
Use DeReader in your everyday life, attach a QR code to a vehicle you want to sell and include any necessary details about your car, or simply share memories with friends and loved ones using the easy-to-share QR code.
Remove barriers with DeReader and connect and share information with coworkers, clients, family and friends, and anyone with an Internet connection.
Check out our how-to:https://energynow.ca/2022/02/how-it-works-a-step-by-step-guide-to-managing-your-assets-with-dereader/
Eliminate geographic barriers and seamlessly manage your assets with the DeReaders mobile and desktop app. Whether you want to collaborate with colleagues overseas, or off-site, DeReader lets you connect with anyone anywhere, regardless of distance. Visithttps://www.dereader.ca/for more information!
Download DeReader through the Apple App Store or Google Play today:


Lisa Balash
Title:co
Phone:403-575-0027
Email:[email protected]
Jim Williams
Title:co
Phone:403-575-0027
Email:[email protected]
Share this:
---
More news articles
Sources
2/ https://energynow.com/2022/10/removing-international-barriers-with-dereader/
The mention sources can contact us to remove/changing this article
What Are The Main Benefits Of Comparing Car Insurance Quotes Online
LOS ANGELES, CA / ACCESSWIRE / June 24, 2020, / Compare-autoinsurance.Org has launched a new blog post that presents the main benefits of comparing multiple car insurance quotes. For more info and free online quotes, please visit https://compare-autoinsurance.Org/the-advantages-of-comparing-prices-with-car-insurance-quotes-online/ The modern society has numerous technological advantages. One important advantage is the speed at which information is sent and received. With the help of the internet, the shopping habits of many persons have drastically changed. The car insurance industry hasn't remained untouched by these changes. On the internet, drivers can compare insurance prices and find out which sellers have the best offers. View photos The advantages of comparing online car insurance quotes are the following: Online quotes can be obtained from anywhere and at any time. Unlike physical insurance agencies, websites don't have a specific schedule and they are available at any time. Drivers that have busy working schedules, can compare quotes from anywhere and at any time, even at midnight. Multiple choices. Almost all insurance providers, no matter if they are well-known brands or just local insurers, have an online presence. Online quotes will allow policyholders the chance to discover multiple insurance companies and check their prices. Drivers are no longer required to get quotes from just a few known insurance companies. Also, local and regional insurers can provide lower insurance rates for the same services. Accurate insurance estimates. Online quotes can only be accurate if the customers provide accurate and real info about their car models and driving history. Lying about past driving incidents can make the price estimates to be lower, but when dealing with an insurance company lying to them is useless. Usually, insurance companies will do research about a potential customer before granting him coverage. Online quotes can be sorted easily. Although drivers are recommended to not choose a policy just based on its price, drivers can easily sort quotes by insurance price. Using brokerage websites will allow drivers to get quotes from multiple insurers, thus making the comparison faster and easier. For additional info, money-saving tips, and free car insurance quotes, visit https://compare-autoinsurance.Org/ Compare-autoinsurance.Org is an online provider of life, home, health, and auto insurance quotes. This website is unique because it does not simply stick to one kind of insurance provider, but brings the clients the best deals from many different online insurance carriers. In this way, clients have access to offers from multiple carriers all in one place: this website. On this site, customers have access to quotes for insurance plans from various agencies, such as local or nationwide agencies, brand names insurance companies, etc. "Online quotes can easily help drivers obtain better car insurance deals. All they have to do is to complete an online form with accurate and real info, then compare prices", said Russell Rabichev, Marketing Director of Internet Marketing Company. CONTACT: Company Name: Internet Marketing CompanyPerson for contact Name: Gurgu CPhone Number: (818) 359-3898Email: [email protected]: https://compare-autoinsurance.Org/ SOURCE: Compare-autoinsurance.Org View source version on accesswire.Com:https://www.Accesswire.Com/595055/What-Are-The-Main-Benefits-Of-Comparing-Car-Insurance-Quotes-Online View photos
to request, modification Contact us at Here or [email protected]