Oldham girl with rare blood disorder receives life-changing support from North West transfusion programme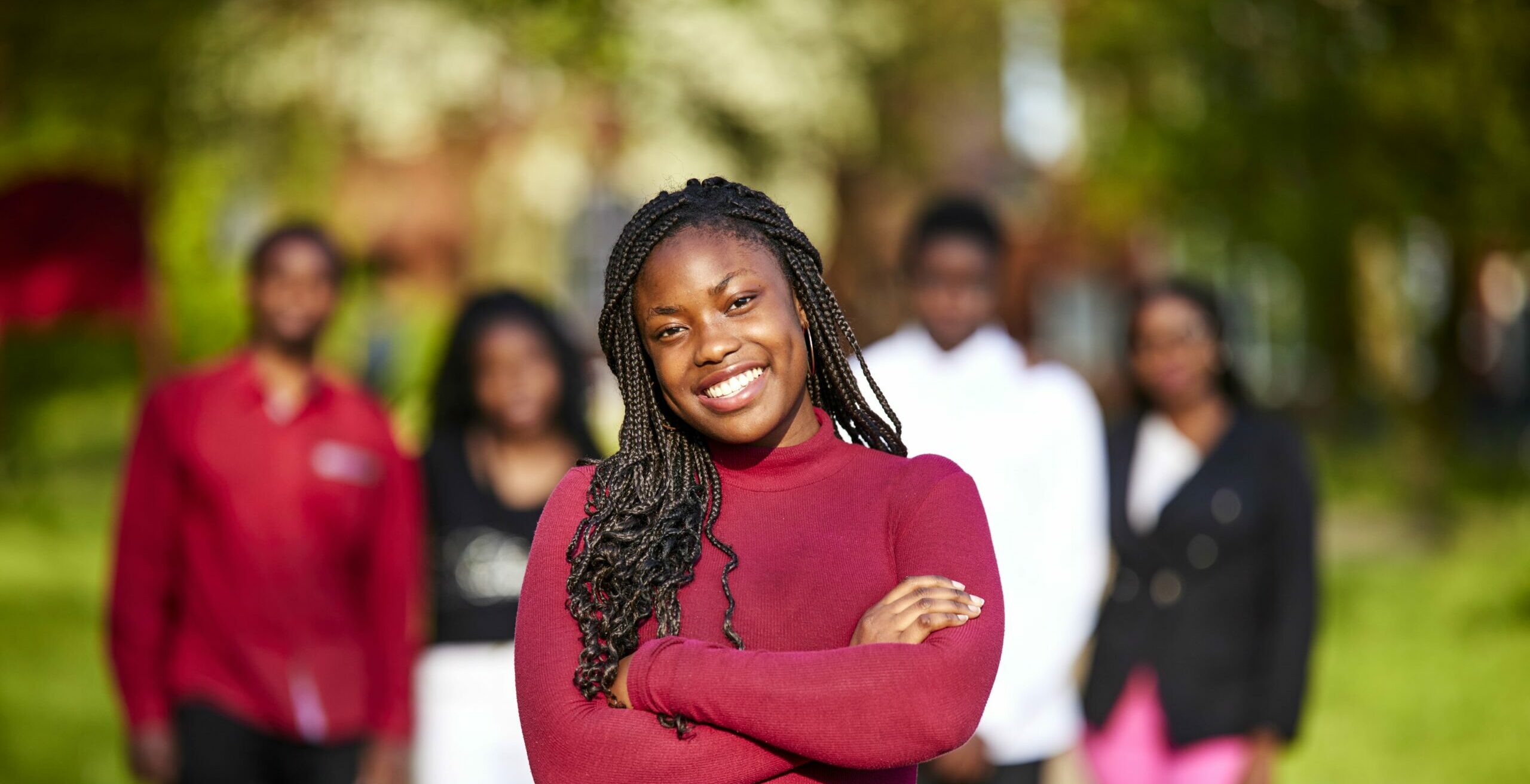 People living with a serious blood condition in the North West are benefiting from a new service offering emergency red blood cell transfusions 24/7.
The collaboration between NHS Blood and Transplant (NHSBT) and Manchester University NHS Foundation Trust (MFT) is a lifeline for patients living with sickle cell disease.
Sickle cell disease (SCD) is the fastest growing genetic blood disorder in the country and is more prevalent in people of black heritage. The severe, lifelong condition can cause organ failure, stroke, vision loss and can be fatal.
Tiffany Salako, 16, from Oldham, was diagnosed with SCD as a baby. Growing up she experienced many painful episodes, known as seizures, which affected her breathing and ability to walk.
She was hospitalized on several occasions but was unable to receive regular blood transfusions due to the risk of dangerous iron build-up in her blood.
At the age of 14, Tiffany was placed on the red cell exchange program at Manchester Royal Infirmary and part of her blood is replaced with donor blood every six weeks, a treatment that does not carry the same risks for her blood levels. iron.
Tiffany, who is studying Alevels at Oldham Sixth Form College, said: Exchanges have made such a difference in my life. I am much more active now.
The pain of a crisis can be excruciating. During the bad times I felt like I couldn't breathe, it was very scary.
Now, after a blood exchange I feel fine and all weakness is gone. I still have pain sometimes, but I haven't had a seizure or been hospitalized since. I can lead a normal life.
I had never thought about blood donors before, but now I know the difference they make to people like me. I am grateful to anyone who donates blood.
Patients living with SCD produce abnormally shaped red blood cells that can cause problems because they don't live as long as healthy blood cells and can block blood vessels.
Some patients with severe SCD require a whole blood transfusion, known as red blood cell exchange (RCX), to remove the defective cells and replace them with healthy cells from donors using a machine .
Some patients either require this routinely for the rest of their lives to help prevent or reduce painful symptoms and complications, or as an occasion in life-threatening situations where a patient becomes very unwell.
There are over 615 people being treated for SCD in hospitals across the North West of England.
These patients are now benefiting from the collaboration between the NHSBT Therapeutic Apheresis Services and the MFT in its role as one of the UK's Hemoglobinopathies Co-ordinating Centers (HCC).
This partnership includes a outreach program that enables patients to receive treatment at a hospital near them, without having to travel to Manchester on a regular basis or in the event of an emergency.
The partnership also provides out-of-hours emergency services for patients in the Manchester region.
Dr Joseph Sharif, consultant haematologist at MFT, said:
We are delighted to be working with NHSBT to create a 24/7 automated emergency red cell exchange service across the region.
Sickle cell disease is a serious condition and people with SCD are at risk of serious complications and can become extremely ill without treatment, but most hospitals do not have the facilities to offer this.
"This new service agreement and referral pathway ensures that patients can now access this vital emergency treatment at a hospital near them across the North West."
However, as cases of SCD rise across the country, the need for regular blood donors, especially from people of black heritage, is increasing.
Teresa Baines, TAS Chief Nursing Officer and Deputy Chief Nurse from NHS Blood and Transplant said: This program would not be possible without the generosity of people who donate blood.
The NHS always needs new donors, and we especially need more donors of black heritage to help sickle cell patients like Tiffany who need ethnically matched blood. I would encourage anyone who is able to donate blood to come forward and help save lives.
Darren Banks, Chair of the MFT Sickle Cell and Thalassemia Services Partnership Board, welcomed the announcement:
This is an important step forward in increasing the NHS support available to Sickle Cell patients in the North West, but we must recognize that much more work needs to be done to help address the inequalities that remain today.
Key to this is the partnership work of various organizations and groups who are actively working with communities affected by sickle cell disease. Such developments HOW it shows what can be done to benefit people across the region.
If you would like to become a blood donor, you can register today and book an appointment by visiting blood.co.ukby downloading the GiveBloodNHS app or calling 0300 123 23 23.
Sources
2/ https://mft.nhs.uk/2023/05/23/oldham-girl-with-rare-blood-condition-receives-life-changing-support-from-north-west-wide-transfusion-programme/
The mention sources can contact us to remove/changing this article
What Are The Main Benefits Of Comparing Car Insurance Quotes Online
LOS ANGELES, CA / ACCESSWIRE / June 24, 2020, / Compare-autoinsurance.Org has launched a new blog post that presents the main benefits of comparing multiple car insurance quotes. For more info and free online quotes, please visit https://compare-autoinsurance.Org/the-advantages-of-comparing-prices-with-car-insurance-quotes-online/ The modern society has numerous technological advantages. One important advantage is the speed at which information is sent and received. With the help of the internet, the shopping habits of many persons have drastically changed. The car insurance industry hasn't remained untouched by these changes. On the internet, drivers can compare insurance prices and find out which sellers have the best offers. View photos The advantages of comparing online car insurance quotes are the following: Online quotes can be obtained from anywhere and at any time. Unlike physical insurance agencies, websites don't have a specific schedule and they are available at any time. Drivers that have busy working schedules, can compare quotes from anywhere and at any time, even at midnight. Multiple choices. Almost all insurance providers, no matter if they are well-known brands or just local insurers, have an online presence. Online quotes will allow policyholders the chance to discover multiple insurance companies and check their prices. Drivers are no longer required to get quotes from just a few known insurance companies. Also, local and regional insurers can provide lower insurance rates for the same services. Accurate insurance estimates. Online quotes can only be accurate if the customers provide accurate and real info about their car models and driving history. Lying about past driving incidents can make the price estimates to be lower, but when dealing with an insurance company lying to them is useless. Usually, insurance companies will do research about a potential customer before granting him coverage. Online quotes can be sorted easily. Although drivers are recommended to not choose a policy just based on its price, drivers can easily sort quotes by insurance price. Using brokerage websites will allow drivers to get quotes from multiple insurers, thus making the comparison faster and easier. For additional info, money-saving tips, and free car insurance quotes, visit https://compare-autoinsurance.Org/ Compare-autoinsurance.Org is an online provider of life, home, health, and auto insurance quotes. This website is unique because it does not simply stick to one kind of insurance provider, but brings the clients the best deals from many different online insurance carriers. In this way, clients have access to offers from multiple carriers all in one place: this website. On this site, customers have access to quotes for insurance plans from various agencies, such as local or nationwide agencies, brand names insurance companies, etc. "Online quotes can easily help drivers obtain better car insurance deals. All they have to do is to complete an online form with accurate and real info, then compare prices", said Russell Rabichev, Marketing Director of Internet Marketing Company. CONTACT: Company Name: Internet Marketing CompanyPerson for contact Name: Gurgu CPhone Number: (818) 359-3898Email: [email protected]: https://compare-autoinsurance.Org/ SOURCE: Compare-autoinsurance.Org View source version on accesswire.Com:https://www.Accesswire.Com/595055/What-Are-The-Main-Benefits-Of-Comparing-Car-Insurance-Quotes-Online View photos
to request, modification Contact us at Here or [email protected]