650,000 families reduce childcare costs by using tax-free childcare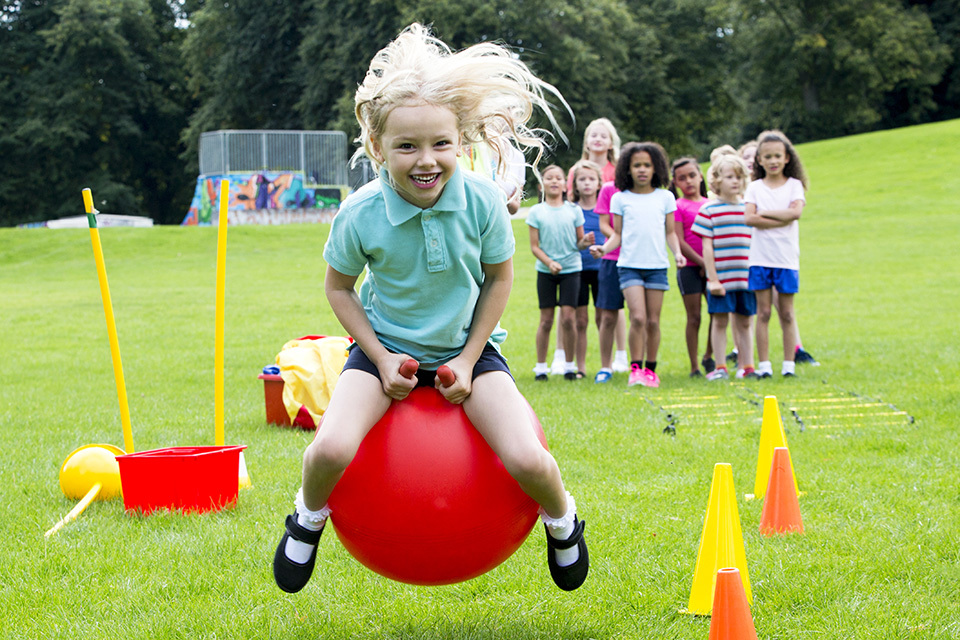 Tax-free childcare saved 649,935 families on their childcare costs during the 2022-2023 tax year, an increase of more than 137,500 on the previous year, according to the latest statistics published by HM Revenue and Customs (HMRC) today (24 May 2023). .
With thousands more families benefiting from the government year on year, HMRC is reminding eligible working families of the financial support available to pay for approved childcare, including holiday clubs, breakfast clubs and after school , babysitters and nurseries. Last year, £533m of government cash was shared with families across the UK who saved money on their childcare bills.
Working families with children up to the age of 11 or 16 if their child has a disability can save up to £2,000 a year per child or £4,000 a year if their child is disabled.
For every 8 paid into a tax-free Childcare account, families automatically receive a government allowance of 2. Families can save up to 500 every 3 months for each child or 1000 if their child is disabled.
This is one of the many ways the government is easing the cost of living for people across the country as it takes action to halve inflation this year, which is currently putting pressure on household budgets.
Victoria Atkins, Financial Secretary to the Treasury, said:
While thousands more working families are taking advantage of Tax-Free Childcare, which is making a real difference to their childcare bills, many more are missing out on the help they're entitled to.
Parents should check their eligibility and apply online; recharging can make a big difference to working families at a time when they need it most.
Myrtle Lloyd, HMRC's Director General of Customer Services, said:
Tax-free childcare is a flexible benefit for families, allowing them to save towards the cost of childcare throughout the year and use it when they need it. It can be a real boost to the household budget of working families. Search Tax Free Childcare on GOV.UK and sign up today.
More than a million families can qualify for tax-free childcare. Households that are not registered should check their eligibility and register to start saving today.
Opening a tax-free childcare account is simple and can be done online in about 20 minutes. Money can be deposited at any time of the year to be used immediately, or whenever needed. Unused money in the account can be withdrawn at any time.
Go to GOV.UK to register and get started.
It follows new plans announced earlier this year to extend the government's offer of 30 hours of free childcare per week so that working parents of children aged over 9 months until the start of school can access support.
The government provides help for families. Check GOV.UK to find out what living support costs, including benefits childcare costs.
Further information
The latest Tax Free Childcare statistics are published today (24 May 2023). Data is available up to March 2023. Almost 650,000 families across the UK saved on childcare costs during the 2022-2023 tax year.
For more information about Tax Free Childcare and how to sign up.
Parents and carers can qualify for tax-free Childcare if they:
have a child or children up to 11 years old. They cease to be eligible on September 1 after their 11th birthday. If their child is disabled, they can get up to £4,000 a year until September 1 after their 16th birthday.

earn, or expect to earn, at least the national minimum wage or the living wage for 16 hours a week, on average

each earning under 100,000 a year

don't get tax credit, Universal Credit or childcare vouchers
Each eligible child requires their own tax-free Childcare account. If families have more than one eligible child, they will need to register an account for each child. The government top-up is then applied to deposits made per child, not per family.
Account holders must confirm that their details are updated every three months to continue receiving top-up from the government.
Childcare providers can also register for a childcare provider account via GOV.UK to receive payments from parents and carers through the scheme.
Sources
2/ https://www.gov.uk/government/news/650000-families-cut-childcare-costs-using-tax-free-childcare
The mention sources can contact us to remove/changing this article
What Are The Main Benefits Of Comparing Car Insurance Quotes Online
LOS ANGELES, CA / ACCESSWIRE / June 24, 2020, / Compare-autoinsurance.Org has launched a new blog post that presents the main benefits of comparing multiple car insurance quotes. For more info and free online quotes, please visit https://compare-autoinsurance.Org/the-advantages-of-comparing-prices-with-car-insurance-quotes-online/ The modern society has numerous technological advantages. One important advantage is the speed at which information is sent and received. With the help of the internet, the shopping habits of many persons have drastically changed. The car insurance industry hasn't remained untouched by these changes. On the internet, drivers can compare insurance prices and find out which sellers have the best offers. View photos The advantages of comparing online car insurance quotes are the following: Online quotes can be obtained from anywhere and at any time. Unlike physical insurance agencies, websites don't have a specific schedule and they are available at any time. Drivers that have busy working schedules, can compare quotes from anywhere and at any time, even at midnight. Multiple choices. Almost all insurance providers, no matter if they are well-known brands or just local insurers, have an online presence. Online quotes will allow policyholders the chance to discover multiple insurance companies and check their prices. Drivers are no longer required to get quotes from just a few known insurance companies. Also, local and regional insurers can provide lower insurance rates for the same services. Accurate insurance estimates. Online quotes can only be accurate if the customers provide accurate and real info about their car models and driving history. Lying about past driving incidents can make the price estimates to be lower, but when dealing with an insurance company lying to them is useless. Usually, insurance companies will do research about a potential customer before granting him coverage. Online quotes can be sorted easily. Although drivers are recommended to not choose a policy just based on its price, drivers can easily sort quotes by insurance price. Using brokerage websites will allow drivers to get quotes from multiple insurers, thus making the comparison faster and easier. For additional info, money-saving tips, and free car insurance quotes, visit https://compare-autoinsurance.Org/ Compare-autoinsurance.Org is an online provider of life, home, health, and auto insurance quotes. This website is unique because it does not simply stick to one kind of insurance provider, but brings the clients the best deals from many different online insurance carriers. In this way, clients have access to offers from multiple carriers all in one place: this website. On this site, customers have access to quotes for insurance plans from various agencies, such as local or nationwide agencies, brand names insurance companies, etc. "Online quotes can easily help drivers obtain better car insurance deals. All they have to do is to complete an online form with accurate and real info, then compare prices", said Russell Rabichev, Marketing Director of Internet Marketing Company. CONTACT: Company Name: Internet Marketing CompanyPerson for contact Name: Gurgu CPhone Number: (818) 359-3898Email: [email protected]: https://compare-autoinsurance.Org/ SOURCE: Compare-autoinsurance.Org View source version on accesswire.Com:https://www.Accesswire.Com/595055/What-Are-The-Main-Benefits-Of-Comparing-Car-Insurance-Quotes-Online View photos
to request, modification Contact us at Here or [email protected]