ZSL joins the United Nations Treaty negotiations to end plastic pollution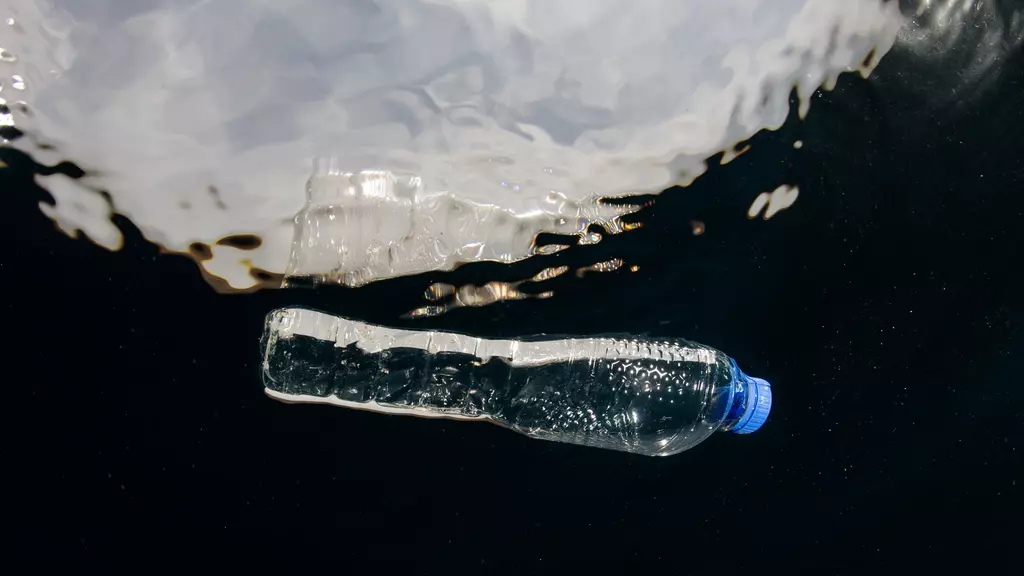 ZSL Marine Program Manager Fiona Llewellyn explores how representatives from around the world are coming together to tackle plastic pollution
Why is plastic pollution such a big problem?
Plastic is at the forefront of three interconnected planetary crises we currently face: climate change, biodiversity loss and pollution.
Humans are mismanaging and polluting the world with plastic at an alarming rate. As a material that is designed to last, once plastic is dumped, dumped or leaked into the environment, it stays there for hundreds of years damaging the natural environment and eventually breaking down into microplastics, which continue to have a negative effect on the lives of wild ecosystems and the planet.
Of particular concern is that these negative impacts are only likely to increase, as plastic production rates are expected to triple by 2060 unless action is taken. However, substantial work is being done to resolve this crisis.
A United Nations Global Treaty
Over the next two years, representatives from around the world will gather in a series of United Nations (UN) negotiations to develop a new, legally binding international treaty to end plastic pollution.
The ZSL team is traveling to Paris on May 28 to participate in the second round of negotiations for this important new Treaty.
With over 10 years of experience working on the impacts of plastic pollution on wildlife and the environment, we will contribute scientific expertise, data and insights to the negotiations and work to ensure that biodiversity and people are at the heart of this treaty. exciting news. .
Why should we tackle plastic pollution?
It is now widely recognized that plastic pollution is a major threat to the environment, with 14 million tonnes of plastic entering the ocean each year, and over 900 different animal species have been documented to be adversely affected by plastic through ingestion, entanglement, injury and mortality. , from turtles, to sharks, to corals, whales and dolphins. If we don't stop this level of pollution, there will be more plastic than fish in the ocean by 2050.
What is the UN Plastics Treaty?
In March 2022, a meeting of the UN Environment Assembly in Nairobi saw member states agree to a resolution entitled Ending plastic pollution: Towards a legally binding instrumentstarting the process for an International Negotiating Committee (INC) to develop a legally binding UN Treaty on Plastic Pollution by the end of 2024.
The goal of the INC process is to create a legally binding agreement with a full life cycle approach to plastics looking at the issue from the creation and use of petrochemicals to production, use and disposal, along with the role of the circular economy and enabling consumption stable. and management.
If successfully adopted, this Treaty could be the major international turning point in the battle against plastic pollution and its impact on the natural environment.
How is ZSL working to tackle plastic pollution?
We are very excited to be part of the discussion on this new global Treaty to end plastic pollution. As an international wildlife conservation organisation, in the run-up to Paris, ZSL is gathering insights from colleagues and partners around the world and a key priority for us is to ensure these voices are heard in the negotiations.
For more than 10 years, ZSL's conservation and policy team has worked to understand the impacts of plastic on marine wildlife and ecosystems, how it moves through our systems, into and across the ocean, and where it accumulates. We have worked with local communities in project sites around the world to study, document and mitigate these impacts and test interventions to stop plastics from entering the environment in the first place through systemic change and community-led approaches.
Projects such as #One lessNet-Works (now Coast 4C), Ocean Project, and Sea in Burim have informed this understanding and aided the global fight against plastic pollution.
Much of this work has focused on the misuse and mismanagement of single-use plastics that are used only once before being thrown away, and are often thrown away with rubbish, such as water bottles and food and product packaging. All over the world we've documented single-use plastic items washing up on shores from remote islands in the Indian Ocean, to the River Thames here in London.
A strong treaty will reduce the impacts of plastic pollution on wildlife
For the Treaty to be effective in protecting biodiversity, people and the planet, a systemic approach is needed that transforms the way plastic supply chains are regulated and operate to turn off plastic pollution at source and stop it from entering the environment in order to first and this is one of the main elements for which ZSL will strive strongly.
We will also work hard to ensure that the agreed objectives of the Treaty are supported by science and evidence, and that the appropriate financial mechanisms (supported by industry and governments) are in place to allow action to be taken effectively after the Treaty it is agreed.
What else?
The ZSL delegation will be extremely busy throughout the week of negotiations in Paris, seeking and gathering as much information as possible to bring to colleagues and partners in the ZSL. This will inform our next steps and the areas we will focus on collaboratively to achieve our ambitious goals of eliminating plastic pollution for nature, people and future generations. Watch this space!
Sources
2/ https://www.zsl.org/news-and-events/feature/zsl-joins-united-nations-treaty-negotiations-end-plastic-pollution
The mention sources can contact us to remove/changing this article
What Are The Main Benefits Of Comparing Car Insurance Quotes Online
LOS ANGELES, CA / ACCESSWIRE / June 24, 2020, / Compare-autoinsurance.Org has launched a new blog post that presents the main benefits of comparing multiple car insurance quotes. For more info and free online quotes, please visit https://compare-autoinsurance.Org/the-advantages-of-comparing-prices-with-car-insurance-quotes-online/ The modern society has numerous technological advantages. One important advantage is the speed at which information is sent and received. With the help of the internet, the shopping habits of many persons have drastically changed. The car insurance industry hasn't remained untouched by these changes. On the internet, drivers can compare insurance prices and find out which sellers have the best offers. View photos The advantages of comparing online car insurance quotes are the following: Online quotes can be obtained from anywhere and at any time. Unlike physical insurance agencies, websites don't have a specific schedule and they are available at any time. Drivers that have busy working schedules, can compare quotes from anywhere and at any time, even at midnight. Multiple choices. Almost all insurance providers, no matter if they are well-known brands or just local insurers, have an online presence. Online quotes will allow policyholders the chance to discover multiple insurance companies and check their prices. Drivers are no longer required to get quotes from just a few known insurance companies. Also, local and regional insurers can provide lower insurance rates for the same services. Accurate insurance estimates. Online quotes can only be accurate if the customers provide accurate and real info about their car models and driving history. Lying about past driving incidents can make the price estimates to be lower, but when dealing with an insurance company lying to them is useless. Usually, insurance companies will do research about a potential customer before granting him coverage. Online quotes can be sorted easily. Although drivers are recommended to not choose a policy just based on its price, drivers can easily sort quotes by insurance price. Using brokerage websites will allow drivers to get quotes from multiple insurers, thus making the comparison faster and easier. For additional info, money-saving tips, and free car insurance quotes, visit https://compare-autoinsurance.Org/ Compare-autoinsurance.Org is an online provider of life, home, health, and auto insurance quotes. This website is unique because it does not simply stick to one kind of insurance provider, but brings the clients the best deals from many different online insurance carriers. In this way, clients have access to offers from multiple carriers all in one place: this website. On this site, customers have access to quotes for insurance plans from various agencies, such as local or nationwide agencies, brand names insurance companies, etc. "Online quotes can easily help drivers obtain better car insurance deals. All they have to do is to complete an online form with accurate and real info, then compare prices", said Russell Rabichev, Marketing Director of Internet Marketing Company. CONTACT: Company Name: Internet Marketing CompanyPerson for contact Name: Gurgu CPhone Number: (818) 359-3898Email: [email protected]: https://compare-autoinsurance.Org/ SOURCE: Compare-autoinsurance.Org View source version on accesswire.Com:https://www.Accesswire.Com/595055/What-Are-The-Main-Benefits-Of-Comparing-Car-Insurance-Quotes-Online View photos
to request, modification Contact us at Here or [email protected]