Watcombe Beach reopens to the public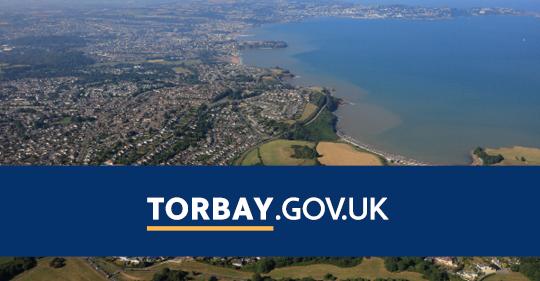 Watcombe Beach has officially reopened to the public following repair work and the creation of a new access point.
Located on the edge of Torquay, it was closed by Torbay Council in February 2020 after storms and heavy rain destroyed much of the footpath and steps leading to the beach, making it difficult to access the beach safely.
Groundwork South Trust, Watcombe ward councillors, SWISCo and council staff worked in partnership to carry out the necessary remedial works, which included diverting problem water flows that were causing damage to the existing footpath.
Led by the charity Groundwork South Trust, labor intensive work was carried out to remove the damaged concrete steps and replace them with new steps made from locally sourced logs.
The repair works were partly funded by Torbay Council. The project also received £5,080 from the UK Government through the UK Prosperity Shared Fund, of which Torbay has received a total of £1,764,043 to invest in local projects over three years.
The fund is a central pillar of the UK governments high-level agenda and its main aim is to build pride in the country and increase life chances across the UK. TDA is managing the Torbays UKSPF Investment Plan on behalf of Torbay Council, overseeing the procurement, distribution of funds and managing contracts for those organizations delivering the project.
Councilor Chris Lewis, Cabinet Member for Local Services and Economic Growth for Torbay Council, said: We were delighted that people can enjoy Watcombe Beach again, especially with the start of the summer school holidays. Torbay boasts 22 miles of stunning coastline and over 20 secluded beaches and coves. It's one of the many reasons why the English Riviera is such a great place to live and why thousands of tourists visit the area every year. As a Council, we are committed to protecting these beautiful natural places and making them as accessible and inclusive as possible so that everyone can experience them.
Davina Luther, Engagement Manager at Groundwork South, said: "Two separate pieces of work have been undertaken to divert the flow to prevent damage to the stairwell. This work was stress tested last winter and has now allowed the pitch to be rebuilt. Groundwork South Trust and SWISCo have worked closely over the previous two years to achieve this. Approximately 30,000 was spent during this period to divert the stream. The local community and nearby neighborhood councilors have helped monitor the effectiveness of these works once they are implemented. This is a great example of how local government, community and environmental charities can work together to protect local treasures and I look forward to seeing Torbay families, school groups and scouts come in and enjoy this beautiful beach."
The beach officially reopened on Friday 21 July 2023.
---
Share this page:
Share on Facebook
Share on Twitter
Share on Pinterest
Share on LinkedIn
Share on Reddit
Print this pageListen to the website
Sources
2/ https://www.torbay.gov.uk/news/pr8936/
The mention sources can contact us to remove/changing this article
What Are The Main Benefits Of Comparing Car Insurance Quotes Online
LOS ANGELES, CA / ACCESSWIRE / June 24, 2020, / Compare-autoinsurance.Org has launched a new blog post that presents the main benefits of comparing multiple car insurance quotes. For more info and free online quotes, please visit https://compare-autoinsurance.Org/the-advantages-of-comparing-prices-with-car-insurance-quotes-online/ The modern society has numerous technological advantages. One important advantage is the speed at which information is sent and received. With the help of the internet, the shopping habits of many persons have drastically changed. The car insurance industry hasn't remained untouched by these changes. On the internet, drivers can compare insurance prices and find out which sellers have the best offers. View photos The advantages of comparing online car insurance quotes are the following: Online quotes can be obtained from anywhere and at any time. Unlike physical insurance agencies, websites don't have a specific schedule and they are available at any time. Drivers that have busy working schedules, can compare quotes from anywhere and at any time, even at midnight. Multiple choices. Almost all insurance providers, no matter if they are well-known brands or just local insurers, have an online presence. Online quotes will allow policyholders the chance to discover multiple insurance companies and check their prices. Drivers are no longer required to get quotes from just a few known insurance companies. Also, local and regional insurers can provide lower insurance rates for the same services. Accurate insurance estimates. Online quotes can only be accurate if the customers provide accurate and real info about their car models and driving history. Lying about past driving incidents can make the price estimates to be lower, but when dealing with an insurance company lying to them is useless. Usually, insurance companies will do research about a potential customer before granting him coverage. Online quotes can be sorted easily. Although drivers are recommended to not choose a policy just based on its price, drivers can easily sort quotes by insurance price. Using brokerage websites will allow drivers to get quotes from multiple insurers, thus making the comparison faster and easier. For additional info, money-saving tips, and free car insurance quotes, visit https://compare-autoinsurance.Org/ Compare-autoinsurance.Org is an online provider of life, home, health, and auto insurance quotes. This website is unique because it does not simply stick to one kind of insurance provider, but brings the clients the best deals from many different online insurance carriers. In this way, clients have access to offers from multiple carriers all in one place: this website. On this site, customers have access to quotes for insurance plans from various agencies, such as local or nationwide agencies, brand names insurance companies, etc. "Online quotes can easily help drivers obtain better car insurance deals. All they have to do is to complete an online form with accurate and real info, then compare prices", said Russell Rabichev, Marketing Director of Internet Marketing Company. CONTACT: Company Name: Internet Marketing CompanyPerson for contact Name: Gurgu CPhone Number: (818) 359-3898Email: [email protected]: https://compare-autoinsurance.Org/ SOURCE: Compare-autoinsurance.Org View source version on accesswire.Com:https://www.Accesswire.Com/595055/What-Are-The-Main-Benefits-Of-Comparing-Car-Insurance-Quotes-Online View photos
to request, modification Contact us at Here or [email protected]