Muslim teen hits Ahmadi doctor, injures 3 over 'religious differences' in Pakistan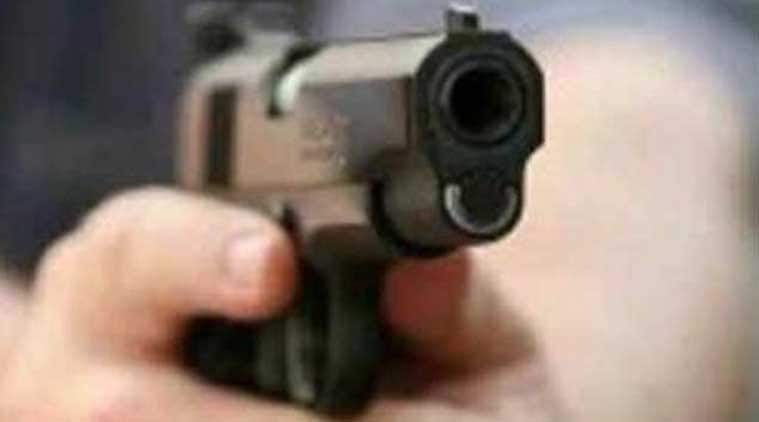 By: PTI | Lahore |

November 20, 2020 10:57:17 PM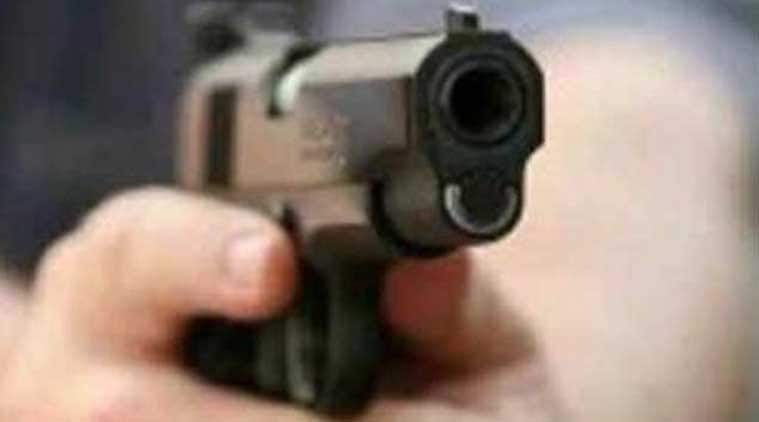 During the shooting, 31-year-old Tahir Ahmad, a doctor who did his MBBS from Russia, died on the spot, while his father Tariq Ahmad and two uncles were wounded by bullets.
A doctor belonging to Pakistani Ahmadi minority community was shot dead, while his father and two uncles were injured when a teenage Muslim boy opened fire on them for "religious differences" in the country's Punjab province on Friday, police said.
According to police, members of the Ahmadi family were returning to their home after Friday prayers in Murh Balochan in Nankana Sahib, about 80km from Lahore, when an armed teenage boy opened fire indiscriminately on them.
During the shooting, 31-year-old Tahir Ahmad, a doctor who did his MBBS from Russia, died on the spot, while his father Tariq Ahmad and two uncles were wounded by bullets.
Police have arrested the attacker, aged between 16 and 17 years. He lives in the same neighborhood as the Ahmadi family and is apparently inspired by radical views against Ahmadis, police said.
"The suspect was taken into custody and he confessed that he attacked his family because of religious differences. Beingshte ascertaining whether the teenager had attacked the Ahmadis himself or he was following someone else's instructions,? said a senior police official.
Community spokesman Ahmadi Saleem-ud-Din strongly condemned the attack and said there had been a wave of anti-Ahmadi campaign in Pakistan.
"In some recent events, speakers have openly incited participants to kill Ahmadis. In recent months, members of the Ahmadi community have been increasingly targeted because of their faith. The Imran Khan government has turned a blind eye to such activities. This is the fourth killing of a member of the Ahmadi community because of his faith in Pakistan in recent months. "There are many other incidents of violence, when Ahmadi was injured or faced serious property loss," he said.
The Ahmadi community has demanded that the government curb hate followers who act with impunity.
"At the same time, the government must implement its own hate campaign laws on social media, which are widely used for this purpose. "The safety and security of every citizen in Pakistan is the responsibility of the government and Ahmad is a law-abiding citizen of this country who should receive the same rights and protection as any other citizen of Pakistan," Saleem-ud-Din said.
The Ahmadi faith was established in the Indian subcontinent in the 19th century by Mirza Ghulam Ahmad, whose followers believe he was a prophet.
Pakistan's parliament declared Ahmadis non-Muslims in 1974. Since then, Ahmadis have been consistently targeted by Islamic extremists in this Muslim-majority country in attacks that have drawn condemnation from human rights groups.
Attacks targeting members of the Ahmadiya community have seen an increase in recent months, Dawn News reported.
Last month, a Ahmadi professor was shot dead in a targeted attack in Peshawar, ostensibly for his religious beliefs.
In July, a U.S. citizen, Tahir Naseem, was shot dead by a teenager in a Peshawar courtroom. It later emerged that the deceased was said to have left the Ahmadi community.
On August 12, Meraj Ahmed, an Ahmadi trader, was shot dead by attackers in the Gulbahar area of ​​Peshawar.
On September 10, a mob surrounded the residence of an Ahmadi in the Phandu area of ​​Peshawar and the family was rescued by police. However, one of the family members was arrested and charged with blasphemy.
Indian Express is now on Telegram. click here to join our channel (@indianexpress) and stay up to date with the latest headlines
For all the latest Pakistani news, download Indian Express application.
What Are The Main Benefits Of Comparing Car Insurance Quotes Online
LOS ANGELES, CA / ACCESSWIRE / June 24, 2020, / Compare-autoinsurance.Org has launched a new blog post that presents the main benefits of comparing multiple car insurance quotes. For more info and free online quotes, please visit https://compare-autoinsurance.Org/the-advantages-of-comparing-prices-with-car-insurance-quotes-online/ The modern society has numerous technological advantages. One important advantage is the speed at which information is sent and received. With the help of the internet, the shopping habits of many persons have drastically changed. The car insurance industry hasn't remained untouched by these changes. On the internet, drivers can compare insurance prices and find out which sellers have the best offers. View photos The advantages of comparing online car insurance quotes are the following: Online quotes can be obtained from anywhere and at any time. Unlike physical insurance agencies, websites don't have a specific schedule and they are available at any time. Drivers that have busy working schedules, can compare quotes from anywhere and at any time, even at midnight. Multiple choices. Almost all insurance providers, no matter if they are well-known brands or just local insurers, have an online presence. Online quotes will allow policyholders the chance to discover multiple insurance companies and check their prices. Drivers are no longer required to get quotes from just a few known insurance companies. Also, local and regional insurers can provide lower insurance rates for the same services. Accurate insurance estimates. Online quotes can only be accurate if the customers provide accurate and real info about their car models and driving history. Lying about past driving incidents can make the price estimates to be lower, but when dealing with an insurance company lying to them is useless. Usually, insurance companies will do research about a potential customer before granting him coverage. Online quotes can be sorted easily. Although drivers are recommended to not choose a policy just based on its price, drivers can easily sort quotes by insurance price. Using brokerage websites will allow drivers to get quotes from multiple insurers, thus making the comparison faster and easier. For additional info, money-saving tips, and free car insurance quotes, visit https://compare-autoinsurance.Org/ Compare-autoinsurance.Org is an online provider of life, home, health, and auto insurance quotes. This website is unique because it does not simply stick to one kind of insurance provider, but brings the clients the best deals from many different online insurance carriers. In this way, clients have access to offers from multiple carriers all in one place: this website. On this site, customers have access to quotes for insurance plans from various agencies, such as local or nationwide agencies, brand names insurance companies, etc. "Online quotes can easily help drivers obtain better car insurance deals. All they have to do is to complete an online form with accurate and real info, then compare prices", said Russell Rabichev, Marketing Director of Internet Marketing Company. CONTACT: Company Name: Internet Marketing CompanyPerson for contact Name: Gurgu CPhone Number: (818) 359-3898Email: [email protected]: https://compare-autoinsurance.Org/ SOURCE: Compare-autoinsurance.Org View source version on accesswire.Com:https://www.Accesswire.Com/595055/What-Are-The-Main-Benefits-Of-Comparing-Car-Insurance-Quotes-Online View photos
picture credit
to request, modification Contact us at Here or [email protected]