More violence was feared in Afghanistan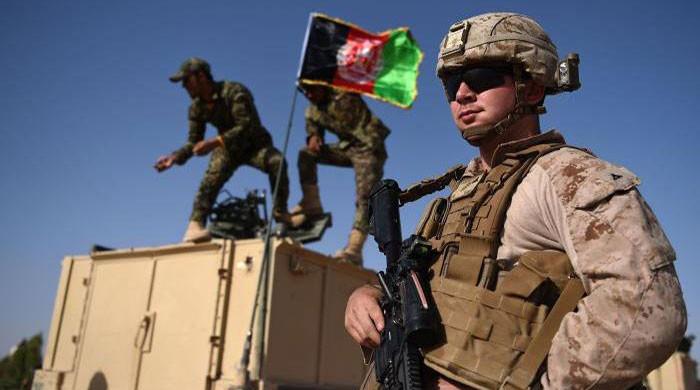 ISLAMABAD: There is a hidden fear of more violence following the withdrawal of US and NATO forces from the country, at a time when the South Asian region is in transit at a critical juncture, with a fervent hope that peace will return. in Afghanistan.
To address these issues, a dialogue was organized by the Regional Peace Institute (RPI), to ensure that at such times that sound and pragmatic voices should speak with an open, insensitive and sincere mind to give their opinion on ongoing developments to address the challenges.
Against this background, a Track-II platform was provided for these voices to speak on a number of issues that are integral to the cause of bringing peace and development to Afghanistan and the region as a whole. The first round of the Afghanistan-Pakistan Track-II Dialogue was held in Islamabad on June 14-15.
Delegates from Afghanistan, Doha and Pakistan, made up of representatives from a variety of backgrounds took part in the dialogue. They included, from Afghanistan, Sayed Hamed Gailani, Mirwais Yasini, Dr. Ghairat Bahir, former ambassadors to Pakistan Dr Hazrat Omar Zakhilwal and Janan Mosazai, cleric Abdul Salam Abid, journalist Said Lotfullah Najafizada, Hassina Syed, Sahraa Karimi and Hasiba Efat.
From Pakistan, Ambassadors Riaz Mohammad Khan, Jalil Abbas Jilani, Aziz Ahmed Khan, Ayaz Wazir, Mohammad Sadiq, Fauzia Nasreen, Riffat Masood and Tasnim Aslam participated in the dialogue.
Others who attended also included former Foreign Minister and MP Hina Rabbani Khar, MPs Andleeb Abbas, Shandana Gulzar Khan and Nafisa Khattak, activist Sarwar Bari, economists Abid Suleri and Vaqar Ahmed and Javed Hasan.
Held under the umbrella theme of Future Openness – Peace, Partnership, Progress, four working sessions were held to discuss critical challenges including the Dynamics of the Peace Process – Hopes and Obstacles, The Center for the Role of Women in the Future of Afghanistan Involvement for society growth and sustainability, the paradigm after withdrawal Formation of economic partnerships for sustainable progress and parliamentary cooperation – Strengthening democracy and strengthening bilateral relations.
The dialogue was formally inaugurated by Pakistani Foreign Minister Shah Mohammad Qureshi on June 14 who spoke candidly about the dire need for peace by creating consensus among all actors in Afghanistan so that peace could return to the war-torn country.


What Are The Main Benefits Of Comparing Car Insurance Quotes Online
LOS ANGELES, CA / ACCESSWIRE / June 24, 2020, / Compare-autoinsurance.Org has launched a new blog post that presents the main benefits of comparing multiple car insurance quotes. For more info and free online quotes, please visit https://compare-autoinsurance.Org/the-advantages-of-comparing-prices-with-car-insurance-quotes-online/ The modern society has numerous technological advantages. One important advantage is the speed at which information is sent and received. With the help of the internet, the shopping habits of many persons have drastically changed. The car insurance industry hasn't remained untouched by these changes. On the internet, drivers can compare insurance prices and find out which sellers have the best offers. View photos The advantages of comparing online car insurance quotes are the following: Online quotes can be obtained from anywhere and at any time. Unlike physical insurance agencies, websites don't have a specific schedule and they are available at any time. Drivers that have busy working schedules, can compare quotes from anywhere and at any time, even at midnight. Multiple choices. Almost all insurance providers, no matter if they are well-known brands or just local insurers, have an online presence. Online quotes will allow policyholders the chance to discover multiple insurance companies and check their prices. Drivers are no longer required to get quotes from just a few known insurance companies. Also, local and regional insurers can provide lower insurance rates for the same services. Accurate insurance estimates. Online quotes can only be accurate if the customers provide accurate and real info about their car models and driving history. Lying about past driving incidents can make the price estimates to be lower, but when dealing with an insurance company lying to them is useless. Usually, insurance companies will do research about a potential customer before granting him coverage. Online quotes can be sorted easily. Although drivers are recommended to not choose a policy just based on its price, drivers can easily sort quotes by insurance price. Using brokerage websites will allow drivers to get quotes from multiple insurers, thus making the comparison faster and easier. For additional info, money-saving tips, and free car insurance quotes, visit https://compare-autoinsurance.Org/ Compare-autoinsurance.Org is an online provider of life, home, health, and auto insurance quotes. This website is unique because it does not simply stick to one kind of insurance provider, but brings the clients the best deals from many different online insurance carriers. In this way, clients have access to offers from multiple carriers all in one place: this website. On this site, customers have access to quotes for insurance plans from various agencies, such as local or nationwide agencies, brand names insurance companies, etc. "Online quotes can easily help drivers obtain better car insurance deals. All they have to do is to complete an online form with accurate and real info, then compare prices", said Russell Rabichev, Marketing Director of Internet Marketing Company. CONTACT: Company Name: Internet Marketing CompanyPerson for contact Name: Gurgu CPhone Number: (818) 359-3898Email: [email protected]: https://compare-autoinsurance.Org/ SOURCE: Compare-autoinsurance.Org View source version on accesswire.Com:https://www.Accesswire.Com/595055/What-Are-The-Main-Benefits-Of-Comparing-Car-Insurance-Quotes-Online View photos
picture credit
to request, modification Contact us at Here or [email protected]