Malnutrition Anemia: Prevention, Diagnosis, Treatment?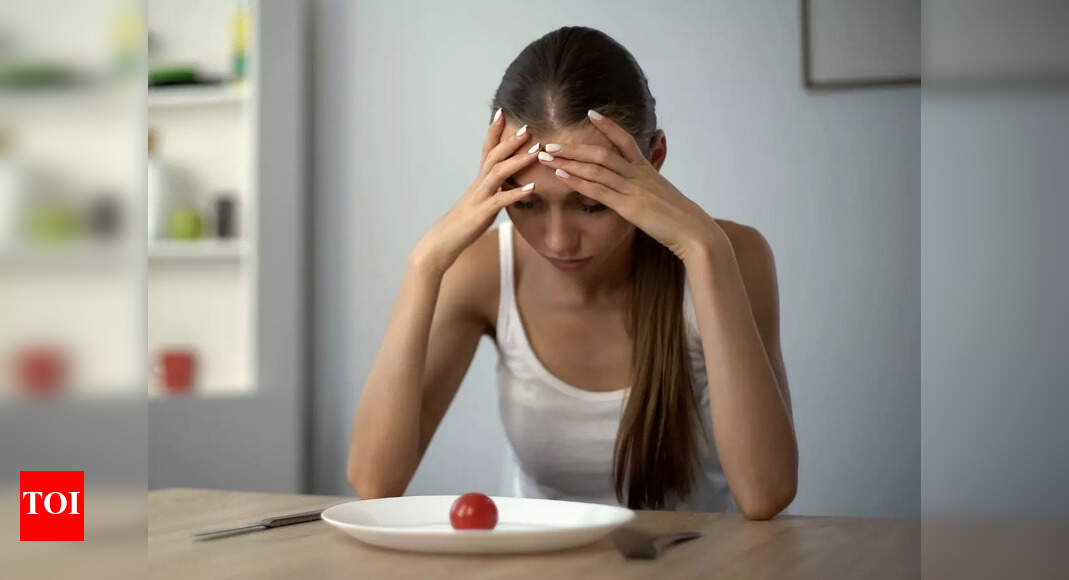 Anemia is a condition in which red blood cells (RBC) have low levels of hemoglobin (Hb). It works by carrying oxygen to various tissues and organs. Anemia is associated chronic disease such as heart and kidney disease, arthritis, intestinal inflammation, malignant tumor, hematological condition such as blood cancer and precancerous condition, disruption of RBC, bone marrow failure, hereditary disease ( Various conditions such as thalassemia) can cause sickle cell disease) or infections such as tuberculosis and HIV; undernourishment remains the most common and easy-to-treat cause. Over 2 billion people across the word are affected by anemia. According to data from the National Family Health Survey-5, its prevalence is highest in India, accounting for 39.86% of the world's anemic population. Almost 59% of children, 53% of non-pregnant women and 50% of pregnant women are affected.
Deficiencies in essential dietary elements such as iron, vitamin B12, and folic acid and micronutrients cause nutritional anemia. This can be due to either a deficiency of these substances in the diet, an increase in losses that cannot be compensated for by the diet alone, or an increase in unmet demand during pregnancy and lactation.
The majority of India's population does not consume a well-balanced diet with iron, B vitamins, or folic acid. In addition, the hookworm epidemic remains a serious problem for developing countries, contributing to reduced absorption and increased loss of these elements. Chronic gastrointestinal disorders such as celiac disease and other inflammatory bowel disorders, Helicobacter pylori infections, and gastric bypass surgery can prevent these micronutrients from being absorbed from food.
Deficiency anemia is also caused by increased loss. This is mainly seen in women of the reproductive age group due to high menstrual bleeding. Iron deficiency in the elderly and men can indicate serious underlying illnesses such as gastrointestinal malignancies and should be investigated promptly and thoroughly. Chronic blood loss causes iron deficiency, but vitamin B12 and folic acid deficiency occur primarily, especially when there is a dietary deficiency due to vegans or chronic malabsorption.
Pregnant and lactating women are especially at risk of developing iron deficiency. Anemia occurs physiologically early in pregnancy due to increased fluid retention and causes blood dilution. Fetal growth increases iron requirements over time, increasing the risk of iron deficiency.
Frequent or multiple pregnancies, coupled with inadequate dietary supplements, contribute to the burden of the disease. Women with iron deficiency during pregnancy are at much higher risk of fetal growth retardation, spontaneous abortion, preterm birth, maternal and neonatal mortality and morbidity. Similarly, lactating mothers are at much higher risk of developing iron deficiency during this period because of their much higher demand.
Symptoms of undernourished anemia:
-General malaise and weakness

-Hypersensitivity, memory loss

-Shortness of breath, palpitation

-Thin skin

-Hair loss, brittleness of nails

-Tingling, numbness in limbs

-Thirst for non-food products such as chalk, ice and mud

-A ulcer on the tongue or around the lips

-Coldness

-Dizziness, headache
How to diagnose?
-Complete blood count (CBC) and blood smear examination are usually the first and most important steps in diagnosing abnormalities in RBC and Hb. It also provides additional information to help distinguish different types of defects by parameters such as RBC size, volume, color, shape and number. White blood cells and platelets help provide additional information that they may point to for hematologic diseases.
-Serum iron studies on iron levels, ferritin, total iron binding capacity, saturation, etc.
-Serum vitamin B12 and folic acid levels
-Stool test to detect occult blood or parasites
-Advanced diagnostic options such as endoscopy and colonoscopy to detect the source of gastrointestinal blood loss
-Image / ultrasound scan to detect the cause of uterine fibroids or other menorrhagia
Prevention and treatment
The easiest way to prevent deficiency anemia is to have a balanced and proper diet rich in iron, vitamin B12, and folic acid.
Pregnant and lactating mothers must ensure that they meet additional daily requirements to prevent depletion. In addition, vitamin C supplementation helps improve iron absorption.

Iron-rich foods include meat, seafood, eggs, beans, legumes, spinach, nuts, raisins, and green leafy vegetables. Sources of vitamin B12 include meat, fish, eggs and dairy products, and folic acid is found in green leafy vegetables, beans, sprouts, chickpeas and broccoli. Cereals fortified with iron and vitamins are also a good source of these elements.
Nutritional supplements are usually inadequate to replenish deficient stores and require supplementation with iron, vitamin B12 and folic acid. These are available in both oral and injectable formulations. However, it is essential to identify and treat the underlying causes, such as gastrointestinal bleeding, abnormal periods, and parasite invasion.
Statistics may show staggering data, but to promote awareness and prevention strategies for this potentially serious condition, thereby reducing the burden of mortality and morbidity on the Indian population. , It is essential to use information productively.
Dr. Amrita Chakrabalti, Consultant-Hematology, Hematology and Oncology and Bone Marrow Transplantation, Max Hospital, Shali Marberg

..
Sources
2/ https://timesofindia.indiatimes.com/life-style/health-fitness/diet/nutritional-deficiency-anaemia-prevention-diagnosis-and-treatment/articleshow/86004367.cms
The mention sources can contact us to remove/changing this article
What Are The Main Benefits Of Comparing Car Insurance Quotes Online
LOS ANGELES, CA / ACCESSWIRE / June 24, 2020, / Compare-autoinsurance.Org has launched a new blog post that presents the main benefits of comparing multiple car insurance quotes. For more info and free online quotes, please visit https://compare-autoinsurance.Org/the-advantages-of-comparing-prices-with-car-insurance-quotes-online/ The modern society has numerous technological advantages. One important advantage is the speed at which information is sent and received. With the help of the internet, the shopping habits of many persons have drastically changed. The car insurance industry hasn't remained untouched by these changes. On the internet, drivers can compare insurance prices and find out which sellers have the best offers. View photos The advantages of comparing online car insurance quotes are the following: Online quotes can be obtained from anywhere and at any time. Unlike physical insurance agencies, websites don't have a specific schedule and they are available at any time. Drivers that have busy working schedules, can compare quotes from anywhere and at any time, even at midnight. Multiple choices. Almost all insurance providers, no matter if they are well-known brands or just local insurers, have an online presence. Online quotes will allow policyholders the chance to discover multiple insurance companies and check their prices. Drivers are no longer required to get quotes from just a few known insurance companies. Also, local and regional insurers can provide lower insurance rates for the same services. Accurate insurance estimates. Online quotes can only be accurate if the customers provide accurate and real info about their car models and driving history. Lying about past driving incidents can make the price estimates to be lower, but when dealing with an insurance company lying to them is useless. Usually, insurance companies will do research about a potential customer before granting him coverage. Online quotes can be sorted easily. Although drivers are recommended to not choose a policy just based on its price, drivers can easily sort quotes by insurance price. Using brokerage websites will allow drivers to get quotes from multiple insurers, thus making the comparison faster and easier. For additional info, money-saving tips, and free car insurance quotes, visit https://compare-autoinsurance.Org/ Compare-autoinsurance.Org is an online provider of life, home, health, and auto insurance quotes. This website is unique because it does not simply stick to one kind of insurance provider, but brings the clients the best deals from many different online insurance carriers. In this way, clients have access to offers from multiple carriers all in one place: this website. On this site, customers have access to quotes for insurance plans from various agencies, such as local or nationwide agencies, brand names insurance companies, etc. "Online quotes can easily help drivers obtain better car insurance deals. All they have to do is to complete an online form with accurate and real info, then compare prices", said Russell Rabichev, Marketing Director of Internet Marketing Company. CONTACT: Company Name: Internet Marketing CompanyPerson for contact Name: Gurgu CPhone Number: (818) 359-3898Email: [email protected]: https://compare-autoinsurance.Org/ SOURCE: Compare-autoinsurance.Org View source version on accesswire.Com:https://www.Accesswire.Com/595055/What-Are-The-Main-Benefits-Of-Comparing-Car-Insurance-Quotes-Online View photos
to request, modification Contact us at Here or [email protected]