Governor Lamont provides up-to-date information on Connecticut's coronavirus response efforts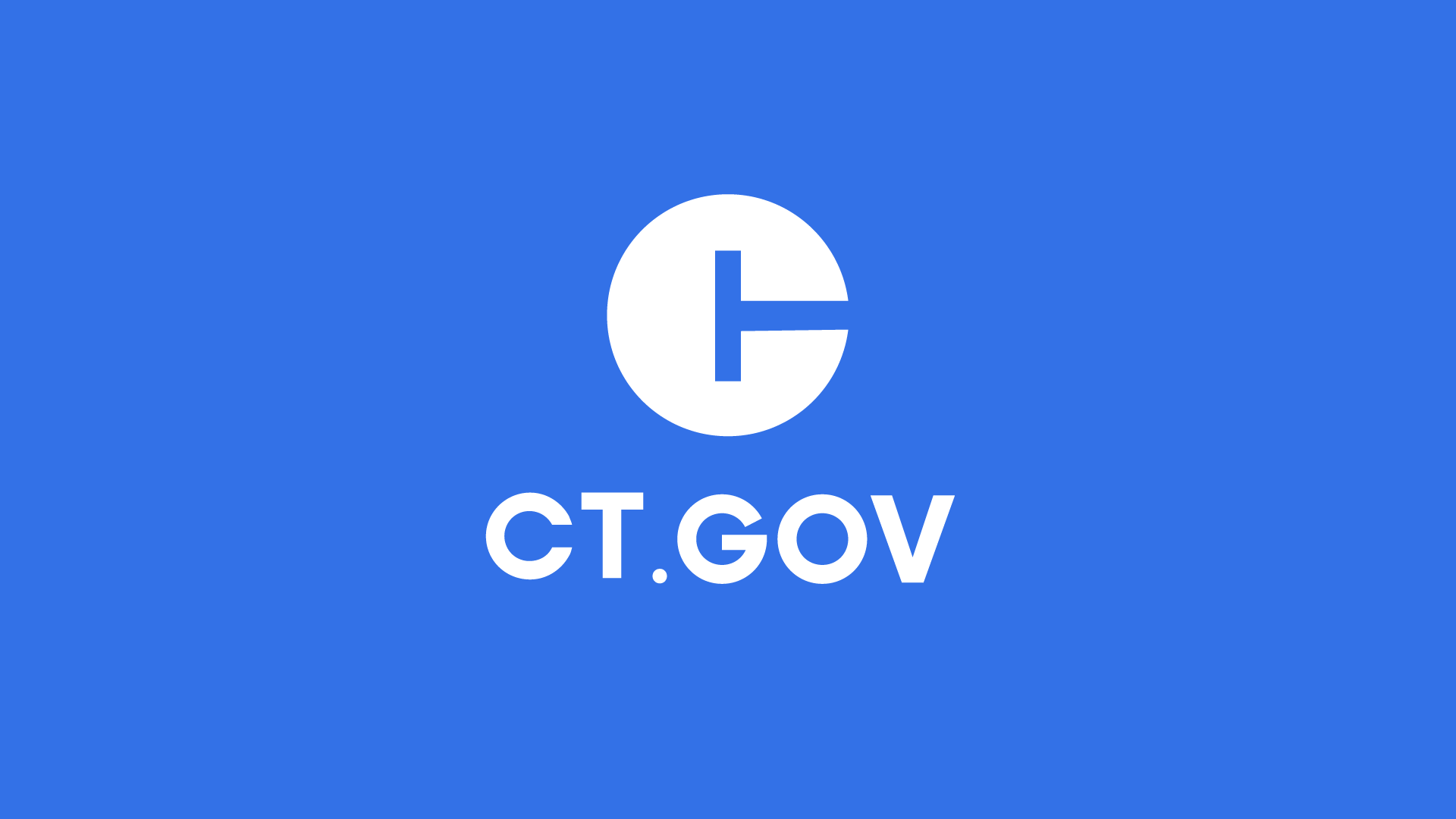 Press release
September 9, 2021
Governor Lamont provides up-to-date information on Connecticut's coronavirus response efforts
Latest data as of Thursday, September 9, 2021 at 3:00 pm
(Hartford, CT) – Governor Ned Lamont will continue to act in response to the global spread of coronavirus disease (COVID-19) at 3:00 pm on Thursday, September 9, 2021. At the time of, we provided the following updates.
Update data on testing in Connecticut
The following is a summary of newly reported daily data on cases, deaths, and tests in Connecticut. Please note that these newly reported updates include data that occurred in the last few days to a week. All data in this report is tentative and will be updated with data from earlier dates when a new report is received and data errors are corrected.
Overall summary

total

Changes from yesterday

COVID-19 cases (confirmed and possible)

378,308

+626

Reported COVID-19 test (molecule and antigen)

10,656,714

+21,386

Daily test positive

—

2.93%

Patients currently hospitalized with COVID-19

354

(262 – 74% – not fully vaccinated)

-Ten

Overall summary

total

Changes from last thursday

COVID-19 related death *

8,416

+22
* COVID-19 mortality data is updated weekly every Thursday.
Breakdown of current COVID-19 hospitalizations by county:
| | |
| --- | --- |
| county | Current COVID-19 hospitalization |
| Fairfield County | 83 |
| Hartford County | 108 |
| Litchfield County | 8 |
| Middle sex county | 16 |
| New Haven County | 99 |
| New London County | 31 |
| Tolland County | 1 |
| Windham County | 8 |
| total | 354 |
For a set of interactive graphs and maps that provide additional data, including age, gender, race / ethnicity-related indicators, and data categorized by all Connecticut towns and cities, visit the following website: Please take a look. ct.gov/coronavirus Click the link labeled "Data Tracker".
Update data on breakthrough cases in Connecticut
The Connecticut Public Health Service reports that as of September 9, 2021, a total of 9,875 COVID-19 cases were identified among fully vaccinated people in Connecticut. Cases of COVID-19 in fully vaccinated individuals are rare. Of the more than 2.2 million people in Connecticut who have completed the vaccine series, 0.43% are infected with the virus.
For detailed data on Connecticut breakthroughs, see See pages 6-9 of this week's Extended COVID-19 Data Report..
Updated data on vaccination in Connecticut
The following data represent the total number of COVID-19 vaccines given in Connecticut reported to the state as of today.
| | |
| --- | --- |
| dose | Total management |
| Initial dose | 2,481,023 |
| Completely vaccinated | 2,281,937 |
As of today, Connecticut residents who received at least one dose per age group include:
95% or more over 65 years old

89% of 55-64 years old

80% of 45-54 years old

79% of 35-44 years old

71% of 25-34 years old

67% of 18-24 year olds

76% of 16-17 year olds

66% of 12-15 year olds
Source: Coverage data is based on what was reported to CTWiZ, except for estimated coverage over the age of 65 taken from the CDC COVID data tracker.
Currently, all Connecticut residents over the age of 12 are eligible for the vaccine. To find a vaccination clinic, please visit: ct.gov/covidvaccine..
Update data on Connecticut variants
The following data includes the cumulative number of SARS-CoV-2 variants identified among Connecticut residents as of today.
Variant of concern
B.1.1.7 and Q subsystem (alpha)

: 3,394 cases

B.1.351 / B.1.351.2 / B.1.351.3 (Beta)

: 38 cases

B.1.617.2 and all AY sub-strains (delta)

: 2,702 cases

P.1 and P.1 subsystem (gamma)

: 210 cases
Variant of interest
B.1.525 (Eta)

: 21 cases

B.1.526 (Iota)

: 1,553 cases

B.1.617.1 (Kappa)

: 3 cases

B.1.617.3

: 0
For more information on variants See page 10 of this week's Extended COVID-19 Data Report..
Weekly Update of Public Health Service COVID-19 Alert Map: 84 of 169 municipalities with red zone alert levels
Connecticut Public Health Service announced today weekly COVID-19 Alert MapThis shows that 84 of Connecticut's 169 municipalities are currently at the highest red zone alert level of the state's four alert levels.
The color-coded zones are:
Red

: Shows the case rate of more than 15 people per 100,000 people in the past 2 weeks

Orange

: Shows the case rate of 10 to 14 cases per 100,000 population

yellow

: Shows a case rate of 5 to 9 per 100,000 population

gray

: Shows the case rate of less than 5 per 100,000 population
The weekly alert map includes Charts that provide guidance on recommended actions Based on the alert level of the individual resident. Institutions such as schools, places of worship, and community organizations. Local government leaders and local health directors.
NS COVID-19 Alert Map Is updated every Thursday afternoon and is on the data tracker page of the state's coronavirus website. ct.gov/coronavirus..
Providing information to Connecticut residents
Residents are encouraged to visit for the latest information from Connecticut regarding COVID-19. ct.gov/coronavirus..Residents can also subscribe to text message alerts from the state by sending text to the keywords COVIDCT NS 888-777..
If you have a general question that is not answered on the website, you can call 2-1-1 for help. The hotline is available 24 hours a day and has multilingual support. If you need an out-of-state or toll-free number, you can dial 1-800-203-1234 to connect to Connecticut 2-1-1. It is intended for use by individuals who have not experienced symptoms but may have general questions related to COVID-19. If you are experiencing symptoms, it is highly recommended that you contact your healthcare provider.
twitter: @GovNedLamont
Facebook: Governor's Office of Ned Lamont
Sources
2/ https://portal.ct.gov/Office-of-the-Governor/News/Press-Releases/2021/09-2021/Governor-Lamont-Coronavirus-Update-September-9
The mention sources can contact us to remove/changing this article
What Are The Main Benefits Of Comparing Car Insurance Quotes Online
LOS ANGELES, CA / ACCESSWIRE / June 24, 2020, / Compare-autoinsurance.Org has launched a new blog post that presents the main benefits of comparing multiple car insurance quotes. For more info and free online quotes, please visit https://compare-autoinsurance.Org/the-advantages-of-comparing-prices-with-car-insurance-quotes-online/ The modern society has numerous technological advantages. One important advantage is the speed at which information is sent and received. With the help of the internet, the shopping habits of many persons have drastically changed. The car insurance industry hasn't remained untouched by these changes. On the internet, drivers can compare insurance prices and find out which sellers have the best offers. View photos The advantages of comparing online car insurance quotes are the following: Online quotes can be obtained from anywhere and at any time. Unlike physical insurance agencies, websites don't have a specific schedule and they are available at any time. Drivers that have busy working schedules, can compare quotes from anywhere and at any time, even at midnight. Multiple choices. Almost all insurance providers, no matter if they are well-known brands or just local insurers, have an online presence. Online quotes will allow policyholders the chance to discover multiple insurance companies and check their prices. Drivers are no longer required to get quotes from just a few known insurance companies. Also, local and regional insurers can provide lower insurance rates for the same services. Accurate insurance estimates. Online quotes can only be accurate if the customers provide accurate and real info about their car models and driving history. Lying about past driving incidents can make the price estimates to be lower, but when dealing with an insurance company lying to them is useless. Usually, insurance companies will do research about a potential customer before granting him coverage. Online quotes can be sorted easily. Although drivers are recommended to not choose a policy just based on its price, drivers can easily sort quotes by insurance price. Using brokerage websites will allow drivers to get quotes from multiple insurers, thus making the comparison faster and easier. For additional info, money-saving tips, and free car insurance quotes, visit https://compare-autoinsurance.Org/ Compare-autoinsurance.Org is an online provider of life, home, health, and auto insurance quotes. This website is unique because it does not simply stick to one kind of insurance provider, but brings the clients the best deals from many different online insurance carriers. In this way, clients have access to offers from multiple carriers all in one place: this website. On this site, customers have access to quotes for insurance plans from various agencies, such as local or nationwide agencies, brand names insurance companies, etc. "Online quotes can easily help drivers obtain better car insurance deals. All they have to do is to complete an online form with accurate and real info, then compare prices", said Russell Rabichev, Marketing Director of Internet Marketing Company. CONTACT: Company Name: Internet Marketing CompanyPerson for contact Name: Gurgu CPhone Number: (818) 359-3898Email: [email protected]: https://compare-autoinsurance.Org/ SOURCE: Compare-autoinsurance.Org View source version on accesswire.Com:https://www.Accesswire.Com/595055/What-Are-The-Main-Benefits-Of-Comparing-Car-Insurance-Quotes-Online View photos
to request, modification Contact us at Here or [email protected]