How racial prejudice sneaks into medical devices and what the UK is planning to counter.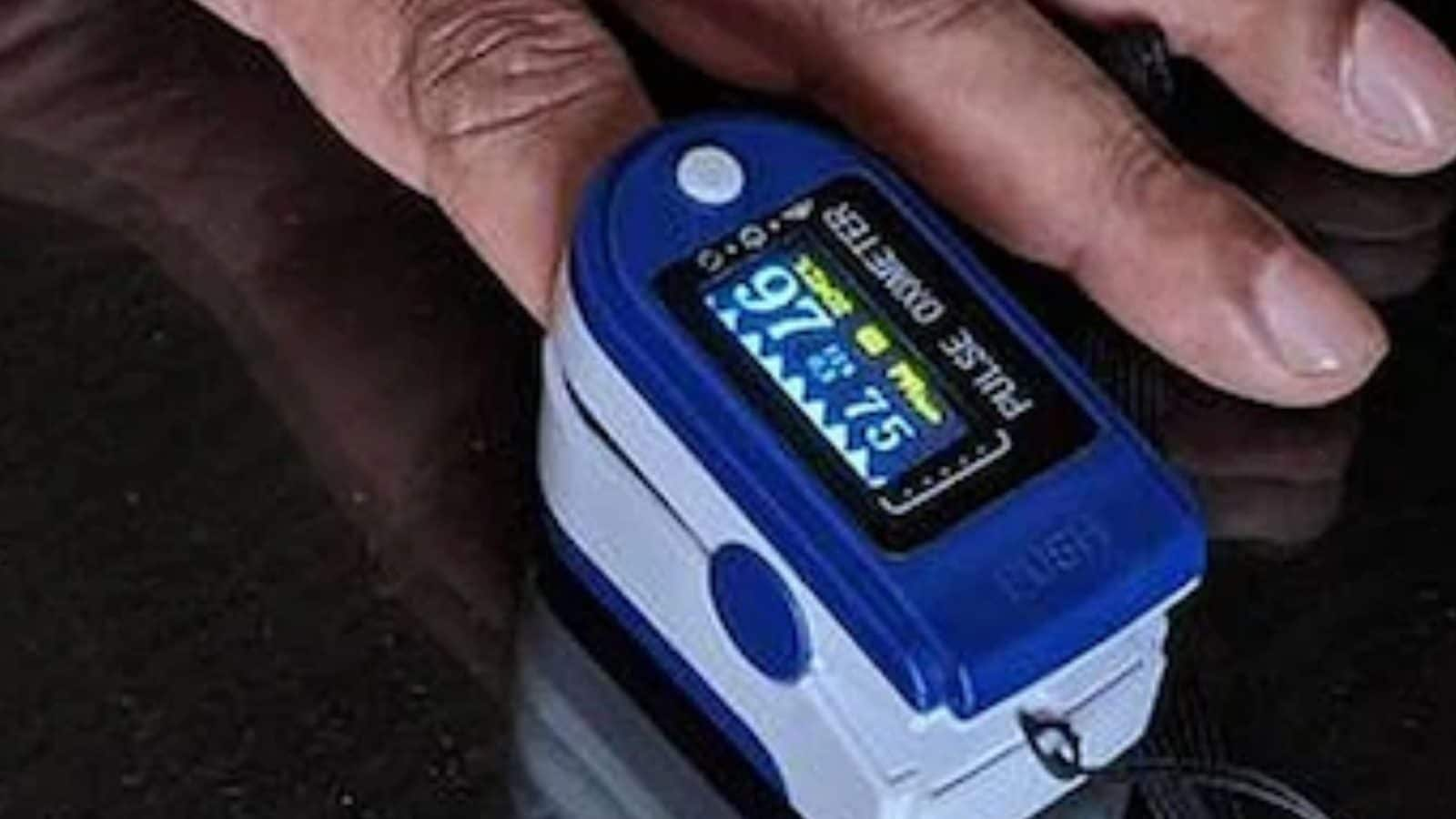 Sajid Javid, Secretary of State for Health, Medical equipment Ubiquitous pulse oximeter measurements indicate that it may have led to the avoidable deaths of thousands during the Covid pandemic, in light of findings that it is less accurate for dark-skinned people. The pulse oximeter tracks oxygen saturation in the blood and can provide emergency medical care in the event of dangerous levels of depression. However, these devices may not have been able to reflect the reduced blood oxygen levels of people in ethnic groups. This is a warning to the British authorities. Here's what you need to know:
What are your concerns about medical devices?
It is no exaggeration to say that when the pandemic was dragged from one year to the next, the pulse oximeter became a Covid-19, similar to a thermometer for viral fever. However, experts have found that readings from these devices cannot be taken at face value for people with dark skin.
Clip it to your finger and the oximeter will show the oxygen saturation in your blood.With the tendency of the novel coronavirus Oxygen meters have been an important aid in detecting low blood oxygen levels to cause respiratory problems. However, studies have shown that these devices may exaggerate oxygen levels in the blood of people with dark skin.
Reportedly, these devices work by passing light through the blood, and skin pigmentation may be related to how light is absorbed. The BBC quotes Dr. Michael Sjoding of the University of Michigan, who led the study of pulse oximeters, and his team found that "devices are at least twice as often, and perhaps three times as often, less accurate in black patients." Said.
This indicates that inaccurate readings of the pulse oximeter may have contributed to significant complications in Covid treatment for some people and may have contributed to avoidable death. British Health Minister Sajid Javid said at least that might be the case. "I think so, yes. I don't know the exact facts," he said.
"These oximeters are used in all countries and have the same problem because many of these medical devices, some medicines, textbooks, procedures, most of them are white countries. I think there is a systematic problem. "
What is being done to deal with such device biases?
Javid said the UK will work with U.S. authorities to investigate systematic racism and prejudice in medical devices as a way to explain why ethnic minority and racial people and women are in poor health. rice field. By the way, Javid was Britain's first color health minister, and his American, Xavier Besera, was the first Latino to occupy the office in the United States.
"There was already a research paper on this, and no one did anything about it," Havid said, referring to racial prejudice in medicine, even if it wasn't "intentional." He added that he emphasized "systemic problems." And it may go even further than medical textbooks. "
The purpose of this review is to focus on gender prejudice and address the question of how to make medical services and medical devices more accessible to women, devising new global standards for medical devices and testing them. Is to demand that you do. People of all races before being put on the market.
However, the BBC called on the British Medical Association (BMA) not only to study medical device stigma, but also to investigate "structural problems" in health care that exacerbate the outcomes of ethnic groups. I am reporting that there is.
How does bias sneak up on medical devices?
Javid published a review in an English article daily, stating that bias may be incorporated into the process and mechanism of informing medicine.
"It's easy to look at a machine and assume that everyone has the same experience. But because technology is created and developed by people, prejudice is inadvertent, but again a problem. Questions such as who wrote the code, how the product was tested, who sits around the table in the conference room, etc. are especially important for our health. "He writes.
The health effects of socio-economic factors related to race and ethnicity are well known and are seen as an explanation for the more serious effects of Covid-19 and other illnesses in certain communities. For example, focusing on the role of occupation as a risk factor for Covid-19, the US Centers for Disease Control and Prevention (CDC) states: Racial and ethnic minority groups They often work in critical environments such as medical facilities, farms, factories, grocery stores and public transport. Working with these settings increases your chances of being exposed to Covid-19. "
But experts also talk about the existence of "implicit bias" in the healthcare system. This can be described as "the unconscious attitude and stereotypes of other people." An article in the US News & World Report touches on documented cases of medical bias, saying that "black women are less likely to receive radiation therapy after breast mass removal than white women," black patients said. He points out that he is unlikely to be hospitalized for a heart attack. "Receive certain types of frequently prescribed medications" rather than Caucasian patients.
U.S. drug regulator Food and Drug Administration The (FDA) also highlights another type of fundamental bias in drug testing. In the 2011 white paper, African Americans made up 12% of the U.S. population, but only 5% of clinical trial participants, even though Hispanics made up 16%. It accounted for only 1% of clinical trial participants. Of the population.
British Health Minister Sajid Javid said the pandemic only helped focus on such discrimination.
"The pandemic has brought this issue to the fore, but the issue of stigma within medical devices has been hidden for too long … the stigma of these devices and how it affects the front lines. I need to know more about. "He said.
So should pulse oximeters be avoided?
Expert advice is to raise awareness of the limitations of these devices. British authorities have reportedly updated guidance for patients in blacks, Asians, and other ethnic minority groups in light of reports of pulse oximeter bias. People in these communities have been told that they should continue to use oximeters, but they need to consult a medical professional.
Javid reiterated the same view, saying, "This country has very high standards for these technologies and people should continue to move forward for the treatment they need."
What do we know about race and Covid-19?
Before Javid published a racial bias review, UK government health data reportedly showed that colored races were two to four times more likely to die of Covid-19 than whites. , Said that Asians are 1.5 times more. You are more likely to get an infection than whites.
In addition, the majority of people of South Asian descent carry genes that make them even more vulnerable to severe Covid-19, according to reports from British researchers. However, genetic factors were cited to explain the relatively high mortality and hospitalization rates witnessed in the UK among the people of the subcontinent, while the author of the report wrote other things such as socio-economic background. I also pointed out that the factor of is working.
In the United States, one in 595 indigenous people died of Covid, but one in 735 black Americans, Latino, due to structural factors such as housing inequality and access to medical care. It is reported to have increased to 1 in 1,000 Americans and 1 in 1,030 white Americans. , And poverty is seen as having a strong relationship Unbalanced effects of a pandemic In some communities.
Read all the latest news, Breaking news When Coronavirus news here.follow me Facebook, twitter When telegram..
..
Sources
2/ https://www.news18.com/news/explainers/explained-does-the-oximeter-know-your-skin-colour-why-uk-wants-to-probe-racial-bias-in-medical-devices-4476314.html
The mention sources can contact us to remove/changing this article
What Are The Main Benefits Of Comparing Car Insurance Quotes Online
LOS ANGELES, CA / ACCESSWIRE / June 24, 2020, / Compare-autoinsurance.Org has launched a new blog post that presents the main benefits of comparing multiple car insurance quotes. For more info and free online quotes, please visit https://compare-autoinsurance.Org/the-advantages-of-comparing-prices-with-car-insurance-quotes-online/ The modern society has numerous technological advantages. One important advantage is the speed at which information is sent and received. With the help of the internet, the shopping habits of many persons have drastically changed. The car insurance industry hasn't remained untouched by these changes. On the internet, drivers can compare insurance prices and find out which sellers have the best offers. View photos The advantages of comparing online car insurance quotes are the following: Online quotes can be obtained from anywhere and at any time. Unlike physical insurance agencies, websites don't have a specific schedule and they are available at any time. Drivers that have busy working schedules, can compare quotes from anywhere and at any time, even at midnight. Multiple choices. Almost all insurance providers, no matter if they are well-known brands or just local insurers, have an online presence. Online quotes will allow policyholders the chance to discover multiple insurance companies and check their prices. Drivers are no longer required to get quotes from just a few known insurance companies. Also, local and regional insurers can provide lower insurance rates for the same services. Accurate insurance estimates. Online quotes can only be accurate if the customers provide accurate and real info about their car models and driving history. Lying about past driving incidents can make the price estimates to be lower, but when dealing with an insurance company lying to them is useless. Usually, insurance companies will do research about a potential customer before granting him coverage. Online quotes can be sorted easily. Although drivers are recommended to not choose a policy just based on its price, drivers can easily sort quotes by insurance price. Using brokerage websites will allow drivers to get quotes from multiple insurers, thus making the comparison faster and easier. For additional info, money-saving tips, and free car insurance quotes, visit https://compare-autoinsurance.Org/ Compare-autoinsurance.Org is an online provider of life, home, health, and auto insurance quotes. This website is unique because it does not simply stick to one kind of insurance provider, but brings the clients the best deals from many different online insurance carriers. In this way, clients have access to offers from multiple carriers all in one place: this website. On this site, customers have access to quotes for insurance plans from various agencies, such as local or nationwide agencies, brand names insurance companies, etc. "Online quotes can easily help drivers obtain better car insurance deals. All they have to do is to complete an online form with accurate and real info, then compare prices", said Russell Rabichev, Marketing Director of Internet Marketing Company. CONTACT: Company Name: Internet Marketing CompanyPerson for contact Name: Gurgu CPhone Number: (818) 359-3898Email: [email protected]: https://compare-autoinsurance.Org/ SOURCE: Compare-autoinsurance.Org View source version on accesswire.Com:https://www.Accesswire.Com/595055/What-Are-The-Main-Benefits-Of-Comparing-Car-Insurance-Quotes-Online View photos
to request, modification Contact us at Here or [email protected]