Graph the spread of Omicron to understand the case number of WACOVID-19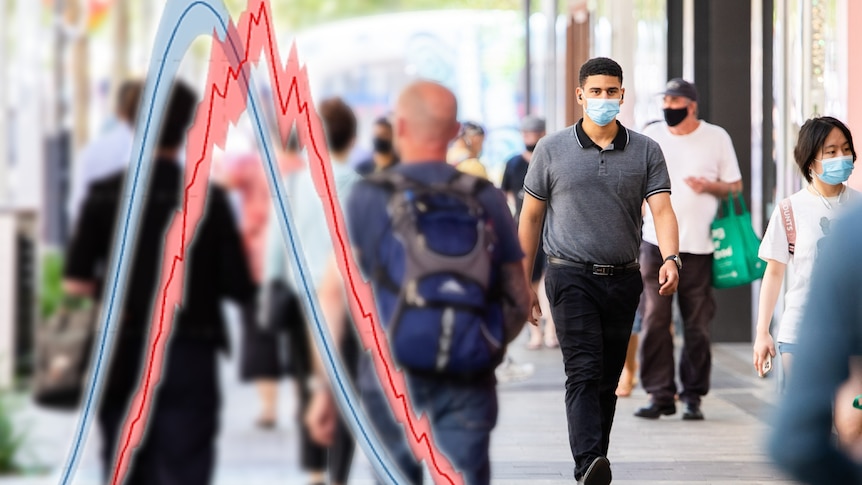 Attempting to understand Western Australia's Omicron waves can seem like an impossible task, as it throws so many different metrics and statistics.
Key Point:
Statistics show that the number of WA cases is still increasing
The number of cases is increasing more slowly than SA
The virus is spreading more rapidly in the area
It's pretty clear that state experience is very different from most parts of the world, but how different is our destiny?
And what's ahead when the state goes through the peak of infection?
Here's a chart that will help you understand everything that's happening.
WA cases probably haven't peaked yet
Daily infections from 3,602 on Sunday in the last 5 days Yesterday's record 5,377..
The numbers are increasing and decreasing, but the infection does not seem to have peaked yet.
Looking at the 7-day average of new cases, this is a preferred indicator for health professionals to smooth out daily fluctuations, indicating that new infections are likely to still be on the rise.
Positive rates for PCR tests also suggest that infections are still increasing, even if the daily number of cases does not reflect that.
But when fewer people take the test, According to epidemiologist Catherine Bennett, it shows more than that.
"Even if few people are being tested, it means that there are a lot of people who should actually be tested and who turn out to be positive," she said.
Last Tuesday, 11.6% of PCR tests returned positive on average for 7 days.
Yesterday, that number jumped to 16.6 percent.
"When the infection begins to spread to the community, it can reach 20%, but it still seems to be well managed. [in WA]"Professor Bennett said.
In Victoria, these numbers rose to 35%, and in New South Wales, they reached 40%, she said.
Case where WA rises more slowly than SA
Over the past few months, there have been many similarities in how to deal with pandemics between Western Australia and South Australia.
However, the main difference is the immunization rate of each state's population as the number of cases increases.
In SA, just under 80% of the population were double vaccinated, and few were vaccinated three times when the first case was recorded.
Currently, twice the dose rate of WA is over 95%, and almost three-quarters of people over the age of 16 receive booster shots.
Looking at the number of new infections per 1,000 people since each state recorded more than 100 new cases, we can see how much difference vaccination makes.
In general, WA outbreaks grew slower than South Australian outbreaks, taking into account population differences, but WA now has more new cases per 1,000 people each day than SA recorded at the same time. I'm recording.
Hospitalization is also delayed. It took up to 5 days for SA to hospitalize more than 10 people after 100 marks, but it took 9 people for WA.
Entering the ICU tells another story. There are 15 days between 100 new cases and double-digit ICU patients in SA, but WA has not yet reached that mark in 27 days.
It's hard to say how much of this depends solely on vaccination rates, but experts say that high booster dose rates prevent many Western Australians from getting sick as they would otherwise. I agree to be there.
The number of PCR tests follows a weekly predictable pattern
At the beginning of each week, it may be tempting to take a sigh of relief, as the number of cases appears to be declining, or at least plateau.
However, it seems that it is due to the fact that few people take the test.
Looking at the average number of tests, people are most likely to get a PCR on Monday or Tuesday, with the lowest tests on Saturday and Sunday.
In part, it's because many test centers are closed or the time is significantly reduced over the weekend.
Health Minister Amber Jade Sanderson said yesterday that a few days after the number of cases had peaked, it meant that new infections could double in the next few days.
Of course, it's impossible to get a complete picture of these patterns because we don't know when people will have a rapid antigen test at home.
The virus is spreading more rapidly in the area
Last week, the number of active cases in metropolitan areas increased by 80%.
However, in the Kimberley region of the state, there was a growth of 1,767 percent from nine active cases to 168.
This can cause problems, given the third lowest double dose rate in the area. In the state it is 82% and many are not protected by booster immunity.
The virus also spread rapidly in Great Southern, jumping from 30 activities last week to 187 yesterday.
How is this compared to modeling?
Frustratingly, we really don't know.
The government has refused to publish a much more than five-page overview of its modeling. This provides some details, but not all you need to see how the state is tracking.
"I'm pretty happy with the modeling we released," Sanderson said yesterday when asked about releasing more information.
"I don't think publishing large amounts of data will necessarily help our plans and approaches.
This is an issue flagged by both the opposition and the head of the Western Australia Chapter of the Australian Medical Association.
Mark Duncan Smith said last week, "Knowledge is power, knowledge is only available to them, and they are the only ones who can actually access modeling, so no one else can comment that is part of the government's power game. ".
Over time, you'll know if WA is really tracking as expected.
Loading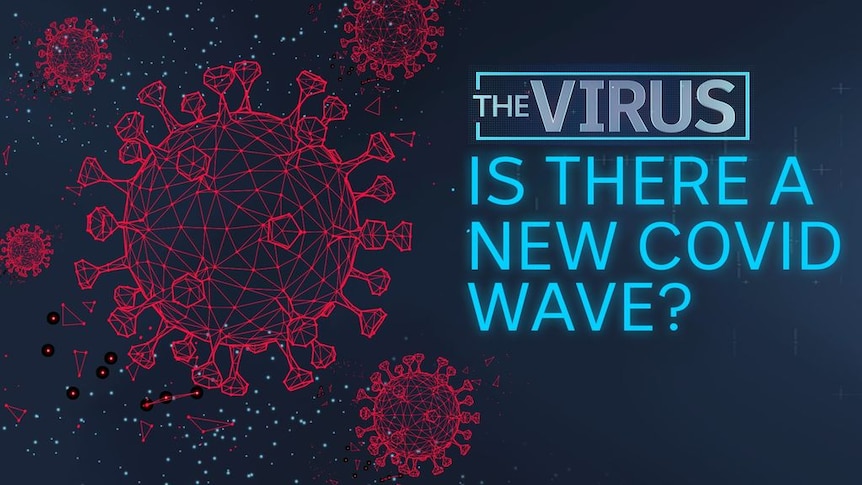 Loading form …
Sources
2/ https://www.abc.net.au/news/2022-03-16/charting-spread-of-covid-19-in-wa-to-make-sense-of-case-numbers/100911314
The mention sources can contact us to remove/changing this article
What Are The Main Benefits Of Comparing Car Insurance Quotes Online
LOS ANGELES, CA / ACCESSWIRE / June 24, 2020, / Compare-autoinsurance.Org has launched a new blog post that presents the main benefits of comparing multiple car insurance quotes. For more info and free online quotes, please visit https://compare-autoinsurance.Org/the-advantages-of-comparing-prices-with-car-insurance-quotes-online/ The modern society has numerous technological advantages. One important advantage is the speed at which information is sent and received. With the help of the internet, the shopping habits of many persons have drastically changed. The car insurance industry hasn't remained untouched by these changes. On the internet, drivers can compare insurance prices and find out which sellers have the best offers. View photos The advantages of comparing online car insurance quotes are the following: Online quotes can be obtained from anywhere and at any time. Unlike physical insurance agencies, websites don't have a specific schedule and they are available at any time. Drivers that have busy working schedules, can compare quotes from anywhere and at any time, even at midnight. Multiple choices. Almost all insurance providers, no matter if they are well-known brands or just local insurers, have an online presence. Online quotes will allow policyholders the chance to discover multiple insurance companies and check their prices. Drivers are no longer required to get quotes from just a few known insurance companies. Also, local and regional insurers can provide lower insurance rates for the same services. Accurate insurance estimates. Online quotes can only be accurate if the customers provide accurate and real info about their car models and driving history. Lying about past driving incidents can make the price estimates to be lower, but when dealing with an insurance company lying to them is useless. Usually, insurance companies will do research about a potential customer before granting him coverage. Online quotes can be sorted easily. Although drivers are recommended to not choose a policy just based on its price, drivers can easily sort quotes by insurance price. Using brokerage websites will allow drivers to get quotes from multiple insurers, thus making the comparison faster and easier. For additional info, money-saving tips, and free car insurance quotes, visit https://compare-autoinsurance.Org/ Compare-autoinsurance.Org is an online provider of life, home, health, and auto insurance quotes. This website is unique because it does not simply stick to one kind of insurance provider, but brings the clients the best deals from many different online insurance carriers. In this way, clients have access to offers from multiple carriers all in one place: this website. On this site, customers have access to quotes for insurance plans from various agencies, such as local or nationwide agencies, brand names insurance companies, etc. "Online quotes can easily help drivers obtain better car insurance deals. All they have to do is to complete an online form with accurate and real info, then compare prices", said Russell Rabichev, Marketing Director of Internet Marketing Company. CONTACT: Company Name: Internet Marketing CompanyPerson for contact Name: Gurgu CPhone Number: (818) 359-3898Email: [email protected]ngcompany.BizWebsite: https://compare-autoinsurance.Org/ SOURCE: Compare-autoinsurance.Org View source version on accesswire.Com:https://www.Accesswire.Com/595055/What-Are-The-Main-Benefits-Of-Comparing-Car-Insurance-Quotes-Online View photos
to request, modification Contact us at Here or [email protected]