Childhood Cancer: Raising Awareness, Saving Lives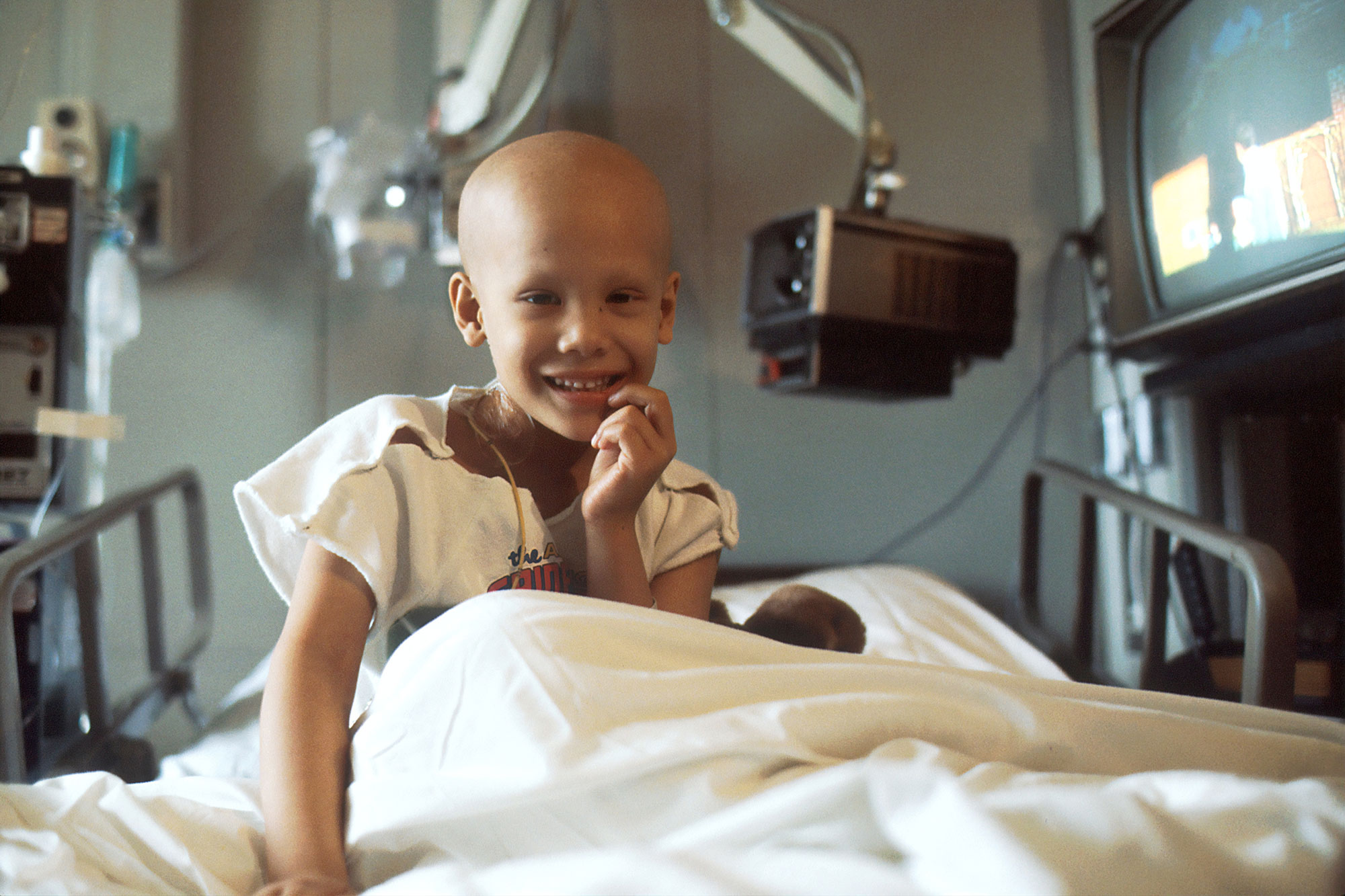 Associate Professor Mark Hendricks of the University of Cape Town (UCT) is leading an important national call to action. Raise much-needed awareness about childhood cancer to advance early diagnosis and treatment and improve outcomes for children living with cancer in our country. Continent and around the world.
Associate Professor Hendricks, a pediatric oncologist at the Red Cross War Memorial Children's Hospital, a UCT teaching hospital, made this urgent and impassioned plea during Childhood Cancer Awareness Month observed in September.
According to the World Health Organization (WHO), approximately 400,000 children and adolescents develop cancer each year. In high-income countries with easy access to care and services, more than 80% of her children with cancer are cured. However, it is a different case scenario for children in low- to middle-income countries, where less than 30% are reported to survive the disease. This is often the result of lack of diagnosis, misdiagnosis, delay in diagnosis, or impaired access to care in resource-constrained settings.
"The sooner the medical team can make a diagnosis, the better."
"The importance of seeking help early cannot be overemphasized. The sooner the medical team makes a diagnosis, the better. This means that there is little, if any, need for less intensive treatment, with a much higher chance of survival.
tell the story
The most common cancers in South African children are leukemia and malignant brain tumors, both affecting 30% of children. Additionally, pediatric oncologists at the Red Cross War Memorial Children's Hospital frequently treat children with malignant tumors of the bones, muscles, nerves, eyes, kidneys and liver, as well as testes and ovaries.
"Although research in this area is ongoing, the cause of cancer is still unknown. [cancer types contain] Although it is a identifiable genetic abnormality, its cause varies from tumor to tumor. He's not the one identifiable anomaly in all cancers," Hendricks said.
He highlighted some important signs that parents and caregivers should be aware of for children of all ages that may indicate early signs of cancer.
unexplained bleeding and unusually pale skin

swollen lymph nodes

Unexplained mass (growth)

Unrelieved bone pain that travels from one area to another and wakes the child at night

Persistent high fever, loss of appetite, weight loss

Eye defects – forward-projecting eyes, acute onset of strabismus, and loss of light reflex

Neurological Defects – Weakness on one side of the body, recurrent morning headaches, vomiting and seizures.
Therapeutic invasion
Encouragingly, Hendricks said scientists and clinicians have made great strides in improving childhood cancer outcomes in the last few decades. He added that it could be directly attributed to the joint research effort he led. While many important advances have been made over time, Hendricks said the field of medicine is constantly evolving. said. One of his most exciting research developments to come to light recently involves the molecular reclassification of disease. This process enables clinicians to use tumor molecular signatures to classify risks associated with cancer types, accurately predict prognosis, and select the most appropriate treatment for patients.
In addition, breakthrough developments in surgical and radiotherapy techniques and improved supportive care, such as advanced chemotherapy and pediatric intensive care support, have equally contributed to improved national, continental and global outcomes. Interestingly, Hendricks also notes that while treatment components such as chemotherapy, radiotherapy and surgery are similar in both children and adults, treatment protocols are very different.
"Because children metabolize chemotherapy very differently, they can tolerate much more intensive treatment than adults. and it's very promising," he said.
meaningful contribution
Hendricks told South Africans, South African Bone Marrow Registry (SABMR) To help patients who need bone marrow transplants. SABMR helps hundreds of South Africans, both children and adults, with blood diseases such as leukemia find bone marrow donors. The organization searches for donor matches locally and internationally.
"Registering to be a donor is an opportunity to make a wonderful, selfless and meaningful contribution to the health of both children and adults here at home and abroad. It's a great way to make a difference," he said.
---
---
Sources
2/ https://www.news.uct.ac.za/article/-2022-09-19-childhood-cancer-ramp-up-awareness-and-save-lives
The mention sources can contact us to remove/changing this article
What Are The Main Benefits Of Comparing Car Insurance Quotes Online
LOS ANGELES, CA / ACCESSWIRE / June 24, 2020, / Compare-autoinsurance.Org has launched a new blog post that presents the main benefits of comparing multiple car insurance quotes. For more info and free online quotes, please visit https://compare-autoinsurance.Org/the-advantages-of-comparing-prices-with-car-insurance-quotes-online/ The modern society has numerous technological advantages. One important advantage is the speed at which information is sent and received. With the help of the internet, the shopping habits of many persons have drastically changed. The car insurance industry hasn't remained untouched by these changes. On the internet, drivers can compare insurance prices and find out which sellers have the best offers. View photos The advantages of comparing online car insurance quotes are the following: Online quotes can be obtained from anywhere and at any time. Unlike physical insurance agencies, websites don't have a specific schedule and they are available at any time. Drivers that have busy working schedules, can compare quotes from anywhere and at any time, even at midnight. Multiple choices. Almost all insurance providers, no matter if they are well-known brands or just local insurers, have an online presence. Online quotes will allow policyholders the chance to discover multiple insurance companies and check their prices. Drivers are no longer required to get quotes from just a few known insurance companies. Also, local and regional insurers can provide lower insurance rates for the same services. Accurate insurance estimates. Online quotes can only be accurate if the customers provide accurate and real info about their car models and driving history. Lying about past driving incidents can make the price estimates to be lower, but when dealing with an insurance company lying to them is useless. Usually, insurance companies will do research about a potential customer before granting him coverage. Online quotes can be sorted easily. Although drivers are recommended to not choose a policy just based on its price, drivers can easily sort quotes by insurance price. Using brokerage websites will allow drivers to get quotes from multiple insurers, thus making the comparison faster and easier. For additional info, money-saving tips, and free car insurance quotes, visit https://compare-autoinsurance.Org/ Compare-autoinsurance.Org is an online provider of life, home, health, and auto insurance quotes. This website is unique because it does not simply stick to one kind of insurance provider, but brings the clients the best deals from many different online insurance carriers. In this way, clients have access to offers from multiple carriers all in one place: this website. On this site, customers have access to quotes for insurance plans from various agencies, such as local or nationwide agencies, brand names insurance companies, etc. "Online quotes can easily help drivers obtain better car insurance deals. All they have to do is to complete an online form with accurate and real info, then compare prices", said Russell Rabichev, Marketing Director of Internet Marketing Company. CONTACT: Company Name: Internet Marketing CompanyPerson for contact Name: Gurgu CPhone Number: (818) 359-3898Email: [email protected]: https://compare-autoinsurance.Org/ SOURCE: Compare-autoinsurance.Org View source version on accesswire.Com:https://www.Accesswire.Com/595055/What-Are-The-Main-Benefits-Of-Comparing-Car-Insurance-Quotes-Online View photos
to request, modification Contact us at Here or [email protected]