More South Florida children are reporting food allergies – NBC 6 South Florida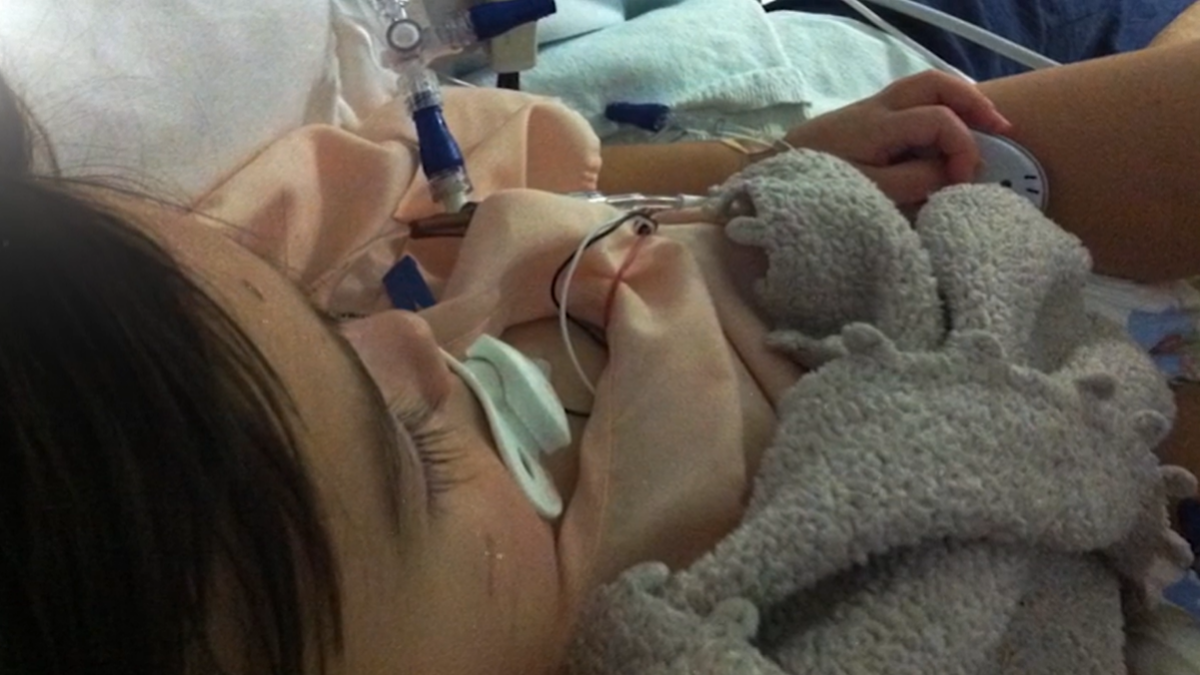 Emma Lam may almost be a teenager, but her mom believes the 12-year-old still carries with her what she went through when she was a baby.
"I know she was only a year and nine months, but she knows what happened to her," Carla Lam said. "She knows what she experienced."
Carla almost lost Emma after she ate a cookie with peanut butter in it at home. At first, she didn't know the cookie was responsible, but she knew something was terribly wrong when Emma started vomiting and having what appeared to be a severe reaction.
"I knew something was terribly wrong when I walked into the hospital with her and her face had completely blown up," she said. "She was unresponsive, so she wasn't breathing at that time."
It's been more than a decade since that happened, but the memory of that day is still vivid for Carla.
"They worked on her for a while in the emergency room," she said, visibly emotional. "A few hours later, they were able to take her up and once they took her up they were able to intubate her and we spent 21 days."
Carla did not know at the time that Emma had a potentially life-threatening peanut allergy. In fact, she did not know how serious a food allergy could be.
The Food and Drug Administration (FDA) recognizes milk, eggs, fish, shellfish, tree nuts, peanuts, wheat and soybeans as major food allergens. Earlier this year, they added sesame to that list.
According to Food Allergy Research and Education, a national advocacy group, 32 million Americans have food allergies – about 5.6 million of them are children, which is a number that is growing.
"There's definitely been an increase and that's one thing that's been concerning," said Dr. Vivian Hernandez-Trujillo, a pediatric allergist and immunologist.
Dr. Hernandez-Trujillo said while epinephrine can be used to save someone's life in the event of a severe reaction or anaphylaxis, there are few treatment options available for food allergies.
"There is only one FDA-approved product for peanut, for ages 4 to 17, that is an oral immunotherapy," she said. "That's the only FDA approved treatment. Otherwise, it's avoidance."
That's why Dr. Hernandez-Trujillo said it was important for children with food allergies to have epinephrine available to them in schools.
"It gives us control over a bad situation," she said.
No Uniformed School Policies
She would also like to see schools use the same detailed forms for emergency action plans for children with food allergies.
"There's never going to be uniformity on many, many things but this is something I wish there was uniformity on because we're talking about life and death," she said.
But NBC6 Responds found not all schools use forms like the one recommended by the American Academy of Pediatrics (https://downloads.aap.org/HC/AAP_Allergy_and_Anaphylaxis_Emergency_Plan.pdf), which contains a child's picture and explains what anaphylaxis may look like and the steps that should be taken in the event of exposure to a known allergen.
Both Miami Dade and Broward public schools have seen a rise in the number of children reporting food allergies.
BCPS told NBC6 the rise has been significant.
All public schools in Broward will have a nurse on campus this year. In Miami-Dade, if a public school does not have a nurse on staff, the principal will ask the district for child-specific training. Both require a student's doctor to fill out forms.
Charter and private schools are not required to follow district policies.
Navigating Food Allergies
Emma goes to a private school in Miami-Dade that is nut free. Still, she always has a potentially life-saving dose of epinephrine nearby. She has also learned how to navigate her peanut allergy.
"If she doesn't feel confident about something, she just rather skip the meal," Carla said. "She knows once she's somewhere safe, she'll be able to eat."
Carla hopes to raise awareness about the struggles of those who have food allergies, and has a simple message for those who don't.
"Just think about others," Carla said. "They didn't choose this life. They didn't choose to have this nut allergy or this food allergy."
Resources
If you or a family member has been diagnosed with a food allergy, learning as much as you can about the allergy and advocating for yourself or your family is the best thing you can do to stay safe.
Take the time to understand your allergy and how to manage it. Write down any questions you may have before your doctor's appointment: What is epinephrine? What options do you have to administer it? When should you use it? What are the signs of anaphylaxis?
FARE has a long list of resources that may help you navigate a food allergy diagnosis. Click here to learn more: https://www.foodallergy.org/
FARE also has a sample emergency care plan you can review with your doctor, detailing the signs of a severe allergic reaction and the steps that should be taken in the event of a reaction or exposure to a known allergen: https://www.foodallergy.org/living-food-allergies/food-allergy-essentials/food-allergy-anaphylaxis-emergency-care-plan
You can learn more about food allergies from the Food and Drug Administration by clicking here: https://www.fda.gov/food/food-labeling-nutrition/food-allergies
Red Sneakers for Oakley, a food allergy awareness organization, may also be helpful: https://www.redsneakers.org/all-resources
Sources
2/ https://www.nbcmiami.com/news/local/more-south-florida-children-are-reporting-food-allergies-heres-what-to-know/3107568/
The mention sources can contact us to remove/changing this article
What Are The Main Benefits Of Comparing Car Insurance Quotes Online
LOS ANGELES, CA / ACCESSWIRE / June 24, 2020, / Compare-autoinsurance.Org has launched a new blog post that presents the main benefits of comparing multiple car insurance quotes. For more info and free online quotes, please visit https://compare-autoinsurance.Org/the-advantages-of-comparing-prices-with-car-insurance-quotes-online/ The modern society has numerous technological advantages. One important advantage is the speed at which information is sent and received. With the help of the internet, the shopping habits of many persons have drastically changed. The car insurance industry hasn't remained untouched by these changes. On the internet, drivers can compare insurance prices and find out which sellers have the best offers. View photos The advantages of comparing online car insurance quotes are the following: Online quotes can be obtained from anywhere and at any time. Unlike physical insurance agencies, websites don't have a specific schedule and they are available at any time. Drivers that have busy working schedules, can compare quotes from anywhere and at any time, even at midnight. Multiple choices. Almost all insurance providers, no matter if they are well-known brands or just local insurers, have an online presence. Online quotes will allow policyholders the chance to discover multiple insurance companies and check their prices. Drivers are no longer required to get quotes from just a few known insurance companies. Also, local and regional insurers can provide lower insurance rates for the same services. Accurate insurance estimates. Online quotes can only be accurate if the customers provide accurate and real info about their car models and driving history. Lying about past driving incidents can make the price estimates to be lower, but when dealing with an insurance company lying to them is useless. Usually, insurance companies will do research about a potential customer before granting him coverage. Online quotes can be sorted easily. Although drivers are recommended to not choose a policy just based on its price, drivers can easily sort quotes by insurance price. Using brokerage websites will allow drivers to get quotes from multiple insurers, thus making the comparison faster and easier. For additional info, money-saving tips, and free car insurance quotes, visit https://compare-autoinsurance.Org/ Compare-autoinsurance.Org is an online provider of life, home, health, and auto insurance quotes. This website is unique because it does not simply stick to one kind of insurance provider, but brings the clients the best deals from many different online insurance carriers. In this way, clients have access to offers from multiple carriers all in one place: this website. On this site, customers have access to quotes for insurance plans from various agencies, such as local or nationwide agencies, brand names insurance companies, etc. "Online quotes can easily help drivers obtain better car insurance deals. All they have to do is to complete an online form with accurate and real info, then compare prices", said Russell Rabichev, Marketing Director of Internet Marketing Company. CONTACT: Company Name: Internet Marketing CompanyPerson for contact Name: Gurgu CPhone Number: (818) 359-3898Email: [email protected]: https://compare-autoinsurance.Org/ SOURCE: Compare-autoinsurance.Org View source version on accesswire.Com:https://www.Accesswire.Com/595055/What-Are-The-Main-Benefits-Of-Comparing-Car-Insurance-Quotes-Online View photos
to request, modification Contact us at Here or [email protected]