The Weekly Mind Reader: COVID Takes an Emotional Toll on Hospital Staff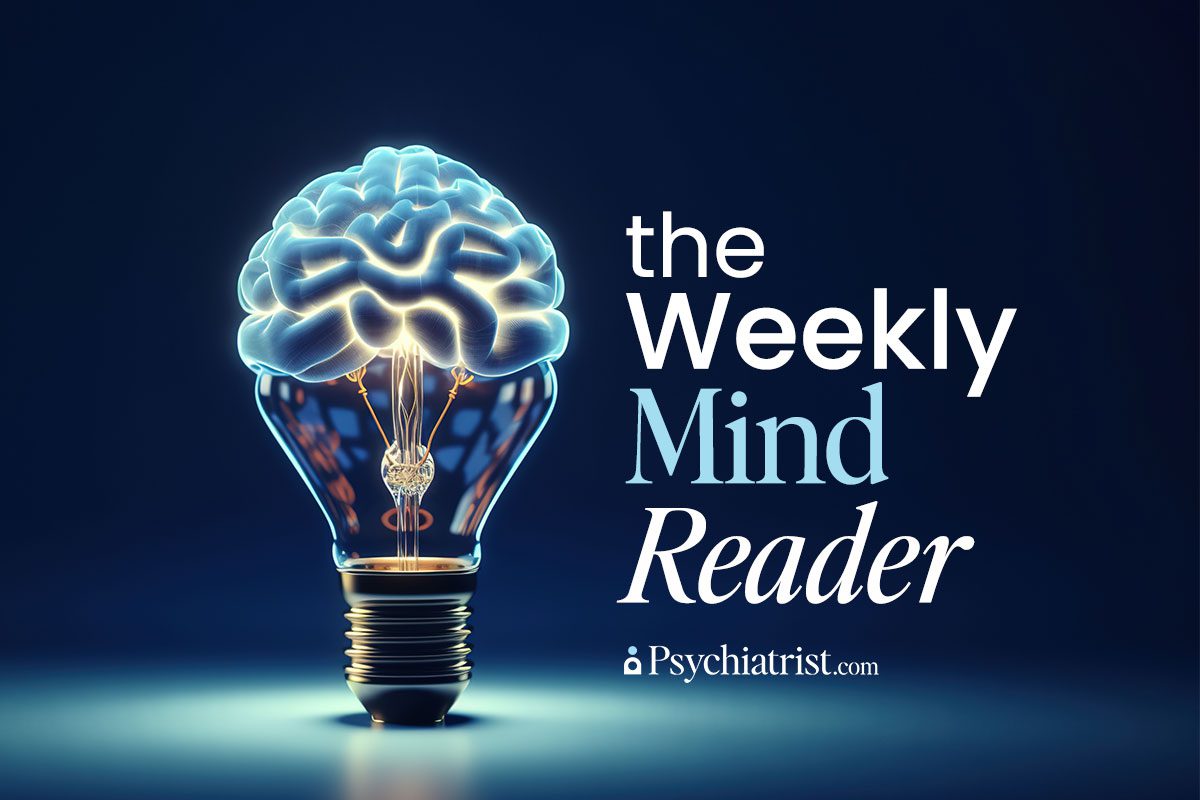 A new study in The Primary Care Companion of CNS Disorders investigated the psychological toll the second wave of the COVID-19 pandemic took on hospital staff in India. It revealed staggering rates of depression, anxiety, and insomnia among clinicians.
Key Findings
To understand how hospital staff, excluding doctors, were feeling, the researchers surveyed 289 hospital employees of a leading tertiary care hospital and research center in Calicut, Kerala. Participants were asked to complete three questionnaires: one to assess depression, another to measure anxiety, and a third to evaluate insomnia levels. The survey was conducted during a two-month period in 2021, when COVID was still straining the country's medical system. 
The surveys returned some alarming statistics. More than 45 percent of participants reported clinically significant depression. Almost 30 percent experienced clinically significant anxiety. 
Insomnia was also prevalent, with just under 40 percent of participants reported sleep-related difficulties. Participants living with family members reported a higher prevalence of sleep disturbances. Additionally, those with a history of COVID-19 exposure or infection had the most trouble with rest and sleep.
Burden on Nurses
Nurses fared the worst of any group. Nearly half reported clinical depression. Anxiety rates among nurses were 38 percent, nearly 10 points higher than average. And 44 percent of them wrestled with sleep issues. 
Although the study didn't consider why nurses had such a tough time during the pandemic, it's easy to speculate why they struggled. Nurses are on the frontlines of patient care. They tend to COVID patients with limited resources and overwhelmed support systems. With direct contact to patients, they bear witness to suffering and loss. On top of their heavy workloads, they often can't balance family and self care.
The Bottomline
These findings highlight the urgent need to prioritize the mental health of hospital staff, especially nurses. Implementing effective psychological support systems is crucial to address the high prevalence of depression, anxiety, and insomnia among these professionals. Neglecting their mental wellbeing not only affects the lives of healthcare workers, it can also lead to increased medical errors and lower patient satisfaction. 
The biggest takeaway from the study: hospitals must provide resources and interventions that address the unique challenges their clinicians face in any demanding healthcare environment. Prioritizing the mental health of healthcare professionals creates a healthier and more resilient healthcare workforce.
IN OTHER PSYCHIATRY AND NEUROLOGY NEWS
NEW AT CME INSTITUTE

Click to earn free accredited CME credit.
Sources
2/ https://www.psychiatrist.com/news/the-weekly-mind-reader-covid-takes-an-emotional-toll-on-hospital-staff/
The mention sources can contact us to remove/changing this article
What Are The Main Benefits Of Comparing Car Insurance Quotes Online
LOS ANGELES, CA / ACCESSWIRE / June 24, 2020, / Compare-autoinsurance.Org has launched a new blog post that presents the main benefits of comparing multiple car insurance quotes. For more info and free online quotes, please visit https://compare-autoinsurance.Org/the-advantages-of-comparing-prices-with-car-insurance-quotes-online/ The modern society has numerous technological advantages. One important advantage is the speed at which information is sent and received. With the help of the internet, the shopping habits of many persons have drastically changed. The car insurance industry hasn't remained untouched by these changes. On the internet, drivers can compare insurance prices and find out which sellers have the best offers. View photos The advantages of comparing online car insurance quotes are the following: Online quotes can be obtained from anywhere and at any time. Unlike physical insurance agencies, websites don't have a specific schedule and they are available at any time. Drivers that have busy working schedules, can compare quotes from anywhere and at any time, even at midnight. Multiple choices. Almost all insurance providers, no matter if they are well-known brands or just local insurers, have an online presence. Online quotes will allow policyholders the chance to discover multiple insurance companies and check their prices. Drivers are no longer required to get quotes from just a few known insurance companies. Also, local and regional insurers can provide lower insurance rates for the same services. Accurate insurance estimates. Online quotes can only be accurate if the customers provide accurate and real info about their car models and driving history. Lying about past driving incidents can make the price estimates to be lower, but when dealing with an insurance company lying to them is useless. Usually, insurance companies will do research about a potential customer before granting him coverage. Online quotes can be sorted easily. Although drivers are recommended to not choose a policy just based on its price, drivers can easily sort quotes by insurance price. Using brokerage websites will allow drivers to get quotes from multiple insurers, thus making the comparison faster and easier. For additional info, money-saving tips, and free car insurance quotes, visit https://compare-autoinsurance.Org/ Compare-autoinsurance.Org is an online provider of life, home, health, and auto insurance quotes. This website is unique because it does not simply stick to one kind of insurance provider, but brings the clients the best deals from many different online insurance carriers. In this way, clients have access to offers from multiple carriers all in one place: this website. On this site, customers have access to quotes for insurance plans from various agencies, such as local or nationwide agencies, brand names insurance companies, etc. "Online quotes can easily help drivers obtain better car insurance deals. All they have to do is to complete an online form with accurate and real info, then compare prices", said Russell Rabichev, Marketing Director of Internet Marketing Company. CONTACT: Company Name: Internet Marketing CompanyPerson for contact Name: Gurgu CPhone Number: (818) 359-3898Email: [email protected]: https://compare-autoinsurance.Org/ SOURCE: Compare-autoinsurance.Org View source version on accesswire.Com:https://www.Accesswire.Com/595055/What-Are-The-Main-Benefits-Of-Comparing-Car-Insurance-Quotes-Online View photos
to request, modification Contact us at Here or [email protected]