Coronavirus probably caused hearing loss in one ear of a man: case report
45 year old British man suffers forever Hearing loss According to case reports, one ear following a severe bout of COVID-19.
The authors write that this is the first case in the UK that has had hearing loss following COVID-19. Case report presented at the BMJ.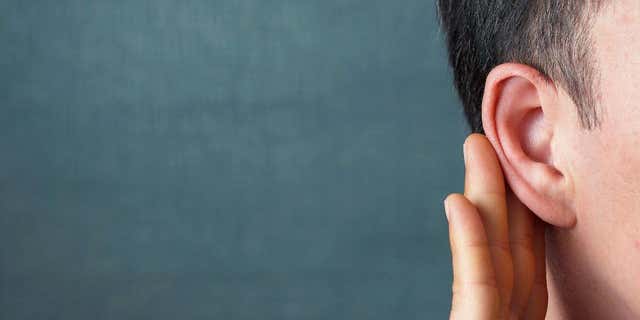 A man who had asthma but no other pre-existing condition was infected with the new virus and was initially able to manage his symptoms at home. However, by the 10th day, he experienced dyspnea and was admitted to the hospital's intensive care unit.
"He was intubated for 30 days and his hospitalization was further complicated by bilateral pulmonary embolism, mechanical ventilation-related pneumonia, pulmonary hypertension and anemia," the authors write.
Hearing loss can cause dementia, research results
One week after receiving various treatments such as the experimental drug remdesivir, intravenous steroids, and plasma, the man improved. He was then transferred from the intensive care unit, but soon developed another health problem. It was "sudden hearing loss" affecting the left ear.
"He had no history of hearing loss or ear conditions," they said.
Florida Man Hearing Impaired Creates Special Coronavirus Face Mask for Lip Reading
After a series of hearing tests, the doctor treating the man determined that inflammation was not the cause of his hearing loss. Rather, they suggest in a report that the new virus may have damaged nerves in his ears, leading to permanent hearing loss.
"Despite the considerable literature on various symptoms associated with COVID-19 and the virus, there is a lack of debate about the relationship between COVID-19 and hearing. Hearing loss and tinnitus are associated with COVID-19 and the influenza virus. It's a symptom seen in both patients, but it's not emphasized, "they write.
A woman who cannot hear a man's voice due to a rare situation, the report says
"This is the first reported case of sensorineural hearing loss after COVID-19 infection in the United Kingdom. Given the widespread presence of the virus in the population and the high prevalence of hearing loss, further investigation is important. They conclude.
"This is especially true given the need to quickly identify and treat hearing loss and the difficulty of accessing current medical services. Ask patients about hearing loss in the ITU environment, if applicable. Patients reporting acute hearing loss should be referred to an otolaryngologist in an emergency. "
What Are The Main Benefits Of Comparing Car Insurance Quotes Online
LOS ANGELES, CA / ACCESSWIRE / June 24, 2020, / Compare-autoinsurance.Org has launched a new blog post that presents the main benefits of comparing multiple car insurance quotes. For more info and free online quotes, please visit https://compare-autoinsurance.Org/the-advantages-of-comparing-prices-with-car-insurance-quotes-online/ The modern society has numerous technological advantages. One important advantage is the speed at which information is sent and received. With the help of the internet, the shopping habits of many persons have drastically changed. The car insurance industry hasn't remained untouched by these changes. On the internet, drivers can compare insurance prices and find out which sellers have the best offers. View photos The advantages of comparing online car insurance quotes are the following: Online quotes can be obtained from anywhere and at any time. Unlike physical insurance agencies, websites don't have a specific schedule and they are available at any time. Drivers that have busy working schedules, can compare quotes from anywhere and at any time, even at midnight. Multiple choices. Almost all insurance providers, no matter if they are well-known brands or just local insurers, have an online presence. Online quotes will allow policyholders the chance to discover multiple insurance companies and check their prices. Drivers are no longer required to get quotes from just a few known insurance companies. Also, local and regional insurers can provide lower insurance rates for the same services. Accurate insurance estimates. Online quotes can only be accurate if the customers provide accurate and real info about their car models and driving history. Lying about past driving incidents can make the price estimates to be lower, but when dealing with an insurance company lying to them is useless. Usually, insurance companies will do research about a potential customer before granting him coverage. Online quotes can be sorted easily. Although drivers are recommended to not choose a policy just based on its price, drivers can easily sort quotes by insurance price. Using brokerage websites will allow drivers to get quotes from multiple insurers, thus making the comparison faster and easier. For additional info, money-saving tips, and free car insurance quotes, visit https://compare-autoinsurance.Org/ Compare-autoinsurance.Org is an online provider of life, home, health, and auto insurance quotes. This website is unique because it does not simply stick to one kind of insurance provider, but brings the clients the best deals from many different online insurance carriers. In this way, clients have access to offers from multiple carriers all in one place: this website. On this site, customers have access to quotes for insurance plans from various agencies, such as local or nationwide agencies, brand names insurance companies, etc. "Online quotes can easily help drivers obtain better car insurance deals. All they have to do is to complete an online form with accurate and real info, then compare prices", said Russell Rabichev, Marketing Director of Internet Marketing Company. CONTACT: Company Name: Internet Marketing CompanyPerson for contact Name: Gurgu CPhone Number: (818) 359-3898Email: [email protected]: https://compare-autoinsurance.Org/ SOURCE: Compare-autoinsurance.Org View source version on accesswire.Com:https://www.Accesswire.Com/595055/What-Are-The-Main-Benefits-Of-Comparing-Car-Insurance-Quotes-Online View photos
Pictures Credit
to request, modification Contact us at Here or [email protected]