Studies show that Covid-19 patients are at increased risk of heart damage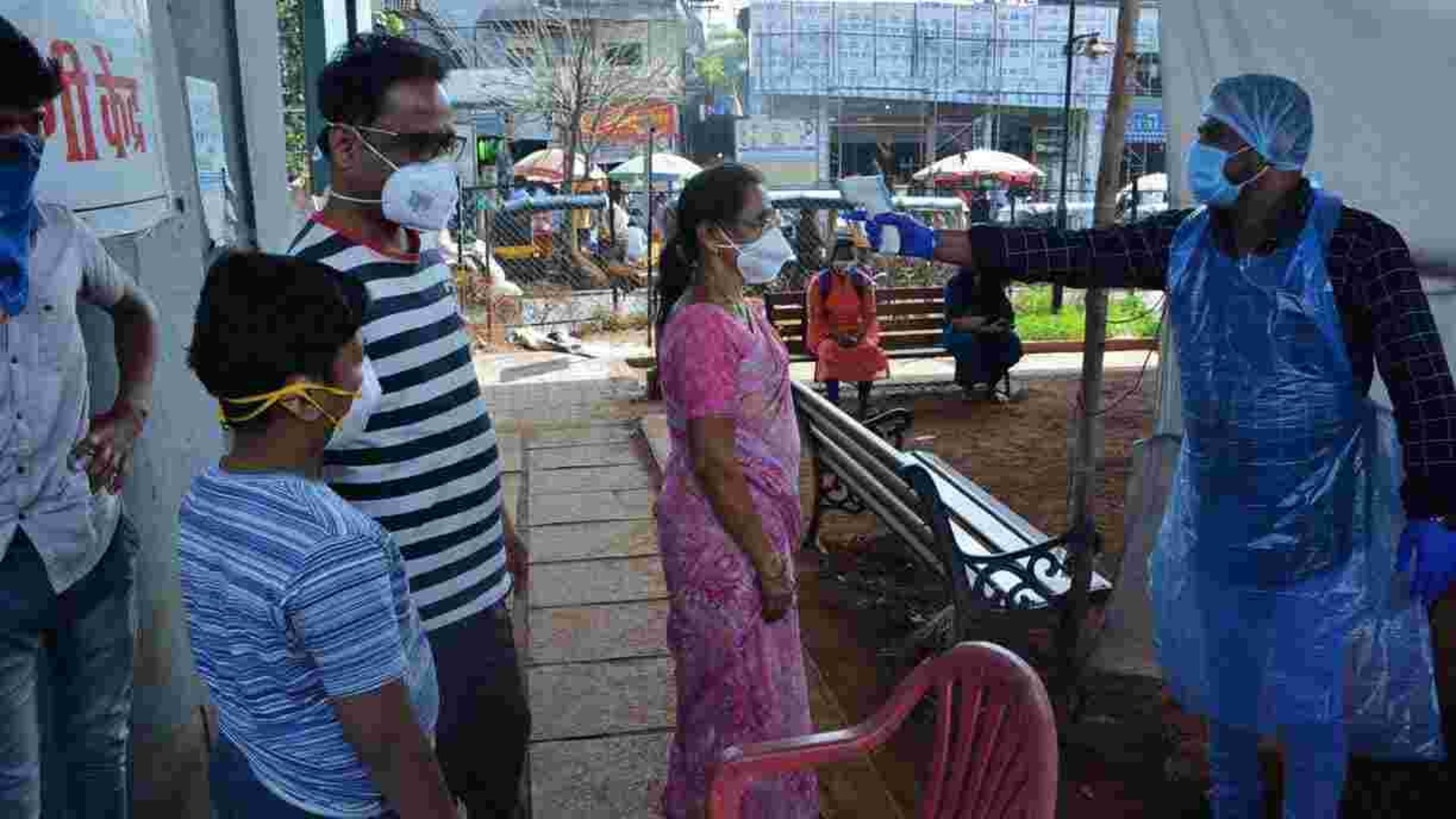 A recent study found that about 50% of patients hospitalized for severe Covid-19 symptoms showed elevated levels of a protein called troponin that damages the heart.
The damage was detected by magnetic resonance imaging (MRI) scans at least one month after discharge, according to new findings published today (Thursday) in the European Heart Journal.
Injury includes inflammation of the myocardium (myocarditis), scarring or death of heart tissue (infarction), restricted blood supply to the heart (ischemia), and a combination of all three.
A study of 148 patients from six acute hospitals in London is the largest study to date to investigate recovering Covid-19 patients with elevated troponin levels indicating possible heart problems. ..
Troponin is released into the blood when the heart muscle is damaged. Elevated levels can occur when arteries are occluded or the heart is inflamed. Many patients hospitalized with Covid-19 have elevated troponin levels at the stage of serious illness when the body initiates an exaggerated immune response to the infection. Troponin levels were elevated in all patients in this study, after which an MRI scan of the heart was followed after discharge to understand the cause and extent of the injury.
Professor Marianna Fontana, a professor of cardiology at University College London (UK) and led the study with Dr. Graham Cole, a cardiologist at Imperial College London, said: Patients with severe Covid-19 infections often have heart-related health problems such as diabetes, elevated blood pressure, and obesity. "
"But during severe Covid-19 infections, the heart can also be directly affected. It is difficult to determine how the heart is damaged, but MRI scans of the heart show different damage patterns. The ability to identify the patient allows for a more accurate diagnosis. To more effectively target the treatment, "Fontana added.
Researchers were discharged from six hospitals in NHS London by June 2020 (Royal Free London NHS Foundation Trust, Imperial College Healthcare NHS Trust, University College London Hospital NHS Foundation Trust) Covid-19 I investigated the patient.
Patients with abnormal troponin levels were provided with an MRI scan of the heart after discharge and compared to patients from the control group of patients who did not have Covid-19, and patients from 40 healthy volunteers. I did.
"The recovering Covid-19 patients were very ill. They all needed hospitalization, all had elevated troponin, and one in three used a ventilator in the intensive care unit." Professor Fontana said.
"We found evidence of a high rate of myocardial damage that could be seen on scans a month or two after discharge. Some of this may have been existing, but some MRI scans. Is new and probably caused by Covid- 19. Importantly, the patterns of damage to the heart vary, suggesting that the heart is at risk of different types of damage. The damage in progress was negligible, but the damage to the heart was not impaired in the heart's pumping function and may not have been detected by other techniques. In the most serious cases. There is concern that this injury may increase the risk of future heart failure, but more work is needed to investigate this further.
The function of the left ventricle of the heart, the ventricle responsible for pumping oxygenated blood to all parts of the body, was normal in 89% of 148 patients, but in 80 patients myocardial scarring or Damage was seen (54 cents). The pattern of tissue scarring or damage is ischemic heart disease, including inflammation, infarction or ischemia in 39 patients (26%), 32 patients (22%), or 9 patients (6%). Was due to both. Twelve patients (8%) appeared to have ongoing cardiac inflammation.
Professor Fontana said: "Inflammation and scarring-related injuries to the heart are common in Covid-19 patients with elevated troponin discharged from the hospital, but to a limited extent and have little effect on heart function.
"These discoveries give us two opportunities. One is to find a way to prevent injuries first, and from some of the patterns we have seen, blood clotting plays a role. There is potential and potential treatments for it. The consequences of convalescent injuries may identify subjects who will benefit from certain adjuvant treatments to protect heart function over the long term. not."
The results of this study were limited by the nature of the patient's choice and included only those who survived a coronavirus infection that required hospitalization.
"The convalescent patients in this study have severe Covid-19 disease, and our results are for those who are not hospitalized with Covid or who are hospitalized but have no elevated troponin. It doesn't say anything about what happens. It suggests potential strategies that may reduce risk and improve outcomes. More work is needed, and MRI scans of the heart increase troponin. It shows how useful it is in investigating patients with the disease, "concludes Professor Fontana.
..


What Are The Main Benefits Of Comparing Car Insurance Quotes Online
LOS ANGELES, CA / ACCESSWIRE / June 24, 2020, / Compare-autoinsurance.Org has launched a new blog post that presents the main benefits of comparing multiple car insurance quotes. For more info and free online quotes, please visit https://compare-autoinsurance.Org/the-advantages-of-comparing-prices-with-car-insurance-quotes-online/ The modern society has numerous technological advantages. One important advantage is the speed at which information is sent and received. With the help of the internet, the shopping habits of many persons have drastically changed. The car insurance industry hasn't remained untouched by these changes. On the internet, drivers can compare insurance prices and find out which sellers have the best offers. View photos The advantages of comparing online car insurance quotes are the following: Online quotes can be obtained from anywhere and at any time. Unlike physical insurance agencies, websites don't have a specific schedule and they are available at any time. Drivers that have busy working schedules, can compare quotes from anywhere and at any time, even at midnight. Multiple choices. Almost all insurance providers, no matter if they are well-known brands or just local insurers, have an online presence. Online quotes will allow policyholders the chance to discover multiple insurance companies and check their prices. Drivers are no longer required to get quotes from just a few known insurance companies. Also, local and regional insurers can provide lower insurance rates for the same services. Accurate insurance estimates. Online quotes can only be accurate if the customers provide accurate and real info about their car models and driving history. Lying about past driving incidents can make the price estimates to be lower, but when dealing with an insurance company lying to them is useless. Usually, insurance companies will do research about a potential customer before granting him coverage. Online quotes can be sorted easily. Although drivers are recommended to not choose a policy just based on its price, drivers can easily sort quotes by insurance price. Using brokerage websites will allow drivers to get quotes from multiple insurers, thus making the comparison faster and easier. For additional info, money-saving tips, and free car insurance quotes, visit https://compare-autoinsurance.Org/ Compare-autoinsurance.Org is an online provider of life, home, health, and auto insurance quotes. This website is unique because it does not simply stick to one kind of insurance provider, but brings the clients the best deals from many different online insurance carriers. In this way, clients have access to offers from multiple carriers all in one place: this website. On this site, customers have access to quotes for insurance plans from various agencies, such as local or nationwide agencies, brand names insurance companies, etc. "Online quotes can easily help drivers obtain better car insurance deals. All they have to do is to complete an online form with accurate and real info, then compare prices", said Russell Rabichev, Marketing Director of Internet Marketing Company. CONTACT: Company Name: Internet Marketing CompanyPerson for contact Name: Gurgu CPhone Number: (818) 359-3898Email: [email protected]: https://compare-autoinsurance.Org/ SOURCE: Compare-autoinsurance.Org View source version on accesswire.Com:https://www.Accesswire.Com/595055/What-Are-The-Main-Benefits-Of-Comparing-Car-Insurance-Quotes-Online View photos
Pictures Credit
to request, modification Contact us at Here or [email protected]