Delaware has more than 86,000 COVID cases and 1,400 deaths | Coronavirus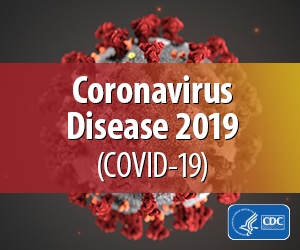 The Delaware Public Health Service (DPH) provided weekly updates on the latest statistics on Coronavirus Disease 2019 (COVID-19) in Delaware as of Thursday, February 25, 2021 at 6 pm.
Since March 11, 2020, a total of 86,098 COVID-19-positive cases have been published and reported to DPH among Delaware residents last week. This is an average of 274 new cases per day since the last report.
In addition, 156 people are currently hospitalized (a net decrease of 17 from last week), of which 26 are seriously ill.
A total of 1,418 Delaware people have died from complications from COVID-19, and an additional 75 have died since the update last week. The total age ranges from under 5 to 104 years. Of those who died, 705 were women and 713 were men. A total of 692 people came from New Castle County, 295 from Kent County and 431 from Sussex County.
To protect personal health information, DPH does not review specific information about individual cases, even if disclosed independently by other individuals or groups.
For additional statistics, see My Healthy Community COVID-19 Data Portal (((https://myhealthycommunity.dhss.delaware.gov/locations/state).
British variant
To date, DPH has identified 12 confirmed cases of COVID-19 variant SARS-CoV-2B.1.1.7 in Delaware through regular monitoring of specimens. This variant is the same as the one first discovered in the United Kingdom in December and is often referred to as the "British variant". Cases include 11 adults between the ages of 18 and 65 and children under the age of 10. Eight were from New Castle County and four were from Kent County.
Mutations in the virus are common. Preliminary data suggest that UK variants, as well as Brazilian and South African variants, may spread more easily and quickly, which may lead to an increase in cases. There is no difference between public health approaches and treatments, but the new variant can be highly contagious, further requiring individuals to be vigilant and take the necessary steps to prevent the spread of the virus. It is important. A rally to wear masks, wash hands and avoid.
The 7-day average for the percentage of people who tested positive for COVID-19 increased to 21.4% as of Thursday. (DPH publishes both positive rates (tested and total tests performed) on the online COVID-19 data portal). As of Tuesday, the 7-day average of the overall percentage of positive tests was 5.2% (up from last week).
Information about test events, such as community test sites and independent sites operated by healthcare systems and hospitals, is listed in the tests section of the Delaware Coronavirus website.
Delaware Vaccines:
As of February 26, Delaware was receiving 204,389 doses of COVID-19 vaccine, according to the state's vaccination information system, DelVAX.
A total of 227,520 doses were provided to the state, and 43,305 doses were provided as part of the Federal Pharmacy Program. The latest COVID-19 vaccination statistics from Delaware can be found on the Vaccine Tracker Dashboard below. de.gov/healthycommunity..
Additional information on the deployment of the COVID-19 vaccine is available at the following URL: de.gov/covidvaccine.. Questions can be sent to the Vaccine Call Center at 1-833-643-1715. If you are deaf and hard of hearing, please call 2-1-1 or text message your zip code to 898-211.Individuals can email questions about vaccines [email protected]..
Long-term care statistics
As of Thursday evening, information on positive cases and deaths of long-term care facility residents has been reported. There were a total of 2,406 COVID-19-positive cases involving the cumulative involvement of long-term care residents, and 697 residents of long-term care facilities in Delaware died of COVID-19-related complications (up 18 from last week). ).
Deaths in Sussex County involving residents of long-term care facilities include:
Atlantic Shores Rehabilitation and Health Center, Millsboro (23)
Brandy wine living in Rehoboth Beach, Seaside Point (5)
Cadia Healthcare Renaissance, Millsboro (11)
Country Rest Home, Greenwood (16)
Delmar Nursing Rehabilitation Center, Delmar (2)
Harbor Healthcare and Rehabilitation, Lewis (45)
Harrison House Senior Living, Georgetown (47)
Lofland Park Center, Genesis Healthcare, Seaford (6)
Milford Center, Genesis Healthcare, Milford (48)
Seaford Center, Genesis Healthcare, Seaford (3)
Lewis Mooring, Lewis (4)
Willow Brooke Court Skilled Center in Seaford Manor House (12)
Additional deaths have also occurred at the Kent and Newcastle facilities.
Questions of all kinds
People who are ill with any of the following symptoms should be at home: fever, cough, shortness of breath, sore throat, muscle aches, malaise, chills, tremors with chills, loss of smell or taste, nausea Nausea without vomiting, diarrhea, chills or known causes (such as allergies). Other symptoms, such as abdominal pain and loss of appetite, have been identified as potential symptoms associated with COVID-19 and may encourage further screening, behavior, or investigation by the attending physician. Any sick person should avoid going to public places and ask someone to pick up essentials from grocery stores and pharmacies.
People who are infected with COVID-19 or who think they have symptoms of the disease are advised to stay away from others, especially vulnerable populations. COVID-19 (COVID-19) for people of all ages with serious underlying illness, including the elderly, severe heart disease, chronic lung disease including moderate to severe asthma, severe obesity, and immunocompromised people such as cancer treatment. New coronavirus infection) (# If there is no character limit, add parentheses when it first appears.
Anyone complaining about an individual who violates the meeting restrictions should contact state or local law enforcement agencies. Concerns that a business may be in breach of operational restrictions should be addressed to: [email protected].. If you have any questions about business resumption or operation at the time of business resumption, [email protected]..
If you have any questions about COVID-19, please call or email Delaware 211, regardless of your medical or social service needs. [email protected].. The deaf or hard of hearing can text the zip code to 898-211. Business hours are Monday to Friday, 8 AM to 9 PM. Saturday and Sunday from 9am to 5pm.
Medically relevant questions about tests, symptoms, and health-related guidance can be emailed to the following address: [email protected].. If you have any questions about business resumption or operation at the time of business resumption, [email protected].. Questions about unemployment benefits should be emailed to: [email protected]..
Delaware healthcare, long-term care, housing, or other high-risk facilities with questions or concerns can be emailed. [email protected] Alternatively, call the DPH Call Center (1-866-408-1899 (ext. 2)).
For all information about Delaware support, please visit: de.gov/coronavirus..
Download the "COVID Alert DE" tracking application for mobile devices from the Google Play Store or Apple App Store.
..


What Are The Main Benefits Of Comparing Car Insurance Quotes Online
LOS ANGELES, CA / ACCESSWIRE / June 24, 2020, / Compare-autoinsurance.Org has launched a new blog post that presents the main benefits of comparing multiple car insurance quotes. For more info and free online quotes, please visit https://compare-autoinsurance.Org/the-advantages-of-comparing-prices-with-car-insurance-quotes-online/ The modern society has numerous technological advantages. One important advantage is the speed at which information is sent and received. With the help of the internet, the shopping habits of many persons have drastically changed. The car insurance industry hasn't remained untouched by these changes. On the internet, drivers can compare insurance prices and find out which sellers have the best offers. View photos The advantages of comparing online car insurance quotes are the following: Online quotes can be obtained from anywhere and at any time. Unlike physical insurance agencies, websites don't have a specific schedule and they are available at any time. Drivers that have busy working schedules, can compare quotes from anywhere and at any time, even at midnight. Multiple choices. Almost all insurance providers, no matter if they are well-known brands or just local insurers, have an online presence. Online quotes will allow policyholders the chance to discover multiple insurance companies and check their prices. Drivers are no longer required to get quotes from just a few known insurance companies. Also, local and regional insurers can provide lower insurance rates for the same services. Accurate insurance estimates. Online quotes can only be accurate if the customers provide accurate and real info about their car models and driving history. Lying about past driving incidents can make the price estimates to be lower, but when dealing with an insurance company lying to them is useless. Usually, insurance companies will do research about a potential customer before granting him coverage. Online quotes can be sorted easily. Although drivers are recommended to not choose a policy just based on its price, drivers can easily sort quotes by insurance price. Using brokerage websites will allow drivers to get quotes from multiple insurers, thus making the comparison faster and easier. For additional info, money-saving tips, and free car insurance quotes, visit https://compare-autoinsurance.Org/ Compare-autoinsurance.Org is an online provider of life, home, health, and auto insurance quotes. This website is unique because it does not simply stick to one kind of insurance provider, but brings the clients the best deals from many different online insurance carriers. In this way, clients have access to offers from multiple carriers all in one place: this website. On this site, customers have access to quotes for insurance plans from various agencies, such as local or nationwide agencies, brand names insurance companies, etc. "Online quotes can easily help drivers obtain better car insurance deals. All they have to do is to complete an online form with accurate and real info, then compare prices", said Russell Rabichev, Marketing Director of Internet Marketing Company. CONTACT: Company Name: Internet Marketing CompanyPerson for contact Name: Gurgu CPhone Number: (818) 359-3898Email: [email protected]: https://compare-autoinsurance.Org/ SOURCE: Compare-autoinsurance.Org View source version on accesswire.Com:https://www.Accesswire.Com/595055/What-Are-The-Main-Benefits-Of-Comparing-Car-Insurance-Quotes-Online View photos
Pictures Credit
to request, modification Contact us at Here or [email protected]